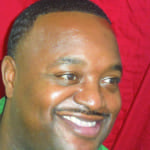 Wisdom from Community Leader, Khalid Elahi
I am the voice for all the brothers that don't have a voice. Maybe they are in the bowels of one of these prisons, confined to a cell for a long period of time or for the rest of their life. Or maybe they are underground in a hole […]
Continue Reading

→
On
March 26, 2015
By
admin
By Nancy DeVille
It's the decision that many hoped would never come: Doctors Medical Center is closing April 21.
The board of West Contra Costa Healthcare District, which governs DMC, made the decision Thursday after they were advised the hospital is running out of money and has exhausted opportunities to borrow additional funds.
[…]
Continue Reading

→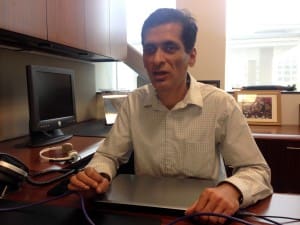 Entrevista por Vernon Whitmore
Nota del Editor: El nuevo miembro del concejo de la ciudad de Richmond es Vinay Pimple (pronunciado Pim-PLAY), un abogado de 47 años de edad que ha estado en el puesto por menos de un mes. Pimple fue elegido por unanimidad por el concejo de la ciudad de un grupo de […]
Continue Reading

→
By Nancy DeVille | Photo by David Meza
As the threat of Doctors Medical Center's shutdown draws closer, Maria Sahagun says she still hasn't given up hope.
An emergency room nurse at DMC, Sahagun and her colleagues have spent months urging the West Contra Costa Healthcare District to come up with a solution to save […]
Continue Reading

→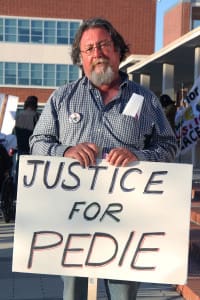 News Report, Edgardo Cervano-Soto
The family of 24-year-old Richard Perez III marked the six-month anniversary of his death with a protest March 17 at a Richmond City Council meeting, demanding that prosecutors charge the police officer who shot him, despite a conclusion by the District Attorney's office that the officer had acted in self-defense.
Perez, […]
Continue Reading

→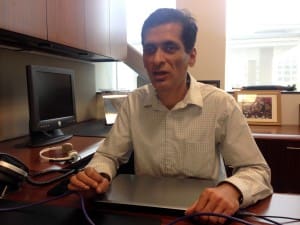 On
March 23, 2015
By
admin
Interview by Vernon Whitmore
EDITOR'S NOTE: Richmond's newest city council member is Vinay Pimple (pronounced Pim-PLAY), a 47-year-old attorney who has been on the job for less than a month. Pimple was selected unanimously by the city council from a group of 17 contenders to fill the seat vacated by Mayor Tom Butt. Born in […]
Continue Reading

→
RICHMOND PULSE
is a community news and media outlet, committed to amplifying the voices of the city's under-served residents. Our reporting is led by young people, with the intent of serving the entire community. Through our work, we seek to create dialogue, and find solutions to, the health issues that plague the Richmond, California community.
---