By Malcolm Marshall
"Lets give a round of applause to these courageous young men and women who took an opportunity to take a stance to make difference in their lives," said Dewanda Joseph, mistress of ceremonies at the graduation ceremony for 19 students of the Collective Impact Institute.
The students, ranging in age from [...]
Continue Reading

→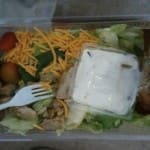 On
October 24, 2014
By
admin
Commentary by Sean Shavers
When I was in high school in Oakland, I never really questioned the cafeteria menu, I just knew that I wasn't eating it because it didn't look appealing and I had other options. For years school lunch was considered nasty and inedible by me and my peers. Many of us would [...]
Continue Reading

→
On
October 23, 2014
By
admin
by Nancy DeVille | Photo • Brett Murphy
On Saturday, October 18, hundreds gathered in Point Richmond's Judge George Carroll Park to celebrate the return of Picnic in the Point with food, music and fun. Adults chatted and listened to live music by local groups as kids enjoyed a variety of activities including face painting, [...]
Continue Reading

→
On
October 20, 2014
By
admin
News Report, Nancy DeVille
Richmond is the latest Bay Area city to offer a municipal identification card with the goal of allowing residents to open bank accounts and gain access to other services.
The Richmond City ID Prepaid MasterCard program provides qualifying residents with an official form of identification that includes an optional prepaid [...]
Continue Reading

→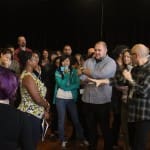 On
October 15, 2014
By
admin
by Chanelle Ignant
At the California Nonprofit Technology Festival, or simply Tech Fest, hosted at the East Bay Center for the Performing Arts in downtown Richmond, there were no power point presentations or keynote speakers.
Instead, the participants were at the helm, setting the agenda and leading nearly every discussion.
The two-day festival — hosted [...]
Continue Reading

→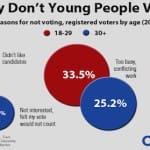 On
October 12, 2014
By
admin
New America Media, News Report, Khalil Abdullah 
Youth voter turnout in North Carolina, including a sizeable segment of ethnic voters, will play a critical role in determining whether Democratic incumbent Sen. Kay Hagan retains her seat against Republican challenger, state House Speaker Thom Tillis, according to data on [...]
Continue Reading

→
RICHMOND PULSE
is a community news and media outlet, committed to amplifying the voices of the city's under-served residents. Our reporting is led by young people, with the intent of serving the entire community. Through our work, we seek to create dialogue, and find solutions to, the health issues that plague the Richmond, California community.
---