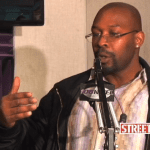 On
August 25, 2011
By
admin
Video, Ann Bassette
EDITOR'S NOTE: On a recent episode of KMEL Street Soldiers, husband and wife team Kevin Penn and Arlinda Love-Penn discuss their work with the Silence the Violence Movement in the Bay Area. Also in attendance was Rudy Corpuz III, son of United Playaz founder Rudy Corpuz.
Continue Reading

→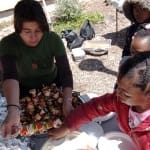 On
August 23, 2011
By
admin
Photo Essay, Min Lee
Pictures from the celebration of Richmond's young apprentices in Urban Tilth's Summer Apprentice Program. This event took place on Saturday, August 13th 2011, on the Richmond Greenway (Between Ohio and Chanslor Ave).
[postcasa size=large]http://picasaweb.google.com/data/feed/base/user/yomultimedia/albumid/5641981686783873553?alt=rss&kind=photo&hl=en_US[/postcasa]
Continue Reading

→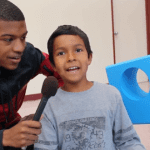 On
August 17, 2011
By
admin
Story, Iraida Santillan///Video, William Haynes
According to Alicia Nightengale, Community Development Project Manager, Imagination Playground is a play space designed by architect David Rockwell to encourage children to "free play".
There are only 150 Imagination Playgrounds throughout the country, and thanks to Rockwell and his firm, Rockwell Group, and their Partnership with KaBOOM!, these […]
Continue Reading

→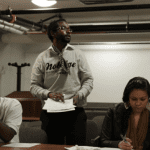 On
August 12, 2011
By
admin
Richmond Pulse is pleased to announce the launch of its first print edition. The newspaper will be available beginning today, free at newsstands and as an insert in The Globe Newspaper. Richmond Pulse began last fall as an online youth-led media outlet and training program to report on community health issues in the city […]
Continue Reading

→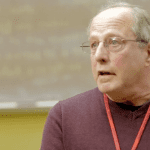 On
August 11, 2011
By
admin

Video, Will Haynes, Jose Esquivel, Tania Pulido
Kennedy High School's Michael Peritz has collected time capsules throughout the decades he's been at the school. He shares some of the things he has accumulated and why it is important to keep a collection of these moments in time.
by Will Haynes, Jose Esquivel, […]
Continue Reading

→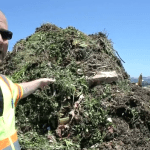 On
August 5, 2011
By
admin
Video, Karina Guadalupe & Min Lee
Follow the process of how food waste and green waste gets turned into compost and given back to residents in Richmond, CA.
Continue Reading

→
RICHMOND PULSE
is a community news and media outlet, committed to amplifying the voices of the city's under-served residents. Our reporting is led by young people, with the intent of serving the entire community. Through our work, we seek to create dialogue, and find solutions to, the health issues that plague the Richmond, California community.
---