On
October 31, 2011
By
admin
By: Lexi Pandell | October 25, 2011 – Richmond Confidential
Office of Neighborhood Safety staff and supporters spoke publicly Monday night about the details of the fistfight that broke out among seven young men on October 14 in City Hall and what the altercation means for the future of ONS. In a […]
Continue Reading

→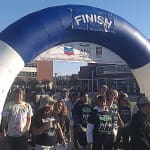 On
October 27, 2011
By
admin
Photo Essay, Todd Spencer
The Greater Richmond Interfaith Program (GRIP) hosted the 25th Annual Harmony Walk to End Hunger on Saturday, October 22nd. Presented by Chevron, the Harmony Walk is the largest fundraiser in West Contra Costa County.
Continue Reading

→
On
October 25, 2011
By
admin
By: Wendi Jonassen | October 25, 2011 – Richmond Confidential
Richmond hosted its first public meeting on its Climate Action Plan Monday, asking for community input about environmental and community priorities and concerns before the city hires a consultant.
The consultant firm will be in charge of drafting and implementing policies targeted to address […]
Continue Reading

→
On
October 14, 2011
By
admin
News Feature, Kia Croom
Continuously over the last four years, Jessica Comstock, 22, has been homeless, relying on a network of local emergency shelters for her survival. She is just one of a growing number of young people between the ages of 18-24 who are slipping into homelessness in the city of Richmond and throughout Contra […]
Continue Reading

→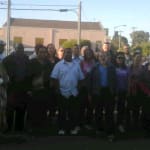 On
October 5, 2011
By
admin
News Feature, Kim MacDonald
On a warm, Fall evening in the Bay Area's North Richmond scores of residents came out to the Missionary Baptist Church for the first of what organizers hope will be a series of "night walks," calling attention to street violence and proposing a ceasefire in the city of Richmond. The event, […]
Continue Reading

→
RICHMOND PULSE
is a community news and media outlet, committed to amplifying the voices of the city's under-served residents. Our reporting is led by young people, with the intent of serving the entire community. Through our work, we seek to create dialogue, and find solutions to, the health issues that plague the Richmond, California community.
---