On
December 28, 2011
By
admin
News Analysis, Taisa Grant
Editor's note: Earlier this month, the Richmond City Council voted in favor of placing an inititiative on the November ballot for a citywide tax on sugar-sweetened beverages. Responding to the proposed intitiative, Richmond Pulse reporter Taisa Grant wrote the following piece based on a report released by the Contra Costa [...]
Continue Reading

→
On
December 18, 2011
By
admin
News Report, Kia Croom
Richmond voters will get a chance to weigh in on a penny-per-ounce soda tax next year. The city council directed staffers to prepare a measure for the November 2012 ballot that would impose a sales tax on "sweetened beverages."
Councilman Tom Butt said that the city council is not endorsing [...]
Continue Reading

→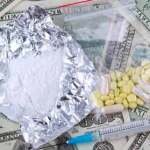 On
December 9, 2011
By
admin
News Report, Sean Shavers, Posted: Dec 09, 2011
Editor's Note:  Richmond Pulse reporter Sean Shavers spoke to young people from various Bay Area neighborhoods, as well as law enforcement officials and youth workers, to gain an understanding of today's drug trends and how they impact health at a community level.
Across the San Francisco [...]
Continue Reading

→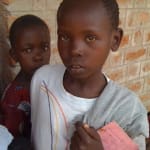 On
December 5, 2011
By
admin
News Feature, Iraida Santillan//Photos Briana Brooks
Brianna Brooks is a senior at Middle College High School, an alternative high school located on the campus of Contra Costa College in San Pablo, CA. On a trip to Africa, Brooks says she "found the meaning of life," which she believes is "through helping others."
[...]
Continue Reading

→
On
December 3, 2011
By
admin
Food Review, Richmond Pulse
The best way to get fresh and nutritious food is to get it straight from the source: Right out of the ground it was grown in. Luckily for residents of Richmond, the 6th Street community gardens are free and open to everyone.
Anyone can come and volunteer their time, [...]
Continue Reading

→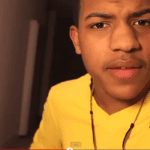 On
December 2, 2011
By
admin
Video, William Haynes
William Haynes has his own youtube video channel, WilliamHaynesTV, where since 2009, he has produced and uploaded videos that address issues ranging from climate change to peer pressure and youth culture. In this installment, Haynes reminds us why confidence is good!
Continue Reading

→
RICHMOND PULSE
is a community news and media outlet, committed to amplifying the voices of the city's under-served residents. Our reporting is led by young people, with the intent of serving the entire community. Through our work, we seek to create dialogue, and find solutions to, the health issues that plague the Richmond, California community.
---