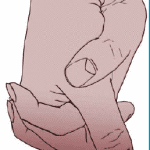 Commentary, April Suwalsky
Lucia came into the dorm hall lounge and crashed on the couch across from me. "The counselor said I am addicted to him," she whispered, and immediately burst into tears. Tears became deep and guttural sobs. It was our first year of college, and Lucia was stuck in a relationship with a […]
Continue Reading

→
On
March 21, 2012
By
admin
News Report, Kia Croom | Photo, Robert Rogers
Despite losing their first-ever American Basketball Association (ABA) playoff game to the Bay Area Matrix by a score of 126-86, the Richmond Rockets can take pride in their inaugural season, which ended with a winning record of 18-8.
Although their stint in the playoffs was short lived, […]
Continue Reading

→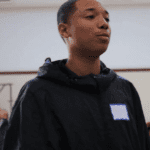 On
March 19, 2012
By
admin
News Feature,  Taisa Grant
Late last month, the City of Richmond caught a glimpse of its own future when teachers, activists, youth mentors, police officers, the mayor and others came together for a town hall style meeting called "Reclaiming Richmond."
Young people from the group RAW Talent hosted the dialogue, which focused on […]
Continue Reading

→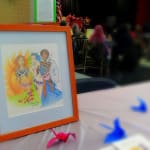 On
March 15, 2012
By
admin
On
March 10, 2012
By
admin
On
March 9, 2012
By
admin
News Report, Edgardo Cervano-Soto
With a huge platinum scissor, Marilyn Wanlass and San Pablo Mayor Cecilia Valdez, snipped the red ribbon in celebration of opening Wanlass Park to the public this past Saturday, March 3rd. Following the cut, a wave of children rushed to the playground. Close to 200 parents, children and adults participated in […]
Continue Reading

→
RICHMOND PULSE
is a community news and media outlet, committed to amplifying the voices of the city's under-served residents. Our reporting is led by young people, with the intent of serving the entire community. Through our work, we seek to create dialogue, and find solutions to, the health issues that plague the Richmond, California community.
---
Download the Richmond Pulse Newspaper (English and Spanish PDF)

Related Richmond, Ca News