Press Release, Mitchell Kapor Foundation
OAKLAND, CA (Thursday, May 10, 2012) – African American young men from the San Francisco Bay Area who are graduating from high school and heading to college will take center stage June 3 at a unique graduation ceremony aimed at celebrating and amplifying their achievements.
The event is part of […]
Continue Reading

→
News Feature, Edgardo Cervano-Soto
Poetry, in its fragile beauty and crackling roughness, was fully embodied last Sunday night courtesy of RAW Talent, as the poets performed their first spoken word play, "From the Pen to the Page: This is my Redemption" at the East Bay Center for Performing Arts. Within the last year, RAW Talent […]
Continue Reading

→
Q n A, Edgardo Cervano-Soto
EDITOR'S NOTE: Nyabingha McDowell, 15, began performing spoken word over a year ago with one of Richmond's most exciting artist groups, RAW Talent. After two years of poetry slammin', Nya was named the Bay Area Champion at the YouthSpeaks Grand Slam Championship in San Francisco on April 27. Nya […]
Continue Reading

→
News Report, Edgardo Cervano-Soto
First grade student Nohemi Pizana bowed at the end of the recital, her violet cardboard cello beside her. The audience applauded, but not only for her. Nohemi was joined by 57 of her classmates at Downer Elementary on April 27 for their first classical music recital – the showcase involved no […]
Continue Reading

→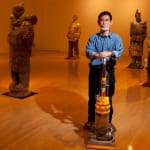 News Report, Todd Spencer
Committing to do community service without compensation may seem undesirable to some, but to others, donating time for a just cause can be rewarding. And in fact, volunteers are responsible for some of the most important work that takes place in any community, which is why City of Richmond mayor Gayle […]
Continue Reading

→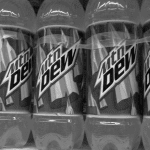 Commentary, Iraida Santillan
The possibility of a citywide soda tax is causing a debate among our residents. The tax is meant to address the human and economic factors that cause obesity – especially in children – and dental disease, both of which are prevalent in Richmond. The money made from the soda tax would […]
Continue Reading

→
RICHMOND PULSE
is a community news and media outlet, committed to amplifying the voices of the city's under-served residents. Our reporting is led by young people, with the intent of serving the entire community. Through our work, we seek to create dialogue, and find solutions to, the health issues that plague the Richmond, California community.
---