On
June 28, 2012
By
admin
News Report, Malcolm Marshall
Editor's note: Richmond is now ground zero for the debate over how to reduce soda consumption, with a one-cent per-ounce tax increase to appear on the ballot in November. Residents are divided. Some contend the tax will contribute to lower rates of obesity, others that it is simply a means to raising […]
Continue Reading

→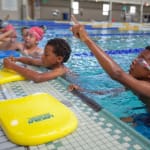 On
June 27, 2012
By
admin
News Feature, Monica Quesada
Caleb Monteiro, 6, was the only one in the lane at the pool, kicking away on his back. He swam for 30 minutes and today he did a great job.
"She said I'm on fire," said Caleb with a big smile repeating his coach's comment.
Every week, four times a week, […]
Continue Reading

→
On
June 27, 2012
By
admin
Youth Talent Show
(PART OF THE IRON TRIANGLE COMMUNITY PICNIC)
 Friday, June 29, 2012
Nevin Park and Community Center       598 Nevin Ave. – Richmond
Categories: Dancers, Musicians, Singers and Rappers, Spoken Word
Age groups: High School, Middle School and Elementary School ; Other
Try-outs will be held at […]
Continue Reading

→
On
June 22, 2012
By
admin
EDITOR'S NOTE: Jovanka Beckles is a Richmond city councilmember who also works full-time as a mental health specialist for Contra Costa County. She was born in Panama City, where she grew up in a bilingual, multicultural household. Her parents moved to the Unites States in1972, and she has lived in Richmond for the last 10 […]
Continue Reading

→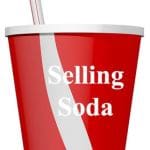 On
June 19, 2012
By
admin
New America Media, News Report, Khalil Abdullah
WASHINGTON – In a nation facing unprecedented levels of obesity, efforts by health advocates to make soda Public Enemy Number One are gaining traction. But marketers of the sugary drink still have to figure out how to sell it.
The way the drink is being marketed, even […]
Continue Reading

→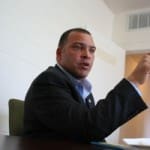 On
June 18, 2012
By
admin
Last month, D'vondre Woodwards, a 23-year-old man from North Richmond, decided to go eat a hot dog at Casper's in Central Richmond. As he sat outside the restaurant eating his chili dog, another young man approached him and asked what he was doing "just sitting right there."
"This is our city," Woodwards remembered saying. "I'm […]
Continue Reading

→
RICHMOND PULSE
is a community news and media outlet, committed to amplifying the voices of the city's under-served residents. Our reporting is led by young people, with the intent of serving the entire community. Through our work, we seek to create dialogue, and find solutions to, the health issues that plague the Richmond, California community.
---
Download the Richmond Pulse Newspaper (English and Spanish PDF)

Related Richmond, Ca News