On
September 21, 2012
By
admin
By April Suwalsky
"Childhood obesity isn't some simple, discrete issue. There's no one cause we can pinpoint. There's no one program we can fund to make it go away. Rather, it's an issue that touches on every aspect of how we live and how we work." — First Lady Michelle Obama, Congressional Black Caucus […]
Continue Reading

→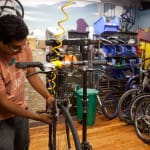 News Feature, Monica Quesada
James Johnson, 20, is a bike mechanic. Born and raised in Richmond, Johnson has for years fixed bikes out of his own garage, all the while dreaming of opening up a bike shop where he could work with the proper tools, "without having to use hammers and stuff."
Johnson's dream became […]
Continue Reading

→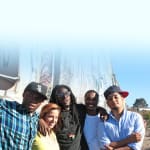 Story, by Molly Raynor
On a sunny afternoon in Richmond last Spring, a group of 5th – 8th grade students gathered outside in a circle on the grass to write poems during their weekly RAW Talent workshop at the Making Waves Academy. One of the students, ten-year-old Leeah Thomas, has already mastered the […]
Continue Reading

→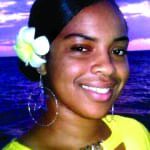 Advice, Alicia Marie
When it comes to high school, first impressions really do last a lifetime. So to make sure that you're counted in among the 75.4 % who graduate from high school in Richmond, here are some tips to help you through your journey.
Tips for the Successful High School Student:
Be On Time

Continue Reading

→
Written and compiled by "Malik"
SAN QUENTIN, Calif. — Since 2006, the men of the Richmond Project – a group of inmates from Richmond who are now incarcerated at San Quentin State Prison – have been striving from behind these walls to be a part of the solution to the problems plaguing their city; problems […]
Continue Reading

→
RICHMOND PULSE
is a community news and media outlet, committed to amplifying the voices of the city's under-served residents. Our reporting is led by young people, with the intent of serving the entire community. Through our work, we seek to create dialogue, and find solutions to, the health issues that plague the Richmond, California community.
---
Download the Richmond Pulse Newspaper (English and Spanish PDF)

Related Richmond, Ca News