On
November 30, 2012
By
admin
News Feature, Malcolm Marshall
It's a Monday evening in November at the CCISCO office in Richmond, and members of CLOUD, or Community Leaders Organizing Undocumented Dreamers, have come together to assist those interested in submitting a Deferred Action for Childhood Arrivals (DACA) application.
The landmark DACA program, announced by President Obama last summer, allows undocumented […]
Continue Reading

→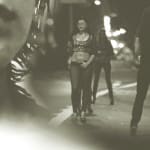 On
November 28, 2012
By
admin
By Asani Shakur
EDITOR'S NOTE:.  A 25-year-old who grew up on the streets of Richmond decided to write this piece because of what he sees happening in his community every day. 
Barbaric. Evil. Modern-day slavery. Those are some of the words that President Barack Obama used to describe sex trafficking during a speech he delivered […]
Continue Reading

→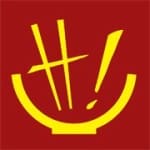 On
November 28, 2012
By
admin
Food Review, Molly Raynor
I love Richmond with all my heart. I love its resilience, its creativity, its RAW talent and radical roots. I do not, however, love the lack of healthy food options that residents of this city face on a daily basis.
The lack of healthy options is something I've witnessed firsthand during […]
Continue Reading

→
On
November 16, 2012
By
admin
Commentary,  Sonya Mann
An overwhelming number of California voters, 81 percent, supported Proposition 35 (also called the CASE Act), which expands legal protections for victims of sex trafficking, and specifies harsher punishments for their pimps. The landslide victory for the measure probably shouldn't come as a surprise, given that on the surface it sounded […]
Continue Reading

→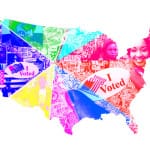 On
November 11, 2012
By
admin
News Report, Anna Challet, New America Media
In last month's general election, youth voter turnout remained at 2008 levels, despite previous polls showing that enthusiasm was down in 2012.
According to national exit polls analyzed by the Center for Information and Research on Civic Learning and Engagement (CIRCLE) at Tufts University, 49.3 percent of people […]
Continue Reading

→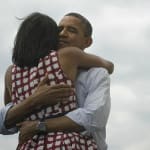 On
November 8, 2012
By
admin
Blog, by Alicia Marie
My reason for watching CNN on election night was different from the majority of most Americans for the simple fact that I don't vote, so the results didn't really matter to me. However, I'm not ignorant of the issues or about how politics work, and I wanted to see what people […]
Continue Reading

→
RICHMOND PULSE
is a community news and media outlet, committed to amplifying the voices of the city's under-served residents. Our reporting is led by young people, with the intent of serving the entire community. Through our work, we seek to create dialogue, and find solutions to, the health issues that plague the Richmond, California community.
---