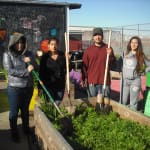 On
January 31, 2013
By
admin
News Feature, Tania Pulido
Richmond High is one of the few schools in the city that offers an Adolescent Parenting Program (APP) for teen mothers; and every year, a new wave of young moms attends the yearlong program. Back when I was in high school, a friend once told me she was on the waiting […]
Continue Reading

→
Ahora es el Momento: Los Medios de Comunicación Étnicos Piden Una Reforma Migratoria en el 2013
Nota Editorial: Este editorial fue producido en colaboración con New America Media (http://www.newamericamedia.org), una asociación nacional de medios étnicos, y fue publicado por medios étnicos a través del país para llamar atención a la urgencia de una reforma migratoria. […]
Continue Reading

→
On
January 26, 2013
By
admin
Editor's Note: This editorial was produced in association with New America Media (http://www.newamericamedia.org), a national association of ethnic media, and was published by ethnic media across the country to bring attention to the urgency of immigration reform.
The White House and Congress must move quickly to enact just and humane comprehensive immigration reform.
In the […]
Continue Reading

→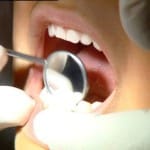 On
January 23, 2013
By
admin
News Report, Anna Challet | New America Media
Over half of California's children will soon have access to dental care because of the Affordable Care Act. The problem, according to a recent report, is that not enough dentists are willing to treat them.
"In Alturas, none of the dentists take Medi-Cal," says resident Christa Perry, […]
Continue Reading

→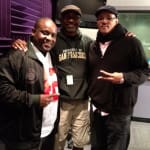 On
January 22, 2013
By
admin
EDITOR'S NOTE: The following is a transcript of a conversation that took place on Street Soldiers Radio between Dr. Joseph Marshall, co-founder and Executive Director of Omega Boys Club of San Francisco and Reverend Michael McBride of The Way Christian Center in West Berkeley. Reverend McBride is also Director of the Lifelines to Healing Campaign, […]
Continue Reading

→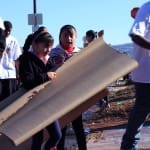 On
January 21, 2013
By
admin
News Feature, Edgardo Cervano-Soto
Teams of volunteers in white MLK t-shirts pushed wheelbarrows of compost and struck the ground with shovels for Urban Tilth's 6th Annual MLK Day of National Service at the Richmond Greenway. Stretching from 6th Avenue to Harbour Way, the Richmond Greenway was host to multiple green projects and activities. By 9am, […]
Continue Reading

→
RICHMOND PULSE
is a community news and media outlet, committed to amplifying the voices of the city's under-served residents. Our reporting is led by young people, with the intent of serving the entire community. Through our work, we seek to create dialogue, and find solutions to, the health issues that plague the Richmond, California community.
---