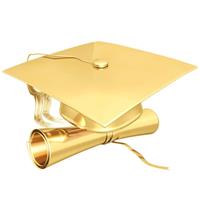 Free Home Solar System Sign-Up Event
Thursday, March 3 
Richmond homeowners can now apply for a free home solar system, thanks to Grid Alternatives, the city's nonprofit solar technology partner. To qualify, homeowners must earn at or below the 2015 maximum household income, depending on household size.
The city and Grid Alternatives are hosting a sign-up event from 6:30 to 8:00 p.m. on Thursday, March 3 in the Multipurpose Room, 440 Civic Center Plaza. Homeowners should bring copies of their latest tax returns for each member of the household, one PG&E bill and either a mortgage statement, insurance statement, property tax bill or copy of deed to apply.
To register for the event, call 510-621-1541 or visit www.gridalternatives.org/richmond. To apply to participate in the program now, visit http://www.gridalternatives.org/clients or call 510-731- 1333.
International Women's Day Celebration
Saturday, March 5
Richmond's ninth annual International Women's Day Celebration includes inspirational speakers, entertainment, networking and lunch. Menbere Aklilu, owner of Salute e Vita Ristorante, is this year's keynote speaker.
The free event takes place 10 a.m. to 2 p.m. Saturday, March 5 at the Richmond Memorial Auditorium, 403 Civic Center Plaza. For more information, call 510-620-6861.
McGlothen Temple Reunion Celebration
Sunday, March 13
Friends and former and current members of McGlothen Temple Church of God in Christ are invited to a reunion celebration of the church's historic past. McGlothen Temple, one of the oldest churches in Richmond, will celebrate its 91st church anniversary later this year. The event includes music sung by the McGlothen Temple reunion choir.
The reunion takes place at 4:00 p.m. on Sunday, March 13 at 1443 Fred Jackson Way. For more information, call 510-235-2055.
SAT Prep Workshop at Richmond Public Library
Deadline: Monday, March 14
The Richmond Public Library is offering a six-week SAT Preparation Workshop for college-bound students in West Contra Costa County. Participation can fulfill the college readiness requirement for the Richmond Promise scholarships.
The workshops will be held from 9 a.m. to 1 p.m. Saturday, March 19 and April 23, and from 10 a.m. to 1 p.m. on April 2, 9, 16 and 30.
Applications are available at www.richmondlibrary.org. The deadline is 7:00 p.m. on Monday, March 14.  For more information, contact Angela Cox at 510-620-5516.
Richmond to Get New Bike Racks
Seventy-two new bike racks are coming to various locations in Richmond.
The city will use $11,160 in vouchers from the Bay Area Air Quality Management District's Bicycle Rack Program to create up to 186 new bike parking opportunities.
Bike racks will be installed in front of Richmond and John F. Kennedy high schools, Lovonya DeJean Middle School and the Civic Center. Similar bicycle racks will be installed at the Kennedy Swim Center, The Richmond Plunge and the Family Justice Center.
The racks will be installed in spring or early summer.