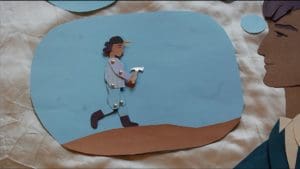 by Nancy DeVille
Richmond residents looking to spruce up their property will soon have access to a tool library, a lending program offering a variety of tools for home, garden and craft projects.
The tool library will open in late July in Richmond's Recreation Complex. Residents will have to plenty of tools to chose from including screwdrivers, wrenches, wheelbarrows and yard tools and a selection of power tools.
"All these little things that people can do with tools from the tool library will add up and make Richmond more livable but also a nicer place to be," said Guadalupe Morales, one of the coordinators of the project.
"This is one less barrier for a Richmond resident who may want to plant flowers outside of their front yard. It could increase the value of their property and that eventually trickles down to the property value of the neighborhood."
The tool library is funded through $12,000 from a crowdfunding campaign. The program will have strict rules, as borrowers need a Richmond Public Library card, proof of residency and must be at least 18 years old.
Tools are free to use and can be rented for two, three or five days, depending on the demand and type of tool. Late fees of up to $20 per day will be charged for each item kept past the due date. Damaged tools will also result in fines.
New patrons are limited to renting two tools valued under $200 each. The probationary period expires when the tools are returned on time, clean and in good condition. After probation, residents will be allowed eight tools, but no more than three power tools, for each checkout.
"Our residents face a lot of obstacles because they sometimes don't have the tools they need," Morales said. "We know people want to do simple things like fix a leaky faucet, but don't have access to tools and don't want to spend $50 to $400 on a tool they might only use once."
Richmond previously operated a nonprofit lending library and city officials believe offering this service to residents will be just as beneficial.
"We've already seen how useful it was in carrying out projects on the greenway, the community center in Parchester Village and really all over Richmond," said Kiara Ward, who works with Morales on spearheading the tool lending library.
"But we wanted to make it something available for all Richmond residents and to offer a good inventory."
Ward hopes the new lending library will also encourage residents to work on community revitalization projects.
"We want this to be a hub for community engagement," she said. We want the library to be a place for people to talk about projects they might want to work on and partner with one another."
Richmond is the latest city in the Bay Area to open such a library. Berkeley, Oakland and Santa Rosa already have similar programs.
The Berkeley Tool Lending Library, which opened in 1979, is a model for other cities considering the venture nationwide. The library has about 4,000 tools and sees about 100,000 customers a year.
"We save our residents hundreds of dollars each year," said Adam Broner, a tool specialist at Berkeley's lending library.
"One of the reasons we're successful is the tools are free and they can get their questions answered here. Residents in Berkeley really love us. "
 If you go: The Richmond Tool Lending Library will open in late-July at 3230 Macdonald Avenue. For more information, call 510-620-6553.