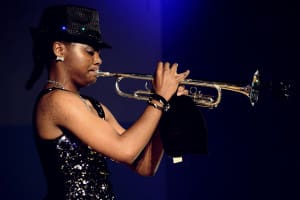 On
February 26, 2015
By
admin
By David Meza
Some of the city's and Bay Area's finest performers—of all ages—showed off their singing, dancing and musical skills in the Richmond Memorial Auditorium on February 8.
Johnny Holmes, who has hosted talent shows in Richmond since 1968, presented the event, dubbed the "2015 Talent Show Reunion Old & New School."
"I started […]
Continue Reading

→
On
February 24, 2015
By
admin
By Ann Bassette
Miracle Temple Apostolic Church on the south side of Richmond was the site of the "Get the Hell Outta Richmond and Put More Love Into It," peace summit on Feb. 7. The gathering, organized by community advocates Rodney "Alamo" Brown and Steven Parker, brought concerned residents together to talk about remedies to […]
Continue Reading

→
By Chanelle Ignant
With community-law enforcement relations still making headlines around the country, a group of attorneys from the Contra Costa County Public Defender's office are organizing to see changes made on the judicial level here in Richmond.
Together with community members and organizers, the group aims to address the racial bias they believe exists […]
Continue Reading

→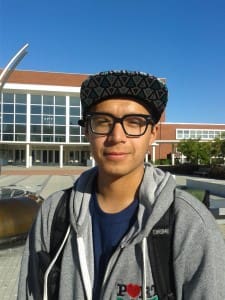 On
February 19, 2015
By
admin
By Joanna Pulido
Gracefully riding through the bike lanes of Richmond, Josue Hernandez gets to his destinations with speed and ease. At 23, he has the energy and athleticism to bike everyday, but is calm and soft-spoken, with a mix of confidence and down to earth personality.
Hernandez is a North Richmond resident working […]
Continue Reading

→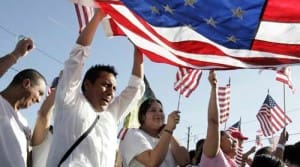 On
February 18, 2015
By
admin
News Report, Elena Shore | New America Media Posted: Feb 18, 2015
A federal judge this week blocked Obama's executive actions from going into effect, a move immigration reform advocates are calling only a "temporary setback."
Texas U.S. District Judge Andrew Hanen issued a temporary injunction on Monday, siding with Texas and 25 other states […]
Continue Reading

→
By April Suwalsky
For over a century following the Civil War, African American men employed as "Pullman Porters" — railway employees who assisted passengers on Pullman company trains — were the eyes and ears of the nation.
The porters founded the first black labor union and distributed black newspapers, reaching rural communities and igniting social […]
Continue Reading

→
RICHMOND PULSE
is a community news and media outlet, committed to amplifying the voices of the city's under-served residents. Our reporting is led by young people, with the intent of serving the entire community. Through our work, we seek to create dialogue, and find solutions to, the health issues that plague the Richmond, California community.
---