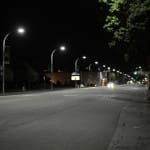 On
October 27, 2014
By
admin
News Report, Nancy Deville
Richmond's residential streets will soon look a whole lot brighter as the city's plan to convert its streetlights to LED technology is nearing completion.
Joining a growing trend of cities switching to LED to save money and conserve energy, Richmond expects to save about $500,000 a year in maintenance and [...]
Continue Reading

→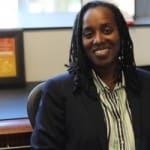 On
October 26, 2014
By
admin
Commentary, Asani Shakur
Recently, I came across some of the rhetoric that has taken place in the Richmond City Council.
I saw on Youtube that Councilwoman Jovanka Beckles was chastised and made a mockery of for wearing an African head wrap at one of the city council meetings. What bothered my heart was [...]
Continue Reading

→
On
October 26, 2014
By
admin
By Tania Pulido
Biking and walking on Rumrill Blvd. is a risk many residents in Richmond and San Pablo take daily.
On October 9th, San Pablo and Richmond, in collaboration with community and county organizations, hosted the first Community Design Workshop for the Rumrill Blvd. and 13th St. corridor redesign. Rumrill, which turns into [...]
Continue Reading

→
On
October 24, 2014
By
admin
By Malcolm Marshall
"Lets give a round of applause to these courageous young men and women who took an opportunity to take a stance to make difference in their lives," said Dewanda Joseph, mistress of ceremonies at the graduation ceremony for 19 students of the Collective Impact Institute.
The students, ranging in age from teenagers [...]
Continue Reading

→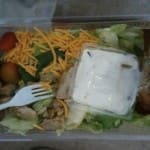 On
October 24, 2014
By
admin
Commentary by Sean Shavers
When I was in high school in Oakland, I never really questioned the cafeteria menu, I just knew that I wasn't eating it because it didn't look appealing and I had other options. For years school lunch was considered nasty and inedible by me and my peers. Many of us would [...]
Continue Reading

→
On
October 23, 2014
By
admin
by Nancy DeVille | Photo • Brett Murphy
On Saturday, October 18, hundreds gathered in Point Richmond's Judge George Carroll Park to celebrate the return of Picnic in the Point with food, music and fun. Adults chatted and listened to live music by local groups as kids enjoyed a variety of activities including face painting, [...]
Continue Reading

→
RICHMOND PULSE
is a community news and media outlet, committed to amplifying the voices of the city's under-served residents. Our reporting is led by young people, with the intent of serving the entire community. Through our work, we seek to create dialogue, and find solutions to, the health issues that plague the Richmond, California community.
---