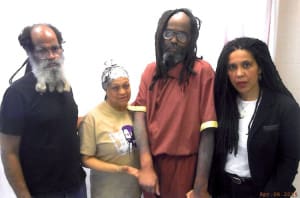 On
April 17, 2015
By
admin
Commentary, Asani Shakur
Mumia Abu-Jamal's recent trip to the hospital should make us take a second look at the way we provide health care to those who need it most.
Abu-Jamal, who has spent over 30 years incarcerated, made news on March 30, 2015, when he was rushed from Mahanoy State Prison in Pennsylvania to […]
Continue Reading

→
On
April 16, 2015
By
admin
Video, Ann Bassette
EDITOR"S NOTE:The Bay Area Black Journalists Association hosted "Walking the Line: Reporting on Protests and Police Response," on April 4 at the UC Berkeley Journalism School.
The conversation featured professional journalists, citizen journalists and law enforcement officials weighing in on the recent Black Lives Matter protests in the Bay Area and the […]
Continue Reading

→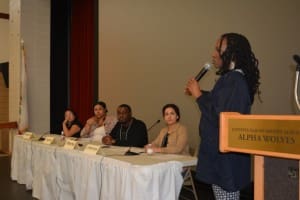 On
April 14, 2015
By
admin
By Malcolm Marshall and Dameion King | Photo, Dameion King
In California tens of thousands of children are part of the foster care system, and according to experts those who "age out" face an uphill struggle into adulthood. Without financial support or assistance from family many of these young adults fail quickly.
According to a […]
Continue Reading

→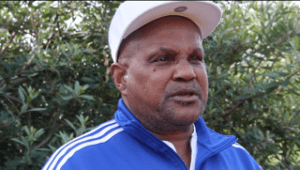 On
April 10, 2015
By
admin
Richmond resident J.C. Farr, 72, remembers the days black families populated his neighborhood in Richmond's Southside. Walking through Booker T. Anderson Park, Farr points to a house where a black family used to live. It was sold, gutted and flipped by another owner, he says.
Continue Reading

→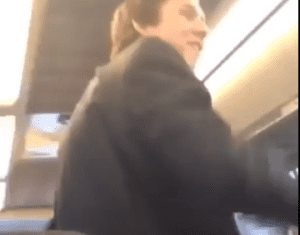 On
April 9, 2015
By
admin
Commentary, Sean Shavers
Last month, a video surfaced online of University of Oklahoma fraternity members singing a racist song that joked about lynching black people. In the video, white members of the Sigma Alpha Epsilon fraternity rode on a bus while chanting, "There will never be a n—– SAE. You can hang him from […]
Continue Reading

→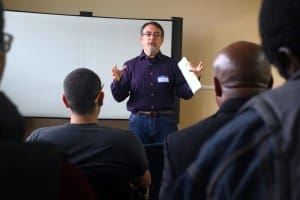 On
April 9, 2015
By
admin
News Report, Ann Bassette
Concerned residents, researchers and public officials came together at the Regional Poverty and Policy Community workshop in Richmond last month to discuss causes and solutions of poverty in the Bay Area.
Participants at the event — held at Solar Richmond, a nonprofit that provides free training in solar and green […]
Continue Reading

→
RICHMOND PULSE
is a community news and media outlet, committed to amplifying the voices of the city's under-served residents. Our reporting is led by young people, with the intent of serving the entire community. Through our work, we seek to create dialogue, and find solutions to, the health issues that plague the Richmond, California community.
---
Download the Richmond Pulse Newspaper (English and Spanish PDF)

Related Richmond, Ca News