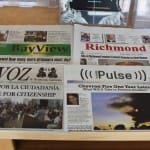 On
February 12, 2014
By
admin
News Report, Sukey Lewis and Asha DuMonthier | New America Media
RICHMOND, Calif. — There's a good old-fashioned muckraker's war going on in Richmond, Calif., and Chevron's "community-driven" news site Richmond Standard is the latest fighter to step into the ring.
This sprawling city east of San Francisco is home to Chevron's oil refinery, which [...]
Continue Reading

→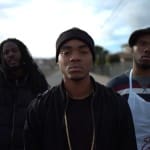 On
February 11, 2014
By
admin
By  Edgardo Cervano-Soto
Growing up in North Richmond, Donte Clark, like many residents, relied on corner stores for groceries. The small "mom and pop" shops were a lifeline for many. "A lot of us grew up on convenience stores — the food they brought, the social life," says Clark. "The stores represent the heart [...]
Continue Reading

→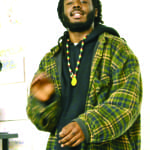 On
February 10, 2014
By
admin
Poetry • Donte Clark
When them ships had departed from the mother land
For most of us
Our feet will never grip
The soil of Africa again
And that's why we're here
Fear struck
Stuck
Removed
From a lifestyle of silk
Removed
From them streets outlined in stone
With gold under our feet
On [...]
Continue Reading

→
On
February 6, 2014
By
admin
Column, Vernon Whitmore
Celebrated in the United States, Canada, and the United Kingdom, Black History Month is an important annual commemoration of African American history and people. It began in 1926 with historian Carter G. Woodson and the Association for the Study of Negro Life and History, who wanted to encourage the study of the [...]
Continue Reading

→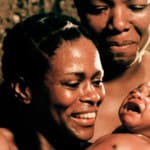 On
February 5, 2014
By
admin
By Asani Shakur
What vision was set before you?
In African customs and traditions before the Europeans colonized us, our ancestors gave names to their children that held value. Names not only represented one's identity but also a promise, a vision, and expectations for that child to follow as they grew in life. The process [...]
Continue Reading

→
Por Malcolm Marshall
Nota del Editor: La cantante Dorothy Combs Morrison Henry, de 69 años, nació en Longview, Texas y creció en Richmond, CA, una ciudad que aún frecuenta. Morrison encontró la fama como la vocalista principal de la exitosa canción de 1968 "Oh Happy Day", por los Edwin Hawkins Singers. La canción se [...]
Continue Reading

→
RICHMOND PULSE
is a community news and media outlet, committed to amplifying the voices of the city's under-served residents. Our reporting is led by young people, with the intent of serving the entire community. Through our work, we seek to create dialogue, and find solutions to, the health issues that plague the Richmond, California community.
---
Download the Richmond Pulse Newspaper (English and Spanish PDF)

Related Richmond, Ca News