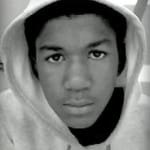 On
July 16, 2013
By
admin
Interview, Dr. Joseph Marshall / Street Soldiers Radio Posted: Jul 16, 2013
Editor's Note: In an excerpt from an interview with Street Soldiers radio host Dr. Joseph Marshall, Oakland-based civil rights attorney John Burris discusses the recent not-guilty verdict for George Zimmerman in the Trayvon Martin murder case. Burris is the attorney who represented the [...]
Continue Reading

→
On
July 12, 2013
By
admin
Question & Answer, Nicole Hudley
Editor's Note: Last August, an explosion and fire at the Chevron refinery in Richmond, Calif. sent a vaporized plume into the sky and into surrounding communities that reportedly sent 15,000 people to emergency rooms. The fire and toxic release sparked both state and federal investigations that traced the root-cause to [...]
Continue Reading

→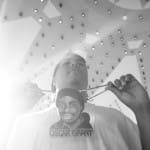 On
July 11, 2013
By
admin
Commentary • Pendarvis Harshaw
OAKLAND, Calif. — The crowd let out a monstrous applause just before the private screening of Fruitvale Station began inside Oakland's Grand Lake Theatre. The majority of the audience then turned away from the screen, toward the back left corner of the room to honor Oscar Grant's mother. I saw her [...]
Continue Reading

→
News Feature,  Adrienne Chainey
Happy Third of July, Richmond! As odd as it seems, the City of Richmond puts on their official fireworks show every year on the third and not the fourth – but nevertheless, the celebration has become a special event, where spectators are treated to a live performance by the Oakland East Bay [...]
Continue Reading

→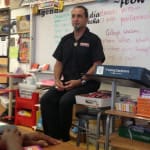 Profile, Monet Boyd
On the outside, Corey Mason is a regular fellow with long thick hair, which he wears pulled back in a ponytail. His "uniform" almost always consists of some sort of inspirational t-shirt, with black pants and comfortable shoes. His braided goatee makes slight movements every time he speaks.
On the inside, he [...]
Continue Reading

→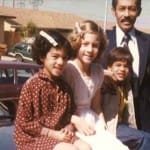 First Person, Rosa Solorzano, New America Media Posted: Jul 03, 2013
Photo: Alvaro Mauricio Solorzano in his BART uniform, with his children outside their home in Pittsburg, Calif. circa 1980.
OAKLAND – I was raised riding BART. My father, Alvaro Mauricio Solorzano, landed a job with Bay Area Rapid Transit when I was [...]
Continue Reading

→
RICHMOND PULSE
is a community news and media outlet, committed to amplifying the voices of the city's under-served residents. Our reporting is led by young people, with the intent of serving the entire community. Through our work, we seek to create dialogue, and find solutions to, the health issues that plague the Richmond, California community.
---
Download the Richmond Pulse Newspaper (English and Spanish PDF)

Related Richmond, Ca News