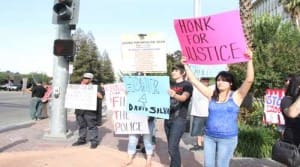 On
December 4, 2014
By
admin
New America Media, First Person, Various Authors, Posted: Dec 04, 2014
Above: Residents of Bakersfield protested last May on the one-year anniversary of the death of David Silva. The 33 year-old father of four died while being beaten by nine Kern County sheriff's deputies. (photo: Alfredo Camacho) Editor's Note: When President Obama proposed […]
Continue Reading

→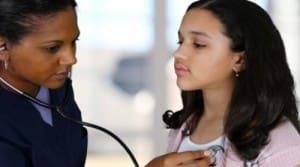 On
December 3, 2014
By
admin
By Nancy DeVille
As open enrollment continues for benefits under the Affordable Care Act, Richmond health advocates are making an extra push to help residents learn what their options are.
Through February, Californians who currently don't have access to health plans through an employer or private insurer can obtain coverage through Covered California, the […]
Continue Reading

→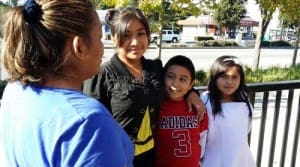 On
December 1, 2014
By
admin
News Report, Viji Sundaram, New America Media 
SAN PABLO, Calif. – Without treatment to replace her failing kidneys, Olga knows she will die.
The 37-year-old single mother is desperate to get a transplant so she can get well enough to nurture and provide for her three children again – something she […]
Continue Reading

→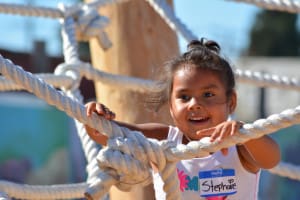 On
November 30, 2014
By
admin
Story, Malcolm Marshall | Photos, David Meza
It was a warm fall day, with temperatures near 70 degrees, when Iron Triangle residents and community members gathered to celebrate the grand opening of Harbour 8, Richmond's newest park, designed and built by local residents.
"It takes a village to build a park," said Toody Maher, executive […]
Continue Reading

→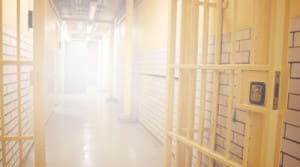 On
November 28, 2014
By
admin
News Report, Nancy Deville
Kimberly Gamboa is doing her best to readjust to life after incarceration. She is enrolled in reentry programs, meets with her parole officer regularly and spends countless hours looking for employment.
But, since her release in April, she's only landed temporary jobs. Gamboa says two felony child abuse convictions are the […]
Continue Reading

→
On
November 26, 2014
By
admin
by Monet Boyd
I always wanted to travel the world, and this summer I got the chance.
It was my junior year at El Cerrito High School, and a friend nominated me for an ambassador position with Global Glimpse—a non-profit that provides life-changing global education to high school students. Global Glimpse partners with high […]
Continue Reading

→
RICHMOND PULSE
is a community news and media outlet, committed to amplifying the voices of the city's under-served residents. Our reporting is led by young people, with the intent of serving the entire community. Through our work, we seek to create dialogue, and find solutions to, the health issues that plague the Richmond, California community.
---