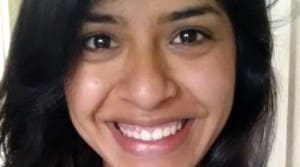 On
March 16, 2015
By
admin
 News Report, Viji Sundaram| New America Media
A new scam targeting immigrants has gotten the attention of Uncle Sam.
Health advocates are concerned that tax preparers have been misinforming, and some even outright scamming, Deferred Action for Childhood Arrivals (DACA) beneficiaries by making them pay a penalty for not having health […]
Continue Reading

→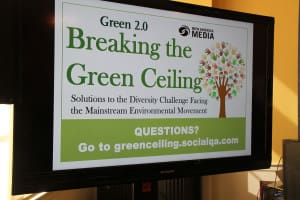 On
March 15, 2015
By
admin
By Chanelle Ignant
A national campaign to make environmental groups more racially diverse is asking Bay Area non-profits to share their diversity data with the public.
It's the first step in addressing a problem that's been going on for decades: People of color are disproportionately affected by environmental problems like pollution, yet environmental organizations continue […]
Continue Reading

→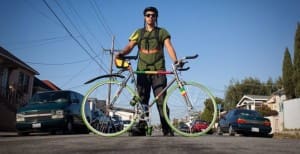 On
March 13, 2015
By
admin
Commentary • David Meza  | Photo •  Sara Lafleur Vetter, Richmond Confidential
"When was the last time you were you in jail?"
A young white police officer asked me this question after he pulled me over while I rode my bike in Pinole, CA, close to Richmond, where I live. It was Feb. 20, and […]
Continue Reading

→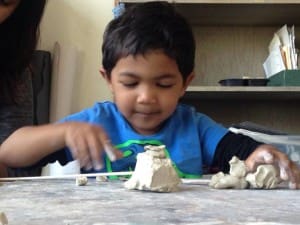 On
March 10, 2015
By
admin
Photo Essay, Malcolm Marshall
Children and families explored their creative spirits together by seeing and making art at a bilingual art tour hosted by the Richmond Art Center March 7.
Lauren Ari, a teacher at the art center, led the group of about 10 on a guided tour of the center's galleries, along with a hands-on […]
Continue Reading

→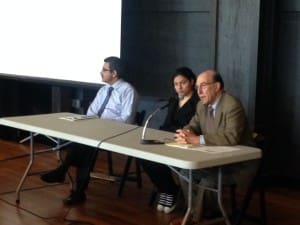 News Report, RP Editors
As concerns about affordable housing and gentrification grow in Richmond, a new study finds that it may not be too late to prevent residents from being displaced.
The study, by UC Berkeley's Haas Institute for a Fair and Inclusive Society, was released Feb. 20 at a housing summit at the East […]
Continue Reading

→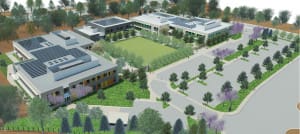 On
March 7, 2015
By
admin
By Nancy DeVille
Two new charter schools focusing on technology, high graduation rates and college readiness will open near Hilltop Mall this fall, and are taking applications now.
Aspire Public Schools will open Aspire Richmond Technology Academy with an enrollment of 244 students in grades K-5 and Aspire Richmond California College Preparatory will enroll 280 […]
Continue Reading

→
RICHMOND PULSE
is a community news and media outlet, committed to amplifying the voices of the city's under-served residents. Our reporting is led by young people, with the intent of serving the entire community. Through our work, we seek to create dialogue, and find solutions to, the health issues that plague the Richmond, California community.
---