On
September 22, 2014
By
admin
Profile, Nancy Deville
City Council candidate Dameion King may be a newcomer to the Richmond political scene, but he says he's no stranger to the needs of the city.
"I've had bullets whiz by my head," the lifelong Iron Triangle resident said. "I've woken up in the morning with gun holes in […]
Continue Reading

→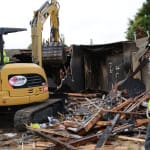 On
September 19, 2014
By
admin
Photo Essay, David Meza
David Batiste says he loves the job he describes as "a little dangerous" and "never the same routine."
Baptiste is an equipment operator with Richmond's Code Enforcement Abatement crew.
On this day, he is helping demolish a burned down house at 24th and Maricopa Ave. He said this home has […]
Continue Reading

→
On
September 18, 2014
By
admin
Photo Essay, Ann Bassette
Members of the Richmond Union High School class of 1959 celebrated their 55-year reunion at a two day event at the Hilton in Concord last August. It was a chance for old friends to reconnect and share memories of their youth in what is now a much different Richmond.
The […]
Continue Reading

→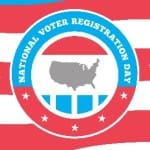 On
September 17, 2014
By
admin
News Report, Anna Challet | New America Media
In a world where every day is a holiday – there's National Doughnut Day, Pi Day (honoring the number 3.14 and celebrated by eating pie), and Talk Like a Pirate Day (that one is international) – a group of organizations […]
Continue Reading

→
On
September 15, 2014
By
admin
Story by Jennifer Herrera
It was July 22, 2014 and Valeska Castañeda was heading out, on foot, with a group of mothers and children for a long journey across California. The plan was to walk over 350 miles from Merced to the U.S. Border near San Diego as a sign of solidarity with people […]
Continue Reading

→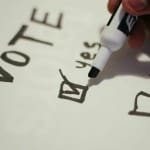 On
September 14, 2014
By
admin
by Luis Cubas
It's no secret that one of the groups least likely to register, or vote, is the youth. Now, a local group is hoping to help change that trend.
September 23 is National Voter Registration Day, a nationwide campaign coordinated with volunteers and organizations to educate and reach out to to voters, while […]
Continue Reading

→
RICHMOND PULSE
is a community news and media outlet, committed to amplifying the voices of the city's under-served residents. Our reporting is led by young people, with the intent of serving the entire community. Through our work, we seek to create dialogue, and find solutions to, the health issues that plague the Richmond, California community.
---