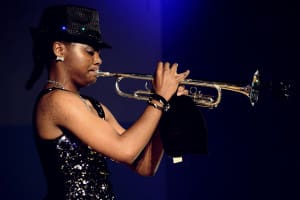 On
February 26, 2015
By
admin
By David Meza
Some of the city's and Bay Area's finest performers—of all ages—showed off their singing, dancing and musical skills in the Richmond Memorial Auditorium on February 8.
Johnny Holmes, who has hosted talent shows in Richmond since 1968, presented the event, dubbed the "2015 Talent Show Reunion Old & New School."
"I started […]
Continue Reading

→
On
February 24, 2015
By
admin
By Ann Bassette
Miracle Temple Apostolic Church on the south side of Richmond was the site of the "Get the Hell Outta Richmond and Put More Love Into It," peace summit on Feb. 7. The gathering, organized by community advocates Rodney "Alamo" Brown and Steven Parker, brought concerned residents together to talk about remedies to […]
Continue Reading

→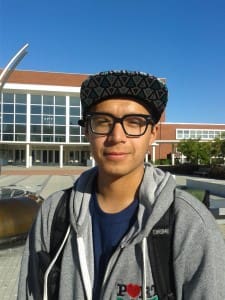 On
February 19, 2015
By
admin
By Joanna Pulido
Gracefully riding through the bike lanes of Richmond, Josue Hernandez gets to his destinations with speed and ease. At 23, he has the energy and athleticism to bike everyday, but is calm and soft-spoken, with a mix of confidence and down to earth personality.
Hernandez is a North Richmond resident working […]
Continue Reading

→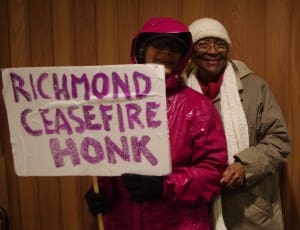 On
February 18, 2015
By
admin
Commentary, Leslie Basurto
It was 7 p.m. on a Friday night and I was attending my first Ceasefire night walk — a weekly trek where members of the community walk together through streets where gun violence has occurred in the hopes of putting an end to it. In recent years Ceasefire has received a lot […]
Continue Reading

→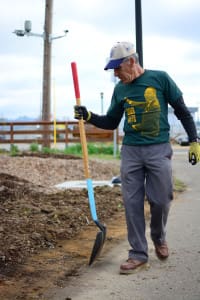 On
February 6, 2015
By
admin
Photo Essay, David Meza
Nearly twenty organizations working under the umbrella group "Friends of the Richmond Greenway," and hundreds of participants came together on January 19 for the 8th annual Martin Luther King Jr. National Day of Service on the Richmond Greenway—a special tradition in Richmond.
The day of service started with big smiles and […]
Continue Reading

→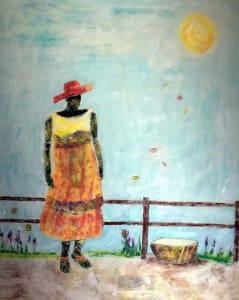 On
February 5, 2015
By
admin
By Nancy DeVille
Art Exhibition
This year's Richmond Art Center exhibit, The Art of Living Black, showcases over 50 local emerging and established African American artists in a wide variety of media- sculpture, photography, painting, jewelry and ceramics.
"We are proud to be hosting the 19th annual exhibition for The Art of Living Black," Richard […]
Continue Reading

→
RICHMOND PULSE
is a community news and media outlet, committed to amplifying the voices of the city's under-served residents. Our reporting is led by young people, with the intent of serving the entire community. Through our work, we seek to create dialogue, and find solutions to, the health issues that plague the Richmond, California community.
---