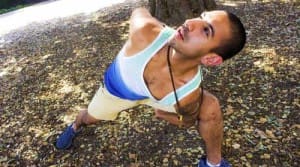 On
April 7, 2015
By
admin
 Commentary, Sandip Roy | New America Media, Posted: Apr 07, 2015
Criss-cross applesauce?
That's what a school in Encinitas, California, calls the padmasana or lotus position in its effort to make yoga sound more all-American.
It worked. A three-judge panel of the 4th district court of appeal has […]
Continue Reading

→
On
March 31, 2015
By
admin
From the Pulse news desk
Richmond to Survey Residents
The City of Richmond is conducting its 2015 Community Survey. In the next few weeks questionnaires will be sent to a random sample of 3,000 Richmond residents, asking them to comment on the community's pressing needs and city services.
The purpose of the survey is to […]
Continue Reading

→
On
March 19, 2015
By
admin
By Leslie Basurto
Richmond Police Captain Bisa French was the keynote speaker at this year's International Women's Day celebration in Richmond.
As the Richmond Police Department's first ever African-American woman to be captain, French discussed the importance of "planting seeds" in the minds of young people. She took those in attendance on a journey through […]
Continue Reading

→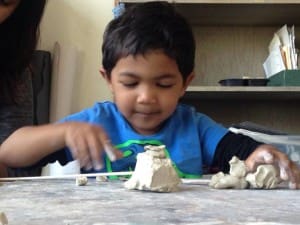 On
March 10, 2015
By
admin
Photo Essay, Malcolm Marshall
Children and families explored their creative spirits together by seeing and making art at a bilingual art tour hosted by the Richmond Art Center March 7.
Lauren Ari, a teacher at the art center, led the group of about 10 on a guided tour of the center's galleries, along with a hands-on […]
Continue Reading

→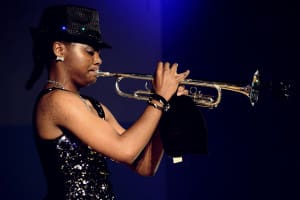 On
February 26, 2015
By
admin
By David Meza
Some of the city's and Bay Area's finest performers—of all ages—showed off their singing, dancing and musical skills in the Richmond Memorial Auditorium on February 8.
Johnny Holmes, who has hosted talent shows in Richmond since 1968, presented the event, dubbed the "2015 Talent Show Reunion Old & New School."
"I started […]
Continue Reading

→
On
February 24, 2015
By
admin
By Ann Bassette
Miracle Temple Apostolic Church on the south side of Richmond was the site of the "Get the Hell Outta Richmond and Put More Love Into It," peace summit on Feb. 7. The gathering, organized by community advocates Rodney "Alamo" Brown and Steven Parker, brought concerned residents together to talk about remedies to […]
Continue Reading

→
RICHMOND PULSE
is a community news and media outlet, committed to amplifying the voices of the city's under-served residents. Our reporting is led by young people, with the intent of serving the entire community. Through our work, we seek to create dialogue, and find solutions to, the health issues that plague the Richmond, California community.
---
Download the Richmond Pulse Newspaper (English and Spanish PDF)

Related Richmond, Ca News