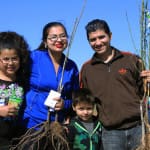 On
April 17, 2014
By
admin
News Report, Edgardo Cervano-Soto
Near the gazebo on the Richmond Greenway at Harbour Way, small trees bagged in plastic were spread out on a bed of wood chips. Families and Richmond residents huddled together, examining the trees by type: cherry, nectarine, peach. The apple trees were long gone – they'd been snapped up by the [...]
Continue Reading

→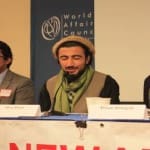 On
April 10, 2014
By
admin
New America Media, News Report, Peter Schurmann,
SAN FRANCISCO – There are a quarter million Muslims living in the Bay Area, and nearly half of them are under the age of 35. Many describe an intense personal and spiritual struggle as they look to reconcile their faith with the mainstream of American society.
These [...]
Continue Reading

→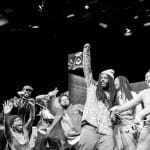 On
April 3, 2014
By
admin
by Molly Raynor
I remember the day that the idea for the play Po'Boys Kitchen was born. From behind my laptop I watched, smiling, as the RAW Talent (Richmond Artists with Talent) staff and students bounced ideas off each other for our next production. After reading through all the evaluations of our previous play, Te's Harmony, [...]
Continue Reading

→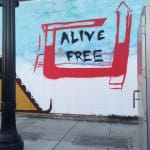 On
April 1, 2014
By
admin
RP Editors
Downtown Richmond is about to get a lot more colorful.  Local artist, Richard Muro Salazar, has broken ground on a huge mural project that will cover the walls of a currently abandoned building on the corner of McDonald Ave and Harbour Way. More than a beautification effort, the Alive & Free Richmond mural [...]
Continue Reading

→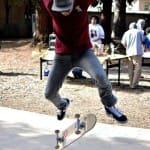 On
March 28, 2014
By
admin
Story • Chanelle Ignant | Photos • David Meza
The skate park at Richmond's Nicholl Park became a physics classroom on a Wednesday in March, when an event called "The Science of Skateboard Physics" introduced local teens and young adults to the physics principles guiding the way they ride.
Hosted by the Teen Services Branch [...]
Continue Reading

→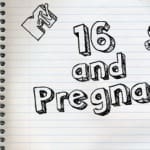 On
March 3, 2014
By
admin
Commentary, Valerie Klinker
A recent study conducted by Melissa Kearney at University of Maryland suggests that the MTV reality show, 16 and Pregnant, has led to fewer teen births. The research contends that the show produced more Internet searches and tweets by teens regarding birth control and abortion, and ultimately led to a 5.7 percent [...]
Continue Reading

→
RICHMOND PULSE
is a community news and media outlet, committed to amplifying the voices of the city's under-served residents. Our reporting is led by young people, with the intent of serving the entire community. Through our work, we seek to create dialogue, and find solutions to, the health issues that plague the Richmond, California community.
---
Download the Richmond Pulse Newspaper (English and Spanish PDF)

Related Richmond, Ca News