On
December 15, 2014
By
admin
By Sonya Mann
Here's an exciting prospect: shop locally without having to leave your house. With Christmas less than two weeks away, consider buying presents that can support your community at the same time.
Etsy.com is a website where local artisans can sell handmade goods, and plenty of Richmond entrepreneurs have opened online shops through […]
Continue Reading

→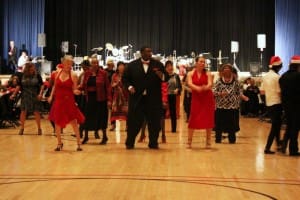 On
December 12, 2014
By
admin
Photo Essay, Ann Bassette
With a smile spread across his lined face, Eli Williams, 76 surveys the senior filled tables around him in the Richmond Memorial Auditorium. He says he likes what he sees.
"This reflects Richmond," Williams said of the diversity of people around the room, people who reflect the history of this working […]
Continue Reading

→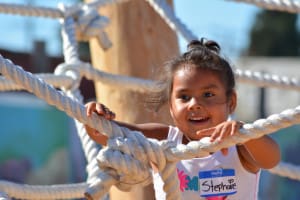 On
November 30, 2014
By
admin
Story, Malcolm Marshall | Photos, David Meza
It was a warm fall day, with temperatures near 70 degrees, when Iron Triangle residents and community members gathered to celebrate the grand opening of Harbour 8, Richmond's newest park, designed and built by local residents.
"It takes a village to build a park," said Toody Maher, executive […]
Continue Reading

→
On
November 26, 2014
By
admin
by Monet Boyd
I always wanted to travel the world, and this summer I got the chance.
It was my junior year at El Cerrito High School, and a friend nominated me for an ambassador position with Global Glimpse—a non-profit that provides life-changing global education to high school students. Global Glimpse partners with high […]
Continue Reading

→
On
October 19, 2014
By
admin
Photo Essay, Ann Bassette
Richmond hosted its 8th annual Home Front Festival on October 11 with a new theme — Kids Can Do It.
As always, it was a popular event driving scores of families to come out, enjoy the Richmond waterfront and celebrate the impressive history and beauty of the area.
The day […]
Continue Reading

→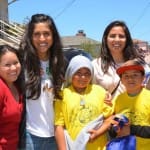 On
October 5, 2014
By
admin
By Zaira Sierra
For over four years, I've worked with Richmond families. I've volunteered with Contra Costa Interfaith Supporting Community Organization assisting undocumented youth with their Deferred Action for Childhood Arrivals (DACA) applications and Building Blocks for Kids where I was part of the Community Engagement and Advocacy Team. Recently, I joined the Youth […]
Continue Reading

→
RICHMOND PULSE
is a community news and media outlet, committed to amplifying the voices of the city's under-served residents. Our reporting is led by young people, with the intent of serving the entire community. Through our work, we seek to create dialogue, and find solutions to, the health issues that plague the Richmond, California community.
---
Download the Richmond Pulse Newspaper (English and Spanish PDF)

Related Richmond, Ca News