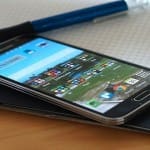 On
August 6, 2014
By
admin
UC Newsroom, News Report, Sonia Fernandez

You're on your smartphone, browsing through Facebook. In a fit of productivity, you search for, say, a project management app to help you use your non-Instagram and cat video time more effectively. You download and [...]
Continue Reading

→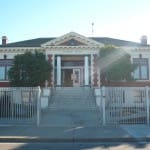 On
July 23, 2014
By
admin
By Nancy Deville
If you're looking to learn more about Richmond's storied past, an often overlooked historic building in the heart of the Iron Triangle may be a good place to start.
The Richmond Museum of History, adjacent to Nevin Park, boasts a collection that includes hundreds of pictures of the Kaiser Shipyard during [...]
Continue Reading

→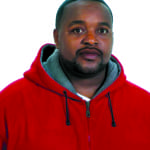 On
July 22, 2014
By
admin
by Khalid Elahi
You are, what you say you are.
People are unconscious of their power. To be anything in life, you have to tell yourself what you are. It starts with saying,"I am____"
What you put after "I am" will propel you to become just that.
Every day you are working towards [...]
Continue Reading

→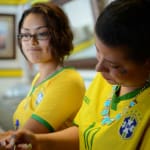 On
July 15, 2014
By
admin
Photo Essay, David Meza
Last week, Tempero Goiano Brazilian Restaurant in Richmond was full of people decked out in yellow and green—their hopes high for the Brazilian soccer team in its game against Germany. It would end up being a historic match.
Tempero Goiano was one of many local businesses that joined in the [...]
Continue Reading

→
On
July 10, 2014
By
admin
Story and Photos by Jennifer Herrera
Starting at Cutting Boulevard and Marina Way South, in Richmond the Juneteenth Parade, held last month, wound through the city with car honks, ice cream vendors' bell chimes and laughter ringing out along the way. Sistas-Wit-Style, a Caribbean performing folk dance Company, danced in the parade, decked [...]
Continue Reading

→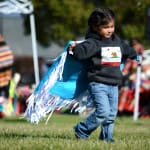 On
June 25, 2014
By
admin
Photo Essay, David Meza
A cloudy, windy day at Nicholl Park served as the backdrop for the 5th Annual Richmond Powwow which brought together Richmond's Native community and tribes from all over the country, as well as plenty of community members who wanted to share in and learn about Native culture.
"It's beautiful," event organizer [...]
Continue Reading

→
RICHMOND PULSE
is a community news and media outlet, committed to amplifying the voices of the city's under-served residents. Our reporting is led by young people, with the intent of serving the entire community. Through our work, we seek to create dialogue, and find solutions to, the health issues that plague the Richmond, California community.
---