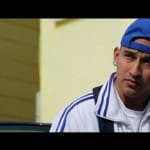 On
December 2, 2013
By
admin
By Edgardo Cervano-Soto
When Nora Vigil first saw the scenes of domestic and street violence in the new local film, Sin Padre, she "thought of the violence occurring in Richmond," even though the film is set in San Francisco's Mission District.
Written and directed by Bay Area filmmaker Jay Francisco Lopez, Sin Padre screened at the Richmond Public Library [...]
Continue Reading

→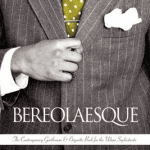 On
November 27, 2013
By
admin
Five Thanksgiving Etiquette Tips
by Enitan Bereola
Ed Note:  Enitan Bereola II is the author of, "BEREOLAESQUE: The Contemporary Gentleman & Etiquette Book for the Urban Sophisticate." His new book, "GENTLEWOMAN," will be released in December. Here, Bereola offers five etiquette tips for the Thanksgiving holiday.
1. The people that offer the least expect the [...]
Continue Reading

→
On
November 15, 2013
By
admin
Movie Review, Monet Boyd
I recently had the privilege of watching the new movie, "12 Years a Slave," which is based on a memoir by Solomon Northup. Northup was born in 1808 in Saratoga, New York as a free Black man. His book tells the story of his capture by slave traders in 1841 and [...]
Continue Reading

→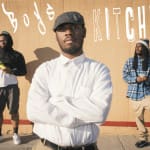 On
November 13, 2013
By
admin
A Spoken Word Theater Piece by Richmond Youth,
March 7th & 8th at De Anza High School Theater
"Po'Boys Kitchen" is a spoken word theater piece written, directed, and produced by Richmond youth. The central character of this show is the corner store itself, a Black-owned, family business in the heart of Richmond [...]
Continue Reading

→
On
November 5, 2013
By
admin
Comentario, Edgardo Cervano-Soto
Fue en 1987 cuando mi mamá, papá y dos hermanas mayores se mudaron de su apartamento en la South Van Ness y la calle 22 en el distrito de la Misión de San Francisco. El alquiler se había vuelto demasiado caro, a pesar de que mi papá tenía dos trabajos a tiempo [...]
Continue Reading

→
On
October 31, 2013
By
admin
Commentary, Edgardo Cervano-Soto
It was in 1987 when my mom, dad and two older sisters moved out of their apartment unit on South Van Ness and 22nd Street in San Francisco's Mission District. The rent had become too expensive to afford, despite my dad holding down two full-time jobs as a dishwasher and a busboy, getting only [...]
Continue Reading

→
RICHMOND PULSE
is a community news and media outlet, committed to amplifying the voices of the city's under-served residents. Our reporting is led by young people, with the intent of serving the entire community. Through our work, we seek to create dialogue, and find solutions to, the health issues that plague the Richmond, California community.
---