On
November 26, 2014
By
admin
by Monet Boyd
I always wanted to travel the world, and this summer I got the chance.
It was my junior year at El Cerrito High School, and a friend nominated me for an ambassador position with Global Glimpse—a non-profit that provides life-changing global education to high school students. Global Glimpse partners with high […]
Continue Reading

→
On
October 19, 2014
By
admin
Photo Essay, Ann Bassette
Richmond hosted its 8th annual Home Front Festival on October 11 with a new theme — Kids Can Do It.
As always, it was a popular event driving scores of families to come out, enjoy the Richmond waterfront and celebrate the impressive history and beauty of the area.
The day […]
Continue Reading

→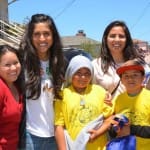 On
October 5, 2014
By
admin
By Zaira Sierra
For over four years, I've worked with Richmond families. I've volunteered with Contra Costa Interfaith Supporting Community Organization assisting undocumented youth with their Deferred Action for Childhood Arrivals (DACA) applications and Building Blocks for Kids where I was part of the Community Engagement and Advocacy Team. Recently, I joined the Youth […]
Continue Reading

→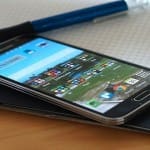 On
August 6, 2014
By
admin
UC Newsroom, News Report, Sonia Fernandez

You're on your smartphone, browsing through Facebook. In a fit of productivity, you search for, say, a project management app to help you use your non-Instagram and cat video time more effectively. You download and […]
Continue Reading

→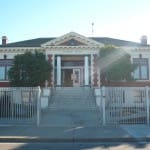 On
July 23, 2014
By
admin
By Nancy Deville
If you're looking to learn more about Richmond's storied past, an often overlooked historic building in the heart of the Iron Triangle may be a good place to start.
The Richmond Museum of History, adjacent to Nevin Park, boasts a collection that includes hundreds of pictures of the Kaiser Shipyard during […]
Continue Reading

→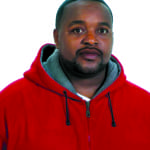 On
July 22, 2014
By
admin
by Khalid Elahi
You are, what you say you are.
People are unconscious of their power. To be anything in life, you have to tell yourself what you are. It starts with saying,"I am____"
What you put after "I am" will propel you to become just that.
Every day you are working towards […]
Continue Reading

→
RICHMOND PULSE
is a community news and media outlet, committed to amplifying the voices of the city's under-served residents. Our reporting is led by young people, with the intent of serving the entire community. Through our work, we seek to create dialogue, and find solutions to, the health issues that plague the Richmond, California community.
---