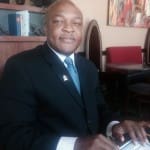 On
August 26, 2014
By
admin
Interview, Vernon Whitmore
EDITOR'S NOTE: Richmond mayoral candidate Uche Uwahemu came to the Unites States 28 years ago from Nigeria. He grew up in Washington DC, before moving to the Bay Area and settling in Richmond. After over a decade working in non-profits, Uwahemu is now the CEO of Cal Bay Consulting Group, a strategic [...]
Continue Reading

→
On
August 26, 2014
By
admin
Food Review,  Luis Cubas
For me, being back home from school for the summer meant one thing: getting some "Phila Burger."
Located on 23rd street, Philadelphia Hoagie Station, otherwise known as simply Phila Burger, is one of the hidden gems that the City of Richmond has to offer. When I was in [...]
Continue Reading

→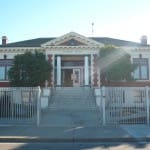 On
July 23, 2014
By
admin
By Nancy Deville
If you're looking to learn more about Richmond's storied past, an often overlooked historic building in the heart of the Iron Triangle may be a good place to start.
The Richmond Museum of History, adjacent to Nevin Park, boasts a collection that includes hundreds of pictures of the Kaiser Shipyard during [...]
Continue Reading

→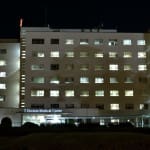 On
July 14, 2014
By
admin
Commentary, Melvin Willis
Back in March 2014 while I was visiting my mom at her home she suddenly lost her breath, and couldn't catch it. Her breathing was so labored she could barely talk. An ambulance came and took her to the nearest public hospital, just 5 minutes from her house—Doctors Medical Center.
The team [...]
Continue Reading

→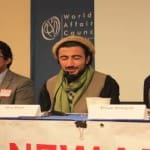 On
April 30, 2014
By
admin
New America Media, News Report, Anna Challet
SAN JOSE, Calif. — Salmon Hossein, an Afghan-American Muslim working on a joint law and public policy degree at UC Berkeley and Harvard, says that his own family hates that he has a beard. The outward sign of his Muslim faith, he says, makes his family worry about [...]
Continue Reading

→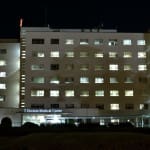 On
April 25, 2014
By
admin
Interview by Vernon Whitmore
Editor's Note: Longtime Bay Area newspaper publisher and Richmond Pulse contributor Vernon Whitmore recently sat down with Contra Costa County Supervisor John Gioia to discuss efforts underway to avoid the closure of Doctors Medical Center (also known as Doctors Hospital), a full-service non-profit medical facility in San Pablo. The hospital has [...]
Continue Reading

→
RICHMOND PULSE
is a community news and media outlet, committed to amplifying the voices of the city's under-served residents. Our reporting is led by young people, with the intent of serving the entire community. Through our work, we seek to create dialogue, and find solutions to, the health issues that plague the Richmond, California community.
---
Download the Richmond Pulse Newspaper (English and Spanish PDF)

Related Richmond, Ca News