On
December 15, 2014
By
admin
By Sonya Mann
Here's an exciting prospect: shop locally without having to leave your house. With Christmas less than two weeks away, consider buying presents that can support your community at the same time.
Etsy.com is a website where local artisans can sell handmade goods, and plenty of Richmond entrepreneurs have opened online shops through […]
Continue Reading

→

On
December 8, 2014
By
admin
Nancy Deville, Richmond Pulse
A new weekly curbside service is helping Richmond businesses be a bit greener without the hassle.
Richmond Sanitary has launched a commercial food scrap collection program to pick up scraps from businesses in Richmond, San Pablo, El Sobrante, Pinole, Hercules and unincorporated West Contra Costa County. Under the program, businesses collect […]
Continue Reading

→
On
November 20, 2014
By
admin
Review , Sonya Mann
When my little white Corolla starts rattling under the hood, I take it to Narasaki Automotive and Marine, off of Marina Way South in Richmond.
After I step into the small office to hand over my keys, I always say hello to Sparky. He's the big shaggy dog who spends his […]
Continue Reading

→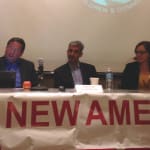 On
September 12, 2014
By
admin
Event, Peter Schurmann | New America Media
When Libier Gonzalez first arrived to the United States from Mexico three years ago, her family could not afford Internet access at home. A mother of three, she says not having Internet impacted everything from her ability to find work to her children's education.
Then, about a year […]
Continue Reading

→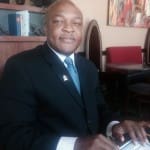 On
August 26, 2014
By
admin
Interview, Vernon Whitmore
EDITOR'S NOTE: Richmond mayoral candidate Uche Uwahemu came to the Unites States 28 years ago from Nigeria. He grew up in Washington DC, before moving to the Bay Area and settling in Richmond. After over a decade working in non-profits, Uwahemu is now the CEO of Cal Bay Consulting Group, a strategic […]
Continue Reading

→
On
August 26, 2014
By
admin
Food Review,  Luis Cubas
For me, being back home from school for the summer meant one thing: getting some "Phila Burger."
Located on 23rd street, Philadelphia Hoagie Station, otherwise known as simply Phila Burger, is one of the hidden gems that the City of Richmond has to offer. When I was in high […]
Continue Reading

→
RICHMOND PULSE
is a community news and media outlet, committed to amplifying the voices of the city's under-served residents. Our reporting is led by young people, with the intent of serving the entire community. Through our work, we seek to create dialogue, and find solutions to, the health issues that plague the Richmond, California community.
---