On
March 26, 2015
By
admin
By Nancy DeVille
It's the decision that many hoped would never come: Doctors Medical Center is closing April 21.
The board of West Contra Costa Healthcare District, which governs DMC, made the decision Thursday after they were advised the hospital is running out of money and has exhausted opportunities to borrow additional funds.
[…]
Continue Reading

→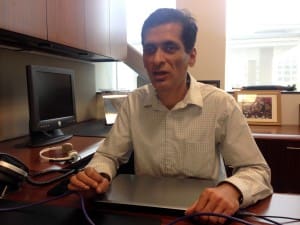 On
March 23, 2015
By
admin
Interview by Vernon Whitmore
EDITOR'S NOTE: Richmond's newest city council member is Vinay Pimple (pronounced Pim-PLAY), a 47-year-old attorney who has been on the job for less than a month. Pimple was selected unanimously by the city council from a group of 17 contenders to fill the seat vacated by Mayor Tom Butt. Born in […]
Continue Reading

→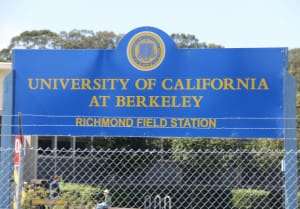 On
March 19, 2015
By
admin
By Melvin Willis | Photo by Alice Kantor
A new UC Berkeley campus being planned for Richmond must take into account the needs of the city's residents. That's the message the Richmond City Council sent UC Berkeley last month, when the council called on UC Berkeley to sign a community benefits agreement.
The agreement now […]
Continue Reading

→
On
February 18, 2015
By
admin
By Nancy Deville
Lilly's New Orleans Café declares its enthusiasm for all things New Orleans from the moment you walk into the door and are greeted with the aroma of southern cuisine and décor reminiscent of Mardi Gras celebrations.
The small take out eatery is the brainchild of Mary Butler and her son Surako […]
Continue Reading

→
On
December 29, 2014
By
admin
By Nancy DeVille
Richmond's lowest paid workers will get a raise Jan. 1 when the city's minimum wage jumps from $9 to $9.60 an hour.
The ordinance, which was approved by the Richmond City Council in June, includes increases over the next few years, to $11.52 in 2016, $12.30 in 2017 and $13 per hour […]
Continue Reading

→
On
December 26, 2014
By
admin
By Nancy DeVille
When Matthew Schwartz moved to Richmond earlier this year, he noticed the city offered plenty of miles to bike, but no shop where he could take his bike parts and build a bicycle.
Buying a new bike didn't quite fit into his budget, so he was forced to rely on public transportation.
[…]
Continue Reading

→
RICHMOND PULSE
is a community news and media outlet, committed to amplifying the voices of the city's under-served residents. Our reporting is led by young people, with the intent of serving the entire community. Through our work, we seek to create dialogue, and find solutions to, the health issues that plague the Richmond, California community.
---