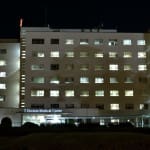 On
July 14, 2014
By
admin
Commentary, Melvin Willis
Back in March 2014 while I was visiting my mom at her home she suddenly lost her breath, and couldn't catch it. Her breathing was so labored she could barely talk. An ambulance came and took her to the nearest public hospital, just 5 minutes from her house—Doctors Medical Center.
The team [...]
Continue Reading

→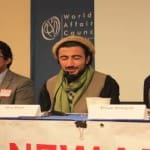 On
April 30, 2014
By
admin
New America Media, News Report, Anna Challet
SAN JOSE, Calif. — Salmon Hossein, an Afghan-American Muslim working on a joint law and public policy degree at UC Berkeley and Harvard, says that his own family hates that he has a beard. The outward sign of his Muslim faith, he says, makes his family worry about [...]
Continue Reading

→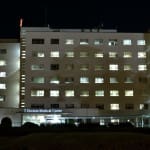 On
April 25, 2014
By
admin
Interview by Vernon Whitmore
Editor's Note: Longtime Bay Area newspaper publisher and Richmond Pulse contributor Vernon Whitmore recently sat down with Contra Costa County Supervisor John Gioia to discuss efforts underway to avoid the closure of Doctors Medical Center (also known as Doctors Hospital), a full-service non-profit medical facility in San Pablo. The hospital has [...]
Continue Reading

→
On
March 25, 2014
By
admin
News Report, Malcolm Marshall
Last week, the Richmond City Council voted in favor of a city ordinance that will increase the local minimum wage from $8 to $12.30 an hour by 2017. The increase will be phased in over 3 years, and positions Richmond to have the highest minimum wage of any city in California. [...]
Continue Reading

→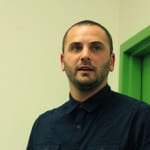 On
February 25, 2014
By
admin
News Feature, Edgardo Cervano-Soto
Early in February, the State Department opened a public comment period on the controversial Keystone XL Pipeline, part of a pipeline that would carry unrefined petroleum from Canada to the Gulf of Mexico. President Obama has yet to approve Keystone XL, which has sparked protests across the country. Richmond is far [...]
Continue Reading

→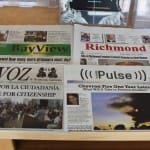 On
February 12, 2014
By
admin
News Report, Sukey Lewis and Asha DuMonthier | New America Media
RICHMOND, Calif. — There's a good old-fashioned muckraker's war going on in Richmond, Calif., and Chevron's "community-driven" news site Richmond Standard is the latest fighter to step into the ring.
This sprawling city east of San Francisco is home to Chevron's oil refinery, which [...]
Continue Reading

→
RICHMOND PULSE
is a community news and media outlet, committed to amplifying the voices of the city's under-served residents. Our reporting is led by young people, with the intent of serving the entire community. Through our work, we seek to create dialogue, and find solutions to, the health issues that plague the Richmond, California community.
---
Download the Richmond Pulse Newspaper (English and Spanish PDF)

Related Richmond, Ca News