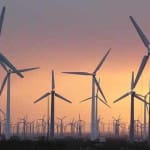 On
October 5, 2013
By
admin
News Feature, Laura Flynn • New America Media/KALW
Editor's Note: In 2002 the California legislature passed AB 117 allowing cities and counties to become electric service providers to residents in their jurisdiction. Known as Community Choice Aggregation, or CCA, today more municipalities such as San Francisco and Sonoma counties are exploring this option as [...]
Continue Reading

→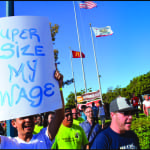 On
October 4, 2013
By
admin
Commentary • Sean Shavers | Photo courtesy of Steve Rhodes
Editor's Note: On a nationwide day of strikes on August 30th, fast food workers in 60 cities across the country marched for higher wages, including in Oakland, where hundreds of workers and their supporters demanded a living wage of $15 an hour and the right [...]
Continue Reading

→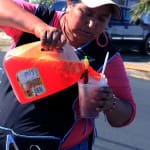 On
October 1, 2013
By
admin
Photo Essay • Edgardo Cervano-Soto
People call out to Juana Raquel as she pushes her green, wooden, home-built cart through the streets of central Richmond. Children pull back peach-colored curtains and wave from second story apartments for her to stop at their apartments. Regular customers greet her in a friendly manner and ask about her [...]
Continue Reading

→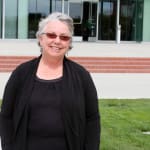 On
October 1, 2013
By
admin
Interview, RP Editors
RP: What do homeowners facing foreclosure in Richmond need to know right now about the city's plan to invoke eminent domain?
Mayor Gayle McLaughlin: We call it the Cares Program or the Local Sensible Reduction Program because, first and foremost, we would like to continue to call on the banks to work [...]
Continue Reading

→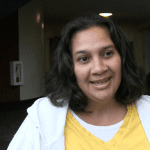 On
September 11, 2013
By
admin
News Report • Anna Challet
Richmond will move forward with its plans to seize underwater mortgages using eminent domain, raising the stakes in a test case of whether a city can take on Wall Street and rescue troubled homeowners on its own.
"The City of Richmond and our residents have been badly harmed by [...]
Continue Reading

→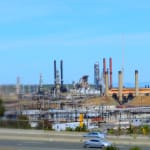 On
August 6, 2013
By
admin
By Edgardo Cervano-Soto
For over 100 years, the histories of Richmond and Chevron have been intertwined, to the extent that they sometimes seem like reflections of one another — rival siblings who share the same DNA yet can't stop squabbling.
Last summer the relationship was strained once again, due to the Chevron refinery explosion [...]
Continue Reading

→
RICHMOND PULSE
is a community news and media outlet, committed to amplifying the voices of the city's under-served residents. Our reporting is led by young people, with the intent of serving the entire community. Through our work, we seek to create dialogue, and find solutions to, the health issues that plague the Richmond, California community.
---
Download the Richmond Pulse Newspaper (English and Spanish PDF)

Related Richmond, Ca News