On
February 18, 2015
By
admin
By Nancy Deville
Lilly's New Orleans Café declares its enthusiasm for all things New Orleans from the moment you walk into the door and are greeted with the aroma of southern cuisine and décor reminiscent of Mardi Gras celebrations.
The small take out eatery is the brainchild of Mary Butler and her son Surako […]
Continue Reading

→
On
December 29, 2014
By
admin
By Nancy DeVille
Richmond's lowest paid workers will get a raise Jan. 1 when the city's minimum wage jumps from $9 to $9.60 an hour.
The ordinance, which was approved by the Richmond City Council in June, includes increases over the next few years, to $11.52 in 2016, $12.30 in 2017 and $13 per hour […]
Continue Reading

→
On
December 26, 2014
By
admin
By Nancy DeVille
When Matthew Schwartz moved to Richmond earlier this year, he noticed the city offered plenty of miles to bike, but no shop where he could take his bike parts and build a bicycle.
Buying a new bike didn't quite fit into his budget, so he was forced to rely on public transportation.
[…]
Continue Reading

→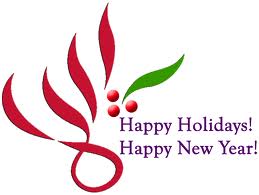 On
December 24, 2014
By
admin
From the Pulse News Desk, Posted Dec 24, 2014
Holiday Closures
Richmond city offices will be closed during the holiday week beginning Wednesday, Dec. 24 and reopening on Friday, Jan. 2, 2015.
The closure includes city offices as well as the Richmond Public Library and Recreation facilities. The Richmond Plunge at 1 Garrard […]
Continue Reading

→
On
December 15, 2014
By
admin
By Sonya Mann
Here's an exciting prospect: shop locally without having to leave your house. With Christmas less than two weeks away, consider buying presents that can support your community at the same time.
Etsy.com is a website where local artisans can sell handmade goods, and plenty of Richmond entrepreneurs have opened online shops through […]
Continue Reading

→

On
December 8, 2014
By
admin
Nancy Deville, Richmond Pulse
A new weekly curbside service is helping Richmond businesses be a bit greener without the hassle.
Richmond Sanitary has launched a commercial food scrap collection program to pick up scraps from businesses in Richmond, San Pablo, El Sobrante, Pinole, Hercules and unincorporated West Contra Costa County. Under the program, businesses collect […]
Continue Reading

→
RICHMOND PULSE
is a community news and media outlet, committed to amplifying the voices of the city's under-served residents. Our reporting is led by young people, with the intent of serving the entire community. Through our work, we seek to create dialogue, and find solutions to, the health issues that plague the Richmond, California community.
---