On
March 25, 2014
By
admin
News Report, Malcolm Marshall
Last week, the Richmond City Council voted in favor of a city ordinance that will increase the local minimum wage from $8 to $12.30 an hour by 2017. The increase will be phased in over 3 years, and positions Richmond to have the highest minimum wage of any city in California. [...]
Continue Reading

→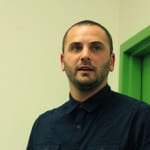 On
February 25, 2014
By
admin
News Feature, Edgardo Cervano-Soto
Early in February, the State Department opened a public comment period on the controversial Keystone XL Pipeline, part of a pipeline that would carry unrefined petroleum from Canada to the Gulf of Mexico. President Obama has yet to approve Keystone XL, which has sparked protests across the country. Richmond is far [...]
Continue Reading

→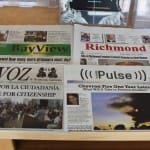 On
February 12, 2014
By
admin
News Report, Sukey Lewis and Asha DuMonthier | New America Media
RICHMOND, Calif. — There's a good old-fashioned muckraker's war going on in Richmond, Calif., and Chevron's "community-driven" news site Richmond Standard is the latest fighter to step into the ring.
This sprawling city east of San Francisco is home to Chevron's oil refinery, which [...]
Continue Reading

→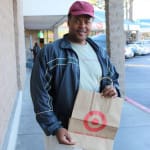 On
January 21, 2014
By
admin
by Chanelle Ignant
Two weeks after its January 1 implementation, Richmond's Single-Use Bag Ordinance is earning mixed reactions from residents. Chief among the responses are grievances about the 5-cent fee for paper bags.
Kelvin Payne has lived in Richmond for 8 years. He says it's unfair to charge a customer after they have already spent [...]
Continue Reading

→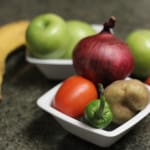 On
December 23, 2013
By
admin
by Luis Cubas
You know how the saying goes: "You are what you eat." The problem is, we don't always have a choice. In many parts of Richmond, organic and fresh foods can be quite hard to come by, yet junk food is abundant – a corner store or a fast food restaurant is never [...]
Continue Reading

→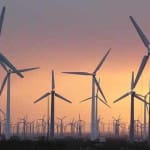 On
October 5, 2013
By
admin
News Feature, Laura Flynn • New America Media/KALW
Editor's Note: In 2002 the California legislature passed AB 117 allowing cities and counties to become electric service providers to residents in their jurisdiction. Known as Community Choice Aggregation, or CCA, today more municipalities such as San Francisco and Sonoma counties are exploring this option as [...]
Continue Reading

→
RICHMOND PULSE
is a community news and media outlet, committed to amplifying the voices of the city's under-served residents. Our reporting is led by young people, with the intent of serving the entire community. Through our work, we seek to create dialogue, and find solutions to, the health issues that plague the Richmond, California community.
---
Download the Richmond Pulse Newspaper (English and Spanish PDF)

Related Richmond, Ca News