On
March 25, 2014
By
admin
News Report, Malcolm Marshall
Last week, the Richmond City Council voted in favor of a city ordinance that will increase the local minimum wage from $8 to $12.30 an hour by 2017. The increase will be phased in over 3 years, and positions Richmond to have the highest minimum wage of any city in California. [...]
Continue Reading

→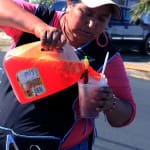 On
October 1, 2013
By
admin
Photo Essay • Edgardo Cervano-Soto
People call out to Juana Raquel as she pushes her green, wooden, home-built cart through the streets of central Richmond. Children pull back peach-colored curtains and wave from second story apartments for her to stop at their apartments. Regular customers greet her in a friendly manner and ask about her [...]
Continue Reading

→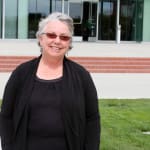 On
October 1, 2013
By
admin
Interview, RP Editors
RP: What do homeowners facing foreclosure in Richmond need to know right now about the city's plan to invoke eminent domain?
Mayor Gayle McLaughlin: We call it the Cares Program or the Local Sensible Reduction Program because, first and foremost, we would like to continue to call on the banks to work [...]
Continue Reading

→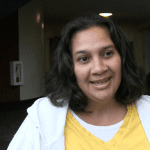 On
September 11, 2013
By
admin
News Report • Anna Challet
Richmond will move forward with its plans to seize underwater mortgages using eminent domain, raising the stakes in a test case of whether a city can take on Wall Street and rescue troubled homeowners on its own.
"The City of Richmond and our residents have been badly harmed by [...]
Continue Reading

→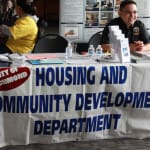 On
June 23, 2013
By
admin
News Report • Donny Lumpkins and Peter Schurmann
For years Gregory Greer has gotten up in the early morning hours to make the 15-mile trip from his home in Vallejo to his job as a property manager in nearby Richmond. A renter, Greer and his wife, Wynona, say owning a home in Richmond would be [...]
Continue Reading

→
On
October 4, 2012
By
admin
News Report, Malcolm Marshall
RICHMOND, Calif. – Nai Saechao, a first time voter, says she hasn't made up her mind about Richmond's so-called soda tax, which is set to appear on this November's ballot. While she admits obesity is a problem, like other residents here she's not convinced taxing soda is the solution.
[...]
Continue Reading

→
RICHMOND PULSE
is a community news and media outlet, committed to amplifying the voices of the city's under-served residents. Our reporting is led by young people, with the intent of serving the entire community. Through our work, we seek to create dialogue, and find solutions to, the health issues that plague the Richmond, California community.
---
Download the Richmond Pulse Newspaper (English and Spanish PDF)

Related Richmond, Ca News