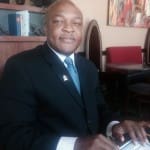 On
August 26, 2014
By
admin
Interview, Vernon Whitmore
EDITOR'S NOTE: Richmond mayoral candidate Uche Uwahemu came to the Unites States 28 years ago from Nigeria. He grew up in Washington DC, before moving to the Bay Area and settling in Richmond. After over a decade working in non-profits, Uwahemu is now the CEO of Cal Bay Consulting Group, a strategic […]
Continue Reading

→
On
August 20, 2014
By
admin
News Report, Nancy Deville
Paying for college will soon become much easier for Richmond families, with city officials announcing a new program that will cover college tuition fees for local high school graduates.
The $35 million, 10-year initiative known as Richmond Promise will cover college tuition for Richmond students who graduate from any West […]
Continue Reading

→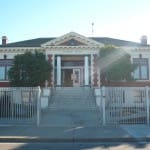 On
July 23, 2014
By
admin
By Nancy Deville
If you're looking to learn more about Richmond's storied past, an often overlooked historic building in the heart of the Iron Triangle may be a good place to start.
The Richmond Museum of History, adjacent to Nevin Park, boasts a collection that includes hundreds of pictures of the Kaiser Shipyard during […]
Continue Reading

→
On
March 25, 2014
By
admin
News Report, Malcolm Marshall
Last week, the Richmond City Council voted in favor of a city ordinance that will increase the local minimum wage from $8 to $12.30 an hour by 2017. The increase will be phased in over 3 years, and positions Richmond to have the highest minimum wage of any city in California. […]
Continue Reading

→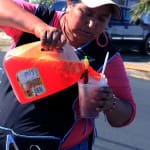 On
October 1, 2013
By
admin
Photo Essay • Edgardo Cervano-Soto
People call out to Juana Raquel as she pushes her green, wooden, home-built cart through the streets of central Richmond. Children pull back peach-colored curtains and wave from second story apartments for her to stop at their apartments. Regular customers greet her in a friendly manner and ask about her […]
Continue Reading

→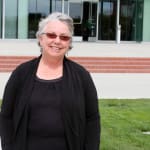 On
October 1, 2013
By
admin
Interview, RP Editors
RP: What do homeowners facing foreclosure in Richmond need to know right now about the city's plan to invoke eminent domain?
Mayor Gayle McLaughlin: We call it the Cares Program or the Local Sensible Reduction Program because, first and foremost, we would like to continue to call on the banks to work […]
Continue Reading

→
RICHMOND PULSE
is a community news and media outlet, committed to amplifying the voices of the city's under-served residents. Our reporting is led by young people, with the intent of serving the entire community. Through our work, we seek to create dialogue, and find solutions to, the health issues that plague the Richmond, California community.
---
Download the Richmond Pulse Newspaper (English and Spanish PDF)

Related Richmond, Ca News