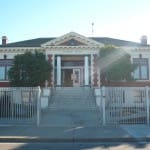 On
July 23, 2014
By
admin
By Nancy Deville
If you're looking to learn more about Richmond's storied past, an often overlooked historic building in the heart of the Iron Triangle may be a good place to start.
The Richmond Museum of History, adjacent to Nevin Park, boasts a collection that includes hundreds of pictures of the Kaiser Shipyard during [...]
Continue Reading

→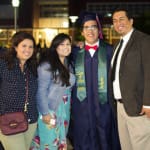 On
July 10, 2014
By
admin
By Manuel Martinez
I've called Richmond home since as far back as I can remember, but it was just two years ago that I finally felt like this place accepted me—and it was thanks to a little blue card, my social security number.
From the moment I got my "documents," my outlook on life [...]
Continue Reading

→
On
June 17, 2014
By
admin
Commentary, Antoinette Evans
Last week, Los Angeles Superior Court Judge Rolf Treu handed down his verdict in the closely watched Vergara v. California trial, essentially doing away with job protections for tenured teachers. His decision was justifiable and based on real concerns.
After all, no one will argue that achieving tenure alone is a [...]
Continue Reading

→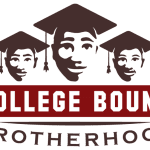 On
June 13, 2014
By
admin
Interview • Dr. Joseph Marshall
ED Note: The following conversation took place on 106 KMEL's show, Street Soldiers, between host Dr. Joseph Marshall and Zach Calbo Jackson and Akintude Ahmad, two members of the College Bound Brotherhood. The College Bound Brotherhood is a network of grantees and partners that seeks to increase college readiness, enrollment, [...]
Continue Reading

→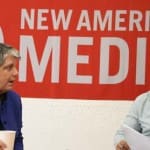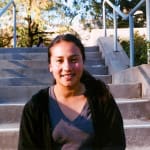 by Edgardo Cervano-Soto
Teresa Jimenez, 22, found a surprising way to deal with the stress of high school.
"Honestly, I wasn't doing so [well]," Teresa explains. "I was cutting a lot of school. There was a lot of pressure to be a certain way and I didn't feel I could socially relate to that. I [...]
Continue Reading

→
RICHMOND PULSE
is a community news and media outlet, committed to amplifying the voices of the city's under-served residents. Our reporting is led by young people, with the intent of serving the entire community. Through our work, we seek to create dialogue, and find solutions to, the health issues that plague the Richmond, California community.
---
Download the Richmond Pulse Newspaper (English and Spanish PDF)

Related Richmond, Ca News