On
April 18, 2013
By
admin
Commentary, Alicia Marie
When I finished high school, I was adamant that I wasn't going to college. I didn't have good relationships with my teachers and I wanted nothing more to do with school. However, once I started regularly attending Omega Boys Club in San Francisco, my "bad teacher relationships" changed. At the club I [...]
Continue Reading

→
Robert K. Ross, M.D., Releases New Student Poll Showing Strong Support for School Counselors and Increased Mental Health Services on Campus
(Sacramento, CA – April 12, 2013) In testimony today before the Assembly Select Committee on Delinquency Prevention and Youth Development, California Endowment President and CEO Robert K. Ross, M.D., urged legislators and education leaders [...]
Continue Reading

→
On
April 16, 2013
By
admin
Commentary, Various Authors
David Meza:
At my high school, Omega Continuation High School, there were only three teachers: Roland Nazar, Mary Zolly and Margaret Love. They were all great in their own way. We had school baseball games and BBQs where everyone had fun – we were like one big family.
The teachers all taught [...]
Continue Reading

→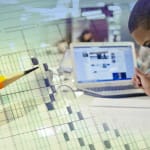 On
March 27, 2013
By
admin
News Analysis • Antoinette Evens
Public schools in California will no longer be ranked strictly by student performance on standardized test scores but by a number of other factors such as student readiness for college and the workplace, and other criteria that are yet to be determined by the State of California. The fact that [...]
Continue Reading

→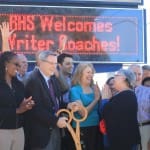 On
November 5, 2012
By
admin
News Feature, Edgardo Cervano-Soto
"Every good story has a conflict," says the teacher as she draws a story plot map for her students. Arleth and Saul, both 14 and freshmen at Richmond High, follow along, drawing the jagged map onto their notebooks, labeling the exposition, rising action and climax. The lesson has Arleth, Saul and [...]
Continue Reading

→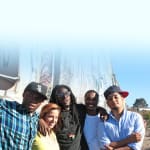 On
September 4, 2012
By
admin
Story, by Molly Raynor
On a sunny afternoon in Richmond last Spring, a group of 5th – 8th grade students gathered outside in a circle on the grass to write poems during their weekly RAW Talent workshop at the Making Waves Academy. One of the students, ten-year-old Leeah Thomas, has already mastered the [...]
Continue Reading

→
RICHMOND PULSE
is a community news and media outlet, committed to amplifying the voices of the city's under-served residents. Our reporting is led by young people, with the intent of serving the entire community. Through our work, we seek to create dialogue, and find solutions to, the health issues that plague the Richmond, California community.
---