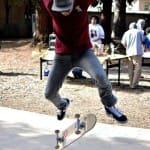 On
March 28, 2014
By
admin
Story • Chanelle Ignant | Photos • David Meza
The skate park at Richmond's Nicholl Park became a physics classroom on a Wednesday in March, when an event called "The Science of Skateboard Physics" introduced local teens and young adults to the physics principles guiding the way they ride.
Hosted by the Teen Services Branch [...]
Continue Reading

→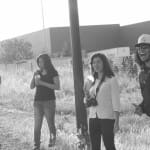 On
January 28, 2014
By
admin
By Luis Cubas
Robin Bowman, a New York-based photojournalist, set out on a quest in 2001 to capture and narrate the lives of teenagers all over the United States. She spent five years on the road, interviewing and photographing over 400 young people from different backgrounds and communities. The portraits and interviews are compiled in [...]
Continue Reading

→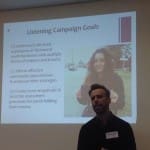 On
December 9, 2013
By
admin
Commentary by Maaika Marshall, RYSE Youth Justice Coordinator
In cities and communities like Richmond, young people are often exposed to immense amounts of trauma and violence; and unfortunately, many of them are left to find their own ways to cope with the emotional and psychological aftermath.  But at least in Richmond, adults who support young people are trying [...]
Continue Reading

→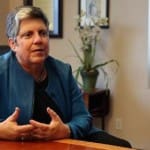 On
November 9, 2013
By
admin
Interview by Peter Schurmann, Video by Jacob Simas | New America Media
Ed. Note: In September former secretary of Homeland Security Janet Napolitano took over as president of the University of California, the first-ever woman to hold that position. She now heads a $24 billion system of 10 campuses, five medical centers [...]
Continue Reading

→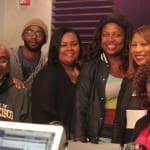 On
November 5, 2013
By
admin
Editor's Note: Below is a transcribed excerpt from the October 26th broadcast of Street Soldiers, a live call-in radio show that airs every Sunday night on KMEL 106.1fm. The topic of discussion was California's new Local Control Funding Formula (LCFF), which gives school districts more of a say in determining how their state education dollars [...]
Continue Reading

→
On
November 3, 2013
By
admin
Video, Edgardo Cervano-Soto
The School Success Express Bus Tour stopped at Lovonya DeJean Middle School in Richmond, CA for a forum with community members on the Fair School Funding Law.
Continue Reading

→
RICHMOND PULSE
is a community news and media outlet, committed to amplifying the voices of the city's under-served residents. Our reporting is led by young people, with the intent of serving the entire community. Through our work, we seek to create dialogue, and find solutions to, the health issues that plague the Richmond, California community.
---
Download the Richmond Pulse Newspaper (English and Spanish PDF)

Related Richmond, Ca News