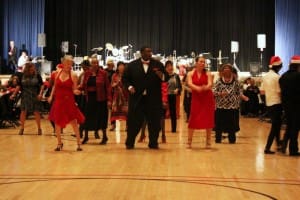 On
December 12, 2014
By
admin
Photo Essay, Ann Bassette
With a smile spread across his lined face, Eli Williams, 76 surveys the senior filled tables around him in the Richmond Memorial Auditorium. He says he likes what he sees.
"This reflects Richmond," Williams said of the diversity of people around the room, people who reflect the history of this working […]
Continue Reading

→
On
October 19, 2014
By
admin
Photo Essay, Ann Bassette
Richmond hosted its 8th annual Home Front Festival on October 11 with a new theme — Kids Can Do It.
As always, it was a popular event driving scores of families to come out, enjoy the Richmond waterfront and celebrate the impressive history and beauty of the area.
The day […]
Continue Reading

→
On
September 18, 2014
By
admin
Photo Essay, Ann Bassette
Members of the Richmond Union High School class of 1959 celebrated their 55-year reunion at a two day event at the Hilton in Concord last August. It was a chance for old friends to reconnect and share memories of their youth in what is now a much different Richmond.
The […]
Continue Reading

→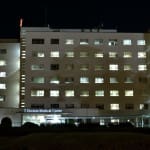 On
July 14, 2014
By
admin
Commentary, Melvin Willis
Back in March 2014 while I was visiting my mom at her home she suddenly lost her breath, and couldn't catch it. Her breathing was so labored she could barely talk. An ambulance came and took her to the nearest public hospital, just 5 minutes from her house—Doctors Medical Center.
The team […]
Continue Reading

→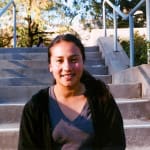 by Edgardo Cervano-Soto
Teresa Jimenez, 22, found a surprising way to deal with the stress of high school.
"Honestly, I wasn't doing so [well]," Teresa explains. "I was cutting a lot of school. There was a lot of pressure to be a certain way and I didn't feel I could socially relate to that. I […]
Continue Reading

→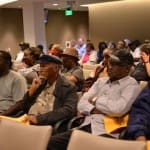 On
March 13, 2014
By
admin
Interviews • Edgardo Cervano-Soto | Photos • David Meza
Editor's Note: The Richmond City Council convened a special meeting on March 12 to review the results of an independent investigation of  highly publicized accusations of neglect by the Richmond Housing Authority at the city's public housing complexes. At the meeting, lead inspector Michael Petragallo of […]
Continue Reading

→
RICHMOND PULSE
is a community news and media outlet, committed to amplifying the voices of the city's under-served residents. Our reporting is led by young people, with the intent of serving the entire community. Through our work, we seek to create dialogue, and find solutions to, the health issues that plague the Richmond, California community.
---