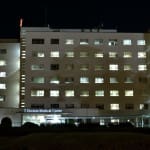 On
July 14, 2014
By
admin
Commentary, Melvin Willis
Back in March 2014 while I was visiting my mom at her home she suddenly lost her breath, and couldn't catch it. Her breathing was so labored she could barely talk. An ambulance came and took her to the nearest public hospital, just 5 minutes from her house—Doctors Medical Center.
The team [...]
Continue Reading

→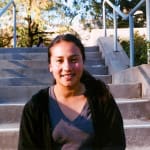 by Edgardo Cervano-Soto
Teresa Jimenez, 22, found a surprising way to deal with the stress of high school.
"Honestly, I wasn't doing so [well]," Teresa explains. "I was cutting a lot of school. There was a lot of pressure to be a certain way and I didn't feel I could socially relate to that. I [...]
Continue Reading

→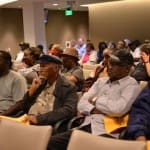 On
March 13, 2014
By
admin
Interviews • Edgardo Cervano-Soto | Photos • David Meza
Editor's Note: The Richmond City Council convened a special meeting on March 12 to review the results of an independent investigation of  highly publicized accusations of neglect by the Richmond Housing Authority at the city's public housing complexes. At the meeting, lead inspector Michael Petragallo of [...]
Continue Reading

→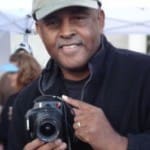 On
February 28, 2014
By
admin
Interview • Chanelle Ignant
EDITOR'S NOTE: George Livingston, Jr., age 61, the son of former Richmond Mayor George Livingston, Sr., grew up in Richmond and achieved wide success as a professional photographer of musicians and celebrities. He took some time to speak with Richmond Pulse about his photography career, the importance of Black History Month, [...]
Continue Reading

→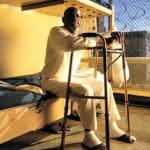 On
February 25, 2014
By
admin
News Feature, Paul Kleyman | New America Media
After devoting over 20 years as a prison social worker, Fordham University researcher Tina Maschi, PhD, declared, "There's something wrong with society when in some ways staying in prison is better than getting out. The people who are older have a much greater struggle, because [...]
Continue Reading

→
On
February 20, 2014
By
admin
Press Release • February 20, 2014
Richmond, CA. Earlier this week, the news media reflected some serious issues in regard to public housing of the Richmond Housing Authority. I would like to thank the news media for bringing this important matter to the City Council's attention. We are fortunate to have a free and investigative [...]
Continue Reading

→
RICHMOND PULSE
is a community news and media outlet, committed to amplifying the voices of the city's under-served residents. Our reporting is led by young people, with the intent of serving the entire community. Through our work, we seek to create dialogue, and find solutions to, the health issues that plague the Richmond, California community.
---
Download the Richmond Pulse Newspaper (English and Spanish PDF)

Related Richmond, Ca News