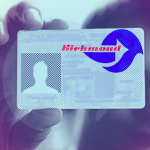 On
September 13, 2011
By
admin
News Report, Kia Croom
By a unanimous vote, on July 6, the Richmond City council approved the issuing of Municipal Identification cards to city residents. The cards are designed to promote public safety, foster community pride and support local commerce. The cards will feature a pre-paid debit card function to increase citizens' access to banking [...]
Continue Reading

→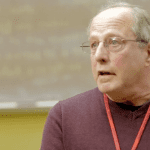 On
August 11, 2011
By
admin

Video, Will Haynes, Jose Esquivel, Tania Pulido
Kennedy High School's Michael Peritz has collected time capsules throughout the decades he's been at the school. He shares some of the things he has accumulated and why it is important to keep a collection of these moments in time.
by Will Haynes, Jose [...]
Continue Reading

→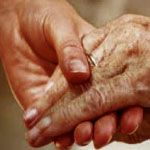 On
July 21, 2011
By
admin
Commentary, Megael "Junior" Johnson
Most people at some point in their lives are confronted with making a decision that will cause them hardship, but that will also help a loved one in the long run. I have been taking care of my grandmother at our home in Richmond since I was about 9 or 10 [...]
Continue Reading

→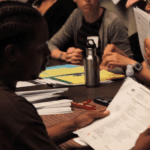 On
June 20, 2011
By
admin
Video, Malcolm Marshall
Project Homeless Connect aims to connect services to those in need. It was sponsored by the City of Richmond, Chevron and West Contra Costa Transportation Advisory Committee.

Continue Reading

→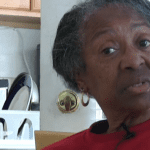 On
June 10, 2011
By
admin
Video, Karina Guadalupe, Malcolm Marshall
Continue Reading

→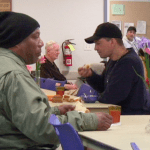 On
April 16, 2011
By
admin
News Report, Donny Lumpkins/Video, Ann Bassette, Donny Lumpkins
RICHMOND, Calif.—For Richmond's low-income families, for whom the threat of homelessness is an ever-present reality, a free meal or rent money between jobs can mean the difference between staying afloat and losing everything.
Greater Richmond Interfaith Program (GRIP), a nonprofit in the heart of the city [...]
Continue Reading

→
RICHMOND PULSE
is a community news and media outlet, committed to amplifying the voices of the city's under-served residents. Our reporting is led by young people, with the intent of serving the entire community. Through our work, we seek to create dialogue, and find solutions to, the health issues that plague the Richmond, California community.
---
Download the Richmond Pulse Newspaper (English and Spanish PDF)

Related Richmond, Ca News