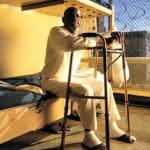 On
February 25, 2014
By
admin
News Feature, Paul Kleyman | New America Media
After devoting over 20 years as a prison social worker, Fordham University researcher Tina Maschi, PhD, declared, "There's something wrong with society when in some ways staying in prison is better than getting out. The people who are older have a much greater struggle, because […]
Continue Reading

→
On
February 20, 2014
By
admin
Press Release • February 20, 2014
Richmond, CA. Earlier this week, the news media reflected some serious issues in regard to public housing of the Richmond Housing Authority. I would like to thank the news media for bringing this important matter to the City Council's attention. We are fortunate to have a free and investigative […]
Continue Reading

→
On
February 1, 2014
By
admin
Interview • Malcolm Marshall
EDITOR'S NOTE: Singer Dorothy Combs Morrison Henry, 69, was born in Longview, Texas and raised in Richmond, CA, a city she still frequents. Morrison found fame as the lead vocalist on the 1968 hit song, "Oh Happy Day," by the Edwin Hawkins Singers. The song went on to become a gospel standard and has been […]
Continue Reading

→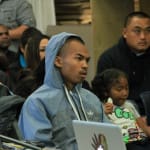 On
November 14, 2013
By
admin
Photo Essay, Edgardo Cervano-Soto
Gwai Boonkeut wore a white t-shirt, emblazoned with an image of his deceased daughter, Chan Boonkeut, holding a rose. Her murder, he told a group of community members, was the undoing of his immigrant family, the failure of their American Dream.
If there is anything positive to be taken from Chan's […]
Continue Reading

→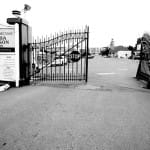 On
November 13, 2013
By
admin
by Pendarvis Harshaw
SAN QUENTIN — As I walk down the hill, beyond the blind curve, "the yard" reveals itself. I walk past groups of men congregated around tables. There are more inmates over on the running track, and about another dozen on the basketball courts. Men play catch on a baseball field in the […]
Continue Reading

→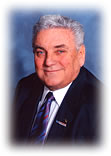 On
October 25, 2013
By
admin
News Report,  Malcolm Marshall
Racist statements about African and Asian Americans made by West County Wastewater District director Leonard Battaglia, who was quoted in a news report, have led some Richmond city officials to call for his resignation.
Battaglia, 84, a former Korean War fighter pilot who has served as an elected official for three […]
Continue Reading

→
RICHMOND PULSE
is a community news and media outlet, committed to amplifying the voices of the city's under-served residents. Our reporting is led by young people, with the intent of serving the entire community. Through our work, we seek to create dialogue, and find solutions to, the health issues that plague the Richmond, California community.
---