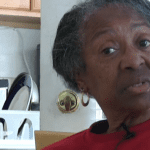 On
June 10, 2011
By
admin
Video, Karina Guadalupe, Malcolm Marshall
Continue Reading

→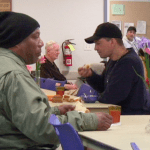 On
April 16, 2011
By
admin
News Report, Donny Lumpkins/Video, Ann Bassette, Donny Lumpkins
RICHMOND, Calif.—For Richmond's low-income families, for whom the threat of homelessness is an ever-present reality, a free meal or rent money between jobs can mean the difference between staying afloat and losing everything.
Greater Richmond Interfaith Program (GRIP), a nonprofit in the heart of the city [...]
Continue Reading

→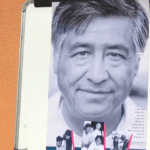 On
April 6, 2011
By
admin
Video, Min Lee
Motivated by the memory of Cesar Chavez and his contributions to the farmworkers' movement, residents of Richmond, California came together to revitalize the intersection of Florida Avenue and 12th Street. People living in Richmond suffer from a lack of access to fresh fruits and vegetables. This event combats the problem, by [...]
Continue Reading

→
On
March 18, 2011
By
admin
News Report, Tania Pulido
In a time of turmoil around the world, the sense of sisterhood is essential to the struggle faced by oppressed people.
When I grew up in Richmond, the idea of sisterhood was almost non-existent – something only shared within certain ethnic groups. Once, a girl come up to me and pulled [...]
Continue Reading

→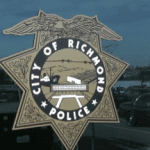 On
February 28, 2011
By
admin
Last October, Richmond adopted a daytime curfew for young people in an effort to decrease school truancy. But some residents say the policy will only end up hurting, not helping, the community.
Continue Reading

→
On
October 5, 2010
By
admin
News Report, Story by: Donny Lumpins // Photos by: Kerri Connolly // Audio by: Malcolm Marshall,
Oct 05, 2010
Editor's Note: In 2006, Travante James was tragically murdered in Richmond. While mourning the loss of her son, Kelly Smith began writing on Travante's MySpace page in hopes of reaching out to the person who [...]
Continue Reading

→
RICHMOND PULSE
is a community news and media outlet, committed to amplifying the voices of the city's under-served residents. Our reporting is led by young people, with the intent of serving the entire community. Through our work, we seek to create dialogue, and find solutions to, the health issues that plague the Richmond, California community.
---