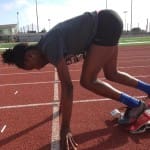 On
July 18, 2014
By
admin
Por Sukey Lewis
Kaylah Robinson salta rodando su cabeza de lado a lado. Sus profundos ojos cafés se centran en el horizonte más allá de las yardas de la pista y dos vallas en frente de ella. Los brazos de Kaylah cuelgan firmemente a sus costados, con los dedos extendidos. Todos los [...]
Continue Reading

→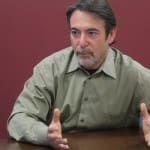 On
April 26, 2014
By
admin
Entrevista por Vernon Whitmore
Nota del Editor: El veterano editor de periódicos del Área de la Bahía y colaborador de Richmond Pulse, Vernon Whitmore recientemente se sentó con el supervisor del Condado de Contra Costa John Gioia para discutir los esfuerzos en marcha para evitar el cierre del centro médico Doctors (también conocido como el [...]
Continue Reading

→
On
April 6, 2014
By
admin
por Asani Shakur
Queridos Reyes y Reinas Jóvenes,
Ustedes no me conocen personalmente, pero me conocen a través de un personaje de película del barrio o mejor aún, a través de los ojos de su rapero favorito. De lo que hablan, yo he vivido.
Actualmente estoy escribiendo desde una celda de la prisión federal – [...]
Continue Reading

→
Por Malcolm Marshall
Nota del Editor: La cantante Dorothy Combs Morrison Henry, de 69 años, nació en Longview, Texas y creció en Richmond, CA, una ciudad que aún frecuenta. Morrison encontró la fama como la vocalista principal de la exitosa canción de 1968 "Oh Happy Day", por los Edwin Hawkins Singers. La canción se [...]
Continue Reading

→
On
January 2, 2014
By
admin
Por Luis Cubas
Ya conoces el refrán: "Eres lo que comes". El problema es que no siempre tenemos una opción. En muchas partes de Richmond, los alimentos orgánicos y frescos pueden ser muy difíciles de conseguir, pero la comida chatarra es abundante – una tienda de la esquina o en un restaurante de comida rápida [...]
Continue Reading

→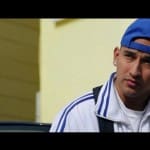 On
December 19, 2013
By
admin
Cuando Nora Vigil vio por primera vez las escenas de violencia doméstica y callejera en el nuevo filme local, Sin Padre, ella "pensó en la violencia que se produce en Richmond", a pesar de que la película está ambientada en el Distrito de la Misión en San Francisco.
Escrita y dirigida por el cineasta del [...]
Continue Reading

→
RICHMOND PULSE
is a community news and media outlet, committed to amplifying the voices of the city's under-served residents. Our reporting is led by young people, with the intent of serving the entire community. Through our work, we seek to create dialogue, and find solutions to, the health issues that plague the Richmond, California community.
---
Download the Richmond Pulse Newspaper (English and Spanish PDF)

Related Richmond, Ca News