Por Malcolm Marshall
Nota del Editor: La cantante Dorothy Combs Morrison Henry, de 69 años, nació en Longview, Texas y creció en Richmond, CA, una ciudad que aún frecuenta. Morrison encontró la fama como la vocalista principal de la exitosa canción de 1968 "Oh Happy Day", por los Edwin Hawkins Singers. La canción se [...]
Continue Reading

→
On
January 2, 2014
By
admin
Por Luis Cubas
Ya conoces el refrán: "Eres lo que comes". El problema es que no siempre tenemos una opción. En muchas partes de Richmond, los alimentos orgánicos y frescos pueden ser muy difíciles de conseguir, pero la comida chatarra es abundante – una tienda de la esquina o en un restaurante de comida rápida [...]
Continue Reading

→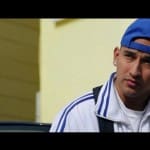 On
December 19, 2013
By
admin
Cuando Nora Vigil vio por primera vez las escenas de violencia doméstica y callejera en el nuevo filme local, Sin Padre, ella "pensó en la violencia que se produce en Richmond", a pesar de que la película está ambientada en el Distrito de la Misión en San Francisco.
Escrita y dirigida por el cineasta del [...]
Continue Reading

→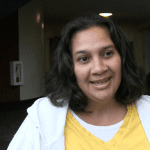 Reportaje, Anna Challet
Richmond seguirá adelante con sus planes para apoderarse de hipotecas sobrevaloradas usando el derecho de expropiación, haciendo más crucial un caso que probará si una ciudad puede enfrentar a Wall Street y rescatar a los propietarios en problemas por su propia cuenta.
"La Ciudad de Richmond y nuestros residentes se han visto [...]
Continue Reading

→
On
September 4, 2013
By
admin
Reportaje, Malcolm Marshall
La estudiante de último año en Richmond High School Maribel Navarro recuerda lo que se siente tener que ir a la sala de emergencia cada vez que tenía un ataque de asma, lo que solía ser seguido. "Cuando era pequeña, mi asma era muy fuerte. Iba al hospital en medio de la [...]
Continue Reading

→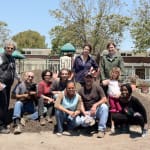 Por April Suwalsky
Un maestro afecta la eternidad; él nunca puede decir donde se detiene su influencia. –Henry Adams
Un nuevo patio escolar verde esta creciendo en Richmond. Localizado en las escuelas Richmond College Prep (RCPS en inglés) en el 1014 Florida Avenue, el Jardín de Aprendizaje del Abuelo Allen (Grandpa Allen Learning Garden) [...]
Continue Reading

→
RICHMOND PULSE
is a community news and media outlet, committed to amplifying the voices of the city's under-served residents. Our reporting is led by young people, with the intent of serving the entire community. Through our work, we seek to create dialogue, and find solutions to, the health issues that plague the Richmond, California community.
---