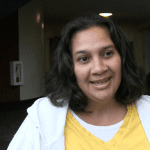 Reportaje, Anna Challet
Richmond seguirá adelante con sus planes para apoderarse de hipotecas sobrevaloradas usando el derecho de expropiación, haciendo más crucial un caso que probará si una ciudad puede enfrentar a Wall Street y rescatar a los propietarios en problemas por su propia cuenta.
"La Ciudad de Richmond y nuestros residentes se han visto [...]
Continue Reading

→
On
September 4, 2013
By
admin
Reportaje, Malcolm Marshall
La estudiante de último año en Richmond High School Maribel Navarro recuerda lo que se siente tener que ir a la sala de emergencia cada vez que tenía un ataque de asma, lo que solía ser seguido. "Cuando era pequeña, mi asma era muy fuerte. Iba al hospital en medio de la [...]
Continue Reading

→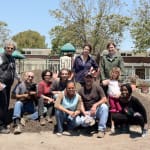 Por April Suwalsky
Un maestro afecta la eternidad; él nunca puede decir donde se detiene su influencia. –Henry Adams
Un nuevo patio escolar verde esta creciendo en Richmond. Localizado en las escuelas Richmond College Prep (RCPS en inglés) en el 1014 Florida Avenue, el Jardín de Aprendizaje del Abuelo Allen (Grandpa Allen Learning Garden) [...]
Continue Reading

→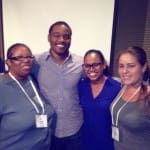 On
August 28, 2013
By
admin
Por Yaquelin Valencia
Mi nombre es Yaquelin Valencia. Tengo 21 años, soy una DREAMER indocumentada y recién beneficiaria de DACA (Acción Diferida para los Llegados en la Infancia). Nací en Aquila, Michoacán, México. Mi mamá me trajo a los Estados Unidos cuando yo tenía dos años, y crecí en Richmond, California. Crecí con un grupo [...]
Continue Reading

→
On
July 31, 2013
By
admin
Por Nicole Hudley
Nota del Editor: El pasado agosto una explosión e incendio en la refinaría Chevron en Richmond mando una columna vaporizada hacia el cielo y a las comunidades circundantes que se informó mando a 15.000 personas a salas de emergencias. El incendio y la fuga de tóxicos desencadenaron investigaciones estatales y federales que [...]
Continue Reading

→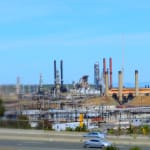 On
July 31, 2013
By
admin
Por Edgardo Cervano-Soto
Por más de 100 años, las historias de Richmond y Chevron han sido entrelazadas, a medida que a veces parecen como reflejos el uno del otro – hermanos rivales que comparten el mismo ADN pero no pueden dejar de pelear.
El pasado verano, la relación se volvió tensa, una vez más, debido [...]
Continue Reading

→
RICHMOND PULSE
is a community news and media outlet, committed to amplifying the voices of the city's under-served residents. Our reporting is led by young people, with the intent of serving the entire community. Through our work, we seek to create dialogue, and find solutions to, the health issues that plague the Richmond, California community.
---
Download the Richmond Pulse Newspaper (English and Spanish PDF)

Related Richmond, Ca News