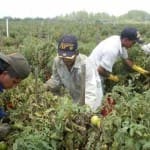 On
April 14, 2013
By
admin
News Report • Viji Sundaram
SAN FRANCISCO – Alrededor de un 75 por ciento de los trabajadores agrícolas contratados en los Estados Unidos carecen de seguro de salud, la proporción más alta de cualquier categoría ocupacional principal.
Más del 90 por ciento de ellos son nacidos en el extranjero (la mayor parte de México), jóvenes, [...]
Continue Reading

→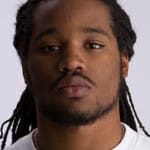 On
February 17, 2013
By
admin
Entrevista • Lani Conway, New America Media
Nota del Editor: En el Festival de Cine de Sundance, el cineasta Ryan Coogler de 26-años de edad, ganó el Gran Premio del Jurado y el Premio del Público con "Fruitvale", un drama inspirado en la muerte de la vida real de Oscar Grant por la policía de [...]
Continue Reading

→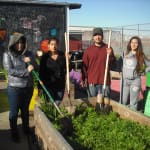 On
February 17, 2013
By
admin
Reportaje, Tania Pulido
Richmond High es una de las únicas escuelas en la ciudad que ofrece un programa para madres adolescentes (Adolescent Parenting Program, APP por sus siglas en inglés). Cada año un nuevo grupo de madres jóvenes están en el programa que dura un año escolar. Cuando yo estaba en la preparatoria, una amiga [...]
Continue Reading

→
Ahora es el Momento: Los Medios de Comunicación Étnicos Piden Una Reforma Migratoria en el 2013
Nota Editorial: Este editorial fue producido en colaboración con New America Media (http://www.newamericamedia.org), una asociación nacional de medios étnicos, y fue publicado por medios étnicos a través del país para llamar atención a la urgencia de una reforma migratoria. [...]
Continue Reading

→
On
December 1, 2012
By
admin
Reportaje, Malcolm Marshall
Era una noche de lunes en noviembre en la oficina de la Organización Interreligiosa Apoyando la Comunidad de Contra costa (CCISCO por sus siglas en inglés) en Richmond, y los miembros de Lideres Comunitarios Organizando a Dreamers Indocumentados (CLOUD por sus siglas en inglés), se unieron para ayudar a las personas interesadas [...]
Continue Reading

→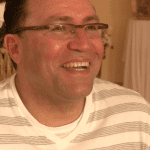 On
October 25, 2012
By
admin

Entrevista por Iraida Santillan


Nota del Redactor: En Richmond, pocas cosas han estado presentes tanto tiempo como la Iglesia Católica San Marcos, que celebra su centenario en la ciudad este año. Para conocer más sobre este sostén de la comunidad, la reportera de Richmond Pulse se sentó con el pastor actual, el Padre Ramiro Flores, [...]
Continue Reading

→
RICHMOND PULSE
is a community news and media outlet, committed to amplifying the voices of the city's under-served residents. Our reporting is led by young people, with the intent of serving the entire community. Through our work, we seek to create dialogue, and find solutions to, the health issues that plague the Richmond, California community.
---