On
October 16, 2013
By
admin
Video, Malcolm Marshall
Ed. Note: On Tuesday Richmond Mayor Gayle McLaughlin led a crowd of protestors in denouncing Chevron Corp., which was recently fined $18 billion by a court in Ecuador. The energy giant is now seeking to block plaintiffs in that case from using U.S. courts to enforce the order. In September McLaughlin visited [...]
Continue Reading

→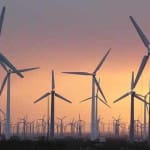 On
October 5, 2013
By
admin
News Feature, Laura Flynn • New America Media/KALW
Editor's Note: In 2002 the California legislature passed AB 117 allowing cities and counties to become electric service providers to residents in their jurisdiction. Known as Community Choice Aggregation, or CCA, today more municipalities such as San Francisco and Sonoma counties are exploring this option as [...]
Continue Reading

→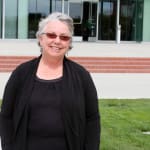 On
October 1, 2013
By
admin
Interview, RP Editors
RP: What do homeowners facing foreclosure in Richmond need to know right now about the city's plan to invoke eminent domain?
Mayor Gayle McLaughlin: We call it the Cares Program or the Local Sensible Reduction Program because, first and foremost, we would like to continue to call on the banks to work [...]
Continue Reading

→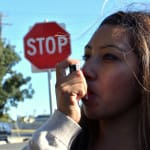 On
September 1, 2013
By
admin
News Report, Malcolm Marshall
Richmond High School senior Maribel Navarro remembers what it felt like to have to go to the emergency room every time she had an asthma attack, which was often. "When I was little, I'd get my asthma really bad. I would go to the hospital in the middle of the night. [...]
Continue Reading

→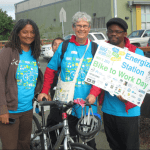 Photo Essay • Richmond Health and Environment
On Thursday, May 9th, nearly 400 Richmond riders joined the entire East Bay for the 19th annual Bike To Work Day. The City of Richmond partnered with the East Bay Bicycle Coalition, 511 Contra Costa, Building Blocks for Kids Collaborative, SunPower, the Richmond Bicycle Pedestrian Advisory Committee, Rich [...]
Continue Reading

→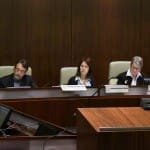 On
April 9, 2013
By
admin
RP Editors
On April 5 a public meeting called by State Senators Loni Hancock and Mark DeSaulnier took place at the Richmond Memorial Civic Center to review what caused the Chevron fire and explosion last August. Federal investigators who attended the review determined that neglect by Chevron led directly to the catastrophe. Investigators [...]
Continue Reading

→
RICHMOND PULSE
is a community news and media outlet, committed to amplifying the voices of the city's under-served residents. Our reporting is led by young people, with the intent of serving the entire community. Through our work, we seek to create dialogue, and find solutions to, the health issues that plague the Richmond, California community.
---