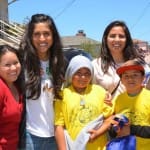 On
October 5, 2014
By
admin
By Zaira Sierra
For over four years, I've worked with Richmond families. I've volunteered with Contra Costa Interfaith Supporting Community Organization assisting undocumented youth with their Deferred Action for Childhood Arrivals (DACA) applications and Building Blocks for Kids where I was part of the Community Engagement and Advocacy Team. Recently, I joined the Youth […]
Continue Reading

→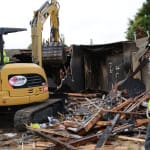 On
September 19, 2014
By
admin
Photo Essay, David Meza
David Batiste says he loves the job he describes as "a little dangerous" and "never the same routine."
Baptiste is an equipment operator with Richmond's Code Enforcement Abatement crew.
On this day, he is helping demolish a burned down house at 24th and Maricopa Ave. He said this home has […]
Continue Reading

→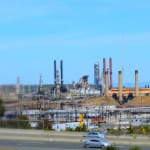 On
July 31, 2014
By
admin
News Report, Malcolm Marshall
Chevron's century-old Richmond refinery moved a step closer to a $1 billion upgrade following approval from the city's councilmembers Tuesday night.
In a contentious meeting that lasted late into the night, the Richmond City Council approved the controversial upgrade to the refinery, with a 5-0-2 vote by the Council—Mayor Gayle […]
Continue Reading

→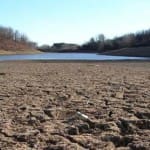 On
July 24, 2014
By
admin
News Report, Ngoc Nguyen | New America Media
SAN FRANCISCO — Californians rank the drought as their number one environmental concern, according to a new statewide survey. The poll by the Public Policy Institute of California (PPIC) found three out of four residents favor mandatory curbs on water use.
"They want the local district […]
Continue Reading

→
On
June 11, 2014
By
admin
News Report, Edgardo Cervano-Soto | New America Media
Goreatha Johnson, points towards Breuner Marsh across the train tracks in Parchester Village, a neighborhood of roughly 400 homes in North Richmond. It's past 4 p.m. on a weekday and Johnson is knocking on her neighbors' doors and passing out flyers to an event at the Parchester […]
Continue Reading

→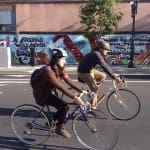 By Nancy DeVille
Scores of cyclists took to Richmond streets Wednesday in a silent ride to draw attention to bike safety issues on the local roads.
About 50 cyclists participated in the Ride of Silence, a global event to remind motorists to safely share the road with cyclists. The event, sponsored locally by Richmond […]
Continue Reading

→
RICHMOND PULSE
is a community news and media outlet, committed to amplifying the voices of the city's under-served residents. Our reporting is led by young people, with the intent of serving the entire community. Through our work, we seek to create dialogue, and find solutions to, the health issues that plague the Richmond, California community.
---