On
January 20, 2015
By
admin
Photo Essay, Luis Cubas
Richmond is a city plagued with blight. While some areas are revitalized, too many lots are left empty throughout neighborhoods—standing out like gaps in a crooked smile.
While out on a walk down California Avenue, in the North and East neighborhood near Richmond High School, I passed three large lots in […]
Continue Reading

→

On
December 8, 2014
By
admin
Nancy Deville, Richmond Pulse
A new weekly curbside service is helping Richmond businesses be a bit greener without the hassle.
Richmond Sanitary has launched a commercial food scrap collection program to pick up scraps from businesses in Richmond, San Pablo, El Sobrante, Pinole, Hercules and unincorporated West Contra Costa County. Under the program, businesses collect […]
Continue Reading

→
On
December 7, 2014
By
admin
News Report, Jenny Manrique,  New America Media Posted: Dec 06, 2014
SAN FRANCISCO – As government officials and climate experts from around the world meet this week in Lima, Peru for a U.N. climate conference, tens of thousands worldwide have already been displaced by the effects of climate change.
Some have remained […]
Continue Reading

→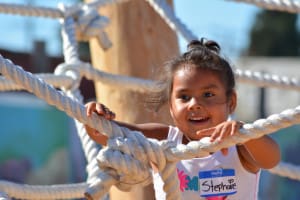 On
November 30, 2014
By
admin
Story, Malcolm Marshall | Photos, David Meza
It was a warm fall day, with temperatures near 70 degrees, when Iron Triangle residents and community members gathered to celebrate the grand opening of Harbour 8, Richmond's newest park, designed and built by local residents.
"It takes a village to build a park," said Toody Maher, executive […]
Continue Reading

→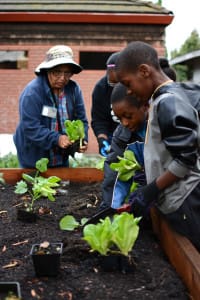 On
November 25, 2014
By
admin
Story , Tania Pulido | Photos, David Meza
It was a cold, cloudy day and I was standing outside of the Multicultural Senior Center in Richmond waiting for volunteers and staff to arrive for this year's "Beautification Project" ahead of the 5th Annual North Richmond Green Festival.
As I waited a burst of rain came […]
Continue Reading

→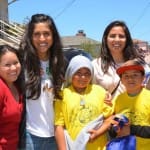 On
October 5, 2014
By
admin
By Zaira Sierra
For over four years, I've worked with Richmond families. I've volunteered with Contra Costa Interfaith Supporting Community Organization assisting undocumented youth with their Deferred Action for Childhood Arrivals (DACA) applications and Building Blocks for Kids where I was part of the Community Engagement and Advocacy Team. Recently, I joined the Youth […]
Continue Reading

→
RICHMOND PULSE
is a community news and media outlet, committed to amplifying the voices of the city's under-served residents. Our reporting is led by young people, with the intent of serving the entire community. Through our work, we seek to create dialogue, and find solutions to, the health issues that plague the Richmond, California community.
---
Download the Richmond Pulse Newspaper (English and Spanish PDF)

Related Richmond, Ca News