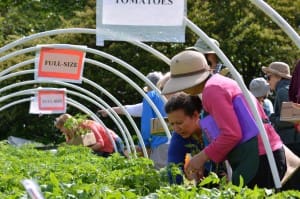 On
April 21, 2015
By
admin
Photo Essay • David Meza
Did you know that Russia has its own special tomato? How about Japan? Kentucky?
If you attended the Great Tomato Plant Sale, "Heirlooms Of The World," at the AdamsCrest Urban Farm in East Richmond Heights Apr. 11, you would have seen all of them and more. University of California […]
Continue Reading

→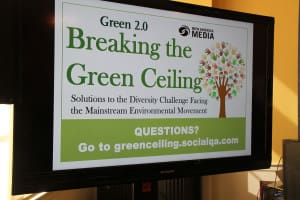 On
March 15, 2015
By
admin
By Chanelle Ignant
A national campaign to make environmental groups more racially diverse is asking Bay Area non-profits to share their diversity data with the public.
It's the first step in addressing a problem that's been going on for decades: People of color are disproportionately affected by environmental problems like pollution, yet environmental organizations continue […]
Continue Reading

→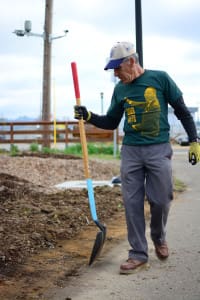 On
February 6, 2015
By
admin
Photo Essay, David Meza
Nearly twenty organizations working under the umbrella group "Friends of the Richmond Greenway," and hundreds of participants came together on January 19 for the 8th annual Martin Luther King Jr. National Day of Service on the Richmond Greenway—a special tradition in Richmond.
The day of service started with big smiles and […]
Continue Reading

→
On
January 20, 2015
By
admin
Photo Essay, Luis Cubas
Richmond is a city plagued with blight. While some areas are revitalized, too many lots are left empty throughout neighborhoods—standing out like gaps in a crooked smile.
While out on a walk down California Avenue, in the North and East neighborhood near Richmond High School, I passed three large lots in […]
Continue Reading

→

On
December 8, 2014
By
admin
Nancy Deville, Richmond Pulse
A new weekly curbside service is helping Richmond businesses be a bit greener without the hassle.
Richmond Sanitary has launched a commercial food scrap collection program to pick up scraps from businesses in Richmond, San Pablo, El Sobrante, Pinole, Hercules and unincorporated West Contra Costa County. Under the program, businesses collect […]
Continue Reading

→
On
December 7, 2014
By
admin
News Report, Jenny Manrique,  New America Media Posted: Dec 06, 2014
SAN FRANCISCO – As government officials and climate experts from around the world meet this week in Lima, Peru for a U.N. climate conference, tens of thousands worldwide have already been displaced by the effects of climate change.
Some have remained […]
Continue Reading

→
RICHMOND PULSE
is a community news and media outlet, committed to amplifying the voices of the city's under-served residents. Our reporting is led by young people, with the intent of serving the entire community. Through our work, we seek to create dialogue, and find solutions to, the health issues that plague the Richmond, California community.
---