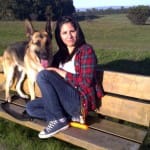 On
March 19, 2014
By
admin
Photo Essay • Zaira Sierra
One place in Richmond that I appreciate is Point Pinole Regional Shoreline. It has been a great place for me to relax, be inspired, and stay healthy. I started visiting the park when I moved back to Richmond in 2009. At first it was just a place where I could [...]
Continue Reading

→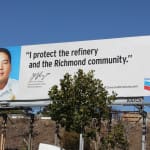 On
March 4, 2014
By
admin
Editor's Note: Late last year, Chevron began unveiling a series of billboard advertisements in Richmond.  Broadly interpreted, the ads convey a theme of city pride and feature images of workers as well as city landmarks like the Rosie the Riveter museum and local parks.  Initial reactions from residents have been mixed, with some people saying [...]
Continue Reading

→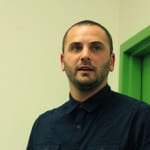 On
February 25, 2014
By
admin
News Feature, Edgardo Cervano-Soto
Early in February, the State Department opened a public comment period on the controversial Keystone XL Pipeline, part of a pipeline that would carry unrefined petroleum from Canada to the Gulf of Mexico. President Obama has yet to approve Keystone XL, which has sparked protests across the country. Richmond is far [...]
Continue Reading

→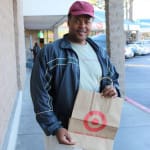 On
January 21, 2014
By
admin
by Chanelle Ignant
Two weeks after its January 1 implementation, Richmond's Single-Use Bag Ordinance is earning mixed reactions from residents. Chief among the responses are grievances about the 5-cent fee for paper bags.
Kelvin Payne has lived in Richmond for 8 years. He says it's unfair to charge a customer after they have already spent [...]
Continue Reading

→
On
October 16, 2013
By
admin
Video, Malcolm Marshall
Ed. Note: On Tuesday Richmond Mayor Gayle McLaughlin led a crowd of protestors in denouncing Chevron Corp., which was recently fined $18 billion by a court in Ecuador. The energy giant is now seeking to block plaintiffs in that case from using U.S. courts to enforce the order. In September McLaughlin visited [...]
Continue Reading

→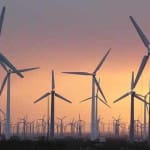 On
October 5, 2013
By
admin
News Feature, Laura Flynn • New America Media/KALW
Editor's Note: In 2002 the California legislature passed AB 117 allowing cities and counties to become electric service providers to residents in their jurisdiction. Known as Community Choice Aggregation, or CCA, today more municipalities such as San Francisco and Sonoma counties are exploring this option as [...]
Continue Reading

→
RICHMOND PULSE
is a community news and media outlet, committed to amplifying the voices of the city's under-served residents. Our reporting is led by young people, with the intent of serving the entire community. Through our work, we seek to create dialogue, and find solutions to, the health issues that plague the Richmond, California community.
---
Download the Richmond Pulse Newspaper (English and Spanish PDF)

Related Richmond, Ca News