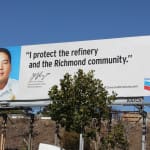 On
March 4, 2014
By
admin
Editor's Note: Late last year, Chevron began unveiling a series of billboard advertisements in Richmond.  Broadly interpreted, the ads convey a theme of city pride and feature images of workers as well as city landmarks like the Rosie the Riveter museum and local parks.  Initial reactions from residents have been mixed, with some people saying [...]
Continue Reading

→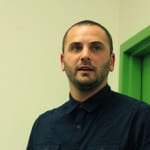 On
February 25, 2014
By
admin
News Feature, Edgardo Cervano-Soto
Early in February, the State Department opened a public comment period on the controversial Keystone XL Pipeline, part of a pipeline that would carry unrefined petroleum from Canada to the Gulf of Mexico. President Obama has yet to approve Keystone XL, which has sparked protests across the country. Richmond is far [...]
Continue Reading

→
On
February 20, 2014
By
admin
Press Release • February 20, 2014
Richmond, CA. Earlier this week, the news media reflected some serious issues in regard to public housing of the Richmond Housing Authority. I would like to thank the news media for bringing this important matter to the City Council's attention. We are fortunate to have a free and investigative [...]
Continue Reading

→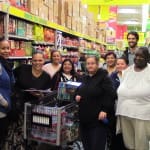 On
February 18, 2014
By
admin
News Feature, Malcolm Marshall
Can you form a new habit in 30 days? That's what some community members are trying to do this February, and the new habit they want to implement is quite simple: drink water and nothing else, for an entire month.
Now in its second year, the "Be Smarter, Drink Water Campaign" [...]
Continue Reading

→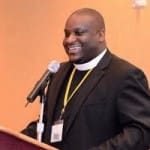 On
January 24, 2014
By
admin
Interview • Dr. Joseph Marshall, Street Soldiers Radio
EDITOR'S NOTE: The following conversation took place on Street Soldiers Radio between Dr. Joseph Marshall, co-founder and executive director of the San Francisco-based violence prevention program Alive & Free, and Reverend Michael McBride of The Way Christian Center in West Berkeley. Reverend McBride is the director of [...]
Continue Reading

→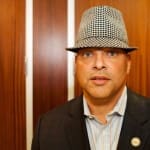 On
January 6, 2014
By
admin
OP-ED • DeVone Boggan
Richmond, CA has experienced another consecutive year of historic declines in violence. The City marked its lowest homicide rate in 33 years in 2013.
While we should celebrate this milestone with great exuberance, the media coverage about this success has been shortsighted. The police officers in Richmond certainly deserve recognition, but [...]
Continue Reading

→
RICHMOND PULSE
is a community news and media outlet, committed to amplifying the voices of the city's under-served residents. Our reporting is led by young people, with the intent of serving the entire community. Through our work, we seek to create dialogue, and find solutions to, the health issues that plague the Richmond, California community.
---