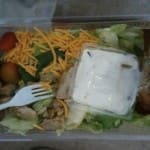 On
October 24, 2014
By
admin
Commentary by Sean Shavers
When I was in high school in Oakland, I never really questioned the cafeteria menu, I just knew that I wasn't eating it because it didn't look appealing and I had other options. For years school lunch was considered nasty and inedible by me and my peers. Many of us would [...]
Continue Reading

→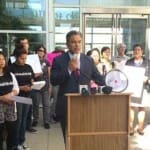 On
October 12, 2014
By
admin
New America Media, News Report, Anna Challet and Viji Sundaram
A majority of California voters support the idea of expanding health coverage to include all low-income people in the state, regardless of their immigration status, according to a new poll.
The poll, commissioned by private health foundation The California Endowment, [...]
Continue Reading

→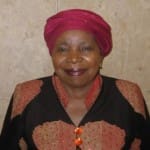 On
October 12, 2014
By
admin
New America Media, Question & Answer, George White
Ed. Note: As chair of the African Union Commission, Dr. Nkosazana Dlamini Zuma directs the staff and the work of the African Union (AU), the alliance of nations on the continent. In that role, Dr. Zuma – a physician – [...]
Continue Reading

→
On
August 22, 2014
By
admin
News Report, Sonya Mann/RP Editors
Tamajiea Videau is 16 years old, just halfway through high school, and already she can picture her future career.
"I always loved going to the doctor's office," Videau said. "Even if I had to get a shot. I didn't enjoy that part, but I loved going," she added, with [...]
Continue Reading

→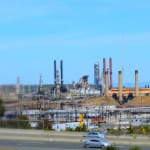 On
July 31, 2014
By
admin
News Report, Malcolm Marshall
Chevron's century-old Richmond refinery moved a step closer to a $1 billion upgrade following approval from the city's councilmembers Tuesday night.
In a contentious meeting that lasted late into the night, the Richmond City Council approved the controversial upgrade to the refinery, with a 5-0-2 vote by the Council—Mayor Gayle [...]
Continue Reading

→
On
July 26, 2014
By
admin
News Report, Marco Villalobos
When Amber Cavarlez was 16 years old, her mother was diagnosed with cancer. As the oldest child, she cared for both her mother and her younger brother. During the time that her mother was sick, and even after her mother's passing, the family didn't discuss what was happening, and Cavarlez kept [...]
Continue Reading

→
RICHMOND PULSE
is a community news and media outlet, committed to amplifying the voices of the city's under-served residents. Our reporting is led by young people, with the intent of serving the entire community. Through our work, we seek to create dialogue, and find solutions to, the health issues that plague the Richmond, California community.
---
Download the Richmond Pulse Newspaper (English and Spanish PDF)

Related Richmond, Ca News