On
July 26, 2014
By
admin
News Report, Marco Villalobos
When Amber Cavarlez was 16 years old, her mother was diagnosed with cancer. As the oldest child, she cared for both her mother and her younger brother. During the time that her mother was sick, and even after her mother's passing, the family didn't discuss what was happening, and Cavarlez kept [...]
Continue Reading

→
On
July 17, 2014
By
admin
News Report, RP Editors | Photos, David Meza
The fight to save Doctors Medical Center from closing continued this week with a rally organized by nurses and other staff at the hospital.
The "Save Doctors Medical Center" rally was held Monday at Richmond Civic Center Plaza. About two-dozen people came out for the rally [...]
Continue Reading

→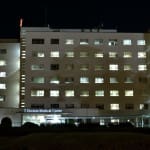 On
July 14, 2014
By
admin
Commentary, Melvin Willis
Back in March 2014 while I was visiting my mom at her home she suddenly lost her breath, and couldn't catch it. Her breathing was so labored she could barely talk. An ambulance came and took her to the nearest public hospital, just 5 minutes from her house—Doctors Medical Center.
The team [...]
Continue Reading

→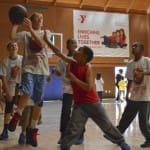 On
June 24, 2014
By
admin
Photo Essay, Jennifer Baires
Bending slightly at the knees, Keyahlah Bean lifts a basketball over head and leans back before releasing the ball into an arc that ends with a trip around the rim of the basket, before falling through the net with a swish. "Yes!" the ecstatic eight-year-old yells, jumping up, hands raised above [...]
Continue Reading

→
On
June 20, 2014
By
admin
By Tania Pulido
The Chevron refinery explosion that sent black clouds over Richmond in 2012 also touched off a local, and regional movement, calling for transparency and community safety considerations from the oil giant. Two years later, Chevron has launched a "Modernization Project" proposing new development at its Richmond refinery.
It's a big project, and [...]
Continue Reading

→
On
June 11, 2014
By
admin
News Report, Edgardo Cervano-Soto | New America Media
Goreatha Johnson, points towards Breuner Marsh across the train tracks in Parchester Village, a neighborhood of roughly 400 homes in North Richmond. It's past 4 p.m. on a weekday and Johnson is knocking on her neighbors' doors and passing out flyers to an event at the Parchester [...]
Continue Reading

→
RICHMOND PULSE
is a community news and media outlet, committed to amplifying the voices of the city's under-served residents. Our reporting is led by young people, with the intent of serving the entire community. Through our work, we seek to create dialogue, and find solutions to, the health issues that plague the Richmond, California community.
---
Download the Richmond Pulse Newspaper (English and Spanish PDF)

Related Richmond, Ca News