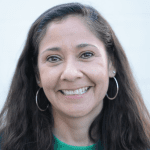 On
March 31, 2014
By
admin
Interview by David Meza
Editor's note: Roxanne Carrillo Garza is the Hub Manager for Healthy Richmond, a 10-year initiative of The California Endowment that seeks to improve the health outcomes of Richmond residents. She spoke to Richmond Pulse reporter David Meza, at a recent health care enrollment event.
David Meza: Can you summarize what Healthy [...]
Continue Reading

→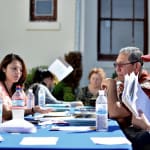 On
March 30, 2014
By
admin
By Katherine Rife
When mass let out at St. Cornelius Parish on a sunny Sunday earlier this month, groups of parishioners headed straight for the adjacent church building with a mission – to get health coverage. With the March 31 deadline for enrolling in Covered California (the state's new health insurance exchange) approaching, organizations have [...]
Continue Reading

→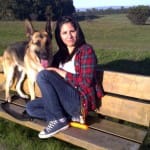 On
March 19, 2014
By
admin
Photo Essay • Zaira Sierra
One place in Richmond that I appreciate is Point Pinole Regional Shoreline. It has been a great place for me to relax, be inspired, and stay healthy. I started visiting the park when I moved back to Richmond in 2009. At first it was just a place where I could [...]
Continue Reading

→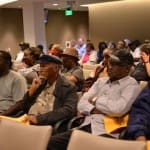 On
March 13, 2014
By
admin
Interviews • Edgardo Cervano-Soto | Photos • David Meza
Editor's Note: The Richmond City Council convened a special meeting on March 12 to review the results of an independent investigation of  highly publicized accusations of neglect by the Richmond Housing Authority at the city's public housing complexes. At the meeting, lead inspector Michael Petragallo of [...]
Continue Reading

→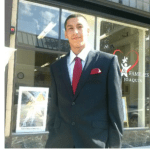 On
March 11, 2014
By
admin
Ed. Note: With emotional trauma afflicting an estimated 75 percent of children in the U.S. juvenile justice system, the Sierra Health Foundation recently launched the Positive Youth Justice Initiative (PYJI), a grant initiative that aims to encourage a "trauma-informed" approach to working with youth in custody. The initiative will direct grant dollars towards establishing key [...]
Continue Reading

→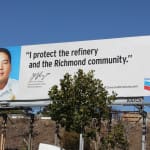 On
March 4, 2014
By
admin
Editor's Note: Late last year, Chevron began unveiling a series of billboard advertisements in Richmond.  Broadly interpreted, the ads convey a theme of city pride and feature images of workers as well as city landmarks like the Rosie the Riveter museum and local parks.  Initial reactions from residents have been mixed, with some people saying [...]
Continue Reading

→
RICHMOND PULSE
is a community news and media outlet, committed to amplifying the voices of the city's under-served residents. Our reporting is led by young people, with the intent of serving the entire community. Through our work, we seek to create dialogue, and find solutions to, the health issues that plague the Richmond, California community.
---
Download the Richmond Pulse Newspaper (English and Spanish PDF)

Related Richmond, Ca News