On
August 22, 2014
By
admin
News Report, Sonya Mann/RP Editors
Tamajiea Videau is 16 years old, just halfway through high school, and already she can picture her future career.
"I always loved going to the doctor's office," Videau said. "Even if I had to get a shot. I didn't enjoy that part, but I loved going," she added, with [...]
Continue Reading

→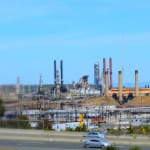 On
July 31, 2014
By
admin
News Report, Malcolm Marshall
Chevron's century-old Richmond refinery moved a step closer to a $1 billion upgrade following approval from the city's councilmembers Tuesday night.
In a contentious meeting that lasted late into the night, the Richmond City Council approved the controversial upgrade to the refinery, with a 5-0-2 vote by the Council—Mayor Gayle [...]
Continue Reading

→
On
July 26, 2014
By
admin
News Report, Marco Villalobos
When Amber Cavarlez was 16 years old, her mother was diagnosed with cancer. As the oldest child, she cared for both her mother and her younger brother. During the time that her mother was sick, and even after her mother's passing, the family didn't discuss what was happening, and Cavarlez kept [...]
Continue Reading

→
On
July 17, 2014
By
admin
News Report, RP Editors | Photos, David Meza
The fight to save Doctors Medical Center from closing continued this week with a rally organized by nurses and other staff at the hospital.
The "Save Doctors Medical Center" rally was held Monday at Richmond Civic Center Plaza. About two-dozen people came out for the rally [...]
Continue Reading

→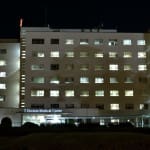 On
July 14, 2014
By
admin
Commentary, Melvin Willis
Back in March 2014 while I was visiting my mom at her home she suddenly lost her breath, and couldn't catch it. Her breathing was so labored she could barely talk. An ambulance came and took her to the nearest public hospital, just 5 minutes from her house—Doctors Medical Center.
The team [...]
Continue Reading

→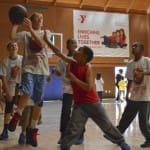 On
June 24, 2014
By
admin
Photo Essay, Jennifer Baires
Bending slightly at the knees, Keyahlah Bean lifts a basketball over head and leans back before releasing the ball into an arc that ends with a trip around the rim of the basket, before falling through the net with a swish. "Yes!" the ecstatic eight-year-old yells, jumping up, hands raised above [...]
Continue Reading

→
RICHMOND PULSE
is a community news and media outlet, committed to amplifying the voices of the city's under-served residents. Our reporting is led by young people, with the intent of serving the entire community. Through our work, we seek to create dialogue, and find solutions to, the health issues that plague the Richmond, California community.
---