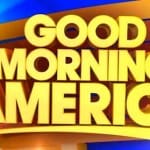 On
December 23, 2013
By
admin
News Report, Viji Sundaram, New America Media
The ABC news show Good Morning America has dropped use of the term "illegal" when describing immigrants in the country who have no documents to establish their legal residency. Earlier this week, anchors for the popular morning program opted instead for "undocumented Americans."
Immigrant rights groups across [...]
Continue Reading

→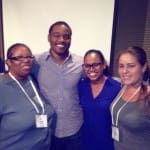 On
August 29, 2013
By
admin
By Yaquelin Valencia
My name is Yaquelin Valencia. I am 21-years-old, an undocumented Dreamer and a recent recipient of DACA (Deferred Action for Childhood Arrivals). I was born in Aquila, Michoacán, Mexico. My mother brought me to the U.S. at the age of two, and I was raised in Richmond, California. I grew up with [...]
Continue Reading

→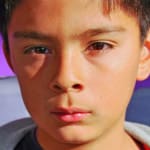 On
April 29, 2013
By
admin
Ed Note: On January 10, 2013 nine-year-old Rodrigo Guzman was detained along with his family by Immigration and Customs Enformcement (ICE) along the Texas-Mexico border. After determing their visas had expired, the family was sent back to Mexico and told they must wait five years before reapplying for a visa. Social Justice activist Mable Yee [...]
Continue Reading

→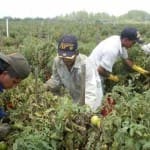 On
April 14, 2013
By
admin
News Report • Viji Sundaram
SAN FRANCISCO – Alrededor de un 75 por ciento de los trabajadores agrícolas contratados en los Estados Unidos carecen de seguro de salud, la proporción más alta de cualquier categoría ocupacional principal.
Más del 90 por ciento de ellos son nacidos en el extranjero (la mayor parte de México), jóvenes, [...]
Continue Reading

→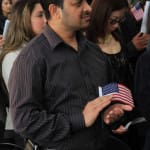 On
March 8, 2013
By
admin
Photo Essay • Edgardo Cervano-Soto
At Richmond's Craneway Pavillion on March 5th, 75 immigrants from countries as varied as Yemen, Mexico and Japan, eagerly awaited their official certification as U.S. citizens. Carolyn Muzyka, the Western Regional Director of U.S. Citizenship and Immigration Services, announced each candidate to the public before leading them all in the [...]
Continue Reading

→
On
November 30, 2012
By
admin
News Feature, Malcolm Marshall
It's a Monday evening in November at the CCISCO office in Richmond, and members of CLOUD, or Community Leaders Organizing Undocumented Dreamers, have come together to assist those interested in submitting a Deferred Action for Childhood Arrivals (DACA) application.
The landmark DACA program, announced by President Obama last summer, allows undocumented [...]
Continue Reading

→
RICHMOND PULSE
is a community news and media outlet, committed to amplifying the voices of the city's under-served residents. Our reporting is led by young people, with the intent of serving the entire community. Through our work, we seek to create dialogue, and find solutions to, the health issues that plague the Richmond, California community.
---