On
December 7, 2014
By
admin
News Report, Jenny Manrique,  New America Media Posted: Dec 06, 2014
SAN FRANCISCO – As government officials and climate experts from around the world meet this week in Lima, Peru for a U.N. climate conference, tens of thousands worldwide have already been displaced by the effects of climate change.
Some have remained […]
Continue Reading

→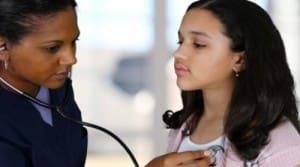 On
December 3, 2014
By
admin
By Nancy DeVille
As open enrollment continues for benefits under the Affordable Care Act, Richmond health advocates are making an extra push to help residents learn what their options are.
Through February, Californians who currently don't have access to health plans through an employer or private insurer can obtain coverage through Covered California, the […]
Continue Reading

→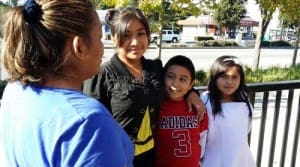 On
December 1, 2014
By
admin
News Report, Viji Sundaram, New America Media 
SAN PABLO, Calif. – Without treatment to replace her failing kidneys, Olga knows she will die.
The 37-year-old single mother is desperate to get a transplant so she can get well enough to nurture and provide for her three children again – something she […]
Continue Reading

→
On
October 20, 2014
By
admin
News Report, Nancy DeVille
Richmond is the latest Bay Area city to offer a municipal identification card with the goal of allowing residents to open bank accounts and gain access to other services.
The Richmond City ID Prepaid MasterCard program provides qualifying residents with an official form of identification that includes an optional prepaid […]
Continue Reading

→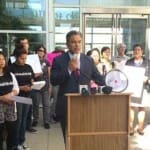 On
October 12, 2014
By
admin
New America Media, News Report, Anna Challet and Viji Sundaram
A majority of California voters support the idea of expanding health coverage to include all low-income people in the state, regardless of their immigration status, according to a new poll.
The poll, commissioned by private health foundation The California Endowment, […]
Continue Reading

→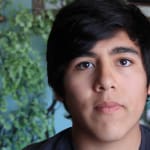 On
October 6, 2014
By
admin
Story and Video • Edgardo Cervano-Soto
Manuel Martinez thought his future would follow the life of his father. When he was 17, he thought he'd work in construction after high school. Despite living in Richmond since the age of one, Martinez didn't think he had many options because of his undocumented status.
Farther north, […]
Continue Reading

→
RICHMOND PULSE
is a community news and media outlet, committed to amplifying the voices of the city's under-served residents. Our reporting is led by young people, with the intent of serving the entire community. Through our work, we seek to create dialogue, and find solutions to, the health issues that plague the Richmond, California community.
---