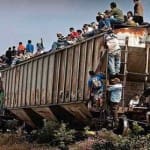 On
July 11, 2014
By
admin
Commentary, Luis Cubas
RICHMOND, Calif. – From the moment I woke up, I realized there was something unusual about the morning. The sun wasn't out, the birds weren't singing, and instead of the school bus my dad would be taking me to school. 
I soon realized why that bus hadn't come: walking to school my […]
Continue Reading

→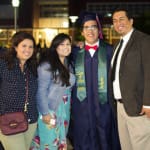 On
July 10, 2014
By
admin
By Manuel Martinez
I've called Richmond home since as far back as I can remember, but it was just two years ago that I finally felt like this place accepted me—and it was thanks to a little blue card, my social security number.
From the moment I got my "documents," my outlook on life […]
Continue Reading

→
News Report + Photos, Marco Villalobos
Beneath a mural depicting salvation outside St. Mark's Church, Ruben Pedroza stood trying to figure out his family's health insurance. Inside the church hall, a meeting was underway to educate residents as to what health coverage they might qualify for due to the Affordable Care Act.
Although nearly 3.5 […]
Continue Reading

→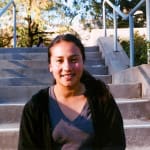 by Edgardo Cervano-Soto
Teresa Jimenez, 22, found a surprising way to deal with the stress of high school.
"Honestly, I wasn't doing so [well]," Teresa explains. "I was cutting a lot of school. There was a lot of pressure to be a certain way and I didn't feel I could socially relate to that. I […]
Continue Reading

→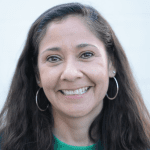 On
March 31, 2014
By
admin
Interview by David Meza
Editor's note: Roxanne Carrillo Garza is the Hub Manager for Healthy Richmond, a 10-year initiative of The California Endowment that seeks to improve the health outcomes of Richmond residents. She spoke to Richmond Pulse reporter David Meza, at a recent health care enrollment event.
David Meza: Can you summarize what Healthy […]
Continue Reading

→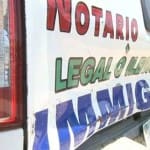 On
March 19, 2014
By
admin
News Report • Maria Mejia | New America Media,
REDWOOD CITY–Cecilia, an undocumented Mexican immigrant, never anticipated that her life in the United States would turn into a real-world telenovela, the popular Spanish language dramas.
A few years ago she married a U.S. citizen who soon started to mistreat her. He later filed […]
Continue Reading

→
RICHMOND PULSE
is a community news and media outlet, committed to amplifying the voices of the city's under-served residents. Our reporting is led by young people, with the intent of serving the entire community. Through our work, we seek to create dialogue, and find solutions to, the health issues that plague the Richmond, California community.
---
Download the Richmond Pulse Newspaper (English and Spanish PDF)

Popular Posts

Related Richmond, Ca News