On
September 15, 2014
By
admin
Story by Jennifer Herrera
It was July 22, 2014 and Valeska Castañeda was heading out, on foot, with a group of mothers and children for a long journey across California. The plan was to walk over 350 miles from Merced to the U.S. Border near San Diego as a sign of solidarity with people […]
Continue Reading

→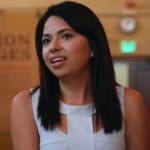 On
September 12, 2014
By
admin
News Report, Elena Shore | New America Media,
One year after becoming U.S. citizens, many new Americans say citizenship has changed their lives for the better – from giving them a chance to go to college and get a better job, to being […]
Continue Reading

→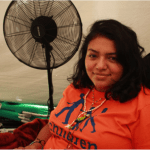 On
July 25, 2014
By
admin
By VoiceWaves Beat Reporter Michael Lozano
Editor's Note: This week a group of young people in Los Angeles went on a seven-day fast to call attention to the welfare of children who are crossing into the United States to flee violence in their home countries.
LOS ANGELES – […]
Continue Reading

→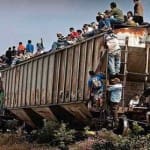 On
July 11, 2014
By
admin
Commentary, Luis Cubas
RICHMOND, Calif. – From the moment I woke up, I realized there was something unusual about the morning. The sun wasn't out, the birds weren't singing, and instead of the school bus my dad would be taking me to school. 
I soon realized why that bus hadn't come: walking to school my […]
Continue Reading

→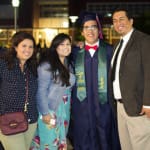 On
July 10, 2014
By
admin
By Manuel Martinez
I've called Richmond home since as far back as I can remember, but it was just two years ago that I finally felt like this place accepted me—and it was thanks to a little blue card, my social security number.
From the moment I got my "documents," my outlook on life […]
Continue Reading

→
News Report + Photos, Marco Villalobos
Beneath a mural depicting salvation outside St. Mark's Church, Ruben Pedroza stood trying to figure out his family's health insurance. Inside the church hall, a meeting was underway to educate residents as to what health coverage they might qualify for due to the Affordable Care Act.
Although nearly 3.5 […]
Continue Reading

→
RICHMOND PULSE
is a community news and media outlet, committed to amplifying the voices of the city's under-served residents. Our reporting is led by young people, with the intent of serving the entire community. Through our work, we seek to create dialogue, and find solutions to, the health issues that plague the Richmond, California community.
---