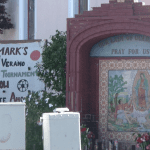 On
November 4, 2012
By
admin
Q & A by Iraida Santillan
EDITOR'S NOTE: In Richmond, few things have been around as long as St. Mark's Catholic Church, which this year is celebrating its 100th anniversary in the city. To find out more about this mainstay of the community, Richmond Pulse reporter Iraida Santillan sat down with the [...]
Continue Reading

→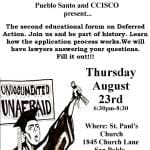 On
August 16, 2012
By
admin
News Feature, Iraida Santillan
Alejandra was only nine years old when she left Jalisco, Mexico with her mother and younger sister to join their father in the United States. Alejandra's father was already living in Richmond, CA along with three of her uncles.
She crossed the border with a fake birth certificate and once she [...]
Continue Reading

→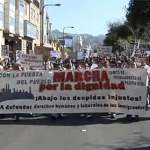 On
March 1, 2012
By
admin
Video, Josue Rojas, Posted: Feb 29, 2012
EDITOR'S NOTE: Two hundred immigrant workers and their families joined hundreds of supporters in a march through downtown Berkeley February 17, protesting their firing from Pacific Steel Castings. The company is one of the city's biggest employers, and the largest steel foundry west of the Mississippi River. The [...]
Continue Reading

→
On
January 5, 2012
By
admin
News Report, Edgardo Cervano-Soto
Editor's Note: California's DREAM Act gave bright undocumented students new hope for going to college, but issues like low funding could undermine the act for many.
Despite the announcement of Gov. Jerry Brown signing into law the California DREAM Act last October, students applying for colleges at Richmond High [...]
Continue Reading

→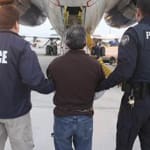 On
September 29, 2011
By
admin
EDITOR'S NOTE: A mother struggles to support her three children after her husband is arrested and deported for having no papers.
Juan Ramirez, 38, and Angelica Garcia, 34, migrated from Mexico to the United States in search of a better way of life 18 years ago. And like many undocumented people, they had been [...]
Continue Reading

→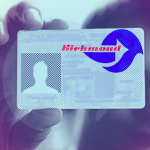 On
September 13, 2011
By
admin
News Report, Kia Croom
By a unanimous vote, on July 6, the Richmond City council approved the issuing of Municipal Identification cards to city residents. The cards are designed to promote public safety, foster community pride and support local commerce. The cards will feature a pre-paid debit card function to increase citizens' access to banking [...]
Continue Reading

→
RICHMOND PULSE
is a community news and media outlet, committed to amplifying the voices of the city's under-served residents. Our reporting is led by young people, with the intent of serving the entire community. Through our work, we seek to create dialogue, and find solutions to, the health issues that plague the Richmond, California community.
---