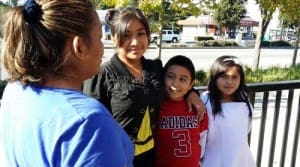 On
December 1, 2014
By
admin
News Report, Viji Sundaram, New America Media 
SAN PABLO, Calif. – Without treatment to replace her failing kidneys, Olga knows she will die.
The 37-year-old single mother is desperate to get a transplant so she can get well enough to nurture and provide for her three children again – something she […]
Continue Reading

→
On
October 20, 2014
By
admin
News Report, Nancy DeVille
Richmond is the latest Bay Area city to offer a municipal identification card with the goal of allowing residents to open bank accounts and gain access to other services.
The Richmond City ID Prepaid MasterCard program provides qualifying residents with an official form of identification that includes an optional prepaid […]
Continue Reading

→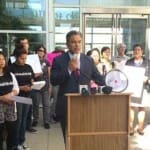 On
October 12, 2014
By
admin
New America Media, News Report, Anna Challet and Viji Sundaram
A majority of California voters support the idea of expanding health coverage to include all low-income people in the state, regardless of their immigration status, according to a new poll.
The poll, commissioned by private health foundation The California Endowment, […]
Continue Reading

→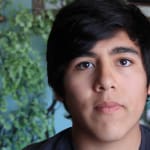 On
October 6, 2014
By
admin
Story and Video • Edgardo Cervano-Soto
Manuel Martinez thought his future would follow the life of his father. When he was 17, he thought he'd work in construction after high school. Despite living in Richmond since the age of one, Martinez didn't think he had many options because of his undocumented status.
Farther north, […]
Continue Reading

→
On
September 15, 2014
By
admin
Story by Jennifer Herrera
It was July 22, 2014 and Valeska Castañeda was heading out, on foot, with a group of mothers and children for a long journey across California. The plan was to walk over 350 miles from Merced to the U.S. Border near San Diego as a sign of solidarity with people […]
Continue Reading

→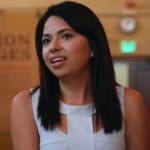 On
September 12, 2014
By
admin
News Report, Elena Shore | New America Media,
One year after becoming U.S. citizens, many new Americans say citizenship has changed their lives for the better – from giving them a chance to go to college and get a better job, to being […]
Continue Reading

→
RICHMOND PULSE
is a community news and media outlet, committed to amplifying the voices of the city's under-served residents. Our reporting is led by young people, with the intent of serving the entire community. Through our work, we seek to create dialogue, and find solutions to, the health issues that plague the Richmond, California community.
---