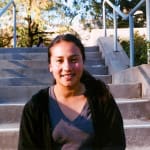 by Edgardo Cervano-Soto
Teresa Jimenez, 22, found a surprising way to deal with the stress of high school.
"Honestly, I wasn't doing so [well]," Teresa explains. "I was cutting a lot of school. There was a lot of pressure to be a certain way and I didn't feel I could socially relate to that. I [...]
Continue Reading

→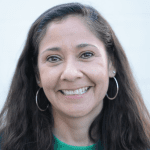 On
March 31, 2014
By
admin
Interview by David Meza
Editor's note: Roxanne Carrillo Garza is the Hub Manager for Healthy Richmond, a 10-year initiative of The California Endowment that seeks to improve the health outcomes of Richmond residents. She spoke to Richmond Pulse reporter David Meza, at a recent health care enrollment event.
David Meza: Can you summarize what Healthy [...]
Continue Reading

→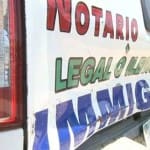 On
March 19, 2014
By
admin
News Report • Maria Mejia | New America Media,
REDWOOD CITY–Cecilia, an undocumented Mexican immigrant, never anticipated that her life in the United States would turn into a real-world telenovela, the popular Spanish language dramas.
A few years ago she married a U.S. citizen who soon started to mistreat her. He later filed [...]
Continue Reading

→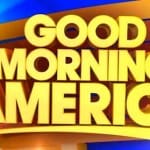 On
December 23, 2013
By
admin
News Report, Viji Sundaram, New America Media
The ABC news show Good Morning America has dropped use of the term "illegal" when describing immigrants in the country who have no documents to establish their legal residency. Earlier this week, anchors for the popular morning program opted instead for "undocumented Americans."
Immigrant rights groups across [...]
Continue Reading

→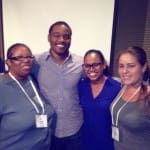 On
August 29, 2013
By
admin
By Yaquelin Valencia
My name is Yaquelin Valencia. I am 21-years-old, an undocumented Dreamer and a recent recipient of DACA (Deferred Action for Childhood Arrivals). I was born in Aquila, Michoacán, Mexico. My mother brought me to the U.S. at the age of two, and I was raised in Richmond, California. I grew up with [...]
Continue Reading

→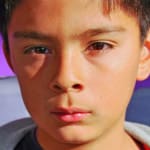 On
April 29, 2013
By
admin
Ed Note: On January 10, 2013 nine-year-old Rodrigo Guzman was detained along with his family by Immigration and Customs Enformcement (ICE) along the Texas-Mexico border. After determing their visas had expired, the family was sent back to Mexico and told they must wait five years before reapplying for a visa. Social Justice activist Mable Yee [...]
Continue Reading

→
RICHMOND PULSE
is a community news and media outlet, committed to amplifying the voices of the city's under-served residents. Our reporting is led by young people, with the intent of serving the entire community. Through our work, we seek to create dialogue, and find solutions to, the health issues that plague the Richmond, California community.
---