On
January 20, 2015
By
admin
Photo Essay, Luis Cubas
Richmond is a city plagued with blight. While some areas are revitalized, too many lots are left empty throughout neighborhoods—standing out like gaps in a crooked smile.
While out on a walk down California Avenue, in the North and East neighborhood near Richmond High School, I passed three large lots in […]
Continue Reading

→
On
January 8, 2015
By
admin
By April Suwalksy
Writer's Note: I met Anthony Allen about seven years ago while working with the Richmond Community Foundation. I was new to Richmond, and Anthony welcomed me and helped me get settled. We worked together on several projects for the Nystrom United Revitalization Effort (NURVE), and with youth who were organizing for […]
Continue Reading

→
On
December 24, 2014
By
admin
By Ann Bassette
A new facility in North Richmond will offer women coming home from incarceration a stable living environment, a chance to begin rebuilding their life and for some the opportunity to reunite with their children.
The Naomi House, located on Fred Jackson Way in North Richmond, is a two unit duplex which will […]
Continue Reading

→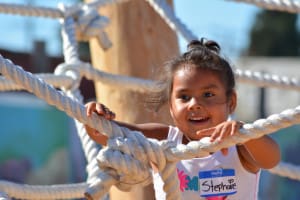 On
November 30, 2014
By
admin
Story, Malcolm Marshall | Photos, David Meza
It was a warm fall day, with temperatures near 70 degrees, when Iron Triangle residents and community members gathered to celebrate the grand opening of Harbour 8, Richmond's newest park, designed and built by local residents.
"It takes a village to build a park," said Toody Maher, executive […]
Continue Reading

→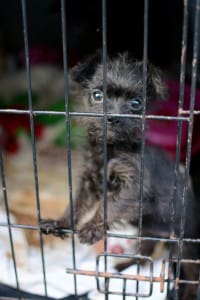 On
November 25, 2014
By
admin
Photo Essay, David Meza
On rides around North Richmond I pass dogs in the streets.
Some bark and give chase as I cycle by;
Others just watch as I roll pass.
Some guard small businesses, some live in homes.
Some are abandoned, or run loose
German Shepherds, Pit Bulls, Huskies, all hang by the […]
Continue Reading

→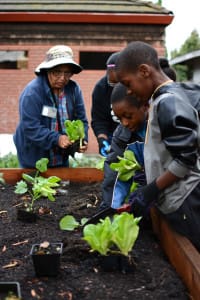 On
November 25, 2014
By
admin
Story , Tania Pulido | Photos, David Meza
It was a cold, cloudy day and I was standing outside of the Multicultural Senior Center in Richmond waiting for volunteers and staff to arrive for this year's "Beautification Project" ahead of the 5th Annual North Richmond Green Festival.
As I waited a burst of rain came […]
Continue Reading

→
RICHMOND PULSE
is a community news and media outlet, committed to amplifying the voices of the city's under-served residents. Our reporting is led by young people, with the intent of serving the entire community. Through our work, we seek to create dialogue, and find solutions to, the health issues that plague the Richmond, California community.
---