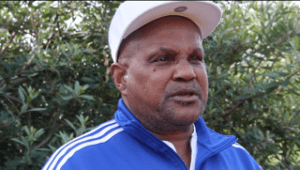 On
April 10, 2015
By
admin
Richmond resident J.C. Farr, 72, remembers the days black families populated his neighborhood in Richmond's Southside. Walking through Booker T. Anderson Park, Farr points to a house where a black family used to live. It was sold, gutted and flipped by another owner, he says.
Continue Reading

→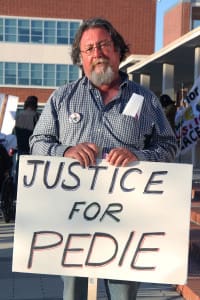 On
March 25, 2015
By
admin
News Report, Edgardo Cervano-Soto
The family of 24-year-old Richard Perez III marked the six-month anniversary of his death with a protest March 17 at a Richmond City Council meeting, demanding that prosecutors charge the police officer who shot him, despite a conclusion by the District Attorney's office that the officer had acted in self-defense.
Perez, […]
Continue Reading

→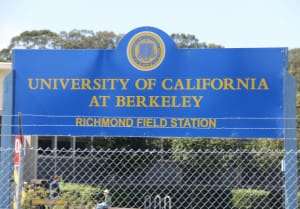 On
March 19, 2015
By
admin
By Melvin Willis | Photo by Alice Kantor
A new UC Berkeley campus being planned for Richmond must take into account the needs of the city's residents. That's the message the Richmond City Council sent UC Berkeley last month, when the council called on UC Berkeley to sign a community benefits agreement.
The agreement now […]
Continue Reading

→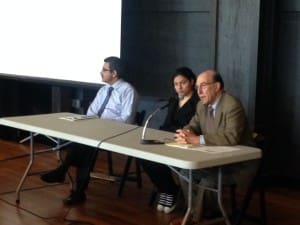 News Report, RP Editors
As concerns about affordable housing and gentrification grow in Richmond, a new study finds that it may not be too late to prevent residents from being displaced.
The study, by UC Berkeley's Haas Institute for a Fair and Inclusive Society, was released Feb. 20 at a housing summit at the East […]
Continue Reading

→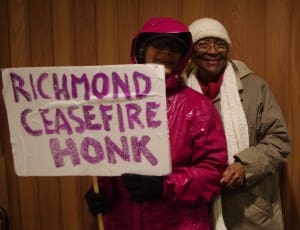 On
February 18, 2015
By
admin
Commentary, Leslie Basurto
It was 7 p.m. on a Friday night and I was attending my first Ceasefire night walk — a weekly trek where members of the community walk together through streets where gun violence has occurred in the hopes of putting an end to it. In recent years Ceasefire has received a lot […]
Continue Reading

→
On
February 12, 2015
By
admin
News Report, Malcolm Marshall
During the first week of February, newly elected Mayor Tom Butt announced that residents of the dilapidated Hacienda public housing complex will receive federally funded Section 8 vouchers to move into new housing.
At a press conference at the 150-unit Hacienda complex at 1300 Roosevelt Ave, Butt—along with Richmond Housing […]
Continue Reading

→
RICHMOND PULSE
is a community news and media outlet, committed to amplifying the voices of the city's under-served residents. Our reporting is led by young people, with the intent of serving the entire community. Through our work, we seek to create dialogue, and find solutions to, the health issues that plague the Richmond, California community.
---