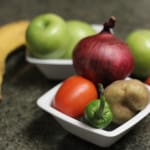 On
December 23, 2013
By
admin
by Luis Cubas
You know how the saying goes: "You are what you eat." The problem is, we don't always have a choice. In many parts of Richmond, organic and fresh foods can be quite hard to come by, yet junk food is abundant – a corner store or a fast food restaurant is never […]
Continue Reading

→
On
October 31, 2013
By
admin
Commentary, Edgardo Cervano-Soto
It was in 1987 when my mom, dad and two older sisters moved out of their apartment unit on South Van Ness and 22nd Street in San Francisco's Mission District. The rent had become too expensive to afford, despite my dad holding down two full-time jobs as a dishwasher and a busboy, getting only […]
Continue Reading

→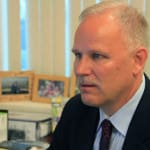 On
October 20, 2013
By
admin
Interview by Edgardo Cervano-Soto
Richmond Pulse: Vehicle thefts and burglaries are down from last year. Why are these types of property crimes decreasing in Richmond?
Chief Magnus: I wish I could tell you that there is an exact cause and effect to it. Unfortunately that's what makes the job so difficult, because it is so […]
Continue Reading

→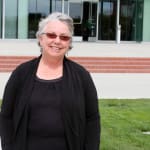 On
October 1, 2013
By
admin
Interview, RP Editors
RP: What do homeowners facing foreclosure in Richmond need to know right now about the city's plan to invoke eminent domain?
Mayor Gayle McLaughlin: We call it the Cares Program or the Local Sensible Reduction Program because, first and foremost, we would like to continue to call on the banks to work […]
Continue Reading

→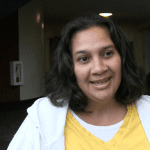 On
September 11, 2013
By
admin
News Report • Anna Challet
Richmond will move forward with its plans to seize underwater mortgages using eminent domain, raising the stakes in a test case of whether a city can take on Wall Street and rescue troubled homeowners on its own.
"The City of Richmond and our residents have been badly harmed by […]
Continue Reading

→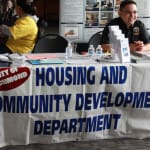 On
June 23, 2013
By
admin
News Report • Donny Lumpkins and Peter Schurmann
For years Gregory Greer has gotten up in the early morning hours to make the 15-mile trip from his home in Vallejo to his job as a property manager in nearby Richmond. A renter, Greer and his wife, Wynona, say owning a home in Richmond would be […]
Continue Reading

→
RICHMOND PULSE
is a community news and media outlet, committed to amplifying the voices of the city's under-served residents. Our reporting is led by young people, with the intent of serving the entire community. Through our work, we seek to create dialogue, and find solutions to, the health issues that plague the Richmond, California community.
---