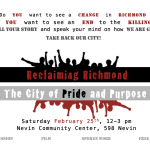 On
February 25, 2012
By
admin
Video, Sean Shavers, Malcolm Marshall
In the first of a series of stories, Richmond Pulse reporter Sean Shavers explores the history and impact of turf violence in Richmond, CA.
Featuring Joe McCoy, Khalid Elahi, Donta Clark, D'Vondre Woodards, Andres Soto and more.
Continue Reading

→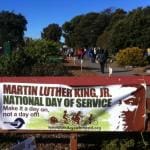 On
January 16, 2012
By
admin
Photo Essay, Richmond Councilmemeber Tom Butt
In perhaps the best organized ever Martin Luther King, Jr. Day of Service in Richmond, a crowd of hundreds turned out to clean, plant, weed and mulch a dozen different projects stretching along the Richmond Greenway from 5th Street to 16th Street and at 22nd and Carlson.

Continue Reading →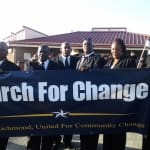 On
January 16, 2012
By
admin
News Report, by Kia Croom
More than 150 public officials, faith leaders and residents of the Iron Triangle, Shields-Reid and Parchester Village neighborhoods marched last Saturday under the banner "Marching for Change," to honor the life and legacy of Dr. Martin Luther King Jr.
Walkers of all ages lined up for the march at [...]
Continue Reading

→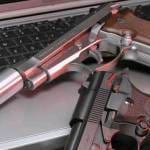 On
November 15, 2011
By
admin
News Report, Lamar Littleton | Nov 15, 2011
Editor's Note: This report is part of a two-part series produced by Richmond Pulse and Richmond Confidential. Read part two here. This report was written under a pseudonym for the author's protection.
You may have heard of "cyber bullying," but an even [...]
Continue Reading

→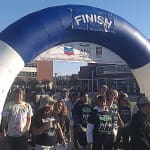 On
October 27, 2011
By
admin
Photo Essay, Todd Spencer
The Greater Richmond Interfaith Program (GRIP) hosted the 25th Annual Harmony Walk to End Hunger on Saturday, October 22nd. Presented by Chevron, the Harmony Walk is the largest fundraiser in West Contra Costa County.
Continue Reading

→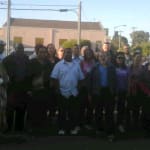 On
October 5, 2011
By
admin
News Feature, Kim MacDonald
On a warm, Fall evening in the Bay Area's North Richmond scores of residents came out to the Missionary Baptist Church for the first of what organizers hope will be a series of "night walks," calling attention to street violence and proposing a ceasefire in the city of Richmond. The event, [...]
Continue Reading

→
RICHMOND PULSE
is a community news and media outlet, committed to amplifying the voices of the city's under-served residents. Our reporting is led by young people, with the intent of serving the entire community. Through our work, we seek to create dialogue, and find solutions to, the health issues that plague the Richmond, California community.
---
Download the Richmond Pulse Newspaper (English and Spanish PDF)

Related Richmond, Ca News