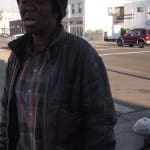 On
September 22, 2011
By
admin
Photo Essay, Karina Guadalupe and Nancy Ybarra
Walking through Central Richmond every day, I can't help but notice all the garbage around, all the for sell, foreclosed and abandoned houses. I pass by flowers on a corner; there to remember someone who died.  A day doesn't go by that someone doesn't ask me for spare change. [...]
Continue Reading

→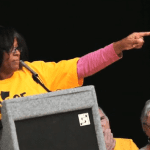 On
September 20, 2011
By
admin
Video, William Haynes
EDITOR'S NOTE: With hundreds of foreclosed homes and empty lots, illegal dumping and crime are hurting Richmond neighborhoods. In response, the Alliance of Californians for Community Empowerment (ACCE) recently held a community meeting at the Nevin Center on September 6th, to hold banks that own these homes accountable.
Continue Reading

→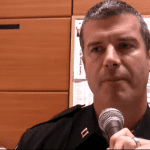 On
September 11, 2011
By
admin
Video, Sean Shavers
EDITOR'S NOTE: After another violent night in the City of Richmond that ended with several people being shot, Police Captain Mark Gagan and Kim MacDonald of the Office of Neighborhood Safety spoke to Richmond Pulse reporter Sean Shavers about what they think it will take to end the cycle of violence in [...]
Continue Reading

→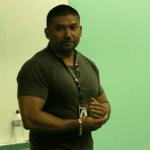 Video, Nancy Yabarra// Malcolm Marshall
Gonzalo Rucobo went from being part of the problem to part of the solution when he changed his life and co-founded Bay Area Peacekeepers in 2005. BAP seeks to help save lives by bringing hope and change to those that society has discarded and that have been negatively impacted by [...]
Continue Reading

→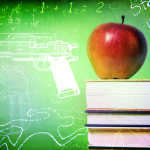 Commentary, Nancy Ybarra
I've lived in Richmond for as long as I can remember. Central is the hood I grew up in. I attended Richmond High School, but then I went off to finish at Samuel L. Gompers High School. Living in central my whole life, I realized that it isn't the safest place to [...]
Continue Reading

→
On
April 8, 2011
By
admin
EDITOR'S NOTE:  Ervin Coley III, 21, was one of three young Black men from North Richmond gunned down over a 72-hour period earlier this month.  The killings were allegedly caused by turf issues.  The string of violent episodes stirred up old memories for one young Richmond Pulse writer, who decided to share her personal story [...]
Continue Reading

→
RICHMOND PULSE
is a community news and media outlet, committed to amplifying the voices of the city's under-served residents. Our reporting is led by young people, with the intent of serving the entire community. Through our work, we seek to create dialogue, and find solutions to, the health issues that plague the Richmond, California community.
---
Download the Richmond Pulse Newspaper (English and Spanish PDF)

Related Richmond, Ca News