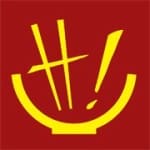 On
November 28, 2012
By
admin
Food Review, Molly Raynor
I love Richmond with all my heart. I love its resilience, its creativity, its RAW talent and radical roots. I do not, however, love the lack of healthy food options that residents of this city face on a daily basis.
The lack of healthy options is something I've witnessed firsthand during [...]
Continue Reading

→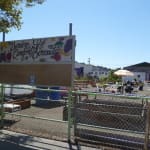 On
August 31, 2012
By
admin
News Feature, William H. Fraker
In the neighborhood known as the Iron Triangle, comfort and serenity can be found at the corner of 6th and MacDonald, where a once-barren lot is now host to chickens, rabbits, beehives, and dozens of blossoming garden beds. In and amongst this thriving hub of life, a burgeoning community has [...]
Continue Reading

→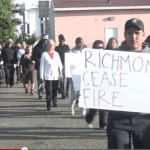 On
July 25, 2012
By
admin
Video, Street Soldiers Radio (106KMEL)
North Richmond Night Walk July 13, 2012
Richmond Ceasefire/Lifelines to Healing is a movement to stop the killings without sending more people to jail.
Across the community- faith leaders, residents,neighborhood organizations and law enforcement- are uniting to build a culture of peace and healing in our community.
Continue Reading

→
News From City Hall
The Richmond City Council adopted a new General Plan 2030 to guide the City's sustainable growth and development. The General Plan provides a comprehensive framework for developing a healthy city and healthy neighborhoods. While General Plans are required by the State of California to contain seven elements, the City of [...]
Continue Reading

→
On
April 28, 2012
By
admin
News Report, Kia Croom
Last month, under increasing financial strain, the non-profit Opportunity West closed its doors. Housed in the Nevin Community Center, located in Richmond's Iron Triangle, the closure left staff and clients struggling to cope with the loss of services many say are needed now more than ever.
With the economy continuing to [...]
Continue Reading

→
On
April 10, 2012
By
admin
Photo Essay, Nick Moone
High wispy clouds floating underneath a clear blue sky created a pristine backdrop for the Solano Playlot Spring Celebration last Saturday, April 7, 2012. Ebullient children took to the aging swing sets and playground equipment as Richmond residents came together to enjoy the beautiful weather while raising funds for new [...]
Continue Reading

→
RICHMOND PULSE
is a community news and media outlet, committed to amplifying the voices of the city's under-served residents. Our reporting is led by young people, with the intent of serving the entire community. Through our work, we seek to create dialogue, and find solutions to, the health issues that plague the Richmond, California community.
---