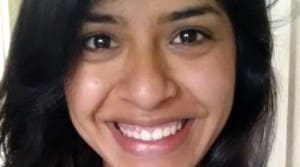 On
March 16, 2015
By
admin
 News Report, Viji Sundaram| New America Media
A new scam targeting immigrants has gotten the attention of Uncle Sam.
Health advocates are concerned that tax preparers have been misinforming, and some even outright scamming, Deferred Action for Childhood Arrivals (DACA) beneficiaries by making them pay a penalty for not having health […]
Continue Reading

→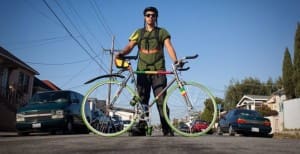 On
March 13, 2015
By
admin
Commentary • David Meza  | Photo •  Sara Lafleur Vetter, Richmond Confidential
"When was the last time you were you in jail?"
A young white police officer asked me this question after he pulled me over while I rode my bike in Pinole, CA, close to Richmond, where I live. It was Feb. 20, and […]
Continue Reading

→
On
February 24, 2015
By
admin
By Ann Bassette
Miracle Temple Apostolic Church on the south side of Richmond was the site of the "Get the Hell Outta Richmond and Put More Love Into It," peace summit on Feb. 7. The gathering, organized by community advocates Rodney "Alamo" Brown and Steven Parker, brought concerned residents together to talk about remedies to […]
Continue Reading

→
On
February 23, 2015
By
admin
By Chanelle Ignant
With community-law enforcement relations still making headlines around the country, a group of attorneys from the Contra Costa County Public Defender's office are organizing to see changes made on the judicial level here in Richmond.
Together with community members and organizers, the group aims to address the racial bias they believe exists […]
Continue Reading

→
By April Suwalsky
For over a century following the Civil War, African American men employed as "Pullman Porters" — railway employees who assisted passengers on Pullman company trains — were the eyes and ears of the nation.
The porters founded the first black labor union and distributed black newspapers, reaching rural communities and igniting social […]
Continue Reading

→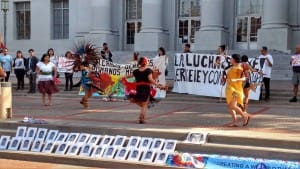 On
February 13, 2015
By
admin
By Yaquelin Valencia
About two-dozen people marched from UC Berkeley's campus to the Oakland federal building on Fri., January 30 to show solidarity with the community in Mexico that is demanding answers about the case of 43 students from Ayotzinapa, Mexico who disappeared last September.
On Sept. 26, 2014, 43 university students from the Ayotzinapa […]
Continue Reading

→
RICHMOND PULSE
is a community news and media outlet, committed to amplifying the voices of the city's under-served residents. Our reporting is led by young people, with the intent of serving the entire community. Through our work, we seek to create dialogue, and find solutions to, the health issues that plague the Richmond, California community.
---
Download the Richmond Pulse Newspaper (English and Spanish PDF)

Related Richmond, Ca News