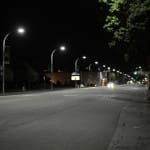 On
October 27, 2014
By
admin
News Report, Nancy Deville
Richmond's residential streets will soon look a whole lot brighter as the city's plan to convert its streetlights to LED technology is nearing completion.
Joining a growing trend of cities switching to LED to save money and conserve energy, Richmond expects to save about $500,000 a year in maintenance and [...]
Continue Reading

→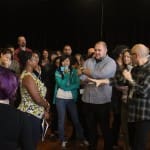 On
October 15, 2014
By
admin
by Chanelle Ignant
At the California Nonprofit Technology Festival, or simply Tech Fest, hosted at the East Bay Center for the Performing Arts in downtown Richmond, there were no power point presentations or keynote speakers.
Instead, the participants were at the helm, setting the agenda and leading nearly every discussion.
The two-day festival — hosted [...]
Continue Reading

→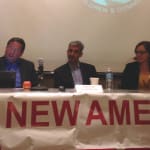 On
September 12, 2014
By
admin
Event, Peter Schurmann | New America Media
When Libier Gonzalez first arrived to the United States from Mexico three years ago, her family could not afford Internet access at home. A mother of three, she says not having Internet impacted everything from her ability to find work to her children's education.
Then, about a year [...]
Continue Reading

→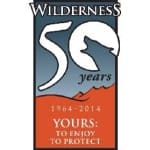 On
August 26, 2014
By
admin
News Report, Ngoc Nguyen
New America Media
This year marks the 50th anniversary of the Wilderness Act, federal legislation that was signed into law in 1964 to preserve America's wild spaces. Through that landmark conservation law, 100 million acres of wilderness have been set aside for the public to enjoy.
The U.S. Forest [...]
Continue Reading

→
On
August 26, 2014
By
admin
Food Review,  Luis Cubas
For me, being back home from school for the summer meant one thing: getting some "Phila Burger."
Located on 23rd street, Philadelphia Hoagie Station, otherwise known as simply Phila Burger, is one of the hidden gems that the City of Richmond has to offer. When I was in [...]
Continue Reading

→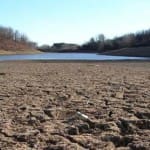 On
July 24, 2014
By
admin
News Report, Ngoc Nguyen | New America Media
SAN FRANCISCO — Californians rank the drought as their number one environmental concern, according to a new statewide survey. The poll by the Public Policy Institute of California (PPIC) found three out of four residents favor mandatory curbs on water use.
"They want the local district [...]
Continue Reading

→
RICHMOND PULSE
is a community news and media outlet, committed to amplifying the voices of the city's under-served residents. Our reporting is led by young people, with the intent of serving the entire community. Through our work, we seek to create dialogue, and find solutions to, the health issues that plague the Richmond, California community.
---
Download the Richmond Pulse Newspaper (English and Spanish PDF)

Related Richmond, Ca News