On
November 15, 2013
By
admin
BY DANIEL ZINGALE
Four months after the greatest Supreme Court victory for LGBT Americans in history, we won our greatest legislative victory in the United States Senate: passage of the Employment Non-Discrimination Act, which would make it illegal to fire someone for no other reason than being gay, lesbian, bisexual, or transgender.
There was [...]
Continue Reading

→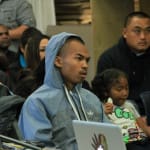 On
November 14, 2013
By
admin
Photo Essay, Edgardo Cervano-Soto
Gwai Boonkeut wore a white t-shirt, emblazoned with an image of his deceased daughter, Chan Boonkeut, holding a rose. Her murder, he told a group of community members, was the undoing of his immigrant family, the failure of their American Dream.
If there is anything positive to be taken from Chan's [...]
Continue Reading

→
On
November 10, 2013
By
admin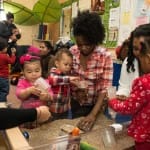 On
November 7, 2013
By
admin
News Report,  Chanelle Ignant
Every Thursday at the West County First 5 center in Richmond, a group of ten to twelve moms gathers to discuss the issues that matter most to them. The group, Kahawia Uzazi, which in Swahili language means "brown parenting," is a space where African-American mothers can share their experiences. Many come [...]
Continue Reading

→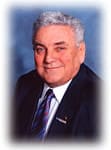 On
October 25, 2013
By
admin
News Report,  Malcolm Marshall
Racist statements about African and Asian Americans made by West County Wastewater District director Leonard Battaglia, who was quoted in a news report, have led some Richmond city officials to call for his resignation.
Battaglia, 84, a former Korean War fighter pilot who has served as an elected official for three [...]
Continue Reading

→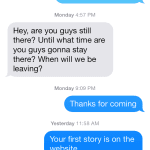 On
October 22, 2013
By
admin
Commentary • Poojan Dave
From the spoken word, to written letters to dial-up phones, humans have always sought new ways to communicate with one another. Today, it seems that texting is the mode of choice for getting messages to others quickly, especially when it comes to teenagers. According to Nielsen, American teenagers, on average, are [...]
Continue Reading

→
RICHMOND PULSE
is a community news and media outlet, committed to amplifying the voices of the city's under-served residents. Our reporting is led by young people, with the intent of serving the entire community. Through our work, we seek to create dialogue, and find solutions to, the health issues that plague the Richmond, California community.
---