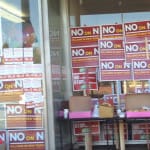 On
November 7, 2012
By
admin
News Report, Tania Pulido
Billboards for No on Measure N, the controversial soda tax that voters here rejected on Tuesday, have been a constant image over the last several months as I rode my bike through the city. When I would stop to ask the people standing with "No" signs whether they personally opposed the [...]
Continue Reading

→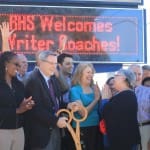 On
November 5, 2012
By
admin
News Feature, Edgardo Cervano-Soto
"Every good story has a conflict," says the teacher as she draws a story plot map for her students. Arleth and Saul, both 14 and freshmen at Richmond High, follow along, drawing the jagged map onto their notebooks, labeling the exposition, rising action and climax. The lesson has Arleth, Saul and [...]
Continue Reading

→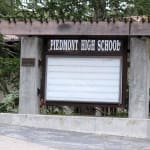 On
November 4, 2012
By
admin
COMMENTARY BY SEAN SHAVERS
Editor's note: Students first names have been changed to protect them from possible repercussions from other students.
As a former student in Oakland's public schools, I was shocked to hear about the "Fantasy Slut League" game at Piedmont High – one the Bay Area's most prestigious public high school.
So [...]
Continue Reading

→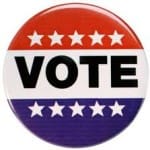 On
November 2, 2012
By
admin
Blog, Various Authors
"A vote is worth more than money"
Edgardo Cervano-Soto
My vote represents me. How I vote informs political power holders and institutions my interpretation of democracy and equity. Although voting is not the only way to engage in politics (I can do this through writing, media and public demonstration), voting is [...]
Continue Reading

→
On
October 24, 2012
By
admin
First Person, Tania Pulido
During the past three years that I've been working at Urban Tilth, I've had experiences that have drastically expanded my skills, development and overall understanding of the world. One such experience came on Sunday, October 21st, when some co-workers and I participated in an inspiring event, organized by the Cornerstone [...]
Continue Reading

→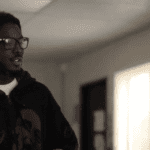 On
October 22, 2012
By
admin
RICHMOND PULSE
is a community news and media outlet, committed to amplifying the voices of the city's under-served residents. Our reporting is led by young people, with the intent of serving the entire community. Through our work, we seek to create dialogue, and find solutions to, the health issues that plague the Richmond, California community.
---