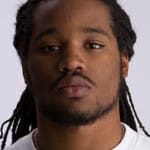 On
December 31, 2012
By
admin
Question & Answer, Lani Conway, New America Media
Editor's Note: At this year's Sundance Film Festival, 26-year-old filmmaker Ryan Coogler makes his feature debut with "Fruitvale," a drama inspired by the real-life killing of Oscar Grant by Bay Area Rapid Transit police on New Year's Day, 2009. With big-name participation by producer Forest Whitaker and [...]
Continue Reading

→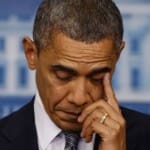 On
December 18, 2012
By
admin
Blog / Commentary by Asani Shakur
The Connecticut school shooting is such a tragedy, but I find it ironic because things like this have happened a lot in our community — maybe not 20 kids at a time, but one kid killed is one too many.
The killing of children shouldn't happen on [...]
Continue Reading

→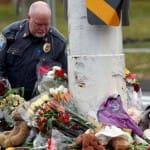 On
December 18, 2012
By
admin
Blog / Commentary by Yasmine Elsafy
The recent tragedy at Sandy Hook Elementary in Connecticut that left 28 people dead — 20 of them children – has dominated the news cycle. Less known, however, is that while Newtown was the worst massacre of children in our nation's history, it only one of sixteen mass [...]
Continue Reading

→
On
December 11, 2012
By
admin
Op-Ed, Daniel Zingale
Big Soda spent big bucks. That's how it defeated ballot measures to create soda taxes in two California towns.
In Richmond, in the Bay Area, and in El Monte, east of Los Angeles, the measures would have added a penny-an-ounce tax on soda. Had the taxes passed, they were projected to raise [...]
Continue Reading

→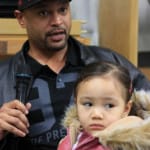 On
December 7, 2012
By
admin
News Report, Edgardo Cervano-Soto
The expansive discussion on issues impacting Richmond youth that took place at last Saturday's forum hosted by teens at the Richmond Public Library made it clear that young people here are not apathetic about their community. On the contrary, they regard the city as theirs.
During the two-hour forum, over [...]
Continue Reading

→
On
November 30, 2012
By
admin
News Feature, Malcolm Marshall
It's a Monday evening in November at the CCISCO office in Richmond, and members of CLOUD, or Community Leaders Organizing Undocumented Dreamers, have come together to assist those interested in submitting a Deferred Action for Childhood Arrivals (DACA) application.
The landmark DACA program, announced by President Obama last summer, allows undocumented [...]
Continue Reading

→
RICHMOND PULSE
is a community news and media outlet, committed to amplifying the voices of the city's under-served residents. Our reporting is led by young people, with the intent of serving the entire community. Through our work, we seek to create dialogue, and find solutions to, the health issues that plague the Richmond, California community.
---