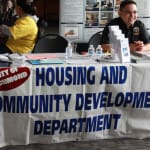 On
June 23, 2013
By
admin
News Report • Donny Lumpkins and Peter Schurmann
For years Gregory Greer has gotten up in the early morning hours to make the 15-mile trip from his home in Vallejo to his job as a property manager in nearby Richmond. A renter, Greer and his wife, Wynona, say owning a home in Richmond would be […]
Continue Reading

→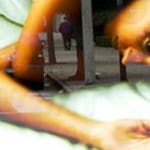 News Report, Nicole Hudley • New America Media
SACRAMENTO — Erica Lawrence became worried about her friend when she started acting distant, losing weight, and getting into fights at school. Her worry turned to dread when the friend became pregnant and ran away from home and Lawrence, 16, didn't know where to find her. Months […]
Continue Reading

→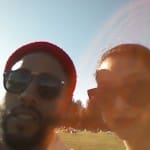 Commentary • Donny Lumpkins
SAN FRANCISCO – My girlfriend gets up every morning at around 7:30, usually before the shrill of her cell phone alarm sounds the start of another day of school and work. I open my eyes, and wonder what I'll do with the day.
I quit my job as a writer and […]
Continue Reading

→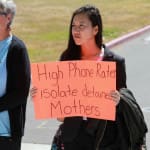 News Report • Donny Lumpkins and Peter Schurmann • Richmond Pulse/New America Media
RICHMOND, Calif. – At the West County Detention Facility, inmates can pay upwards of $20 for a five-minute phone call to friends, relatives or lawyers. While the high rates are a cash cow for the prison, for detainees they have become a […]
Continue Reading

→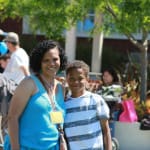 On
April 26, 2013
By
admin
News Report • Malcolm Marshall
Civic Center Plaza provided a beautiful backdrop for the fourth annual Richmond Tales Fest on Saturday, April 20. The event is based on the book "Richmond Tales" by Summer Brenner, has grown to become one of the more enjoyable family events in the Bay Area. With its message of […]
Continue Reading

→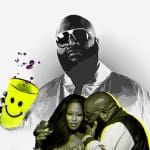 On
April 19, 2013
By
admin
By Karina Guadalupe
Put Molly all in the champagne. She ain't even know it. I took her home and I enjoy that. She ain't even know it.
– Lyics from U.O.E.N.O. by Rick Ross
I haven't yet heard the song "U.O.E.N.O." but Miami rapper Rick Ross is a pig for saying what […]
Continue Reading

→
RICHMOND PULSE
is a community news and media outlet, committed to amplifying the voices of the city's under-served residents. Our reporting is led by young people, with the intent of serving the entire community. Through our work, we seek to create dialogue, and find solutions to, the health issues that plague the Richmond, California community.
---