News Feature,  Adrienne Chainey
Happy Third of July, Richmond! As odd as it seems, the City of Richmond puts on their official fireworks show every year on the third and not the fourth – but nevertheless, the celebration has become a special event, where spectators are treated to a live performance by the Oakland East Bay […]
Continue Reading

→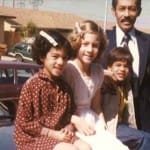 First Person, Rosa Solorzano, New America Media Posted: Jul 03, 2013
Photo: Alvaro Mauricio Solorzano in his BART uniform, with his children outside their home in Pittsburg, Calif. circa 1980.
OAKLAND – I was raised riding BART. My father, Alvaro Mauricio Solorzano, landed a job with Bay Area Rapid Transit when I was a […]
Continue Reading

→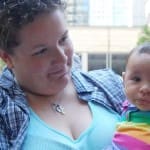 Photo Essay • Leah Andritsch, New America Media
Last weekend's San Francisco Pride Parade came days after a Supreme Court decision striking down the Defense of Marriage Act, which denied benefits of marriage to same-sex couples. The court also dealt a blow to proponents of California's Proposition 8, the voter-approved initiative that banned same-sex marriage. […]
Continue Reading

→
Video • Edgardo Cervano-Soto
Richmond Pulse took to the streets of San Pablo to ask residents their opinion of the city's new police surveillance program. The program includes installing cameras, license plate readers, and gun shot detectors along the the borders between San Pablo and Richmond. The San Pablo City Council recently approved a […]
Continue Reading

→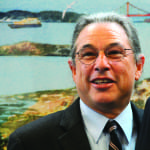 Interview, Malcolm Marshall
Editors Note: Jeff Ritterman, 64, is a retired cardiologist and former Richmond City Council member. Ritterman was a driving force behind Measure N, which would have imposed a city tax on sugar-sweetened beverages. Otherwise known as the "soda tax," the measure was voted down in last November's election.
Richmond Pulse: Where is […]
Continue Reading

→
RICHMOND PULSE
is a community news and media outlet, committed to amplifying the voices of the city's under-served residents. Our reporting is led by young people, with the intent of serving the entire community. Through our work, we seek to create dialogue, and find solutions to, the health issues that plague the Richmond, California community.
---