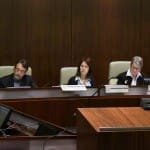 On
April 9, 2013
By
admin
RP Editors
On April 5 a public meeting called by State Senators Loni Hancock and Mark DeSaulnier took place at the Richmond Memorial Civic Center to review what caused the Chevron fire and explosion last August. Federal investigators who attended the review determined that neglect by Chevron led directly to the catastrophe. Investigators […]
Continue Reading

→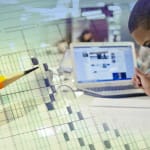 On
March 27, 2013
By
admin
News Analysis • Antoinette Evens
Public schools in California will no longer be ranked strictly by student performance on standardized test scores but by a number of other factors such as student readiness for college and the workplace, and other criteria that are yet to be determined by the State of California. The fact that […]
Continue Reading

→
Contact: Hanif Houston, 510-684-0322, hhouston@childrensdefense.org
Oakland, CA—Yesterday, public officials, policymakers, community organizations, youth advocates, and the public gathered at Oakland City Hall for the Children's Defense Fund-California's School and Community Safety Forum, a pioneering event that highlighted the innovative work being done across the East Bay Area to make classrooms and streets safer for youth. […]
Continue Reading

→
On
March 20, 2013
By
admin
by Asani Shakur
The "b-word" is so commonly used today, that it's not really perceived as a bad word anymore. Young boys and girls hear it often in the music they listen to and other aspects of pop culture and they start using it themselves, without really understanding what it means.
Many of us, however, […]
Continue Reading

→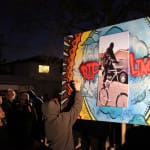 On
March 18, 2013
By
admin
Karina Guadalupe • additional interviews by Paul Billingsley
The news of 20-year-old Lincoln Plair's death was a shock to all of us who knew him. By now, I'm sure everyone else has heard about what happened. On Monday, March 4, Lincoln was shot and killed in the Iron Triangle neighborhood while he was washing […]
Continue Reading

→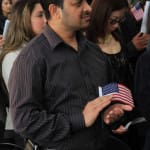 On
March 8, 2013
By
admin
Photo Essay • Edgardo Cervano-Soto
At Richmond's Craneway Pavillion on March 5th, 75 immigrants from countries as varied as Yemen, Mexico and Japan, eagerly awaited their official certification as U.S. citizens. Carolyn Muzyka, the Western Regional Director of U.S. Citizenship and Immigration Services, announced each candidate to the public before leading them all in the […]
Continue Reading

→
RICHMOND PULSE
is a community news and media outlet, committed to amplifying the voices of the city's under-served residents. Our reporting is led by young people, with the intent of serving the entire community. Through our work, we seek to create dialogue, and find solutions to, the health issues that plague the Richmond, California community.
---