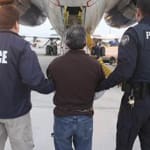 On
September 29, 2011
By
admin
EDITOR'S NOTE: A mother struggles to support her three children after her husband is arrested and deported for having no papers.
Juan Ramirez, 38, and Angelica Garcia, 34, migrated from Mexico to the United States in search of a better way of life 18 years ago. And like many undocumented people, they had been [...]
Continue Reading

→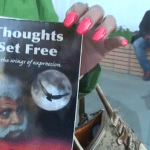 On
September 25, 2011
By
admin
Video, Sean Shavers, Ann Bassette
Family and friends remember activist, author and composer Fred Jackson at a memorial service at North Richmond Missionary Baptist Church.
Continue Reading

→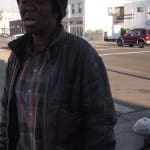 On
September 22, 2011
By
admin
Photo Essay, Karina Guadalupe and Nancy Ybarra
Walking through Central Richmond every day, I can't help but notice all the garbage around, all the for sell, foreclosed and abandoned houses. I pass by flowers on a corner; there to remember someone who died.  A day doesn't go by that someone doesn't ask me for spare change. [...]
Continue Reading

→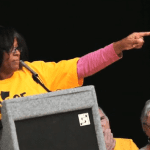 On
September 20, 2011
By
admin
Video, William Haynes
EDITOR'S NOTE: With hundreds of foreclosed homes and empty lots, illegal dumping and crime are hurting Richmond neighborhoods. In response, the Alliance of Californians for Community Empowerment (ACCE) recently held a community meeting at the Nevin Center on September 6th, to hold banks that own these homes accountable.
Continue Reading

→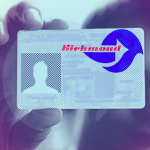 On
September 13, 2011
By
admin
News Report, Kia Croom
By a unanimous vote, on July 6, the Richmond City council approved the issuing of Municipal Identification cards to city residents. The cards are designed to promote public safety, foster community pride and support local commerce. The cards will feature a pre-paid debit card function to increase citizens' access to banking [...]
Continue Reading

→
On
September 13, 2011
By
admin
Story, Edgardo Cervano-Soto
Beyond the North Richmond neighborhood, in the industrial section of this city, Chevron engineers, workers and representatives welcomed residents last Saturday to the second annual Chevron Refinery Community Tour, a chance for the public to get an up-close look at the largest oil refinery on the West Coast, producing 240,000 barrels (42 [...]
Continue Reading

→
RICHMOND PULSE
is a community news and media outlet, committed to amplifying the voices of the city's under-served residents. Our reporting is led by young people, with the intent of serving the entire community. Through our work, we seek to create dialogue, and find solutions to, the health issues that plague the Richmond, California community.
---
Download the Richmond Pulse Newspaper (English and Spanish PDF)

Related Richmond, Ca News