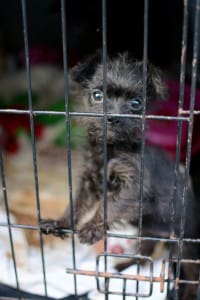 On
November 25, 2014
By
admin
Photo Essay, David Meza
On rides around North Richmond I pass dogs in the streets.
Some bark and give chase as I cycle by;
Others just watch as I roll pass.
Some guard small businesses, some live in homes.
Some are abandoned, or run loose
German Shepherds, Pit Bulls, Huskies, all hang by the […]
Continue Reading

→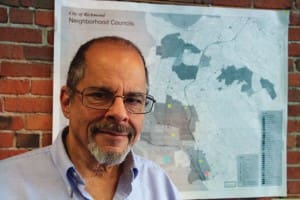 On
November 14, 2014
By
admin
Interview, Malcolm Marshall
Editor's Note: Richmond Progressive Alliance Campaign Coordinator and one time Mayoral candidate, Mike Parker spoke to Richmond Pulse's  Malcolm Marshall about the recent election, working with Mayor-elect Tom Butt and training new leaders in Richmond.
Richmond Pulse: RPA lost in the 2012 election but came back strong this year. What was the […]
Continue Reading

→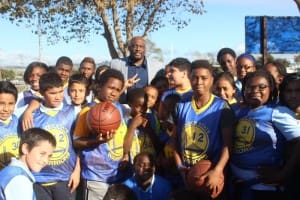 On
November 8, 2014
By
admin
Story and Photos by Chanelle Ignant
Lenora Walker grew up playing basketball near Martin Luther King Park in Richmond. But when the Martin Luther King Community Center closed a few years ago, the park's run down outdoor courts became her only option.
"All we had left were the courts here that had cracks [and] the […]
Continue Reading

→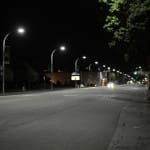 On
October 27, 2014
By
admin
News Report, Nancy Deville
Richmond's residential streets will soon look a whole lot brighter as the city's plan to convert its streetlights to LED technology is nearing completion.
Joining a growing trend of cities switching to LED to save money and conserve energy, Richmond expects to save about $500,000 a year in maintenance and […]
Continue Reading

→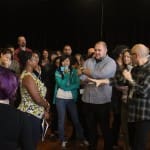 On
October 15, 2014
By
admin
by Chanelle Ignant
At the California Nonprofit Technology Festival, or simply Tech Fest, hosted at the East Bay Center for the Performing Arts in downtown Richmond, there were no power point presentations or keynote speakers.
Instead, the participants were at the helm, setting the agenda and leading nearly every discussion.
The two-day festival — hosted […]
Continue Reading

→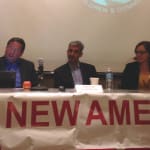 On
September 12, 2014
By
admin
Event, Peter Schurmann | New America Media
When Libier Gonzalez first arrived to the United States from Mexico three years ago, her family could not afford Internet access at home. A mother of three, she says not having Internet impacted everything from her ability to find work to her children's education.
Then, about a year […]
Continue Reading

→
RICHMOND PULSE
is a community news and media outlet, committed to amplifying the voices of the city's under-served residents. Our reporting is led by young people, with the intent of serving the entire community. Through our work, we seek to create dialogue, and find solutions to, the health issues that plague the Richmond, California community.
---