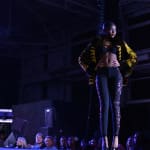 On
February 20, 2014
By
admin
Story • Monet Boyd/Photos • David Meza
Richmond celebrated "Unity Day" on February 8th with a "Behind the Curtain Gala," held at the Craneway Pavilion.  The fundraiser brought together individuals and local charities for a night of music, dance, art, and giving. The event also provided a sneak peek at a new partnership between the [...]
Continue Reading

→
On
February 20, 2014
By
admin
Press Release • February 20, 2014
Richmond, CA. Earlier this week, the news media reflected some serious issues in regard to public housing of the Richmond Housing Authority. I would like to thank the news media for bringing this important matter to the City Council's attention. We are fortunate to have a free and investigative [...]
Continue Reading

→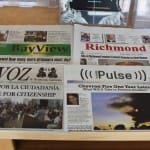 On
February 12, 2014
By
admin
News Report, Sukey Lewis and Asha DuMonthier | New America Media
RICHMOND, Calif. — There's a good old-fashioned muckraker's war going on in Richmond, Calif., and Chevron's "community-driven" news site Richmond Standard is the latest fighter to step into the ring.
This sprawling city east of San Francisco is home to Chevron's oil refinery, which [...]
Continue Reading

→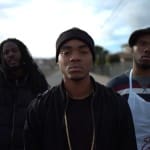 On
February 11, 2014
By
admin
By  Edgardo Cervano-Soto
Growing up in North Richmond, Donte Clark, like many residents, relied on corner stores for groceries. The small "mom and pop" shops were a lifeline for many. "A lot of us grew up on convenience stores — the food they brought, the social life," says Clark. "The stores represent the heart [...]
Continue Reading

→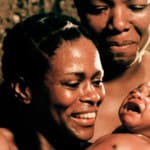 On
February 5, 2014
By
admin
By Asani Shakur
What vision was set before you?
In African customs and traditions before the Europeans colonized us, our ancestors gave names to their children that held value. Names not only represented one's identity but also a promise, a vision, and expectations for that child to follow as they grew in life. The process [...]
Continue Reading

→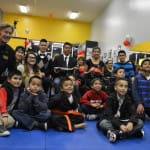 On
February 1, 2014
By
admin
Photo Essay • David Meza
In 1982, Eddie Solis opened Solis Martial Arts in San Pablo, which has over the years provided hundreds of children and families living in the Richmond and San Pablo communities with martial arts training.
Now, Solis's son James, who is the current executive director, has converted the martial arts school [...]
Continue Reading

→
RICHMOND PULSE
is a community news and media outlet, committed to amplifying the voices of the city's under-served residents. Our reporting is led by young people, with the intent of serving the entire community. Through our work, we seek to create dialogue, and find solutions to, the health issues that plague the Richmond, California community.
---
Download the Richmond Pulse Newspaper (English and Spanish PDF)

Related Richmond, Ca News