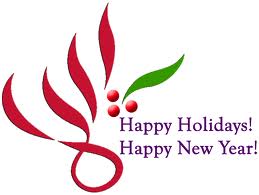 On
December 24, 2014
By
admin
From the Pulse News Desk, Posted Dec 24, 2014
Holiday Closures
Richmond city offices will be closed during the holiday week beginning Wednesday, Dec. 24 and reopening on Friday, Jan. 2, 2015.
The closure includes city offices as well as the Richmond Public Library and Recreation facilities. The Richmond Plunge at 1 Garrard […]
Continue Reading

→
On
December 18, 2014
By
admin
Story by Edgardo Cervano-Soto | Photos by David Meza
On a Tuesday morning in December, Richmond saw its first demonstration against police brutality and the killing of black and brown people at the hands of police. The RYSE Youth Center in Richmond spearheaded the event, bringing out over 200 people, who stood in-line down […]
Continue Reading

→
On
December 17, 2014
By
admin
Interviews and Photos, Marco Villalobos
Editor's Note: When President Barack Obama proposed his $263-million spending package to expand the use of body cameras on officers, among other efforts to improve community-police relations, last month, he noted that "simmering distrust" of law enforcement is present in communities of color across the nation. With that in mind, […]
Continue Reading

→
On
December 10, 2014
By
admin
Editor's Note: In Richmond, Calif., a city long equated with high rates of crime and poverty, the local police have taken steps in recent years to improve relations with the communities they serve. Richmond Chief of Police Chris Magnus turned out at a recent local rally against police brutality. The rally was one of many […]
Continue Reading

→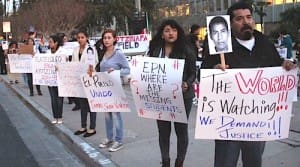 On
December 4, 2014
By
admin
 News Report, Alfredo Camacho |South Kern Sol/ New America Media,
BAKERSFIELD, Calif. — As thousands take to the streets in cities nationwide to express outrage over the police shooting of an unarmed black teenager in Ferguson, Missouri, another protest movement is sweeping through Mexican American and immigrant […]
Continue Reading

→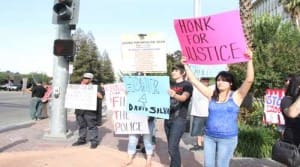 On
December 4, 2014
By
admin
New America Media, First Person, Various Authors, Posted: Dec 04, 2014
Above: Residents of Bakersfield protested last May on the one-year anniversary of the death of David Silva. The 33 year-old father of four died while being beaten by nine Kern County sheriff's deputies. (photo: Alfredo Camacho) Editor's Note: When President Obama proposed […]
Continue Reading

→
RICHMOND PULSE
is a community news and media outlet, committed to amplifying the voices of the city's under-served residents. Our reporting is led by young people, with the intent of serving the entire community. Through our work, we seek to create dialogue, and find solutions to, the health issues that plague the Richmond, California community.
---