On
August 26, 2014
By
admin
Food Review,  Luis Cubas
For me, being back home from school for the summer meant one thing: getting some "Phila Burger."
Located on 23rd street, Philadelphia Hoagie Station, otherwise known as simply Phila Burger, is one of the hidden gems that the City of Richmond has to offer. When I was in high […]
Continue Reading

→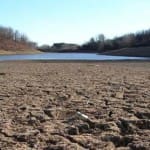 On
July 24, 2014
By
admin
News Report, Ngoc Nguyen | New America Media
SAN FRANCISCO — Californians rank the drought as their number one environmental concern, according to a new statewide survey. The poll by the Public Policy Institute of California (PPIC) found three out of four residents favor mandatory curbs on water use.
"They want the local district […]
Continue Reading

→
On
July 22, 2014
By
admin
By Asani Shakur
Last month marked the 50th anniversary of the 1964 Civil Rights Act, an act that made it illegal to discriminate based on race, color, religion sex or national origin in the United States. Bay Area leaders came together on June 18th at Beebe Memorial Cathedral Church in Oakland to celebrate and commemorate […]
Continue Reading

→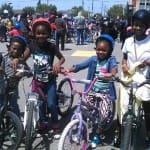 On
June 18, 2014
By
admin
by Sean Shavers
Dressed in a hoodie and Nike sneakers, 15-year-old TreShawn Jackson, stood next to his bike and proudly described why he was out at last month's 4th annual Major Taylor Family Bike Fiesta. "I thought it'd be cool to ride around the neighborhood," he said. "It's what I do, and enjoy doing."
Jackson […]
Continue Reading

→
News Report + Photos, Sukey Lewis
Pregnancy and parenthood can be both scary, and exciting; bringing a new life into the world comes with a host of new responsibilities and uncertainties. With that in mind, community groups and healthcare organizations in Richmond invited new and expecting parents to celebrate their newfound excitement—and address some of […]
Continue Reading

→
On
March 25, 2014
By
admin
News Report, Malcolm Marshall
Last week, the Richmond City Council voted in favor of a city ordinance that will increase the local minimum wage from $8 to $12.30 an hour by 2017. The increase will be phased in over 3 years, and positions Richmond to have the highest minimum wage of any city in California. […]
Continue Reading

→
RICHMOND PULSE
is a community news and media outlet, committed to amplifying the voices of the city's under-served residents. Our reporting is led by young people, with the intent of serving the entire community. Through our work, we seek to create dialogue, and find solutions to, the health issues that plague the Richmond, California community.
---