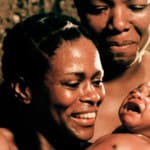 On
February 5, 2014
By
admin
By Asani Shakur
What vision was set before you?
In African customs and traditions before the Europeans colonized us, our ancestors gave names to their children that held value. Names not only represented one's identity but also a promise, a vision, and expectations for that child to follow as they grew in life. The process [...]
Continue Reading

→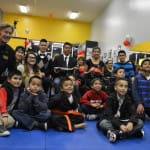 On
February 1, 2014
By
admin
Photo Essay • David Meza
In 1982, Eddie Solis opened Solis Martial Arts in San Pablo, which has over the years provided hundreds of children and families living in the Richmond and San Pablo communities with martial arts training.
Now, Solis's son James, who is the current executive director, has converted the martial arts school [...]
Continue Reading

→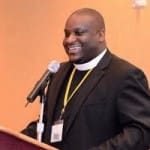 On
January 24, 2014
By
admin
Interview • Dr. Joseph Marshall, Street Soldiers Radio
EDITOR'S NOTE: The following conversation took place on Street Soldiers Radio between Dr. Joseph Marshall, co-founder and executive director of the San Francisco-based violence prevention program Alive & Free, and Reverend Michael McBride of The Way Christian Center in West Berkeley. Reverend McBride is the director of [...]
Continue Reading

→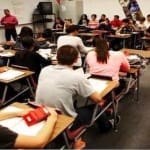 On
January 14, 2014
By
admin
Photo Essay, YouthWire
Editor's Note: California's recently enacted Local Control Funding Formula (LCFF), in effect since July 1, will continue to increase funding for school districts over the next eight years. The greatest increases will go to districts with large populations of "high need" – low-income, foster youth and English Language Learner (ELL) – [...]
Continue Reading

→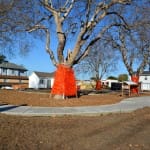 On
January 7, 2014
By
admin
Photo Essay • David Meza
Last month, Pogo Park, a nonprofit community effort to improve parks in the Iron Triangle neighborhood, hosted a tour of its project sites in Richmond for park department board members, their families and friends. It was the first in a series of tours that will take place in early 2014 [...]
Continue Reading

→
On
December 31, 2013
By
admin
RP Editors
At her last Meet With the Mayor session of 2013, on December 20, Mayor Gayle McLaughlin led a moment of reflection to honor the 16 lives lost to homicide in Richmond this year. A small group gathered in a room at the Richmond Public Library, and with a candle burning in the center [...]
Continue Reading

→
RICHMOND PULSE
is a community news and media outlet, committed to amplifying the voices of the city's under-served residents. Our reporting is led by young people, with the intent of serving the entire community. Through our work, we seek to create dialogue, and find solutions to, the health issues that plague the Richmond, California community.
---
Download the Richmond Pulse Newspaper (English and Spanish PDF)

Related Richmond, Ca News