On
November 20, 2014
By
admin
Review , Sonya Mann
When my little white Corolla starts rattling under the hood, I take it to Narasaki Automotive and Marine, off of Marina Way South in Richmond.
After I step into the small office to hand over my keys, I always say hello to Sparky. He's the big shaggy dog who spends […]
Continue Reading

→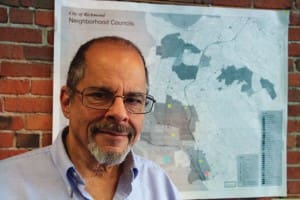 On
November 14, 2014
By
admin
Interview, Malcolm Marshall
Editor's Note: Richmond Progressive Alliance Campaign Coordinator and one time Mayoral candidate, Mike Parker spoke to Richmond Pulse reporter Malcolm Marshall about the recent election, working with Mayor-elect Tom Butt and training new leaders in Richmond.
Richmond Pulse: RPA lost in the 2012 election but came back strong this year. What was […]
Continue Reading

→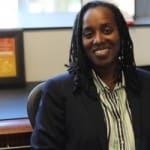 On
October 26, 2014
By
admin
Commentary, Asani Shakur
Recently, I came across some of the rhetoric that has taken place in the Richmond City Council.
I saw on Youtube that Councilwoman Jovanka Beckles was chastised and made a mockery of for wearing an African head wrap at one of the city council meetings. What bothered my heart was that […]
Continue Reading

→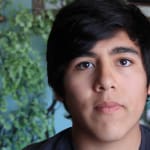 On
October 6, 2014
By
admin
Story and Video • Edgardo Cervano-Soto
Manuel Martinez thought his future would follow the life of his father. When he was 17, he thought he'd work in construction after high school. Despite living in Richmond since the age of one, Martinez didn't think he had many options because of his undocumented status.
Farther north, […]
Continue Reading

→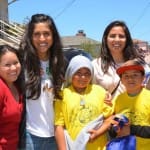 On
October 5, 2014
By
admin
By Zaira Sierra
For over four years, I've worked with Richmond families. I've volunteered with Contra Costa Interfaith Supporting Community Organization assisting undocumented youth with their Deferred Action for Childhood Arrivals (DACA) applications and Building Blocks for Kids where I was part of the Community Engagement and Advocacy Team. Recently, I joined the Youth […]
Continue Reading

→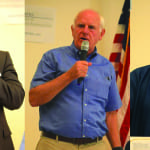 On
October 2, 2014
By
admin
News Report, Malcolm Marshall | Photos, Safrina F. Fei
Nat Bates, Tom Butt or Uche Uwahemu. Those are the choices Richmond voters will face on November 4 when they cast ballots for new leadership in the city.
After eight years Mayor Gayle McLaughlin is termed out of office and seeking a seat on the […]
Continue Reading

→
RICHMOND PULSE
is a community news and media outlet, committed to amplifying the voices of the city's under-served residents. Our reporting is led by young people, with the intent of serving the entire community. Through our work, we seek to create dialogue, and find solutions to, the health issues that plague the Richmond, California community.
---
Download the Richmond Pulse Newspaper (English and Spanish PDF)

Popular Posts

Related Richmond, Ca News