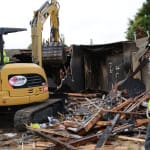 On
September 19, 2014
By
admin
Photo Essay, David Meza
David Batiste says he loves the job he describes as "a little dangerous" and "never the same routine."
Baptiste is an equipment operator with Richmond's Code Enforcement Abatement crew.
On this day, he is helping demolish a burned down house at 24th and Maricopa Ave. He said this home has [...]
Continue Reading

→
On
September 15, 2014
By
admin
Story by Jennifer Herrera
It was July 22, 2014 and Valeska Castañeda was heading out, on foot, with a group of mothers and children for a long journey across California. The plan was to walk over 350 miles from Merced to the U.S. Border near San Diego as a sign of solidarity with [...]
Continue Reading

→
On
August 14, 2014
By
admin
News Report + Photos, Sukey Lewis
"You better go Richmond on him!"
Coach John Island spoke forcefully into his fighter's ear as they huddled in the red corner of the boxing ring. Jonny Perez was in the middle of his third and final fight at the 2014 Ringside World Championship in Kansas City, [...]
Continue Reading

→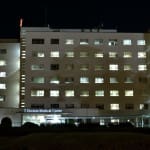 On
July 14, 2014
By
admin
Commentary, Melvin Willis
Back in March 2014 while I was visiting my mom at her home she suddenly lost her breath, and couldn't catch it. Her breathing was so labored she could barely talk. An ambulance came and took her to the nearest public hospital, just 5 minutes from her house—Doctors Medical Center.
The team [...]
Continue Reading

→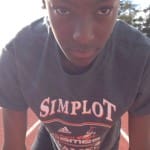 by Sukey Lewis
Kaylah Robinson jumps up and down rolling her head from side to side. Her deep brown eyes focus on the horizon—past the yards of track and two hurdles in front of her. Kaylah's arms hang taut at her sides, fingers splayed apart. Every muscle in her long legs seems to [...]
Continue Reading

→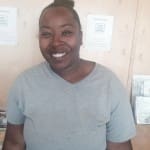 On
June 20, 2014
By
admin
EDITOR'S NOTE: There are over 58,000 children and teens in California's foster care system. These young people are removed from their families, and cared for by the state, because of abuse and neglect at home.
Julia Gayfield, 21, is a multi-racial, former foster youth, living in Richmond. She was removed from her parents and placed into [...]
Continue Reading

→
RICHMOND PULSE
is a community news and media outlet, committed to amplifying the voices of the city's under-served residents. Our reporting is led by young people, with the intent of serving the entire community. Through our work, we seek to create dialogue, and find solutions to, the health issues that plague the Richmond, California community.
---