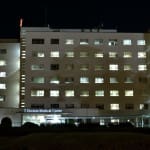 On
July 14, 2014
By
admin
Commentary, Melvin Willis
Back in March 2014 while I was visiting my mom at her home she suddenly lost her breath, and couldn't catch it. Her breathing was so labored she could barely talk. An ambulance came and took her to the nearest public hospital, just 5 minutes from her house—Doctors Medical Center.
The team [...]
Continue Reading

→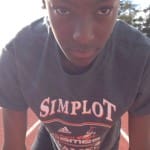 by Sukey Lewis
Kaylah Robinson jumps up and down rolling her head from side to side. Her deep brown eyes focus on the horizon—past the yards of track and two hurdles in front of her. Kaylah's arms hang taut at her sides, fingers splayed apart. Every muscle in her long legs seems to [...]
Continue Reading

→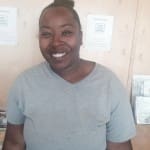 On
June 20, 2014
By
admin
EDITOR'S NOTE: There are over 58,000 children and teens in California's foster care system. These young people are removed from their families, and cared for by the state, because of abuse and neglect at home.
Julia Gayfield, 21, is a multi-racial, former foster youth, living in Richmond. She was removed from her parents and placed into [...]
Continue Reading

→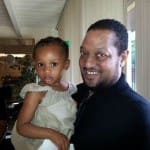 On
June 17, 2014
By
admin
By Russell Morse
Kevin Weston, accomplished journalist and long time New America Media family member, died Monday at his home in Oakland after a nearly 2 year fight with leukemia. From 1999 to 2010, Kevin worked as the organization's Youth Communications director, but his legacy reaches far beyond that title. Kevin was a teacher, an [...]
Continue Reading

→
Editor's Note: For this latest installment of our ongoing interview series with the Richmond Police Chief, we eschewed the usual crime related topics for a more human conversation about family, the benefits of living where you work, and the mental strains of doing police work.
Richmond Pulse: It's not unusual for police officers to [...]
Continue Reading

→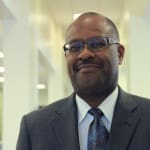 On
April 22, 2014
By
admin
Interview by Edgardo Cervano-Soto
Ed. Note: Charles Ramsey, 52, is currently Board President of the West Contra Costa Unified School District (WCCUSD). He spoke to Richmond Pulse reporter Edgardo Cervano-Soto about why he decided to enter the mayoral race, what kind of leadership he thinks the City of Richmond needs, and his vision of turning [...]
Continue Reading

→
RICHMOND PULSE
is a community news and media outlet, committed to amplifying the voices of the city's under-served residents. Our reporting is led by young people, with the intent of serving the entire community. Through our work, we seek to create dialogue, and find solutions to, the health issues that plague the Richmond, California community.
---
Download the Richmond Pulse Newspaper (English and Spanish PDF)

Related Richmond, Ca News