On
February 18, 2014
By
admin
Interview +Photos, Edgardo Cervano-Soto
Editor's Note: Richmond mayoral candidate Mike Parker, 73, is currently a lead organizer of the Richmond Progressive Alliance and an instructor in the Electrical/Instrumentation department at Los Medanos College in Pittsburg, Calif. He previously spent 37 years as an autoworker in Detroit, and holds degrees from the University of Chicago and [...]
Continue Reading

→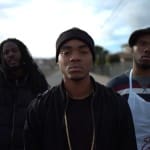 On
February 11, 2014
By
admin
By  Edgardo Cervano-Soto
Growing up in North Richmond, Donte Clark, like many residents, relied on corner stores for groceries. The small "mom and pop" shops were a lifeline for many. "A lot of us grew up on convenience stores — the food they brought, the social life," says Clark. "The stores represent the heart [...]
Continue Reading

→
On
February 6, 2014
By
admin
Column, Vernon Whitmore
Celebrated in the United States, Canada, and the United Kingdom, Black History Month is an important annual commemoration of African American history and people. It began in 1926 with historian Carter G. Woodson and the Association for the Study of Negro Life and History, who wanted to encourage the study of the [...]
Continue Reading

→
On
February 1, 2014
By
admin
Interview • Malcolm Marshall
EDITOR'S NOTE: Singer Dorothy Combs Morrison Henry, 69, was born in Longview, Texas and raised in Richmond, CA, a city she still frequents. Morrison found fame as the lead vocalist on the 1968 hit song, "Oh Happy Day," by the Edwin Hawkins Singers. The song went on to become a gospel standard and has been [...]
Continue Reading

→
On
December 31, 2013
By
admin
RP Editors
At her last Meet With the Mayor session of 2013, on December 20, Mayor Gayle McLaughlin led a moment of reflection to honor the 16 lives lost to homicide in Richmond this year. A small group gathered in a room at the Richmond Public Library, and with a candle burning in the center [...]
Continue Reading

→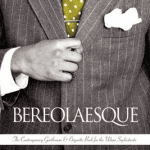 On
November 27, 2013
By
admin
Five Thanksgiving Etiquette Tips
by Enitan Bereola
Ed Note:  Enitan Bereola II is the author of, "BEREOLAESQUE: The Contemporary Gentleman & Etiquette Book for the Urban Sophisticate." His new book, "GENTLEWOMAN," will be released in December. Here, Bereola offers five etiquette tips for the Thanksgiving holiday.
1. The people that offer the least expect the [...]
Continue Reading

→
RICHMOND PULSE
is a community news and media outlet, committed to amplifying the voices of the city's under-served residents. Our reporting is led by young people, with the intent of serving the entire community. Through our work, we seek to create dialogue, and find solutions to, the health issues that plague the Richmond, California community.
---