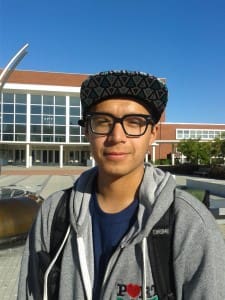 On
February 19, 2015
By
admin
By Joanna Pulido
Gracefully riding through the bike lanes of Richmond, Josue Hernandez gets to his destinations with speed and ease. At 23, he has the energy and athleticism to bike everyday, but is calm and soft-spoken, with a mix of confidence and down to earth personality.
Hernandez is a North Richmond resident working […]
Continue Reading

→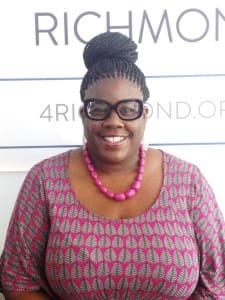 On
February 13, 2015
By
admin
Interview, Vernon Whitmore
EDITORS NOTE: Kyra Worthy is the Executive Director of Chevron backed non-profit For Richmond, an organization dedicated to uniting the community and taking active steps toward tackling issues facing Richmond residents. Worthy says her greatest gift is that she won't accept no for answer.
Incoming Chair of the Richmond Chamber of Commerce, […]
Continue Reading

→
On
January 17, 2015
By
admin
News Report,  Malcolm Marshall | Photos by David Meza
It was all smiles in a packed house at the Richmond City Council chambers Tuesday, where newly elected Mayor Tom Butt and a handful of council members were sworn in. Notable among the faces was California Lieutenant Governor Gavin Newsom, who gave the oath to […]
Continue Reading

→
On
January 8, 2015
By
admin
By April Suwalksy
Writer's Note: I met Anthony Allen about seven years ago while working with the Richmond Community Foundation. I was new to Richmond, and Anthony welcomed me and helped me get settled. We worked together on several projects for the Nystrom United Revitalization Effort (NURVE), and with youth who were organizing for […]
Continue Reading

→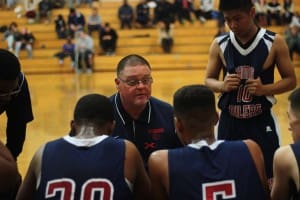 News Feature, Chanelle Ignant
At a Friday night basketball game in late November, Richmond High School's boys basketball coach, Robert Collins, paced the sidelines, yelling instructions to his team.
With less than 30 seconds left, and only a two-point lead over the Mount Diablo Devils, Collins had one command for his team.
"Don't foul […]
Continue Reading

→
On
November 26, 2014
By
admin
by Monet Boyd
I always wanted to travel the world, and this summer I got the chance.
It was my junior year at El Cerrito High School, and a friend nominated me for an ambassador position with Global Glimpse—a non-profit that provides life-changing global education to high school students. Global Glimpse partners with high […]
Continue Reading

→
RICHMOND PULSE
is a community news and media outlet, committed to amplifying the voices of the city's under-served residents. Our reporting is led by young people, with the intent of serving the entire community. Through our work, we seek to create dialogue, and find solutions to, the health issues that plague the Richmond, California community.
---