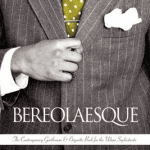 On
November 27, 2013
By
admin
Five Thanksgiving Etiquette Tips
by Enitan Bereola
Ed Note:  Enitan Bereola II is the author of, "BEREOLAESQUE: The Contemporary Gentleman & Etiquette Book for the Urban Sophisticate." His new book, "GENTLEWOMAN," will be released in December. Here, Bereola offers five etiquette tips for the Thanksgiving holiday.
1. The people that offer the least expect the [...]
Continue Reading

→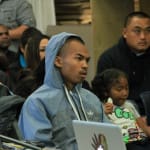 On
November 14, 2013
By
admin
Photo Essay, Edgardo Cervano-Soto
Gwai Boonkeut wore a white t-shirt, emblazoned with an image of his deceased daughter, Chan Boonkeut, holding a rose. Her murder, he told a group of community members, was the undoing of his immigrant family, the failure of their American Dream.
If there is anything positive to be taken from Chan's [...]
Continue Reading

→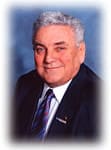 On
October 25, 2013
By
admin
News Report,  Malcolm Marshall
Racist statements about African and Asian Americans made by West County Wastewater District director Leonard Battaglia, who was quoted in a news report, have led some Richmond city officials to call for his resignation.
Battaglia, 84, a former Korean War fighter pilot who has served as an elected official for three [...]
Continue Reading

→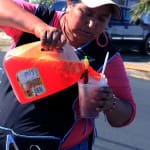 On
October 1, 2013
By
admin
Photo Essay • Edgardo Cervano-Soto
People call out to Juana Raquel as she pushes her green, wooden, home-built cart through the streets of central Richmond. Children pull back peach-colored curtains and wave from second story apartments for her to stop at their apartments. Regular customers greet her in a friendly manner and ask about her [...]
Continue Reading

→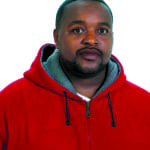 On
September 4, 2013
By
admin
Sabiduria de un Líder Comunitario, Khalid Elahi
Nunca conocí el valor completo de la vida hasta que perdí a mi amigo más cercano a la brutalidad de una arma en 1991. Vi los efectos que su muerte tuvo en su familia entera y las metas que nunca cumpliría. Me hizo realmente entender el verdadero [...]
Continue Reading

→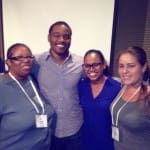 On
August 29, 2013
By
admin
By Yaquelin Valencia
My name is Yaquelin Valencia. I am 21-years-old, an undocumented Dreamer and a recent recipient of DACA (Deferred Action for Childhood Arrivals). I was born in Aquila, Michoacán, Mexico. My mother brought me to the U.S. at the age of two, and I was raised in Richmond, California. I grew up with [...]
Continue Reading

→
RICHMOND PULSE
is a community news and media outlet, committed to amplifying the voices of the city's under-served residents. Our reporting is led by young people, with the intent of serving the entire community. Through our work, we seek to create dialogue, and find solutions to, the health issues that plague the Richmond, California community.
---