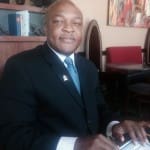 On
August 26, 2014
By
admin
Interview, Vernon Whitmore
EDITOR'S NOTE: Richmond mayoral candidate Uche Uwahemu came to the Unites States 28 years ago from Nigeria. He grew up in Washington DC, before moving to the Bay Area and settling in Richmond. After over a decade working in non-profits, Uwahemu is now the CEO of Cal Bay Consulting Group, a strategic [...]
Continue Reading

→
On
August 20, 2014
By
admin
News Report, Nancy Deville
Paying for college will soon become much easier for Richmond families, with city officials announcing a new program that will cover college tuition fees for local high school graduates.
The $35 million, 10-year initiative known as Richmond Promise will cover college tuition for Richmond students who graduate from any West [...]
Continue Reading

→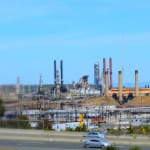 On
July 31, 2014
By
admin
News Report, Malcolm Marshall
Chevron's century-old Richmond refinery moved a step closer to a $1 billion upgrade following approval from the city's councilmembers Tuesday night.
In a contentious meeting that lasted late into the night, the Richmond City Council approved the controversial upgrade to the refinery, with a 5-0-2 vote by the Council—Mayor Gayle [...]
Continue Reading

→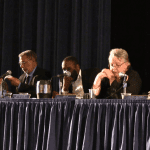 On
July 25, 2014
By
admin
News Report, Nancy Deville
Richmond's plan to implement guidelines to curb hate speech during council meetings is gaining support from residents tired of the constant negative interruptions, but others worry the move will limit their First Amendment rights.
The council recently voted for the city attorney and police chief to explore rules and procedures the [...]
Continue Reading

→
On
July 22, 2014
By
admin
By Asani Shakur
Last month marked the 50th anniversary of the 1964 Civil Rights Act, an act that made it illegal to discriminate based on race, color, religion sex or national origin in the United States. Bay Area leaders came together on June 18th at Beebe Memorial Cathedral Church in Oakland to celebrate and commemorate [...]
Continue Reading

→
On
July 17, 2014
By
admin
News Report, RP Editors | Photos, David Meza
The fight to save Doctors Medical Center from closing continued this week with a rally organized by nurses and other staff at the hospital.
The "Save Doctors Medical Center" rally was held Monday at Richmond Civic Center Plaza. About two-dozen people came out for the rally [...]
Continue Reading

→
RICHMOND PULSE
is a community news and media outlet, committed to amplifying the voices of the city's under-served residents. Our reporting is led by young people, with the intent of serving the entire community. Through our work, we seek to create dialogue, and find solutions to, the health issues that plague the Richmond, California community.
---
Download the Richmond Pulse Newspaper (English and Spanish PDF)

Related Richmond, Ca News