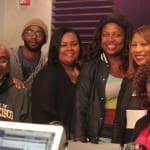 On
November 5, 2013
By
admin
Editor's Note: Below is a transcribed excerpt from the October 26th broadcast of Street Soldiers, a live call-in radio show that airs every Sunday night on KMEL 106.1fm. The topic of discussion was California's new Local Control Funding Formula (LCFF), which gives school districts more of a say in determining how their state education dollars [...]
Continue Reading

→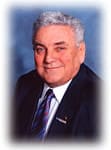 On
October 25, 2013
By
admin
News Report,  Malcolm Marshall
Racist statements about African and Asian Americans made by West County Wastewater District director Leonard Battaglia, who was quoted in a news report, have led some Richmond city officials to call for his resignation.
Battaglia, 84, a former Korean War fighter pilot who has served as an elected official for three [...]
Continue Reading

→
On
October 16, 2013
By
admin
Video, Malcolm Marshall
Ed. Note: On Tuesday Richmond Mayor Gayle McLaughlin led a crowd of protestors in denouncing Chevron Corp., which was recently fined $18 billion by a court in Ecuador. The energy giant is now seeking to block plaintiffs in that case from using U.S. courts to enforce the order. In September McLaughlin visited [...]
Continue Reading

→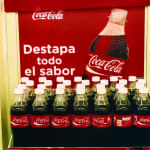 On
October 5, 2013
By
admin
News Report • Edgardo Cervano-Soto
MEXICO CITY – A proposed citywide "soda tax" failed to win enough votes in Richmond, Calif. in 2012, but that hasn't stopped other U.S. cities, and even foreign nations, from taking notice of the concept. Last month, elected officials in Mexico announced their intent to become the first nation in [...]
Continue Reading

→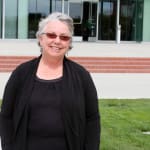 On
October 1, 2013
By
admin
Interview, RP Editors
RP: What do homeowners facing foreclosure in Richmond need to know right now about the city's plan to invoke eminent domain?
Mayor Gayle McLaughlin: We call it the Cares Program or the Local Sensible Reduction Program because, first and foremost, we would like to continue to call on the banks to work [...]
Continue Reading

→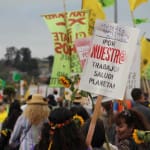 On
August 7, 2013
By
admin
Photo Essay, Luis Cubas
For most, the word "anniversary" evokes memories of happy times. But on August 6th, the word took on an entirely different meaning in Richmond. It was on that date last year that a huge black cloud was seen pluming out of the Chevron Refinery, which was the byproduct of a massive [...]
Continue Reading

→
RICHMOND PULSE
is a community news and media outlet, committed to amplifying the voices of the city's under-served residents. Our reporting is led by young people, with the intent of serving the entire community. Through our work, we seek to create dialogue, and find solutions to, the health issues that plague the Richmond, California community.
---
Download the Richmond Pulse Newspaper (English and Spanish PDF)

Related Richmond, Ca News