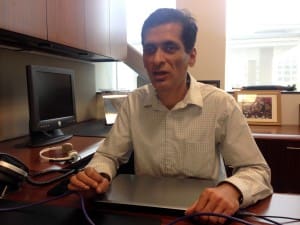 On
March 23, 2015
By
admin
Interview by Vernon Whitmore
EDITOR'S NOTE: Richmond's newest city council member is Vinay Pimple (pronounced Pim-PLAY), a 47-year-old attorney who has been on the job for less than a month. Pimple was selected unanimously by the city council from a group of 17 contenders to fill the seat vacated by Mayor Tom Butt. Born in […]
Continue Reading

→
On
February 12, 2015
By
admin
News Report, Malcolm Marshall
During the first week of February, newly elected Mayor Tom Butt announced that residents of the dilapidated Hacienda public housing complex will receive federally funded Section 8 vouchers to move into new housing.
At a press conference at the 150-unit Hacienda complex at 1300 Roosevelt Ave, Butt—along with Richmond Housing […]
Continue Reading

→
On
January 21, 2015
By
admin
EDITOR'S NOTE: Incoming Chair of the Richmond Chamber of Commerce, Vernon Whitmore, sat down with newly elected councilmember Jael Myrick to discuss the council's vacant seat, the prospects for district elections in Richmond and the future for Richmond Promise—Myrick's pet project to help every Richmond youth go to college.
Vernon Whitmore: You won your […]
Continue Reading

→
On
January 17, 2015
By
admin
News Report,  Malcolm Marshall | Photos by David Meza
It was all smiles in a packed house at the Richmond City Council chambers Tuesday, where newly elected Mayor Tom Butt and a handful of council members were sworn in. Notable among the faces was California Lieutenant Governor Gavin Newsom, who gave the oath to […]
Continue Reading

→
On
December 29, 2014
By
admin
By Nancy DeVille
Richmond's lowest paid workers will get a raise Jan. 1 when the city's minimum wage jumps from $9 to $9.60 an hour.
The ordinance, which was approved by the Richmond City Council in June, includes increases over the next few years, to $11.52 in 2016, $12.30 in 2017 and $13 per hour […]
Continue Reading

→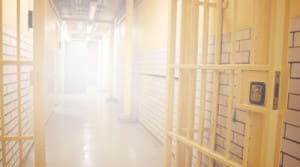 On
November 28, 2014
By
admin
News Report, Nancy Deville
Kimberly Gamboa is doing her best to readjust to life after incarceration. She is enrolled in reentry programs, meets with her parole officer regularly and spends countless hours looking for employment.
But, since her release in April, she's only landed temporary jobs. Gamboa says two felony child abuse convictions are the […]
Continue Reading

→
RICHMOND PULSE
is a community news and media outlet, committed to amplifying the voices of the city's under-served residents. Our reporting is led by young people, with the intent of serving the entire community. Through our work, we seek to create dialogue, and find solutions to, the health issues that plague the Richmond, California community.
---
Download the Richmond Pulse Newspaper (English and Spanish PDF)

Related Richmond, Ca News