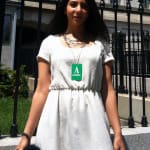 Editor's note: Last month, Richmond Pulse contributor Yasmine Elsafy traveled to Washington, D.C., as a member of a youth delegation sponsored by The California Endowment, a private health foundation. The purpose of their trip was to gain a broader understanding of how government works, and to learn about advances in education technology.
On [...]
Continue Reading

→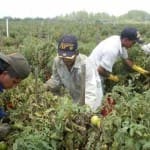 On
April 14, 2013
By
admin
News Report • Viji Sundaram
SAN FRANCISCO – Alrededor de un 75 por ciento de los trabajadores agrícolas contratados en los Estados Unidos carecen de seguro de salud, la proporción más alta de cualquier categoría ocupacional principal.
Más del 90 por ciento de ellos son nacidos en el extranjero (la mayor parte de México), jóvenes, [...]
Continue Reading

→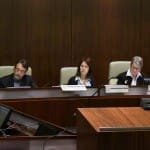 On
April 9, 2013
By
admin
RP Editors
On April 5 a public meeting called by State Senators Loni Hancock and Mark DeSaulnier took place at the Richmond Memorial Civic Center to review what caused the Chevron fire and explosion last August. Federal investigators who attended the review determined that neglect by Chevron led directly to the catastrophe. Investigators [...]
Continue Reading

→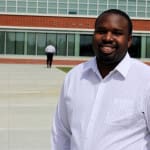 On
April 5, 2013
By
admin
News Feature, Edgardo Cervano-Soto
Jael Myrick's appointment to the Richmond City Council brought a fitting end to a city election cycle dominated by insider politics and affiliations. Fitting because Myrick, a charismatic and unassuming 27 year-old, was able to secure his seat while staying above the fray of Richmond's combative politics. In fact, he [...]
Continue Reading

→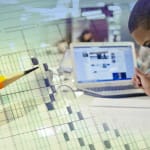 On
March 27, 2013
By
admin
News Analysis • Antoinette Evens
Public schools in California will no longer be ranked strictly by student performance on standardized test scores but by a number of other factors such as student readiness for college and the workplace, and other criteria that are yet to be determined by the State of California. The fact that [...]
Continue Reading

→
On
March 5, 2013
By
admin
Policy News of the Month
Don't like people talking about you behind your back? That is what happens when policymakers make new laws about young people, and often without even inviting them to give their opinion.
In order to advance our own agenda, we've got to know the rules of the game. That starts [...]
Continue Reading

→
RICHMOND PULSE
is a community news and media outlet, committed to amplifying the voices of the city's under-served residents. Our reporting is led by young people, with the intent of serving the entire community. Through our work, we seek to create dialogue, and find solutions to, the health issues that plague the Richmond, California community.
---
Download the Richmond Pulse Newspaper (English and Spanish PDF)

Related Richmond, Ca News