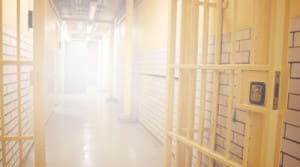 On
November 28, 2014
By
admin
News Report, Nancy Deville
Kimberly Gamboa is doing her best to readjust to life after incarceration. She is enrolled in reentry programs, meets with her parole officer regularly and spends countless hours looking for employment.
But, since her release in April, she's only landed temporary jobs. Gamboa says two felony child abuse convictions are the […]
Continue Reading

→
On
October 24, 2014
By
admin
By Malcolm Marshall
"Lets give a round of applause to these courageous young men and women who took an opportunity to take a stance to make difference in their lives," said Dewanda Joseph, mistress of ceremonies at the graduation ceremony for 19 students of the Collective Impact Institute.
The students, ranging in age from teenagers […]
Continue Reading

→
On
August 11, 2014
By
admin
Profile, Edgardo Cervano-Soto
Brandon Clark, 25, loves being outdoors and meeting people, which makes his job managing the Edible Forest Garden on the Richmond Greenway an ideal fit.
"This is the perfect location to have [a community garden] because of all the traffic that comes in and out of this place," says Clark. "When you […]
Continue Reading

→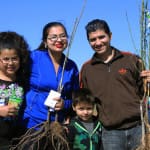 On
April 17, 2014
By
admin
News Report, Edgardo Cervano-Soto
Near the gazebo on the Richmond Greenway at Harbour Way, small trees bagged in plastic were spread out on a bed of wood chips. Families and Richmond residents huddled together, examining the trees by type: cherry, nectarine, peach. The apple trees were long gone – they'd been snapped up by the […]
Continue Reading

→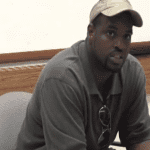 On
August 12, 2013
By
admin
Profile, Pendarvis Harshaw
In 2008, Reinaldi Gilder promised himself that he would never go back to jail. Since his release in December of that year, he's not only managed to keep his word, he has also shown others that they can do the same.
"Being on probation [is] kind of like being Black in the […]
Continue Reading

→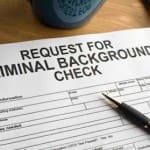 On
June 20, 2013
By
admin
Commentary, David Cunningham, New America Media
Ed. Note: In June, youth advocates testified before a hearing of the Senate Public Safety Committee in Sacramento in support of AB 1006, which would require court and probation officers to inform youth offenders of how to seal their records upun turning 18. The bill is currently awaiting approval […]
Continue Reading

→
RICHMOND PULSE
is a community news and media outlet, committed to amplifying the voices of the city's under-served residents. Our reporting is led by young people, with the intent of serving the entire community. Through our work, we seek to create dialogue, and find solutions to, the health issues that plague the Richmond, California community.
---
Download the Richmond Pulse Newspaper (English and Spanish PDF)

Related Richmond, Ca News