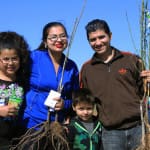 On
April 17, 2014
By
admin
News Report, Edgardo Cervano-Soto
Near the gazebo on the Richmond Greenway at Harbour Way, small trees bagged in plastic were spread out on a bed of wood chips. Families and Richmond residents huddled together, examining the trees by type: cherry, nectarine, peach. The apple trees were long gone – they'd been snapped up by the [...]
Continue Reading

→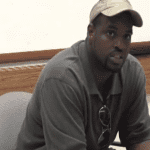 On
August 12, 2013
By
admin
Profile, Pendarvis Harshaw
In 2008, Reinaldi Gilder promised himself that he would never go back to jail. Since his release in December of that year, he's not only managed to keep his word, he has also shown others that they can do the same.
"Being on probation [is] kind of like being Black in the [...]
Continue Reading

→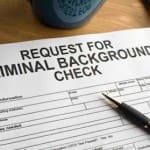 On
June 20, 2013
By
admin
Commentary, David Cunningham, New America Media
Ed. Note: In June, youth advocates testified before a hearing of the Senate Public Safety Committee in Sacramento in support of AB 1006, which would require court and probation officers to inform youth offenders of how to seal their records upun turning 18. The bill is currently awaiting approval [...]
Continue Reading

→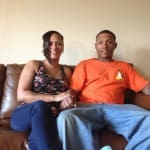 News Feature • Anna Challet
This article was updated by Pulse editors on June 7, 2013 after it was discovered that the criminal charges reported in the original article were incorrect. The author of this article was unaware of the actual charges at the time of publication.
LaVon Carter was still a teenager when he [...]
Continue Reading

→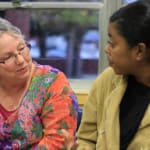 On
January 8, 2013
By
admin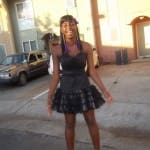 On
October 21, 2012
By
admin
Story and Video, Valerie Klinker | New America Media
Right before her high school graduation, Danielle Dokes heard the news. Her dad was being released from prison. She thought her father would get to see her graduate.
But he never showed up.
Danielle, an 18-year-old resident of Richmond, Calif., has seen her father [...]
Continue Reading

→
RICHMOND PULSE
is a community news and media outlet, committed to amplifying the voices of the city's under-served residents. Our reporting is led by young people, with the intent of serving the entire community. Through our work, we seek to create dialogue, and find solutions to, the health issues that plague the Richmond, California community.
---
Download the Richmond Pulse Newspaper (English and Spanish PDF)

Related Richmond, Ca News