Photo Essay, Gallen.Neilly & Associates
On Saturday April 27, over 450 people attended Healthy Kids Day at the Hilltop YMCA. Healthy Kids Day, a national initiative of the YMCA to improve the health and well being of kids, is filled with fun, active play and educational activities that will help parents improve their kids' lifestyles [...]
Continue Reading

→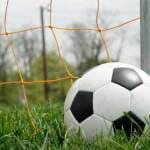 On
July 11, 2012
By
admin
News Report, Monica Quesada
RICHMOND, Calif. — Angel Leon has learned how to express his feelings through soccer. If he's angry, for example, he'll use that emotion in the game, "not to hurt, but to be more aggressive towards the ball, more energetic."
But Angel, 13, a player for the Richmond Sol Cobras, doesn't get [...]
Continue Reading

→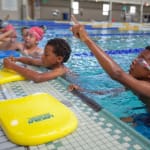 On
June 27, 2012
By
admin
News Feature, Monica Quesada
Caleb Monteiro, 6, was the only one in the lane at the pool, kicking away on his back. He swam for 30 minutes and today he did a great job.
"She said I'm on fire," said Caleb with a big smile repeating his coach's comment.
Every week, four times a week, [...]
Continue Reading

→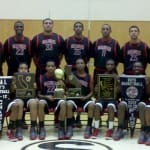 On
April 12, 2012
By
admin
News Report, Adrienne Chainey
The Salesian High School boys basketball team capped off one of the best seasons by a prep sports program in Richmond in recent memory, when they knocked off Price High School (Los Angeles) by a score of 70-56 in the Division IV State Championship game on March 23.
The team's [...]
Continue Reading

→
On
February 18, 2012
By
admin
New America Media, Commentary, Ky Phong Paul Tran, Posted: Feb 17, 2012
Pop culture traditionally has painted Asians as awkward, unathletic and never the leading man, like Long Duk Dong from a 1980s film. In just a week, Lin has shattered the stereotype.
Since he burst into the national consciousness just a week ago, basketball [...]
Continue Reading

→
RICHMOND PULSE
is a community news and media outlet, committed to amplifying the voices of the city's under-served residents. Our reporting is led by young people, with the intent of serving the entire community. Through our work, we seek to create dialogue, and find solutions to, the health issues that plague the Richmond, California community.
---