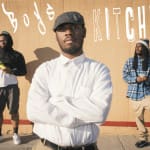 On
November 13, 2013
By
admin
A Spoken Word Theater Piece by Richmond Youth,
March 7th & 8th at De Anza High School Theater
"Po'Boys Kitchen" is a spoken word theater piece written, directed, and produced by Richmond youth. The central character of this show is the corner store itself, a Black-owned, family business in the heart of Richmond [...]
Continue Reading

→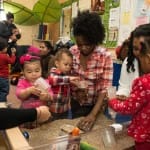 On
November 7, 2013
By
admin
News Report,  Chanelle Ignant
Every Thursday at the West County First 5 center in Richmond, a group of ten to twelve moms gathers to discuss the issues that matter most to them. The group, Kahawia Uzazi, which in Swahili language means "brown parenting," is a space where African-American mothers can share their experiences. Many come [...]
Continue Reading

→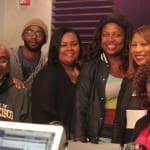 On
November 5, 2013
By
admin
Editor's Note: Below is a transcribed excerpt from the October 26th broadcast of Street Soldiers, a live call-in radio show that airs every Sunday night on KMEL 106.1fm. The topic of discussion was California's new Local Control Funding Formula (LCFF), which gives school districts more of a say in determining how their state education dollars [...]
Continue Reading

→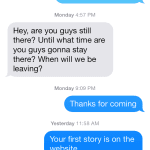 On
October 22, 2013
By
admin
Commentary • Poojan Dave
From the spoken word, to written letters to dial-up phones, humans have always sought new ways to communicate with one another. Today, it seems that texting is the mode of choice for getting messages to others quickly, especially when it comes to teenagers. According to Nielsen, American teenagers, on average, are [...]
Continue Reading

→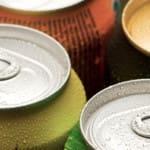 On
October 18, 2013
By
admin
News Report, Viji Sundaram|New America Media
Even as the consumption of sugary drinks among young children in California is beginning to decline, a study released today shows a significant spike among adolescents.
The study found that fully 65 percent of children between 12 and 17 drink soda and other sugary drinks every day, which is [...]
Continue Reading

→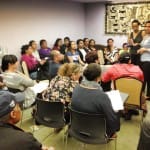 On
October 14, 2013
By
admin
By Zaira Sierra
Richmond residents and representatives of West Contra Costa Unified School District (WCCUSD) met at a convening organized by Building Blocks for Kids Collaborative on Friday September 13, for a discussion about safety in and around schools. About 40 concerned parents were given an opportunity to let the school district know about some [...]
Continue Reading

→
RICHMOND PULSE
is a community news and media outlet, committed to amplifying the voices of the city's under-served residents. Our reporting is led by young people, with the intent of serving the entire community. Through our work, we seek to create dialogue, and find solutions to, the health issues that plague the Richmond, California community.
---