On
April 1, 2014
By
admin
by Asani Shakur
Editor's Note: Asani Shakur, from Richmond, spent four years in prison. He wrote this letter to the youth while incarcerated.
Dear young kings and queens,
You do not know me personally, but you know me by way of a hood movie character or better yet, through the eyes of your favorite rapper.  […]
Continue Reading

→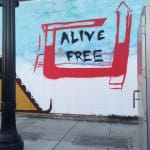 On
April 1, 2014
By
admin
RP Editors
Downtown Richmond is about to get a lot more colorful.  Local artist, Richard Muro Salazar, has broken ground on a huge mural project that will cover the walls of a currently abandoned building on the corner of McDonald Ave and Harbour Way. More than a beautification effort, the Alive & Free Richmond mural […]
Continue Reading

→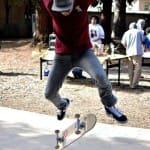 On
March 28, 2014
By
admin
Story • Chanelle Ignant | Photos • David Meza
The skate park at Richmond's Nicholl Park became a physics classroom on a Wednesday in March, when an event called "The Science of Skateboard Physics" introduced local teens and young adults to the physics principles guiding the way they ride.
Hosted by the Teen Services Branch […]
Continue Reading

→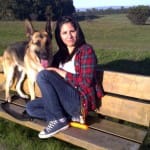 On
March 19, 2014
By
admin
Photo Essay • Zaira Sierra
One place in Richmond that I appreciate is Point Pinole Regional Shoreline. It has been a great place for me to relax, be inspired, and stay healthy. I started visiting the park when I moved back to Richmond in 2009. At first it was just a place where I could […]
Continue Reading

→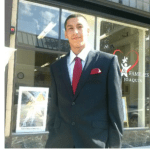 On
March 11, 2014
By
admin
Ed. Note: With emotional trauma afflicting an estimated 75 percent of children in the U.S. juvenile justice system, the Sierra Health Foundation recently launched the Positive Youth Justice Initiative (PYJI), a grant initiative that aims to encourage a "trauma-informed" approach to working with youth in custody. The initiative will direct grant dollars towards establishing key […]
Continue Reading

→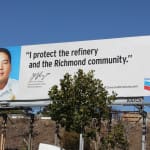 On
March 4, 2014
By
admin
Editor's Note: Late last year, Chevron began unveiling a series of billboard advertisements in Richmond.  Broadly interpreted, the ads convey a theme of city pride and feature images of workers as well as city landmarks like the Rosie the Riveter museum and local parks.  Initial reactions from residents have been mixed, with some people saying […]
Continue Reading

→
RICHMOND PULSE
is a community news and media outlet, committed to amplifying the voices of the city's under-served residents. Our reporting is led by young people, with the intent of serving the entire community. Through our work, we seek to create dialogue, and find solutions to, the health issues that plague the Richmond, California community.
---