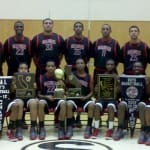 On
April 12, 2012
By
admin
News Report, Adrienne Chainey
The Salesian High School boys basketball team capped off one of the best seasons by a prep sports program in Richmond in recent memory, when they knocked off Price High School (Los Angeles) by a score of 70-56 in the Division IV State Championship game on March 23.
The team's [...]
Continue Reading

→
On
April 10, 2012
By
admin
Photo Essay, Nick Moone
High wispy clouds floating underneath a clear blue sky created a pristine backdrop for the Solano Playlot Spring Celebration last Saturday, April 7, 2012. Ebullient children took to the aging swing sets and playground equipment as Richmond residents came together to enjoy the beautiful weather while raising funds for new [...]
Continue Reading

→
On
April 3, 2012
By
admin
Blog, Richmond Pulse writers //Audio, Street Soldiers Radio
Editor's Note: A collection of multiracial voices comment on the Trayvon Martin tragedy and its aftermath.
Continue Reading

→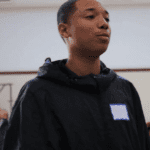 On
March 19, 2012
By
admin
News Feature,  Taisa Grant
Late last month, the City of Richmond caught a glimpse of its own future when teachers, activists, youth mentors, police officers, the mayor and others came together for a town hall style meeting called "Reclaiming Richmond."
Young people from the group RAW Talent hosted the dialogue, which focused on [...]
Continue Reading

→
On
March 10, 2012
By
admin
Video, William Haynes
Continue Reading

→
On
March 6, 2012
By
admin
News Report, Monica Quesada
Poetry, applause and laughter reigned at last week's "Meet with the Mayor" event, a monthly gathering held at the Richmond Public Library and hosted by mayor Gayle McLaughlin.
This month, the mayor's special guests included a number of local, award-winning youth poets. Danica Garcia, a senior at Salesian High School, [...]
Continue Reading

→
RICHMOND PULSE
is a community news and media outlet, committed to amplifying the voices of the city's under-served residents. Our reporting is led by young people, with the intent of serving the entire community. Through our work, we seek to create dialogue, and find solutions to, the health issues that plague the Richmond, California community.
---