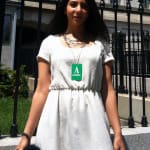 Editor's note: Last month, Richmond Pulse contributor Yasmine Elsafy traveled to Washington, D.C., as a member of a youth delegation sponsored by The California Endowment, a private health foundation. The purpose of their trip was to gain a broader understanding of how government works, and to learn about advances in education technology.
On [...]
Continue Reading

→
Photo Essay, Gallen.Neilly & Associates
On Saturday April 27, over 450 people attended Healthy Kids Day at the Hilltop YMCA. Healthy Kids Day, a national initiative of the YMCA to improve the health and well being of kids, is filled with fun, active play and educational activities that will help parents improve their kids' lifestyles [...]
Continue Reading

→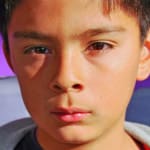 On
April 29, 2013
By
admin
Ed Note: On January 10, 2013 nine-year-old Rodrigo Guzman was detained along with his family by Immigration and Customs Enformcement (ICE) along the Texas-Mexico border. After determing their visas had expired, the family was sent back to Mexico and told they must wait five years before reapplying for a visa. Social Justice activist Mable Yee [...]
Continue Reading

→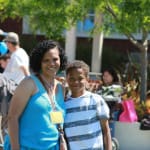 On
April 26, 2013
By
admin
News Report • Malcolm Marshall
Civic Center Plaza provided a beautiful backdrop for the fourth annual Richmond Tales Fest on Saturday, April 20. The event is based on the book "Richmond Tales" by Summer Brenner, has grown to become one of the more enjoyable family events in the Bay Area. With its message of [...]
Continue Reading

→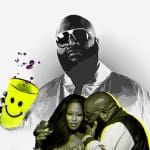 On
April 19, 2013
By
admin
By Karina Guadalupe
Put Molly all in the champagne. She ain't even know it. I took her home and I enjoy that. She ain't even know it.
– Lyics from U.O.E.N.O. by Rick Ross
I haven't yet heard the song "U.O.E.N.O." but Miami rapper Rick Ross is a pig for saying what [...]
Continue Reading

→
On
April 18, 2013
By
admin
Commentary, Alicia Marie
When I finished high school, I was adamant that I wasn't going to college. I didn't have good relationships with my teachers and I wanted nothing more to do with school. However, once I started regularly attending Omega Boys Club in San Francisco, my "bad teacher relationships" changed. At the club I [...]
Continue Reading

→
RICHMOND PULSE
is a community news and media outlet, committed to amplifying the voices of the city's under-served residents. Our reporting is led by young people, with the intent of serving the entire community. Through our work, we seek to create dialogue, and find solutions to, the health issues that plague the Richmond, California community.
---
Download the Richmond Pulse Newspaper (English and Spanish PDF)

Related Richmond, Ca News