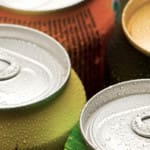 On
February 14, 2013
By
admin
News Report • Anna Challet, New America Media
SAN FRANCISCO — A majority of California voters support taxing sugar-sweetened beverages if those taxes are used for school nutrition and physical education programs, according to the results of a new Field Poll. The survey also revealed that obesity prevention measures like this have greater support [...]
Continue Reading

→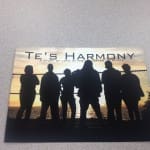 On
February 12, 2013
By
admin
Play Review • Edgardo Cervano-Soto
Walking into the theater at El Cerrito High School for RAW Talent's new stage play, one automatically sensed there were two parallel stories taking place. One story was printed on the admission ticket – "Te's Harmony", a modern re-telling of Shakespeare's Romeo and Juliet set amid the turf wars of Richmond, [...]
Continue Reading

→
On
February 7, 2013
By
admin
Commentary, Asani Shakur
The history of my ancestors is a rich history. Although Black history, sadly, is marked with the brutality and inhumanity of slavery, I also see tenacity in our history — the will, the passion and the ability to still dream, despite the harsh realities. Our ancestors left guidance for us in the [...]
Continue Reading

→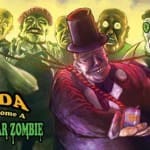 On
February 7, 2013
By
admin
Press Release • Anna Challet, New America Media
Ed. Note: Organized in the fall of 2012, the Soda Sucks anti-advertising campaign, sponsored by New America Media, invited youth from across California to "outsmart the soda advertisers." Soda Sucks awards were contested in two categories: poster and spoken word/video. Winners shared in a $3200 cash prize. Winning [...]
Continue Reading

→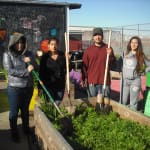 On
January 31, 2013
By
admin
News Feature, Tania Pulido
Richmond High is one of the few schools in the city that offers an Adolescent Parenting Program (APP) for teen mothers; and every year, a new wave of young moms attends the yearlong program. Back when I was in high school, a friend once told me she was on the waiting [...]
Continue Reading

→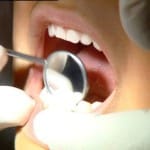 On
January 23, 2013
By
admin
News Report, Anna Challet | New America Media
Over half of California's children will soon have access to dental care because of the Affordable Care Act. The problem, according to a recent report, is that not enough dentists are willing to treat them.
"In Alturas, none of the dentists take Medi-Cal," says resident Christa Perry, [...]
Continue Reading

→
RICHMOND PULSE
is a community news and media outlet, committed to amplifying the voices of the city's under-served residents. Our reporting is led by young people, with the intent of serving the entire community. Through our work, we seek to create dialogue, and find solutions to, the health issues that plague the Richmond, California community.
---
Download the Richmond Pulse Newspaper (English and Spanish PDF)

Related Richmond, Ca News