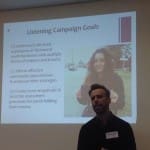 On
December 9, 2013
By
admin
Commentary by Maaika Marshall, RYSE Youth Justice Coordinator
In cities and communities like Richmond, young people are often exposed to immense amounts of trauma and violence; and unfortunately, many of them are left to find their own ways to cope with the emotional and psychological aftermath.  But at least in Richmond, adults who support young people are trying […]
Continue Reading

→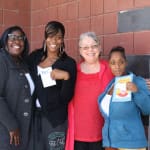 On
November 23, 2013
By
admin
News Feature, Chanelle Ignant
The gymnasium at Lavonya DeJean Middle School gave new meaning to the phrase "multi-purpose" last Saturday, when it was transformed into a baby shower venue for scores of expecting parents and their family members.
The second annual Family Resource Fair, sponsored by 4 Richmond and West County Baby Committee, was […]
Continue Reading

→
On
November 15, 2013
By
admin
Movie Review, Monet Boyd
I recently had the privilege of watching the new movie, "12 Years a Slave," which is based on a memoir by Solomon Northup. Northup was born in 1808 in Saratoga, New York as a free Black man. His book tells the story of his capture by slave traders in 1841 and […]
Continue Reading

→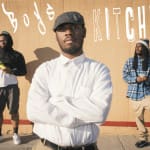 On
November 13, 2013
By
admin
A Spoken Word Theater Piece by Richmond Youth,
March 7th & 8th at De Anza High School Theater
"Po'Boys Kitchen" is a spoken word theater piece written, directed, and produced by Richmond youth. The central character of this show is the corner store itself, a Black-owned, family business in the heart of Richmond […]
Continue Reading

→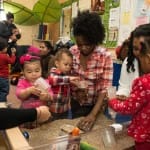 On
November 7, 2013
By
admin
News Report,  Chanelle Ignant
Every Thursday at the West County First 5 center in Richmond, a group of ten to twelve moms gathers to discuss the issues that matter most to them. The group, Kahawia Uzazi, which in Swahili language means "brown parenting," is a space where African-American mothers can share their experiences. Many come […]
Continue Reading

→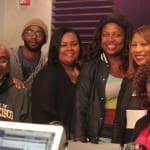 On
November 5, 2013
By
admin
Editor's Note: Below is a transcribed excerpt from the October 26th broadcast of Street Soldiers, a live call-in radio show that airs every Sunday night on KMEL 106.1fm. The topic of discussion was California's new Local Control Funding Formula (LCFF), which gives school districts more of a say in determining how their state education dollars […]
Continue Reading

→
RICHMOND PULSE
is a community news and media outlet, committed to amplifying the voices of the city's under-served residents. Our reporting is led by young people, with the intent of serving the entire community. Through our work, we seek to create dialogue, and find solutions to, the health issues that plague the Richmond, California community.
---