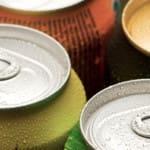 On
October 18, 2013
By
admin
News Report, Viji Sundaram|New America Media
Even as the consumption of sugary drinks among young children in California is beginning to decline, a study released today shows a significant spike among adolescents.
The study found that fully 65 percent of children between 12 and 17 drink soda and other sugary drinks every day, which is […]
Continue Reading

→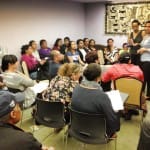 On
October 14, 2013
By
admin
By Zaira Sierra
Richmond residents and representatives of West Contra Costa Unified School District (WCCUSD) met at a convening organized by Building Blocks for Kids Collaborative on Friday September 13, for a discussion about safety in and around schools. About 40 concerned parents were given an opportunity to let the school district know about some […]
Continue Reading

→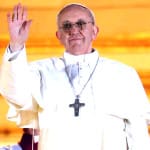 On
October 10, 2013
By
admin
Commentary, William Haynes
By now you've probably heard that the Catholic Church has a new pope, Jorge Mario Bergoglio, 76, of Argentina, who took on the name Francis when he assumed the position last March. The 266th pope, Francis, when it's all said and done may be remembered as one of the more controversial, and […]
Continue Reading

→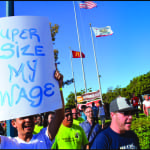 On
October 4, 2013
By
admin
Commentary • Sean Shavers | Photo courtesy of Steve Rhodes
Editor's Note: On a nationwide day of strikes on August 30th, fast food workers in 60 cities across the country marched for higher wages, including in Oakland, where hundreds of workers and their supporters demanded a living wage of $15 an hour and the right […]
Continue Reading

→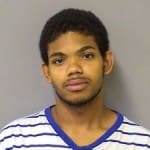 On
October 1, 2013
By
admin
Commentary, Alicia Marie
In this age of social media, it seems there is no limit to the types of extreme — even violent — acts people will videotape and post on the Internet. If there's something happening and there are bystanders, chances are someone is catching it on video. Some people do it for the […]
Continue Reading

→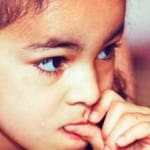 On
September 26, 2013
By
admin
News Report, Anna Challet |New America Media
While poverty remains at historically high levels, the percentage of people in the United States – especially children – who lack health insurance is declining, according to new data released by the Census Bureau.
"The big changes are in health insurance," said David S. Johnson, the chief […]
Continue Reading

→
RICHMOND PULSE
is a community news and media outlet, committed to amplifying the voices of the city's under-served residents. Our reporting is led by young people, with the intent of serving the entire community. Through our work, we seek to create dialogue, and find solutions to, the health issues that plague the Richmond, California community.
---
Download the Richmond Pulse Newspaper (English and Spanish PDF)

Related Richmond, Ca News