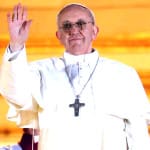 On
October 10, 2013
By
admin
Commentary, William Haynes
By now you've probably heard that the Catholic Church has a new pope, Jorge Mario Bergoglio, 76, of Argentina, who took on the name Francis when he assumed the position last March. The 266th pope, Francis, when it's all said and done may be remembered as one of the more controversial, and […]
Continue Reading

→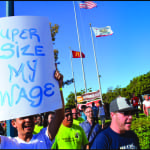 On
October 4, 2013
By
admin
Commentary • Sean Shavers | Photo courtesy of Steve Rhodes
Editor's Note: On a nationwide day of strikes on August 30th, fast food workers in 60 cities across the country marched for higher wages, including in Oakland, where hundreds of workers and their supporters demanded a living wage of $15 an hour and the right […]
Continue Reading

→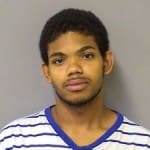 On
October 1, 2013
By
admin
Commentary, Alicia Marie
In this age of social media, it seems there is no limit to the types of extreme — even violent — acts people will videotape and post on the Internet. If there's something happening and there are bystanders, chances are someone is catching it on video. Some people do it for the […]
Continue Reading

→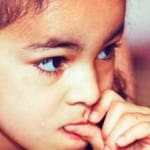 On
September 26, 2013
By
admin
News Report, Anna Challet |New America Media
While poverty remains at historically high levels, the percentage of people in the United States – especially children – who lack health insurance is declining, according to new data released by the Census Bureau.
"The big changes are in health insurance," said David S. Johnson, the chief […]
Continue Reading

→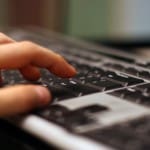 On
September 24, 2013
By
admin
Commentary, Yrui Guan and Jimmie Fails • New America Media
Ed. Note: Amid all the efforts to reform education, perhaps none promise as large of an impact as the growing use of technology in the classroom. From iPads in every student's hand to computer adapted assessments and the rise of on-line courses, advocates argue that […]
Continue Reading

→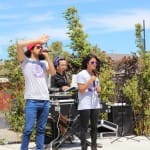 On
September 10, 2013
By
admin
Photo Essay, Luis Cubas

It was a beautiful, sunny day, and the rhythm of the music was perfect, along with the scent of food being cooked. For the fourth consecutive August, the RYSE Center, a nonprofit youth center in Richmond, organized its own Summer Jam, an event that features live music, a basketball tournament and […]
Continue Reading

→
RICHMOND PULSE
is a community news and media outlet, committed to amplifying the voices of the city's under-served residents. Our reporting is led by young people, with the intent of serving the entire community. Through our work, we seek to create dialogue, and find solutions to, the health issues that plague the Richmond, California community.
---