Commentary, Joanna Pulido
When I recently learned that Richmond is the sixteenth most ethnically diverse city in the United States, I felt proud. After all, diversity is beautiful and not everybody in the U.S. gets to experience it to the extent we do. But the news also came as a surprise because, as someone who [...]
Continue Reading

→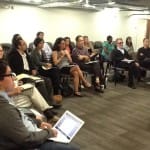 News Report, Sean Shavers
Since January, a group of Richmond-based youth and family service organizations known collectively as the Invest in Youth Coalition has been meeting regularly to devise strategies to better serve and encourage youth in the city. Led by the nonprofit RYSE Center, the coalition is leading the effort to create a dedicated [...]
Continue Reading

→
News Report + Photos, Sukey Lewis
Pregnancy and parenthood can be both scary, and exciting; bringing a new life into the world comes with a host of new responsibilities and uncertainties. With that in mind, community groups and healthcare organizations in Richmond invited new and expecting parents to celebrate their newfound excitement—and address some of [...]
Continue Reading

→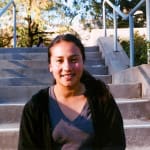 by Edgardo Cervano-Soto
Teresa Jimenez, 22, found a surprising way to deal with the stress of high school.
"Honestly, I wasn't doing so [well]," Teresa explains. "I was cutting a lot of school. There was a lot of pressure to be a certain way and I didn't feel I could socially relate to that. I [...]
Continue Reading

→
News Report, Chanelle Ignant
Editor's Note: Their numbers on campus shrinking, black students at Richmond High feel ignored — but new parent and student groups seek to change that.
It's a Thursday evening at Richmond High School, and the hallways of this normally bustling campus have fallen quiet. Behind closed doors in the [...]
Continue Reading

→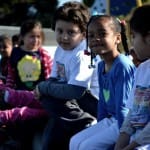 Photo Essay, David Meza
Verde Elementary School in North Richmond hosted an anti-bullying rally on April 16th. The "Anti Bully Machine" event was organized by second grade teacher Lola Sims, with the goal of encouraging and teaching children how to treat each other with decency and respect at all times, and increase safety on campus [...]
Continue Reading

→
RICHMOND PULSE
is a community news and media outlet, committed to amplifying the voices of the city's under-served residents. Our reporting is led by young people, with the intent of serving the entire community. Through our work, we seek to create dialogue, and find solutions to, the health issues that plague the Richmond, California community.
---