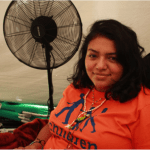 On
July 25, 2014
By
admin
By VoiceWaves Beat Reporter Michael Lozano
Editor's Note: This week a group of young people in Los Angeles went on a seven-day fast to call attention to the welfare of children who are crossing into the United States to flee violence in their home countries.
LOS ANGELES – […]
Continue Reading

→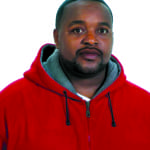 On
July 22, 2014
By
admin
by Khalid Elahi
You are, what you say you are.
People are unconscious of their power. To be anything in life, you have to tell yourself what you are. It starts with saying,"I am____"
What you put after "I am" will propel you to become just that.
Every day you are working towards […]
Continue Reading

→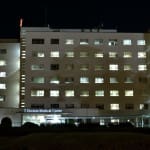 On
July 14, 2014
By
admin
Commentary, Melvin Willis
Back in March 2014 while I was visiting my mom at her home she suddenly lost her breath, and couldn't catch it. Her breathing was so labored she could barely talk. An ambulance came and took her to the nearest public hospital, just 5 minutes from her house—Doctors Medical Center.
The team […]
Continue Reading

→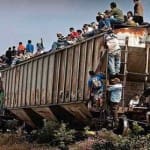 On
July 11, 2014
By
admin
Commentary, Luis Cubas
RICHMOND, Calif. – From the moment I woke up, I realized there was something unusual about the morning. The sun wasn't out, the birds weren't singing, and instead of the school bus my dad would be taking me to school. 
I soon realized why that bus hadn't come: walking to school my […]
Continue Reading

→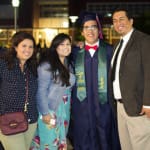 On
July 10, 2014
By
admin
By Manuel Martinez
I've called Richmond home since as far back as I can remember, but it was just two years ago that I finally felt like this place accepted me—and it was thanks to a little blue card, my social security number.
From the moment I got my "documents," my outlook on life […]
Continue Reading

→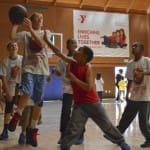 On
June 24, 2014
By
admin
Photo Essay, Jennifer Baires
Bending slightly at the knees, Keyahlah Bean lifts a basketball over head and leans back before releasing the ball into an arc that ends with a trip around the rim of the basket, before falling through the net with a swish. "Yes!" the ecstatic eight-year-old yells, jumping up, hands raised above […]
Continue Reading

→
RICHMOND PULSE
is a community news and media outlet, committed to amplifying the voices of the city's under-served residents. Our reporting is led by young people, with the intent of serving the entire community. Through our work, we seek to create dialogue, and find solutions to, the health issues that plague the Richmond, California community.
---
Download the Richmond Pulse Newspaper (English and Spanish PDF)

Related Richmond, Ca News