On
August 13, 2014
By
admin
Interview, Dr. Joseph Marshall
Editor's Note: From 1992-2004, the De La Salle High School football team in Concord, California won 151 straight games, setting a national record. The streak ended after one of the team's standout players, Terrance Kelly of Richmond, was shot and killed — just days before he was to leave to attend […]
Continue Reading

→
On
August 11, 2014
By
admin
Profile, Edgardo Cervano-Soto
Brandon Clark, 25, loves being outdoors and meeting people, which makes his job managing the Edible Forest Garden on the Richmond Greenway an ideal fit.
"This is the perfect location to have [a community garden] because of all the traffic that comes in and out of this place," says Clark. "When you […]
Continue Reading

→
On
July 26, 2014
By
admin
News Report, Marco Villalobos
When Amber Cavarlez was 16 years old, her mother was diagnosed with cancer. As the oldest child, she cared for both her mother and her younger brother. During the time that her mother was sick, and even after her mother's passing, the family didn't discuss what was happening, and Cavarlez kept […]
Continue Reading

→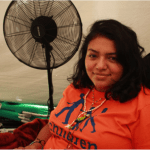 On
July 25, 2014
By
admin
By VoiceWaves Beat Reporter Michael Lozano
Editor's Note: This week a group of young people in Los Angeles went on a seven-day fast to call attention to the welfare of children who are crossing into the United States to flee violence in their home countries.
LOS ANGELES – […]
Continue Reading

→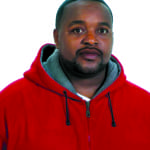 On
July 22, 2014
By
admin
by Khalid Elahi
You are, what you say you are.
People are unconscious of their power. To be anything in life, you have to tell yourself what you are. It starts with saying,"I am____"
What you put after "I am" will propel you to become just that.
Every day you are working towards […]
Continue Reading

→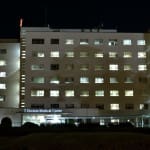 On
July 14, 2014
By
admin
Commentary, Melvin Willis
Back in March 2014 while I was visiting my mom at her home she suddenly lost her breath, and couldn't catch it. Her breathing was so labored she could barely talk. An ambulance came and took her to the nearest public hospital, just 5 minutes from her house—Doctors Medical Center.
The team […]
Continue Reading

→
RICHMOND PULSE
is a community news and media outlet, committed to amplifying the voices of the city's under-served residents. Our reporting is led by young people, with the intent of serving the entire community. Through our work, we seek to create dialogue, and find solutions to, the health issues that plague the Richmond, California community.
---