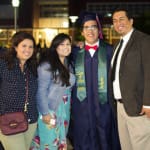 On
July 10, 2014
By
admin
By Manuel Martinez
I've called Richmond home since as far back as I can remember, but it was just two years ago that I finally felt like this place accepted me—and it was thanks to a little blue card, my social security number.
From the moment I got my "documents," my outlook on life […]
Continue Reading

→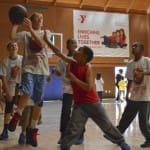 On
June 24, 2014
By
admin
Photo Essay, Jennifer Baires
Bending slightly at the knees, Keyahlah Bean lifts a basketball over head and leans back before releasing the ball into an arc that ends with a trip around the rim of the basket, before falling through the net with a swish. "Yes!" the ecstatic eight-year-old yells, jumping up, hands raised above […]
Continue Reading

→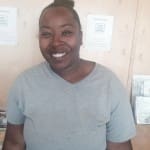 On
June 20, 2014
By
admin
EDITOR'S NOTE: There are over 58,000 children and teens in California's foster care system. These young people are removed from their families, and cared for by the state, because of abuse and neglect at home.
Julia Gayfield, 21, is a multi-racial, former foster youth, living in Richmond. She was removed from her parents and placed into […]
Continue Reading

→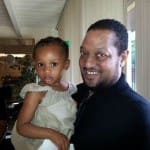 On
June 17, 2014
By
admin
By Russell Morse
Kevin Weston, accomplished journalist and long time New America Media family member, died Monday at his home in Oakland after a nearly 2 year fight with leukemia. From 1999 to 2010, Kevin worked as the organization's Youth Communications director, but his legacy reaches far beyond that title. Kevin was a teacher, an […]
Continue Reading

→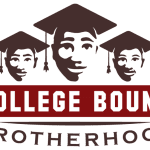 On
June 13, 2014
By
admin
Interview • Dr. Joseph Marshall
ED Note: The following conversation took place on 106 KMEL's show, Street Soldiers, between host Dr. Joseph Marshall and Zach Calbo Jackson and Akintude Ahmad, two members of the College Bound Brotherhood. The College Bound Brotherhood is a network of grantees and partners that seeks to increase college readiness, enrollment, […]
Continue Reading

→
by Edgardo Cervano-Soto
Last February, President Obama announced "My Brother's Keeper," an initiative to foster collaboration between private businesses, non-profits and local governments to support young men of color. It was in the wake of Trayvon Martin's death two years earlier, that the President had ordered his staff to develop an initiative that would address […]
Continue Reading

→
RICHMOND PULSE
is a community news and media outlet, committed to amplifying the voices of the city's under-served residents. Our reporting is led by young people, with the intent of serving the entire community. Through our work, we seek to create dialogue, and find solutions to, the health issues that plague the Richmond, California community.
---