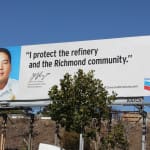 On
March 4, 2014
By
admin
Editor's Note: Late last year, Chevron began unveiling a series of billboard advertisements in Richmond.  Broadly interpreted, the ads convey a theme of city pride and feature images of workers as well as city landmarks like the Rosie the Riveter museum and local parks.  Initial reactions from residents have been mixed, with some people saying [...]
Continue Reading

→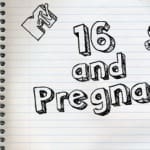 On
March 3, 2014
By
admin
Commentary, Valerie Klinker
A recent study conducted by Melissa Kearney at University of Maryland suggests that the MTV reality show, 16 and Pregnant, has led to fewer teen births. The research contends that the show produced more Internet searches and tweets by teens regarding birth control and abortion, and ultimately led to a 5.7 percent [...]
Continue Reading

→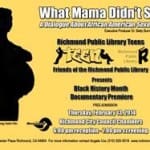 On
March 3, 2014
By
admin
Film Review by Sean Shavers
"What Mama Didn't Say: A Dialogue about African American Sexuality," recently premiered at Richmond City Hall. The event was hosted by the Teen Services Division of the Richmond Public Library. The documentary, produced by local filmmaker Doug Harris, explores multiple issues around sexuality within the Black community – essentially, all the topics [...]
Continue Reading

→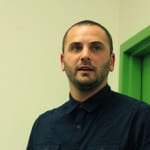 On
February 25, 2014
By
admin
News Feature, Edgardo Cervano-Soto
Early in February, the State Department opened a public comment period on the controversial Keystone XL Pipeline, part of a pipeline that would carry unrefined petroleum from Canada to the Gulf of Mexico. President Obama has yet to approve Keystone XL, which has sparked protests across the country. Richmond is far [...]
Continue Reading

→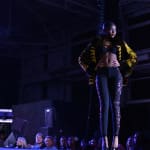 On
February 20, 2014
By
admin
Story • Monet Boyd/Photos • David Meza
Richmond celebrated "Unity Day" on February 8th with a "Behind the Curtain Gala," held at the Craneway Pavilion.  The fundraiser brought together individuals and local charities for a night of music, dance, art, and giving. The event also provided a sneak peek at a new partnership between the [...]
Continue Reading

→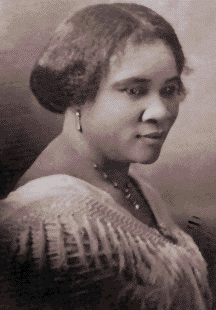 On
February 17, 2014
By
admin
Commentary • Keyannie Norford
February is Black History Month, the shortest month of the year, but nevertheless a month where African Americans can celebrate the history and successes of other African Americans, past and present. Yet even today, our k-12 public schools seem intent on keeping Black history to a minimum.
During my own high [...]
Continue Reading

→
RICHMOND PULSE
is a community news and media outlet, committed to amplifying the voices of the city's under-served residents. Our reporting is led by young people, with the intent of serving the entire community. Through our work, we seek to create dialogue, and find solutions to, the health issues that plague the Richmond, California community.
---
Download the Richmond Pulse Newspaper (English and Spanish PDF)

Related Richmond, Ca News