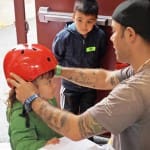 On
April 28, 2014
By
admin
By  Zaira Sierra
YES Nature to Neighborhoods, a local nonprofit that creates opportunities for Richmond residents to connect with nature, held its second annual Walk to Nature event on March 29. The walk was meant to bring community members out to enjoy public spaces like Miller Knox, a local park that is easily accessible to residents [...]
Continue Reading

→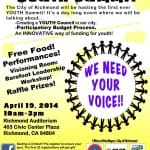 On
April 23, 2014
By
admin
News from the Mayor's Office | Written by Nicole Valentino
On Saturday, April 19, while many adults and families from the Richmond community were gathering at Point Molate Beach for the grand re-opening, young people of the city gathered for the 2014 Richmond Youth Summit. Mayor Gayle McLaughlin hosted the summit, at the Richmond Memorial Auditorium, to [...]
Continue Reading

→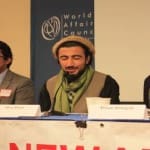 On
April 10, 2014
By
admin
New America Media, News Report, Peter Schurmann,
SAN FRANCISCO – There are a quarter million Muslims living in the Bay Area, and nearly half of them are under the age of 35. Many describe an intense personal and spiritual struggle as they look to reconcile their faith with the mainstream of American society.
These [...]
Continue Reading

→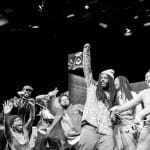 On
April 3, 2014
By
admin
by Molly Raynor
I remember the day that the idea for the play Po'Boys Kitchen was born. From behind my laptop I watched, smiling, as the RAW Talent (Richmond Artists with Talent) staff and students bounced ideas off each other for our next production. After reading through all the evaluations of our previous play, Te's Harmony, [...]
Continue Reading

→
On
April 1, 2014
By
admin
by Asani Shakur
Editor's Note: Asani Shakur, from Richmond, spent four years in prison. He wrote this letter to the youth while incarcerated.
Dear young kings and queens,
You do not know me personally, but you know me by way of a hood movie character or better yet, through the eyes of your favorite rapper.  [...]
Continue Reading

→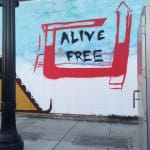 On
April 1, 2014
By
admin
RP Editors
Downtown Richmond is about to get a lot more colorful.  Local artist, Richard Muro Salazar, has broken ground on a huge mural project that will cover the walls of a currently abandoned building on the corner of McDonald Ave and Harbour Way. More than a beautification effort, the Alive & Free Richmond mural [...]
Continue Reading

→
RICHMOND PULSE
is a community news and media outlet, committed to amplifying the voices of the city's under-served residents. Our reporting is led by young people, with the intent of serving the entire community. Through our work, we seek to create dialogue, and find solutions to, the health issues that plague the Richmond, California community.
---