Edgardo Cervano-Soto, 22, is a Richmond/San Pablo raised writer and aspiring film-maker. He began writing for the Richmond Pulse in October 2011. Cervano-Soto believes in image, sound and text as informative avenues to empower community. He is most interested in reporting on Richmond's young arts scene, immigration and the LGBTQ community. Cervano-Soto graduated from Stanford University in 2011 and received a B.A degree in Urban Studies with a self-designed emphasis on immigrant communities and social incorporation. He lives between the borderlands of Richmond and San Pablo.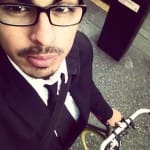 David A. Meza, 22, is a photographer/gardener/artist/bike mechanic/community activist.  From a very young age Meza has been motivated to push him self as far as he can and better his community. He has been a contributor to the Richmond Pulse since 2012.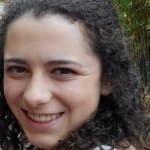 Adrienne Chainey is a young writer who enjoys challenging herself with new materials, opportunities, and adventures. Aside from a passion in writing, Adrienne aspires to work closely with the ancient creatures of Earth, i.e., fossils. She hopes to be able to focus her future career toward the study of animals and the environment from Earth's past, but also hopes to become a common name in publishing, journalism and literature. Adrienne also enjoys enjoys cats, the color orange, and mint tea, among a variety of other random things. A creative, friendly and outgoing young woman, Adrienne hopes that all of the readers of the Richmond Pulse enjoy not only her work, but the work of her fellow journalists.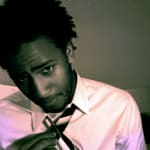 Donny Lumpkins is a 24-year-old content contributor for New America Media and the Richmond Pulse. He's been in the bay area for 6 years and currently lives in the excelsior district in San Francisco.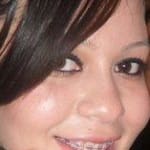 Hello, I'm Iraida Santillan. I have lived all over Richmond my whole life and am currently living in Iron Triangle. I am also, a junior at Middle College High School. After graduation I want to go to four year university and double major in sociology and English, have a minor in psychology, and then go to law school and hopefully become one of the best district attorneys. I enjoy helping others and love volunteering my free time at St. Vicente de Paul and House of Hope in St. Mark's church. It gives a sort of meaning to my life to help others. Now, fun facts! I love the color pink and I am a total girly girl. I love my fashion but I also enjoy working out. For the last year my favorite workout routine is boxing at Richmond Police Activities League (RPAL). I also enjoy going hiking it relaxes me especially when I am stressing.

My name is Karina Guadalupe and I am 20 years old. I work for a non-profit called Pogo Park, occasionally work with Richmond Youth Media and write for Richmond Pulse. Still undecided about my future goals but like to believe I'm heading down the right path. While I'm not too fond of school, I love learning new things and will try anything once. Well….almost anything. I always try to look for the good hidden behind all the BS and try to keep a smile on my face. Family is everything to me.