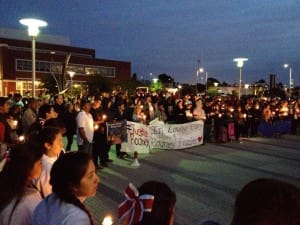 On
November 14, 2014
By
admin
By Tania Pulido
Rodney Frazier Jr. was 16 years-old, a teenager from North Richmond who loved basketball, his motorcycle, family and volunteering. On Fri., Nov. 7, his life was taken when he was shot dead in his front yard while trying to go home.
I had the gift of working with Rodney this year, […]
Continue Reading

→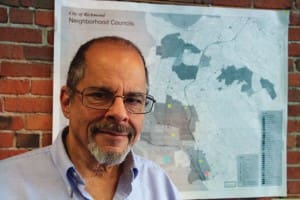 On
November 14, 2014
By
admin
Interview, Malcolm Marshall
Editor's Note: Richmond Progressive Alliance Campaign Coordinator and one time Mayoral candidate, Mike Parker spoke to Richmond Pulse's  Malcolm Marshall about the recent election, working with Mayor-elect Tom Butt and training new leaders in Richmond.
Richmond Pulse: RPA lost in the 2012 election but came back strong this year. What was the […]
Continue Reading

→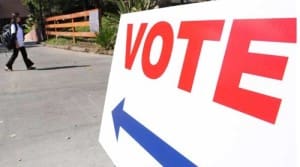 On
November 10, 2014
By
admin
News Report, Richmond Pulse
EDITOR'S NOTE: The 2014 election in Richmond will be remembered for Chevron's $3 million spending spree on its preferred candidates, Mayor-elect Tom Butt's victory, outgoing councilman Corky Booze's loss and more. But even with national news attention and high stakes for the city on the line, less than 17,000 residents voted. […]
Continue Reading

→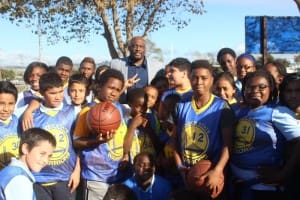 On
November 8, 2014
By
admin
Story and Photos by Chanelle Ignant
Lenora Walker grew up playing basketball near Martin Luther King Park in Richmond. But when the Martin Luther King Community Center closed a few years ago, the park's run down outdoor courts became her only option.
"All we had left were the courts here that had cracks [and] the […]
Continue Reading

→
On
October 30, 2014
By
admin
Por  Edgardo Cervano-Soto

Brandon Clark, 25, ama estar al aire libre y conocer gente, lo que hace ideal su trabajo de encargado del Jardín Bosque Comestible en el Richmond Greenway.
"Este es el lugar perfecto para tener [un jardín comunitario] debido a todo el tráfico que entra y sale de este lugar", dice […]
Continue Reading

→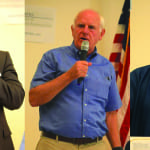 On
October 30, 2014
By
admin
Reportaje, Malcolm Marshall
Nat Bates, Tom Butt o Uche Uwahemu. Esas son las opciones que los votantes de Richmond se enfrentarán el 4 de noviembre cuando votarán por un nuevo liderazgo en la ciudad.
Después de ocho años el mandato de la alcaldesa Gayle McLaughlin llega a su final y búsca un puesto en […]
Continue Reading

→
RICHMOND PULSE
is a community news and media outlet, committed to amplifying the voices of the city's under-served residents. Our reporting is led by young people, with the intent of serving the entire community. Through our work, we seek to create dialogue, and find solutions to, the health issues that plague the Richmond, California community.
---