On
August 14, 2014
By
admin
News Report + Photos, Sukey Lewis
"You better go Richmond on him!"
Coach John Island spoke forcefully into his fighter's ear as they huddled in the red corner of the boxing ring. Jonny Perez was in the middle of his third and final fight at the 2014 Ringside World Championship in Kansas City, Missouri. […]
Continue Reading

→
On
August 13, 2014
By
admin
Interview, Dr. Joseph Marshall
Editor's Note: From 1992-2004, the De La Salle High School football team in Concord, California won 151 straight games, setting a national record. The streak ended after one of the team's standout players, Terrance Kelly of Richmond, was shot and killed — just days before he was to leave to attend […]
Continue Reading

→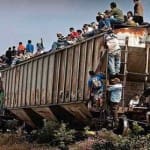 On
August 13, 2014
By
admin
Comentario, Luis Cubas
Richmond, California – Desde el momento en que me desperté, me di cuenta de que había algo extraño de la mañana. El sol no había salido, los pájaros no estaban cantando, y en vez del camión escolar mi papá me llevaría a la escuela.
Pronto me di cuenta por qué […]
Continue Reading

→
On
August 11, 2014
By
admin
Profile, Edgardo Cervano-Soto
Brandon Clark, 25, loves being outdoors and meeting people, which makes his job managing the Edible Forest Garden on the Richmond Greenway an ideal fit.
"This is the perfect location to have [a community garden] because of all the traffic that comes in and out of this place," says Clark. "When you […]
Continue Reading

→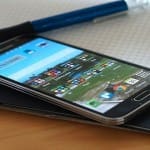 On
August 6, 2014
By
admin
UC Newsroom, News Report, Sonia Fernandez

You're on your smartphone, browsing through Facebook. In a fit of productivity, you search for, say, a project management app to help you use your non-Instagram and cat video time more effectively. You download and […]
Continue Reading

→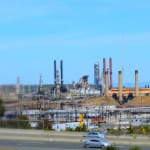 On
July 31, 2014
By
admin
News Report, Malcolm Marshall
Chevron's century-old Richmond refinery moved a step closer to a $1 billion upgrade following approval from the city's councilmembers Tuesday night.
In a contentious meeting that lasted late into the night, the Richmond City Council approved the controversial upgrade to the refinery, with a 5-0-2 vote by the Council—Mayor Gayle […]
Continue Reading

→
RICHMOND PULSE
is a community news and media outlet, committed to amplifying the voices of the city's under-served residents. Our reporting is led by young people, with the intent of serving the entire community. Through our work, we seek to create dialogue, and find solutions to, the health issues that plague the Richmond, California community.
---
Download the Richmond Pulse Newspaper (English and Spanish PDF)

Related Richmond, Ca News