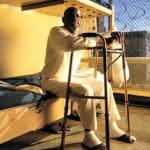 On
February 25, 2014
By
admin
News Feature, Paul Kleyman | New America Media
After devoting over 20 years as a prison social worker, Fordham University researcher Tina Maschi, PhD, declared, "There's something wrong with society when in some ways staying in prison is better than getting out. The people who are older have a much greater struggle, because [...]
Continue Reading

→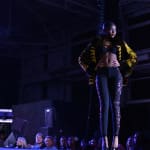 On
February 20, 2014
By
admin
Story • Monet Boyd/Photos • David Meza
Richmond celebrated "Unity Day" on February 8th with a "Behind the Curtain Gala," held at the Craneway Pavilion.  The fundraiser brought together individuals and local charities for a night of music, dance, art, and giving. The event also provided a sneak peek at a new partnership between the [...]
Continue Reading

→
On
February 20, 2014
By
admin
Press Release • February 20, 2014
Richmond, CA. Earlier this week, the news media reflected some serious issues in regard to public housing of the Richmond Housing Authority. I would like to thank the news media for bringing this important matter to the City Council's attention. We are fortunate to have a free and investigative [...]
Continue Reading

→
On
February 18, 2014
By
admin
Interview +Photos, Edgardo Cervano-Soto
Editor's Note: Richmond mayoral candidate Mike Parker, 73, is currently a lead organizer of the Richmond Progressive Alliance and an instructor in the Electrical/Instrumentation department at Los Medanos College in Pittsburg, Calif. He previously spent 37 years as an autoworker in Detroit, and holds degrees from the University of Chicago and [...]
Continue Reading

→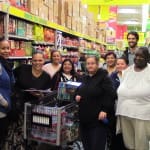 On
February 18, 2014
By
admin
News Feature, Malcolm Marshall
Can you form a new habit in 30 days? That's what some community members are trying to do this February, and the new habit they want to implement is quite simple: drink water and nothing else, for an entire month.
Now in its second year, the "Be Smarter, Drink Water Campaign" [...]
Continue Reading

→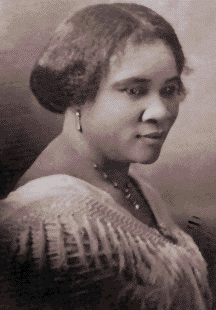 On
February 17, 2014
By
admin
Commentary • Keyannie Norford
February is Black History Month, the shortest month of the year, but nevertheless a month where African Americans can celebrate the history and successes of other African Americans, past and present. Yet even today, our k-12 public schools seem intent on keeping Black history to a minimum.
During my own high [...]
Continue Reading

→
RICHMOND PULSE
is a community news and media outlet, committed to amplifying the voices of the city's under-served residents. Our reporting is led by young people, with the intent of serving the entire community. Through our work, we seek to create dialogue, and find solutions to, the health issues that plague the Richmond, California community.
---