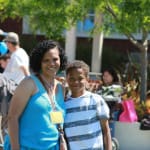 On
April 26, 2013
By
admin
News Report • Malcolm Marshall
Civic Center Plaza provided a beautiful backdrop for the fourth annual Richmond Tales Fest on Saturday, April 20. The event is based on the book "Richmond Tales" by Summer Brenner, has grown to become one of the more enjoyable family events in the Bay Area. With its message of [...]
Continue Reading

→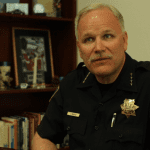 On
April 25, 2013
By
admin
Q&A, RP Editors
Richmond Pulse: The recent allegation that Sgt. Michael Wang took bribes and tipped off drug dealers plays into a public perception in certain parts of the community that police in Richmond are dirty. If the allegations are true, is this just a case of a few bad apples or is it [...]
Continue Reading

→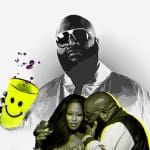 On
April 19, 2013
By
admin
By Karina Guadalupe
Put Molly all in the champagne. She ain't even know it. I took her home and I enjoy that. She ain't even know it.
– Lyics from U.O.E.N.O. by Rick Ross
I haven't yet heard the song "U.O.E.N.O." but Miami rapper Rick Ross is a pig for saying what [...]
Continue Reading

→
On
April 18, 2013
By
admin
Commentary, Alicia Marie
When I finished high school, I was adamant that I wasn't going to college. I didn't have good relationships with my teachers and I wanted nothing more to do with school. However, once I started regularly attending Omega Boys Club in San Francisco, my "bad teacher relationships" changed. At the club I [...]
Continue Reading

→
Robert K. Ross, M.D., Releases New Student Poll Showing Strong Support for School Counselors and Increased Mental Health Services on Campus
(Sacramento, CA – April 12, 2013) In testimony today before the Assembly Select Committee on Delinquency Prevention and Youth Development, California Endowment President and CEO Robert K. Ross, M.D., urged legislators and education leaders [...]
Continue Reading

→
On
April 16, 2013
By
admin
Commentary, Various Authors
David Meza:
At my high school, Omega Continuation High School, there were only three teachers: Roland Nazar, Mary Zolly and Margaret Love. They were all great in their own way. We had school baseball games and BBQs where everyone had fun – we were like one big family.
The teachers all taught [...]
Continue Reading

→
RICHMOND PULSE
is a community news and media outlet, committed to amplifying the voices of the city's under-served residents. Our reporting is led by young people, with the intent of serving the entire community. Through our work, we seek to create dialogue, and find solutions to, the health issues that plague the Richmond, California community.
---