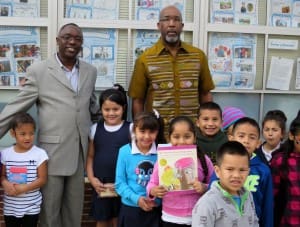 On
April 8, 2015
By
admin
By Nancy DeVille
When Ron Shaw stood up to read the children's book, "Why Mosquitoes Buzz in People's Ears," his audience — second-graders at North Richmond's Verde Elementary School — stared, giggled and raised their hands to ask questions.
Shaw thumbed through the pages of the West African tale, reading the colorful story […]
Continue Reading

→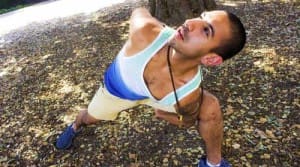 On
April 7, 2015
By
admin
 Commentary, Sandip Roy | New America Media, Posted: Apr 07, 2015
Criss-cross applesauce?
That's what a school in Encinitas, California, calls the padmasana or lotus position in its effort to make yoga sound more all-American.
It worked. A three-judge panel of the 4th district court of appeal has […]
Continue Reading

→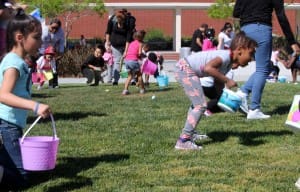 On
April 3, 2015
By
admin
Photo Essay, Richmond Pulse Editors
On a sunny Saturday morning last month, hundreds of people came out to the Spring Egg Hunt and Recreation Day at Civic Center Plaza for some springtime fun.
Sponsored by the city's Recreation Department, the free event on March 28 was well attended by grownups and kids alike.
The day […]
Continue Reading

→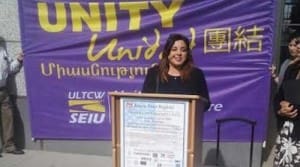 On
April 3, 2015
By
admin
News Report, Nayoon Jin |New America Media Posted: Apr 03, 2015
OAKLAND – Putri Siti is on track to graduate from UC Berkeley this year. But as an undocumented student, there was a time not long ago when her future was much less certain.
"When others were worrying about what […]
Continue Reading

→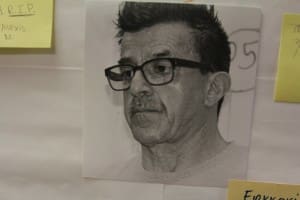 On
March 31, 2015
By
admin
Por Joanna Pulido
Era una noche fría en febrero en el campeonato de fútbol masculino North Coast Section Division II, y ahí estaba el maestro de animación e infografía de Richmond High School Mario Ferrari, animando al equipo local en voz alta, apretando los rieles de las gradas y caminando de un lado a otro […]
Continue Reading

→
On
March 31, 2015
By
admin
From the Pulse news desk
Richmond to Survey Residents
The City of Richmond is conducting its 2015 Community Survey. In the next few weeks questionnaires will be sent to a random sample of 3,000 Richmond residents, asking them to comment on the community's pressing needs and city services.
The purpose of the survey is to […]
Continue Reading

→
RICHMOND PULSE
is a community news and media outlet, committed to amplifying the voices of the city's under-served residents. Our reporting is led by young people, with the intent of serving the entire community. Through our work, we seek to create dialogue, and find solutions to, the health issues that plague the Richmond, California community.
---