On
October 20, 2014
By
admin
News Report, Nancy DeVille
Richmond is the latest Bay Area city to offer a municipal identification card with the goal of allowing residents to open bank accounts and gain access to other services.
The Richmond City ID Prepaid MasterCard program provides qualifying residents with an official form of identification that includes an optional prepaid [...]
Continue Reading

→
On
October 19, 2014
By
admin
Photo Essay, Ann Bassette
Richmond hosted its 8th annual Home Front Festival on October 11 with a new theme — Kids Can Do It.
As always, it was a popular event driving scores of families to come out, enjoy the Richmond waterfront and celebrate the impressive history and beauty of the area.
The day [...]
Continue Reading

→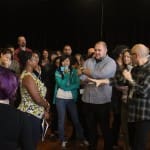 On
October 15, 2014
By
admin
by Chanelle Ignant
At the California Nonprofit Technology Festival, or simply Tech Fest, hosted at the East Bay Center for the Performing Arts in downtown Richmond, there were no power point presentations or keynote speakers.
Instead, the participants were at the helm, setting the agenda and leading nearly every discussion.
The two-day festival — hosted [...]
Continue Reading

→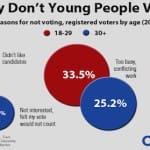 New America Media, News Report, Khalil Abdullah 
Youth voter turnout in North Carolina, including a sizeable segment of ethnic voters, will play a critical role in determining whether Democratic incumbent Sen. Kay Hagan retains her seat against Republican challenger, state House Speaker Thom Tillis, according to data on [...]
Continue Reading

→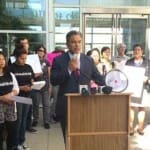 New America Media, News Report, Anna Challet and Viji Sundaram
A majority of California voters support the idea of expanding health coverage to include all low-income people in the state, regardless of their immigration status, according to a new poll.
The poll, commissioned by private health foundation The California Endowment, [...]
Continue Reading

→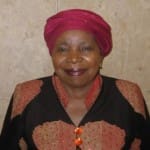 New America Media, Question & Answer, George White
Ed. Note: As chair of the African Union Commission, Dr. Nkosazana Dlamini Zuma directs the staff and the work of the African Union (AU), the alliance of nations on the continent. In that role, Dr. Zuma – a physician – [...]
Continue Reading

→
RICHMOND PULSE
is a community news and media outlet, committed to amplifying the voices of the city's under-served residents. Our reporting is led by young people, with the intent of serving the entire community. Through our work, we seek to create dialogue, and find solutions to, the health issues that plague the Richmond, California community.
---