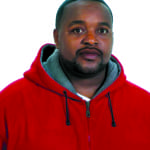 Khalid's Corner • Khalid Elahi
I value life so much more now. I reminisce back on my younger days, how I used to play with my life — I kept it on the line, all the time. Power, dominance and control were traits that I picked up from nursing on the streets. I became a […]
Continue Reading

→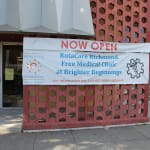 By Will Harper
On any given Tuesday night at the RotaCare Richmond Free Medical Clinic, there is a steady stream of uninsured patients seeking health care from volunteer doctors and nurses. The weekly clinic, which provides free non-emergency care to adults and children, regularly operates at capacity.
The Richmond clinic – one of 12 RotaCare […]
Continue Reading

→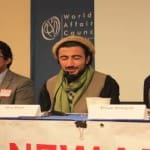 On
April 30, 2014
By
admin
New America Media, News Report, Anna Challet
SAN JOSE, Calif. — Salmon Hossein, an Afghan-American Muslim working on a joint law and public policy degree at UC Berkeley and Harvard, says that his own family hates that he has a beard. The outward sign of his Muslim faith, he says, makes his family worry about […]
Continue Reading

→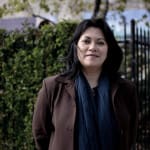 On
April 29, 2014
By
admin
Interview  + Photo • David Meza
Editor's Note: Tanya Rovira is a Health Education Specialist and Food Security Coordinator for Contra Costa Health Services Community Wellness and Prevention Program.  She is also co-chair of the Richmond Food Policy Council, a collaboration of community organizations, government agencies and individual community members whose mission is to create a local, equitable, […]
Continue Reading

→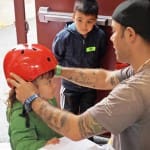 On
April 28, 2014
By
admin
By  Zaira Sierra
YES Nature to Neighborhoods, a local nonprofit that creates opportunities for Richmond residents to connect with nature, held its second annual Walk to Nature event on March 29. The walk was meant to bring community members out to enjoy public spaces like Miller Knox, a local park that is easily accessible to residents […]
Continue Reading

→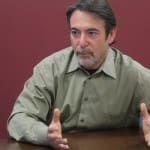 On
April 26, 2014
By
admin
Entrevista por Vernon Whitmore
Nota del Editor: El veterano editor de periódicos del Área de la Bahía y colaborador de Richmond Pulse, Vernon Whitmore recientemente se sentó con el supervisor del Condado de Contra Costa John Gioia para discutir los esfuerzos en marcha para evitar el cierre del centro médico Doctors (también conocido como el […]
Continue Reading

→
RICHMOND PULSE
is a community news and media outlet, committed to amplifying the voices of the city's under-served residents. Our reporting is led by young people, with the intent of serving the entire community. Through our work, we seek to create dialogue, and find solutions to, the health issues that plague the Richmond, California community.
---