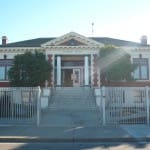 On
July 23, 2014
By
admin
By Nancy Deville
If you're looking to learn more about Richmond's storied past, an often overlooked historic building in the heart of the Iron Triangle may be a good place to start.
The Richmond Museum of History, adjacent to Nevin Park, boasts a collection that includes hundreds of pictures of the Kaiser Shipyard during […]
Continue Reading

→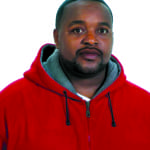 On
July 22, 2014
By
admin
by Khalid Elahi
You are, what you say you are.
People are unconscious of their power. To be anything in life, you have to tell yourself what you are. It starts with saying,"I am____"
What you put after "I am" will propel you to become just that.
Every day you are working towards […]
Continue Reading

→
On
July 22, 2014
By
admin
By Asani Shakur
Last month marked the 50th anniversary of the 1964 Civil Rights Act, an act that made it illegal to discriminate based on race, color, religion sex or national origin in the United States. Bay Area leaders came together on June 18th at Beebe Memorial Cathedral Church in Oakland to celebrate and commemorate […]
Continue Reading

→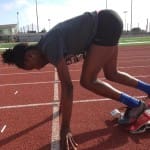 On
July 18, 2014
By
admin
Por Sukey Lewis
Kaylah Robinson salta rodando su cabeza de lado a lado. Sus profundos ojos cafés se centran en el horizonte más allá de las yardas de la pista y dos vallas en frente de ella. Los brazos de Kaylah cuelgan firmemente a sus costados, con los dedos extendidos. Todos los músculos […]
Continue Reading

→
On
July 17, 2014
By
admin
News Report, RP Editors | Photos, David Meza
The fight to save Doctors Medical Center from closing continued this week with a rally organized by nurses and other staff at the hospital.
The "Save Doctors Medical Center" rally was held Monday at Richmond Civic Center Plaza. About two-dozen people came out for the rally […]
Continue Reading

→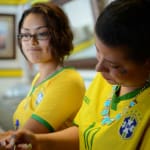 On
July 15, 2014
By
admin
Photo Essay, David Meza
Last week, Tempero Goiano Brazilian Restaurant in Richmond was full of people decked out in yellow and green—their hopes high for the Brazilian soccer team in its game against Germany. It would end up being a historic match.
Tempero Goiano was one of many local businesses that joined in the […]
Continue Reading

→
RICHMOND PULSE
is a community news and media outlet, committed to amplifying the voices of the city's under-served residents. Our reporting is led by young people, with the intent of serving the entire community. Through our work, we seek to create dialogue, and find solutions to, the health issues that plague the Richmond, California community.
---
Download the Richmond Pulse Newspaper (English and Spanish PDF)

Related Richmond, Ca News