On
February 18, 2014
By
admin
Interview +Photos, Edgardo Cervano-Soto
Editor's Note: Richmond mayoral candidate Mike Parker, 73, is currently a lead organizer of the Richmond Progressive Alliance and an instructor in the Electrical/Instrumentation department at Los Medanos College in Pittsburg, Calif. He previously spent 37 years as an autoworker in Detroit, and holds degrees from the University of Chicago and […]
Continue Reading

→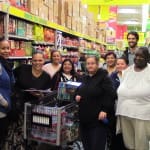 On
February 18, 2014
By
admin
News Feature, Malcolm Marshall
Can you form a new habit in 30 days? That's what some community members are trying to do this February, and the new habit they want to implement is quite simple: drink water and nothing else, for an entire month.
Now in its second year, the "Be Smarter, Drink Water Campaign" […]
Continue Reading

→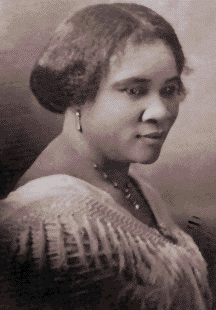 On
February 17, 2014
By
admin
Commentary • Keyannie Norford
February is Black History Month, the shortest month of the year, but nevertheless a month where African Americans can celebrate the history and successes of other African Americans, past and present. Yet even today, our k-12 public schools seem intent on keeping Black history to a minimum.
During my own high […]
Continue Reading

→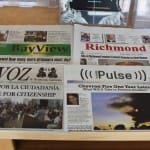 On
February 12, 2014
By
admin
News Report, Sukey Lewis and Asha DuMonthier | New America Media
RICHMOND, Calif. — There's a good old-fashioned muckraker's war going on in Richmond, Calif., and Chevron's "community-driven" news site Richmond Standard is the latest fighter to step into the ring.
This sprawling city east of San Francisco is home to Chevron's oil refinery, which […]
Continue Reading

→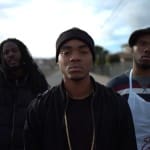 On
February 11, 2014
By
admin
By  Edgardo Cervano-Soto
Growing up in North Richmond, Donte Clark, like many residents, relied on corner stores for groceries. The small "mom and pop" shops were a lifeline for many. "A lot of us grew up on convenience stores — the food they brought, the social life," says Clark. "The stores represent the heart […]
Continue Reading

→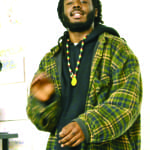 On
February 10, 2014
By
admin
Poetry • Donte Clark
When them ships had departed from the mother land
For most of us
Our feet will never grip
The soil of Africa again
And that's why we're here
Fear struck
Stuck
Removed
From a lifestyle of silk
Removed
From them streets outlined in stone
With gold under our feet
On […]
Continue Reading

→
RICHMOND PULSE
is a community news and media outlet, committed to amplifying the voices of the city's under-served residents. Our reporting is led by young people, with the intent of serving the entire community. Through our work, we seek to create dialogue, and find solutions to, the health issues that plague the Richmond, California community.
---