On
January 2, 2014
By
admin
Por Luis Cubas
Ya conoces el refrán: "Eres lo que comes". El problema es que no siempre tenemos una opción. En muchas partes de Richmond, los alimentos orgánicos y frescos pueden ser muy difíciles de conseguir, pero la comida chatarra es abundante – una tienda de la esquina o en un restaurante de comida rápida [...]
Continue Reading

→
On
December 31, 2013
By
admin
RP Editors
At her last Meet With the Mayor session of 2013, on December 20, Mayor Gayle McLaughlin led a moment of reflection to honor the 16 lives lost to homicide in Richmond this year. A small group gathered in a room at the Richmond Public Library, and with a candle burning in the center [...]
Continue Reading

→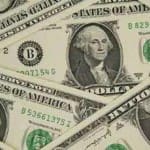 On
December 30, 2013
By
admin
News Analysis, Paul Kleyman New America Media
"Facts on Ethnic Elders" is a monthly column on research findings about ethnic elders present and future. It is supported by a grant from The Atlantic Philanthropies.
"People of color face particularly severe challenges in preparing for retirement," states a new report titled, "Race and Retirement Insecurity in [...]
Continue Reading

→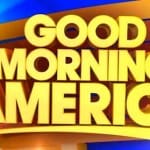 On
December 23, 2013
By
admin
News Report, Viji Sundaram, New America Media
The ABC news show Good Morning America has dropped use of the term "illegal" when describing immigrants in the country who have no documents to establish their legal residency. Earlier this week, anchors for the popular morning program opted instead for "undocumented Americans."
Immigrant rights groups across [...]
Continue Reading

→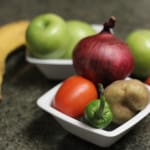 On
December 23, 2013
By
admin
by Luis Cubas
You know how the saying goes: "You are what you eat." The problem is, we don't always have a choice. In many parts of Richmond, organic and fresh foods can be quite hard to come by, yet junk food is abundant – a corner store or a fast food restaurant is never [...]
Continue Reading

→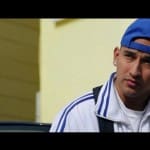 On
December 19, 2013
By
admin
Cuando Nora Vigil vio por primera vez las escenas de violencia doméstica y callejera en el nuevo filme local, Sin Padre, ella "pensó en la violencia que se produce en Richmond", a pesar de que la película está ambientada en el Distrito de la Misión en San Francisco.
Escrita y dirigida por el cineasta del [...]
Continue Reading

→
RICHMOND PULSE
is a community news and media outlet, committed to amplifying the voices of the city's under-served residents. Our reporting is led by young people, with the intent of serving the entire community. Through our work, we seek to create dialogue, and find solutions to, the health issues that plague the Richmond, California community.
---