On
March 25, 2014
By
admin
News Report, Malcolm Marshall
Last week, the Richmond City Council voted in favor of a city ordinance that will increase the local minimum wage from $8 to $12.30 an hour by 2017. The increase will be phased in over 3 years, and positions Richmond to have the highest minimum wage of any city in California. […]
Continue Reading

→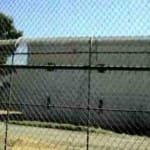 On
March 21, 2014
By
admin
News Report, Anna Challet | New America Media
SACRAMENTO – While millions of children nationwide face extreme difficulties due to having parents who are incarcerated or under criminal supervision, State Senator Mark Leno thinks change is coming.
"The good news is that after many decades of building [more] prisons to incarcerate [more] of our […]
Continue Reading

→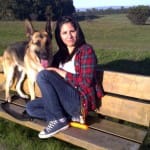 On
March 19, 2014
By
admin
Photo Essay • Zaira Sierra
One place in Richmond that I appreciate is Point Pinole Regional Shoreline. It has been a great place for me to relax, be inspired, and stay healthy. I started visiting the park when I moved back to Richmond in 2009. At first it was just a place where I could […]
Continue Reading

→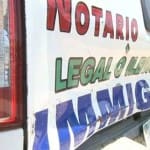 On
March 19, 2014
By
admin
News Report • Maria Mejia | New America Media,
REDWOOD CITY–Cecilia, an undocumented Mexican immigrant, never anticipated that her life in the United States would turn into a real-world telenovela, the popular Spanish language dramas.
A few years ago she married a U.S. citizen who soon started to mistreat her. He later filed […]
Continue Reading

→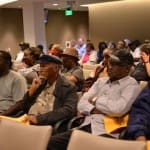 On
March 13, 2014
By
admin
Interviews • Edgardo Cervano-Soto | Photos • David Meza
Editor's Note: The Richmond City Council convened a special meeting on March 12 to review the results of an independent investigation of  highly publicized accusations of neglect by the Richmond Housing Authority at the city's public housing complexes. At the meeting, lead inspector Michael Petragallo of […]
Continue Reading

→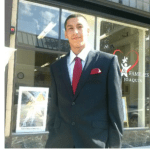 On
March 11, 2014
By
admin
Ed. Note: With emotional trauma afflicting an estimated 75 percent of children in the U.S. juvenile justice system, the Sierra Health Foundation recently launched the Positive Youth Justice Initiative (PYJI), a grant initiative that aims to encourage a "trauma-informed" approach to working with youth in custody. The initiative will direct grant dollars towards establishing key […]
Continue Reading

→
RICHMOND PULSE
is a community news and media outlet, committed to amplifying the voices of the city's under-served residents. Our reporting is led by young people, with the intent of serving the entire community. Through our work, we seek to create dialogue, and find solutions to, the health issues that plague the Richmond, California community.
---