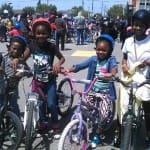 On
June 18, 2014
By
admin
by Sean Shavers
Dressed in a hoodie and Nike sneakers, 15-year-old TreShawn Jackson, stood next to his bike and proudly described why he was out at last month's 4th annual Major Taylor Family Bike Fiesta. "I thought it'd be cool to ride around the neighborhood," he said. "It's what I do, and enjoy doing."
Jackson […]
Continue Reading

→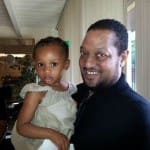 On
June 17, 2014
By
admin
By Russell Morse
Kevin Weston, accomplished journalist and long time New America Media family member, died Monday at his home in Oakland after a nearly 2 year fight with leukemia. From 1999 to 2010, Kevin worked as the organization's Youth Communications director, but his legacy reaches far beyond that title. Kevin was a teacher, an […]
Continue Reading

→
On
June 17, 2014
By
admin
Commentary, Antoinette Evans
Last week, Los Angeles Superior Court Judge Rolf Treu handed down his verdict in the closely watched Vergara v. California trial, essentially doing away with job protections for tenured teachers. His decision was justifiable and based on real concerns.
After all, no one will argue that achieving tenure alone is a […]
Continue Reading

→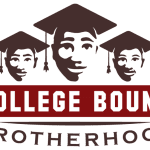 On
June 13, 2014
By
admin
Interview • Dr. Joseph Marshall
ED Note: The following conversation took place on 106 KMEL's show, Street Soldiers, between host Dr. Joseph Marshall and Zach Calbo Jackson and Akintude Ahmad, two members of the College Bound Brotherhood. The College Bound Brotherhood is a network of grantees and partners that seeks to increase college readiness, enrollment, […]
Continue Reading

→
On
June 11, 2014
By
admin
News Report, Edgardo Cervano-Soto | New America Media
Goreatha Johnson, points towards Breuner Marsh across the train tracks in Parchester Village, a neighborhood of roughly 400 homes in North Richmond. It's past 4 p.m. on a weekday and Johnson is knocking on her neighbors' doors and passing out flyers to an event at the Parchester […]
Continue Reading

→
by Edgardo Cervano-Soto
Last February, President Obama announced "My Brother's Keeper," an initiative to foster collaboration between private businesses, non-profits and local governments to support young men of color. It was in the wake of Trayvon Martin's death two years earlier, that the President had ordered his staff to develop an initiative that would address […]
Continue Reading

→
RICHMOND PULSE
is a community news and media outlet, committed to amplifying the voices of the city's under-served residents. Our reporting is led by young people, with the intent of serving the entire community. Through our work, we seek to create dialogue, and find solutions to, the health issues that plague the Richmond, California community.
---