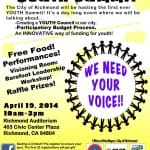 On
April 23, 2014
By
admin
News from the Mayor's Office | Written by Nicole Valentino
On Saturday, April 19, while many adults and families from the Richmond community were gathering at Point Molate Beach for the grand re-opening, young people of the city gathered for the 2014 Richmond Youth Summit. Mayor Gayle McLaughlin hosted the summit, at the Richmond Memorial Auditorium, to […]
Continue Reading

→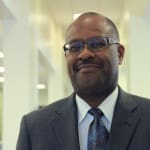 On
April 22, 2014
By
admin
Interview by Edgardo Cervano-Soto
Ed. Note: Charles Ramsey, 52, is currently Board President of the West Contra Costa Unified School District (WCCUSD). He spoke to Richmond Pulse reporter Edgardo Cervano-Soto about why he decided to enter the mayoral race, what kind of leadership he thinks the City of Richmond needs, and his vision of turning […]
Continue Reading

→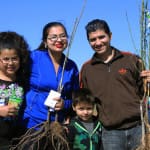 On
April 17, 2014
By
admin
News Report, Edgardo Cervano-Soto
Near the gazebo on the Richmond Greenway at Harbour Way, small trees bagged in plastic were spread out on a bed of wood chips. Families and Richmond residents huddled together, examining the trees by type: cherry, nectarine, peach. The apple trees were long gone – they'd been snapped up by the […]
Continue Reading

→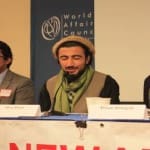 On
April 10, 2014
By
admin
New America Media, News Report, Peter Schurmann,
SAN FRANCISCO – There are a quarter million Muslims living in the Bay Area, and nearly half of them are under the age of 35. Many describe an intense personal and spiritual struggle as they look to reconcile their faith with the mainstream of American society.
These […]
Continue Reading

→
On
April 6, 2014
By
admin
por Asani Shakur
Queridos Reyes y Reinas Jóvenes,
Ustedes no me conocen personalmente, pero me conocen a través de un personaje de película del barrio o mejor aún, a través de los ojos de su rapero favorito. De lo que hablan, yo he vivido.
Actualmente estoy escribiendo desde una celda de la prisión federal – […]
Continue Reading

→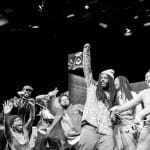 On
April 3, 2014
By
admin
by Molly Raynor
I remember the day that the idea for the play Po'Boys Kitchen was born. From behind my laptop I watched, smiling, as the RAW Talent (Richmond Artists with Talent) staff and students bounced ideas off each other for our next production. After reading through all the evaluations of our previous play, Te's Harmony, […]
Continue Reading

→
RICHMOND PULSE
is a community news and media outlet, committed to amplifying the voices of the city's under-served residents. Our reporting is led by young people, with the intent of serving the entire community. Through our work, we seek to create dialogue, and find solutions to, the health issues that plague the Richmond, California community.
---