On
April 24, 2012
By
admin
News Feature, Adrienne Chainey
"Smartphone" has been a household term since around the time of the Blackberry, which was the first phone to begin utilizing wireless email in 2002. Since then, smartphones have become a cultural icon, representing the modern-age of technology and the rapid rate of innovation by companies such as Apple, Intel, [...]
Continue Reading

→
On
April 24, 2012
By
admin
News Feature, Edgardo Cervano-Soto
Xavier Viramontes is a nationally renowned printmaker whose prints impacted many political movements and social justice campaigns during the 1970's. His prints are also part of the revolutionary canon of Chicano art produced at Galeria de la Raza in San Francisco. His most famous print, "Boycott Grapes, Support the United Farm [...]
Continue Reading

→
News Feature, Taisa Grant
The City of Richmond was made proud on April 27 when one of it's own, Nya Mcdowell, 15, was crowned the Bay Area's 2012 Youth Speaks Grand Slam champion.
It all started in Richmond on Saturday, April 14, when the city played host to its very first Youth Speaks Poetry [...]
Continue Reading

→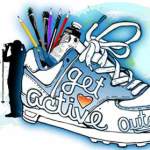 News Report, Peter Schurmann
California, and the Bay Area in particular, is blessed with some truly magnificent natural treasures. Still, while many of these outdoor wonders are often no more than a stone's throw from many urban centers, a high number of largely inner-city youth never experience them.
To address that, the East Bay [...]
Continue Reading

→
Op-Ed, Sheryl Lane
Richmond has reached a major milestone with the City Council hearing on the adoption of the General Plan scheduled for April 17th. The opportunities presented by Richmond's General Plan update have been just beyond our grasp for the past five years. Planning consultants, council members, and other city officials have come and [...]
Continue Reading

→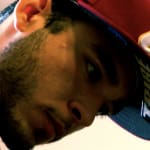 On
April 17, 2012
By
admin
Commentary, Edagardo Cervano-Soto
19 year old David Castañeda is a graffiti artist and a member of LA TRIBE, an artist collective in Richmond, California. Yet like many Richmond street artists, his art has received the cold shoulder from city officials and citizens who label graffiti arts as vandalism. But these are artists who have much [...]
Continue Reading

→
RICHMOND PULSE
is a community news and media outlet, committed to amplifying the voices of the city's under-served residents. Our reporting is led by young people, with the intent of serving the entire community. Through our work, we seek to create dialogue, and find solutions to, the health issues that plague the Richmond, California community.
---