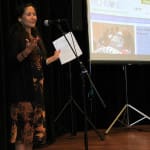 On
September 20, 2013
By
admin
News Feature, Edgardo Cervano-Soto
There's a 21st Century saying that goes, "if you don't exist in social media…you don't exist!" That hasn't necessarily been a problem for the Healthy Richmond Initiative, which nevertheless stands to gain some good visibility after their launch this month of a new website, healthyrichmond.net.
The site is a one-stop [...]
Continue Reading

→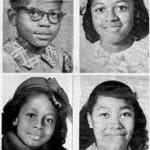 On
September 15, 2013
By
admin
Blog, Monet Boyd
It was Sunday morning, September 15, 1963 and the roaring sound of dynamite rang through Birmingham, Alabama, coming from the 16th Street Baptist Church. A fourteen year old boy named William Bell heard it from 3 miles away. William's father rushed into the car with his family and went to the church to [...]
Continue Reading

→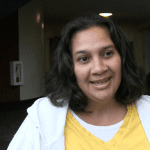 On
September 11, 2013
By
admin
News Report • Anna Challet
Richmond will move forward with its plans to seize underwater mortgages using eminent domain, raising the stakes in a test case of whether a city can take on Wall Street and rescue troubled homeowners on its own.
"The City of Richmond and our residents have been badly harmed by [...]
Continue Reading

→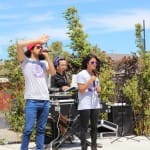 On
September 10, 2013
By
admin
Photo Essay, Luis Cubas

It was a beautiful, sunny day, and the rhythm of the music was perfect, along with the scent of food being cooked. For the fourth consecutive August, the RYSE Center, a nonprofit youth center in Richmond, organized its own Summer Jam, an event that features live music, a basketball tournament and [...]
Continue Reading

→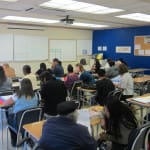 On
September 5, 2013
By
admin
News Feature • April Suwalsky
WriterCoach Connection (WCC) is an East Bay-based organization that trains and coordinates volunteers to work one-on-one with middle and high school students as "writing coaches" in their English classes. Coaches help students to hone their writing skills, as well as develop their own writing voices and ideas.
Following a [...]
Continue Reading

→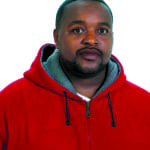 On
September 4, 2013
By
admin
Sabiduria de un Líder Comunitario, Khalid Elahi
Nunca conocí el valor completo de la vida hasta que perdí a mi amigo más cercano a la brutalidad de una arma en 1991. Vi los efectos que su muerte tuvo en su familia entera y las metas que nunca cumpliría. Me hizo realmente entender el verdadero [...]
Continue Reading

→
RICHMOND PULSE
is a community news and media outlet, committed to amplifying the voices of the city's under-served residents. Our reporting is led by young people, with the intent of serving the entire community. Through our work, we seek to create dialogue, and find solutions to, the health issues that plague the Richmond, California community.
---
Download the Richmond Pulse Newspaper (English and Spanish PDF)

Related Richmond, Ca News