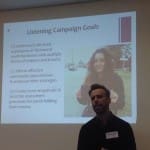 On
December 9, 2013
By
admin
Commentary by Maaika Marshall, RYSE Youth Justice Coordinator
In cities and communities like Richmond, young people are often exposed to immense amounts of trauma and violence; and unfortunately, many of them are left to find their own ways to cope with the emotional and psychological aftermath.  But at least in Richmond, adults who support young people are trying [...]
Continue Reading

→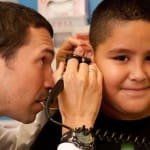 On
December 2, 2013
By
admin
News Report, Anna Challet | New America Media
A new report shows the number of uninsured children in the United States is declining, especially among those living below the poverty line. But there are still over 5 million uninsured kids in the country, and they remain disproportionately Latino.
Joan Alker, executive director of the [...]
Continue Reading

→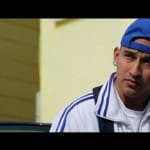 On
December 2, 2013
By
admin
By Edgardo Cervano-Soto
When Nora Vigil first saw the scenes of domestic and street violence in the new local film, Sin Padre, she "thought of the violence occurring in Richmond," even though the film is set in San Francisco's Mission District.
Written and directed by Bay Area filmmaker Jay Francisco Lopez, Sin Padre screened at the Richmond Public Library [...]
Continue Reading

→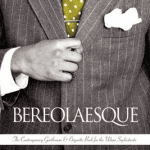 On
November 27, 2013
By
admin
Five Thanksgiving Etiquette Tips
by Enitan Bereola
Ed Note:  Enitan Bereola II is the author of, "BEREOLAESQUE: The Contemporary Gentleman & Etiquette Book for the Urban Sophisticate." His new book, "GENTLEWOMAN," will be released in December. Here, Bereola offers five etiquette tips for the Thanksgiving holiday.
1. The people that offer the least expect the [...]
Continue Reading

→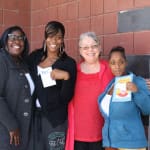 On
November 23, 2013
By
admin
News Feature, Chanelle Ignant
The gymnasium at Lavonya DeJean Middle School gave new meaning to the phrase "multi-purpose" last Saturday, when it was transformed into a baby shower venue for scores of expecting parents and their family members.
The second annual Family Resource Fair, sponsored by 4 Richmond and West County Baby Committee, was [...]
Continue Reading

→
On
November 15, 2013
By
admin
Movie Review, Monet Boyd
I recently had the privilege of watching the new movie, "12 Years a Slave," which is based on a memoir by Solomon Northup. Northup was born in 1808 in Saratoga, New York as a free Black man. His book tells the story of his capture by slave traders in 1841 and [...]
Continue Reading

→
RICHMOND PULSE
is a community news and media outlet, committed to amplifying the voices of the city's under-served residents. Our reporting is led by young people, with the intent of serving the entire community. Through our work, we seek to create dialogue, and find solutions to, the health issues that plague the Richmond, California community.
---