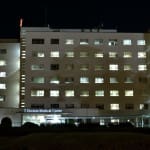 On
July 14, 2014
By
admin
Commentary, Melvin Willis
Back in March 2014 while I was visiting my mom at her home she suddenly lost her breath, and couldn't catch it. Her breathing was so labored she could barely talk. An ambulance came and took her to the nearest public hospital, just 5 minutes from her house—Doctors Medical Center.
The team […]
Continue Reading

→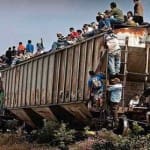 On
July 11, 2014
By
admin
Commentary, Luis Cubas
RICHMOND, Calif. – From the moment I woke up, I realized there was something unusual about the morning. The sun wasn't out, the birds weren't singing, and instead of the school bus my dad would be taking me to school. 
I soon realized why that bus hadn't come: walking to school my […]
Continue Reading

→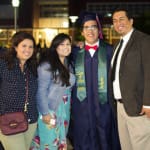 On
July 10, 2014
By
admin
By Manuel Martinez
I've called Richmond home since as far back as I can remember, but it was just two years ago that I finally felt like this place accepted me—and it was thanks to a little blue card, my social security number.
From the moment I got my "documents," my outlook on life […]
Continue Reading

→
On
July 10, 2014
By
admin
Story and Photos by Jennifer Herrera
Starting at Cutting Boulevard and Marina Way South, in Richmond the Juneteenth Parade, held last month, wound through the city with car honks, ice cream vendors' bell chimes and laughter ringing out along the way. Sistas-Wit-Style, a Caribbean performing folk dance Company, danced in the parade, decked out […]
Continue Reading

→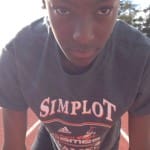 by Sukey Lewis
Kaylah Robinson jumps up and down rolling her head from side to side. Her deep brown eyes focus on the horizon—past the yards of track and two hurdles in front of her. Kaylah's arms hang taut at her sides, fingers splayed apart. Every muscle in her long legs seems to vibrate.
[…]
Continue Reading

→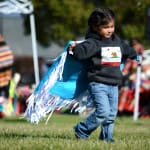 On
June 25, 2014
By
admin
Photo Essay, David Meza
A cloudy, windy day at Nicholl Park served as the backdrop for the 5th Annual Richmond Powwow which brought together Richmond's Native community and tribes from all over the country, as well as plenty of community members who wanted to share in and learn about Native culture.
"It's beautiful," event organizer […]
Continue Reading

→
RICHMOND PULSE
is a community news and media outlet, committed to amplifying the voices of the city's under-served residents. Our reporting is led by young people, with the intent of serving the entire community. Through our work, we seek to create dialogue, and find solutions to, the health issues that plague the Richmond, California community.
---
Download the Richmond Pulse Newspaper (English and Spanish PDF)

Related Richmond, Ca News