Commentary, Joanna Pulido
When I recently learned that Richmond is the sixteenth most ethnically diverse city in the United States, I felt proud. After all, diversity is beautiful and not everybody in the U.S. gets to experience it to the extent we do. But the news also came as a surprise because, as someone who […]
Continue Reading

→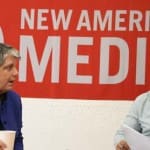 Editor's Note: For this latest installment of our ongoing interview series with the Richmond Police Chief, we eschewed the usual crime related topics for a more human conversation about family, the benefits of living where you work, and the mental strains of doing police work.
Richmond Pulse: It's not unusual for police officers to […]
Continue Reading

→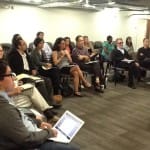 News Report, Sean Shavers
Since January, a group of Richmond-based youth and family service organizations known collectively as the Invest in Youth Coalition has been meeting regularly to devise strategies to better serve and encourage youth in the city. Led by the nonprofit RYSE Center, the coalition is leading the effort to create a dedicated […]
Continue Reading

→
News Report + Photos, Marco Villalobos
Beneath a mural depicting salvation outside St. Mark's Church, Ruben Pedroza stood trying to figure out his family's health insurance. Inside the church hall, a meeting was underway to educate residents as to what health coverage they might qualify for due to the Affordable Care Act.
Although nearly 3.5 […]
Continue Reading

→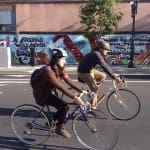 By Nancy DeVille
Scores of cyclists took to Richmond streets Wednesday in a silent ride to draw attention to bike safety issues on the local roads.
About 50 cyclists participated in the Ride of Silence, a global event to remind motorists to safely share the road with cyclists. The event, sponsored locally by Richmond […]
Continue Reading

→
RICHMOND PULSE
is a community news and media outlet, committed to amplifying the voices of the city's under-served residents. Our reporting is led by young people, with the intent of serving the entire community. Through our work, we seek to create dialogue, and find solutions to, the health issues that plague the Richmond, California community.
---