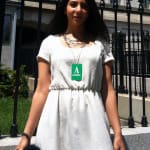 Editor's note: Last month, Richmond Pulse contributor Yasmine Elsafy traveled to Washington, D.C., as a member of a youth delegation sponsored by The California Endowment, a private health foundation. The purpose of their trip was to gain a broader understanding of how government works, and to learn about advances in education technology.
On [...]
Continue Reading

→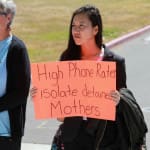 News Report • Donny Lumpkins and Peter Schurmann • Richmond Pulse/New America Media
RICHMOND, Calif. – At the West County Detention Facility, inmates can pay upwards of $20 for a five-minute phone call to friends, relatives or lawyers. While the high rates are a cash cow for the prison, for detainees they have become a [...]
Continue Reading

→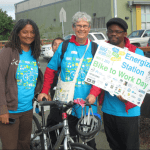 Photo Essay • Richmond Health and Environment
On Thursday, May 9th, nearly 400 Richmond riders joined the entire East Bay for the 19th annual Bike To Work Day. The City of Richmond partnered with the East Bay Bicycle Coalition, 511 Contra Costa, Building Blocks for Kids Collaborative, SunPower, the Richmond Bicycle Pedestrian Advisory Committee, Rich [...]
Continue Reading

→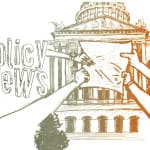 by Nicole Hudley
Mental health has emerged as a central theme in the national conversation about how to prevent another Sandy Hook incident, and as a result a number of new bills have been introduced that would provide more therapeutic services to teens. But with such a wide array of mental health options available – [...]
Continue Reading

→
Photo Essay, Gallen.Neilly & Associates
On Saturday April 27, over 450 people attended Healthy Kids Day at the Hilltop YMCA. Healthy Kids Day, a national initiative of the YMCA to improve the health and well being of kids, is filled with fun, active play and educational activities that will help parents improve their kids' lifestyles [...]
Continue Reading

→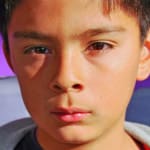 On
April 29, 2013
By
admin
Ed Note: On January 10, 2013 nine-year-old Rodrigo Guzman was detained along with his family by Immigration and Customs Enformcement (ICE) along the Texas-Mexico border. After determing their visas had expired, the family was sent back to Mexico and told they must wait five years before reapplying for a visa. Social Justice activist Mable Yee [...]
Continue Reading

→
RICHMOND PULSE
is a community news and media outlet, committed to amplifying the voices of the city's under-served residents. Our reporting is led by young people, with the intent of serving the entire community. Through our work, we seek to create dialogue, and find solutions to, the health issues that plague the Richmond, California community.
---