On
February 6, 2014
By
admin
Column, Vernon Whitmore
Celebrated in the United States, Canada, and the United Kingdom, Black History Month is an important annual commemoration of African American history and people. It began in 1926 with historian Carter G. Woodson and the Association for the Study of Negro Life and History, who wanted to encourage the study of the […]
Continue Reading

→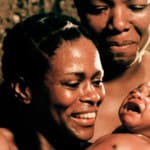 On
February 5, 2014
By
admin
By Asani Shakur
What vision was set before you?
In African customs and traditions before the Europeans colonized us, our ancestors gave names to their children that held value. Names not only represented one's identity but also a promise, a vision, and expectations for that child to follow as they grew in life. The process […]
Continue Reading

→
Por Malcolm Marshall
Nota del Editor: La cantante Dorothy Combs Morrison Henry, de 69 años, nació en Longview, Texas y creció en Richmond, CA, una ciudad que aún frecuenta. Morrison encontró la fama como la vocalista principal de la exitosa canción de 1968 "Oh Happy Day", por los Edwin Hawkins Singers. La canción se […]
Continue Reading

→
On
February 1, 2014
By
admin
Interview • Malcolm Marshall
EDITOR'S NOTE: Singer Dorothy Combs Morrison Henry, 69, was born in Longview, Texas and raised in Richmond, CA, a city she still frequents. Morrison found fame as the lead vocalist on the 1968 hit song, "Oh Happy Day," by the Edwin Hawkins Singers. The song went on to become a gospel standard and has been […]
Continue Reading

→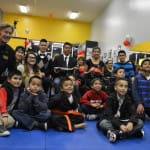 On
February 1, 2014
By
admin
Photo Essay • David Meza
In 1982, Eddie Solis opened Solis Martial Arts in San Pablo, which has over the years provided hundreds of children and families living in the Richmond and San Pablo communities with martial arts training.
Now, Solis's son James, who is the current executive director, has converted the martial arts school […]
Continue Reading

→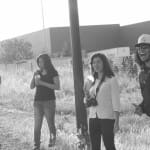 On
January 28, 2014
By
admin
By Luis Cubas
Robin Bowman, a New York-based photojournalist, set out on a quest in 2001 to capture and narrate the lives of teenagers all over the United States. She spent five years on the road, interviewing and photographing over 400 young people from different backgrounds and communities. The portraits and interviews are compiled in […]
Continue Reading

→
RICHMOND PULSE
is a community news and media outlet, committed to amplifying the voices of the city's under-served residents. Our reporting is led by young people, with the intent of serving the entire community. Through our work, we seek to create dialogue, and find solutions to, the health issues that plague the Richmond, California community.
---