On
August 11, 2014
By
admin
Profile, Edgardo Cervano-Soto
Brandon Clark, 25, loves being outdoors and meeting people, which makes his job managing the Edible Forest Garden on the Richmond Greenway an ideal fit.
"This is the perfect location to have [a community garden] because of all the traffic that comes in and out of this place," says Clark. "When you […]
Continue Reading

→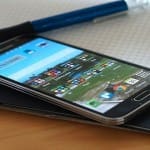 On
August 6, 2014
By
admin
UC Newsroom, News Report, Sonia Fernandez

You're on your smartphone, browsing through Facebook. In a fit of productivity, you search for, say, a project management app to help you use your non-Instagram and cat video time more effectively. You download and […]
Continue Reading

→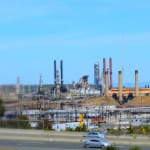 On
July 31, 2014
By
admin
News Report, Malcolm Marshall
Chevron's century-old Richmond refinery moved a step closer to a $1 billion upgrade following approval from the city's councilmembers Tuesday night.
In a contentious meeting that lasted late into the night, the Richmond City Council approved the controversial upgrade to the refinery, with a 5-0-2 vote by the Council—Mayor Gayle […]
Continue Reading

→
On
July 26, 2014
By
admin
News Report, Marco Villalobos
When Amber Cavarlez was 16 years old, her mother was diagnosed with cancer. As the oldest child, she cared for both her mother and her younger brother. During the time that her mother was sick, and even after her mother's passing, the family didn't discuss what was happening, and Cavarlez kept […]
Continue Reading

→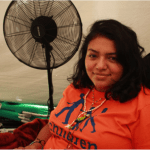 On
July 25, 2014
By
admin
By VoiceWaves Beat Reporter Michael Lozano
Editor's Note: This week a group of young people in Los Angeles went on a seven-day fast to call attention to the welfare of children who are crossing into the United States to flee violence in their home countries.
LOS ANGELES – […]
Continue Reading

→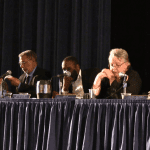 On
July 25, 2014
By
admin
News Report, Nancy Deville
Richmond's plan to implement guidelines to curb hate speech during council meetings is gaining support from residents tired of the constant negative interruptions, but others worry the move will limit their First Amendment rights.
The council recently voted for the city attorney and police chief to explore rules and procedures the […]
Continue Reading

→
RICHMOND PULSE
is a community news and media outlet, committed to amplifying the voices of the city's under-served residents. Our reporting is led by young people, with the intent of serving the entire community. Through our work, we seek to create dialogue, and find solutions to, the health issues that plague the Richmond, California community.
---