On
February 12, 2015
By
admin
News Report, Malcolm Marshall
During the first week of February, newly elected Mayor Tom Butt announced that residents of the dilapidated Hacienda public housing complex will receive federally funded Section 8 vouchers to move into new housing.
At a press conference at the 150-unit Hacienda complex at 1300 Roosevelt Ave, Butt—along with Richmond Housing […]
Continue Reading

→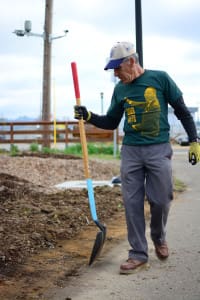 On
February 6, 2015
By
admin
Photo Essay, David Meza
Nearly twenty organizations working under the umbrella group "Friends of the Richmond Greenway," and hundreds of participants came together on January 19 for the 8th annual Martin Luther King Jr. National Day of Service on the Richmond Greenway—a special tradition in Richmond.
The day of service started with big smiles and […]
Continue Reading

→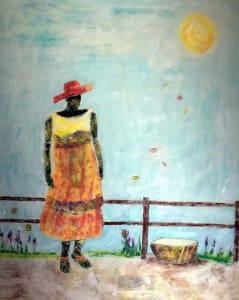 On
February 5, 2015
By
admin
By Nancy DeVille
Art Exhibition
This year's Richmond Art Center exhibit, The Art of Living Black, showcases over 50 local emerging and established African American artists in a wide variety of media- sculpture, photography, painting, jewelry and ceramics.
"We are proud to be hosting the 19th annual exhibition for The Art of Living Black," Richard […]
Continue Reading

→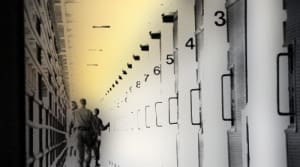 On
February 5, 2015
By
admin
First Person, Tou Vang | The kNOw
Ed. Note: A new set of California regulations aimed at ferreting out contraband in state prisons threatens to discourage visits to family or friends behind bars. The regulations – which require visitors of all ages to submit to a canine and/or strip search – will become […]
Continue Reading

→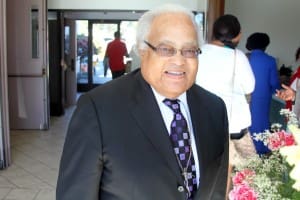 On
February 2, 2015
By
admin
by Nancy DeVille
The decision was easy for Phil Lawson.
On a brisk morning in March 1965, he packed his car for a long trek from Delaware, Ohio to Selma, Ala. answering Martin Luther King Jr.'s call for people to join what would be the final and successful march from Selma to the state capitol […]
Continue Reading

→
On
January 28, 2015
By
admin
Commentary, Adrienne Chainey
Leelah Alcorn was born on November 15, 1997 as Joshua Ryan Alcorn. According to her suicide note she knew as early as age four that she wasn't a "boy." Ten years later, she learned what she had been trying to define about herself nearly her entire life: She was transgendered, a girl […]
Continue Reading

→
RICHMOND PULSE
is a community news and media outlet, committed to amplifying the voices of the city's under-served residents. Our reporting is led by young people, with the intent of serving the entire community. Through our work, we seek to create dialogue, and find solutions to, the health issues that plague the Richmond, California community.
---