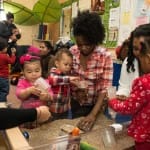 On
November 7, 2013
By
admin
News Report,  Chanelle Ignant
Every Thursday at the West County First 5 center in Richmond, a group of ten to twelve moms gathers to discuss the issues that matter most to them. The group, Kahawia Uzazi, which in Swahili language means "brown parenting," is a space where African-American mothers can share their experiences. Many come [...]
Continue Reading

→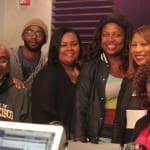 On
November 5, 2013
By
admin
Editor's Note: Below is a transcribed excerpt from the October 26th broadcast of Street Soldiers, a live call-in radio show that airs every Sunday night on KMEL 106.1fm. The topic of discussion was California's new Local Control Funding Formula (LCFF), which gives school districts more of a say in determining how their state education dollars [...]
Continue Reading

→
On
November 5, 2013
By
admin
Comentario, Edgardo Cervano-Soto
Fue en 1987 cuando mi mamá, papá y dos hermanas mayores se mudaron de su apartamento en la South Van Ness y la calle 22 en el distrito de la Misión de San Francisco. El alquiler se había vuelto demasiado caro, a pesar de que mi papá tenía dos trabajos a tiempo [...]
Continue Reading

→
On
November 3, 2013
By
admin
Video, Edgardo Cervano-Soto
The School Success Express Bus Tour stopped at Lovonya DeJean Middle School in Richmond, CA for a forum with community members on the Fair School Funding Law.
Continue Reading

→
On
October 31, 2013
By
admin
Commentary, Edgardo Cervano-Soto
It was in 1987 when my mom, dad and two older sisters moved out of their apartment unit on South Van Ness and 22nd Street in San Francisco's Mission District. The rent had become too expensive to afford, despite my dad holding down two full-time jobs as a dishwasher and a busboy, getting only [...]
Continue Reading

→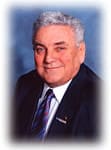 On
October 25, 2013
By
admin
News Report,  Malcolm Marshall
Racist statements about African and Asian Americans made by West County Wastewater District director Leonard Battaglia, who was quoted in a news report, have led some Richmond city officials to call for his resignation.
Battaglia, 84, a former Korean War fighter pilot who has served as an elected official for three [...]
Continue Reading

→
RICHMOND PULSE
is a community news and media outlet, committed to amplifying the voices of the city's under-served residents. Our reporting is led by young people, with the intent of serving the entire community. Through our work, we seek to create dialogue, and find solutions to, the health issues that plague the Richmond, California community.
---