On
November 26, 2014
By
admin
by Monet Boyd
I always wanted to travel the world, and this summer I got the chance.
It was my junior year at El Cerrito High School, and a friend nominated me for an ambassador position with Global Glimpse—a non-profit that provides life-changing global education to high school students. Global Glimpse partners with high […]
Continue Reading

→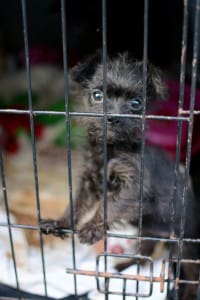 On
November 25, 2014
By
admin
Photo Essay, David Meza
On rides around North Richmond I pass dogs in the streets.
Some bark and give chase as I cycle by;
Others just watch as I roll pass.
Some guard small businesses, some live in homes.
Some are abandoned, or run loose
German Shepherds, Pit Bulls, Huskies, all hang by the […]
Continue Reading

→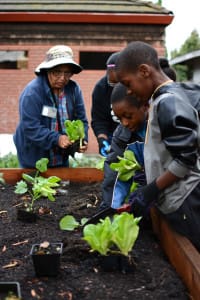 On
November 25, 2014
By
admin
Story , Tania Pulido | Photos, David Meza
It was a cold, cloudy day and I was standing outside of the Multicultural Senior Center in Richmond waiting for volunteers and staff to arrive for this year's "Beautification Project" ahead of the 5th Annual North Richmond Green Festival.
As I waited a burst of rain came […]
Continue Reading

→
On
November 20, 2014
By
admin
Review , Sonya Mann
When my little white Corolla starts rattling under the hood, I take it to Narasaki Automotive and Marine, off of Marina Way South in Richmond.
After I step into the small office to hand over my keys, I always say hello to Sparky. He's the big shaggy dog who spends his […]
Continue Reading

→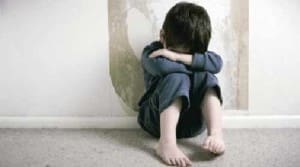 On
November 19, 2014
By
admin
News Report, Anna Challet | New America Media
Past experiences of childhood trauma are common among California adults, and those experiences correlate with harmful behaviors and chronic disease at a level that constitutes a "public health crisis," according to a new study.
The report by the Center for Youth Wellness (CYW), a health […]
Continue Reading

→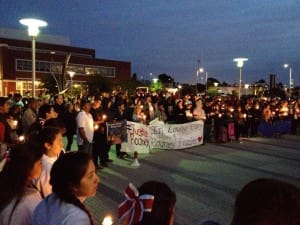 On
November 14, 2014
By
admin
By Tania Pulido
Rodney Frazier Jr. was 16 years-old, a teenager from North Richmond who loved basketball, his motorcycle, family and volunteering. On Fri., Nov. 7, his life was taken when he was shot dead in his front yard while trying to go home.
I had the gift of working with Rodney this year, […]
Continue Reading

→
RICHMOND PULSE
is a community news and media outlet, committed to amplifying the voices of the city's under-served residents. Our reporting is led by young people, with the intent of serving the entire community. Through our work, we seek to create dialogue, and find solutions to, the health issues that plague the Richmond, California community.
---
Download the Richmond Pulse Newspaper (English and Spanish PDF)

Related Richmond, Ca News