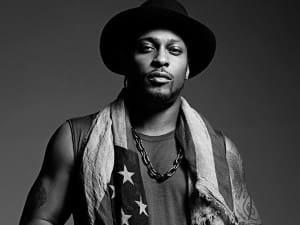 On
December 29, 2014
By
admin
D'Angelo and The Vanguard Present Black Messiah
By Mareesa Valentine
This month, people of all walks of life organized protests in the Bay Area, taking over the streets, freeways, and city halls in solidarity to fight against police brutality and racial profiling against people of color. Against this backdrop, D'Angelo released Black Messiah, a highly […]
Continue Reading

→
On
December 29, 2014
By
admin
By Nancy DeVille
Richmond's lowest paid workers will get a raise Jan. 1 when the city's minimum wage jumps from $9 to $9.60 an hour.
The ordinance, which was approved by the Richmond City Council in June, includes increases over the next few years, to $11.52 in 2016, $12.30 in 2017 and $13 per hour […]
Continue Reading

→
On
December 26, 2014
By
admin
By Nancy DeVille
When Matthew Schwartz moved to Richmond earlier this year, he noticed the city offered plenty of miles to bike, but no shop where he could take his bike parts and build a bicycle.
Buying a new bike didn't quite fit into his budget, so he was forced to rely on public transportation.
[…]
Continue Reading

→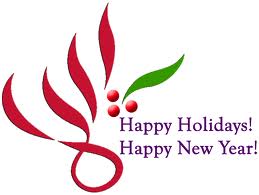 On
December 24, 2014
By
admin
From the Pulse News Desk, Posted Dec 24, 2014
Holiday Closures
Richmond city offices will be closed during the holiday week beginning Wednesday, Dec. 24 and reopening on Friday, Jan. 2, 2015.
The closure includes city offices as well as the Richmond Public Library and Recreation facilities. The Richmond Plunge at 1 Garrard […]
Continue Reading

→
On
December 24, 2014
By
admin
By Ann Bassette
A new facility in North Richmond will offer women coming home from incarceration a stable living environment, a chance to begin rebuilding their life and for some the opportunity to reunite with their children.
The Naomi House, located on Fred Jackson Way in North Richmond, is a two unit duplex which will […]
Continue Reading

→
On
December 18, 2014
By
admin
Story by Edgardo Cervano-Soto | Photos by David Meza
On a Tuesday morning in December, Richmond saw its first demonstration against police brutality and the killing of black and brown people at the hands of police. The RYSE Youth Center in Richmond spearheaded the event, bringing out over 200 people, who stood in-line down […]
Continue Reading

→
RICHMOND PULSE
is a community news and media outlet, committed to amplifying the voices of the city's under-served residents. Our reporting is led by young people, with the intent of serving the entire community. Through our work, we seek to create dialogue, and find solutions to, the health issues that plague the Richmond, California community.
---