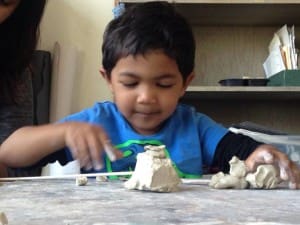 On
March 10, 2015
By
admin
Photo Essay, Malcolm Marshall
Children and families explored their creative spirits together by seeing and making art at a bilingual art tour hosted by the Richmond Art Center March 7.
Lauren Ari, a teacher at the art center, led the group of about 10 on a guided tour of the center's galleries, along with a hands-on […]
Continue Reading

→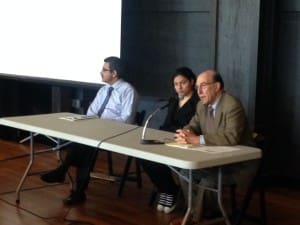 News Report, RP Editors
As concerns about affordable housing and gentrification grow in Richmond, a new study finds that it may not be too late to prevent residents from being displaced.
The study, by UC Berkeley's Haas Institute for a Fair and Inclusive Society, was released Feb. 20 at a housing summit at the East […]
Continue Reading

→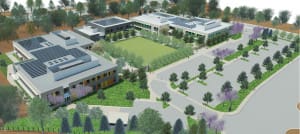 On
March 7, 2015
By
admin
By Nancy DeVille
Two new charter schools focusing on technology, high graduation rates and college readiness will open near Hilltop Mall this fall, and are taking applications now.
Aspire Public Schools will open Aspire Richmond Technology Academy with an enrollment of 244 students in grades K-5 and Aspire Richmond California College Preparatory will enroll 280 […]
Continue Reading

→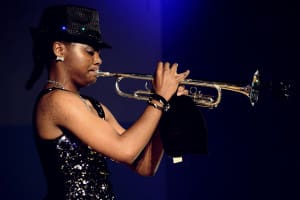 On
February 26, 2015
By
admin
By David Meza
Some of the city's and Bay Area's finest performers—of all ages—showed off their singing, dancing and musical skills in the Richmond Memorial Auditorium on February 8.
Johnny Holmes, who has hosted talent shows in Richmond since 1968, presented the event, dubbed the "2015 Talent Show Reunion Old & New School."
"I started […]
Continue Reading

→
On
February 24, 2015
By
admin
By Ann Bassette
Miracle Temple Apostolic Church on the south side of Richmond was the site of the "Get the Hell Outta Richmond and Put More Love Into It," peace summit on Feb. 7. The gathering, organized by community advocates Rodney "Alamo" Brown and Steven Parker, brought concerned residents together to talk about remedies to […]
Continue Reading

→
On
February 23, 2015
By
admin
By Chanelle Ignant
With community-law enforcement relations still making headlines around the country, a group of attorneys from the Contra Costa County Public Defender's office are organizing to see changes made on the judicial level here in Richmond.
Together with community members and organizers, the group aims to address the racial bias they believe exists […]
Continue Reading

→
RICHMOND PULSE
is a community news and media outlet, committed to amplifying the voices of the city's under-served residents. Our reporting is led by young people, with the intent of serving the entire community. Through our work, we seek to create dialogue, and find solutions to, the health issues that plague the Richmond, California community.
---