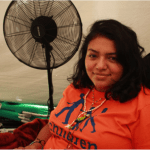 On
July 25, 2014
By
admin
By VoiceWaves Beat Reporter Michael Lozano
Editor's Note: This week a group of young people in Los Angeles went on a seven-day fast to call attention to the welfare of children who are crossing into the United States to flee violence in their home countries.
LOS ANGELES – [...]
Continue Reading

→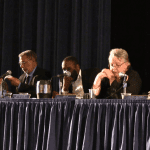 On
July 25, 2014
By
admin
News Report, Nancy Deville
Richmond's plan to implement guidelines to curb hate speech during council meetings is gaining support from residents tired of the constant negative interruptions, but others worry the move will limit their First Amendment rights.
The council recently voted for the city attorney and police chief to explore rules and procedures the [...]
Continue Reading

→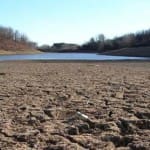 On
July 24, 2014
By
admin
News Report, Ngoc Nguyen | New America Media
SAN FRANCISCO — Californians rank the drought as their number one environmental concern, according to a new statewide survey. The poll by the Public Policy Institute of California (PPIC) found three out of four residents favor mandatory curbs on water use.
"They want the local district [...]
Continue Reading

→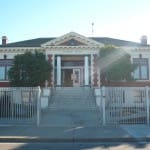 On
July 23, 2014
By
admin
By Nancy Deville
If you're looking to learn more about Richmond's storied past, an often overlooked historic building in the heart of the Iron Triangle may be a good place to start.
The Richmond Museum of History, adjacent to Nevin Park, boasts a collection that includes hundreds of pictures of the Kaiser Shipyard during [...]
Continue Reading

→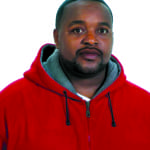 On
July 22, 2014
By
admin
by Khalid Elahi
You are, what you say you are.
People are unconscious of their power. To be anything in life, you have to tell yourself what you are. It starts with saying,"I am____"
What you put after "I am" will propel you to become just that.
Every day you are working towards [...]
Continue Reading

→
On
July 22, 2014
By
admin
By Asani Shakur
Last month marked the 50th anniversary of the 1964 Civil Rights Act, an act that made it illegal to discriminate based on race, color, religion sex or national origin in the United States. Bay Area leaders came together on June 18th at Beebe Memorial Cathedral Church in Oakland to celebrate and commemorate [...]
Continue Reading

→
RICHMOND PULSE
is a community news and media outlet, committed to amplifying the voices of the city's under-served residents. Our reporting is led by young people, with the intent of serving the entire community. Through our work, we seek to create dialogue, and find solutions to, the health issues that plague the Richmond, California community.
---
Download the Richmond Pulse Newspaper (English and Spanish PDF)

Related Richmond, Ca News