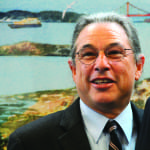 Interview, Malcolm Marshall
Editors Note: Jeff Ritterman, 64, is a retired cardiologist and former Richmond City Council member. Ritterman was a driving force behind Measure N, which would have imposed a city tax on sugar-sweetened beverages. Otherwise known as the "soda tax," the measure was voted down in last November's election.
Richmond Pulse: Where is [...]
Continue Reading

→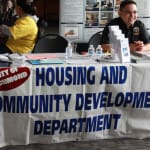 On
June 23, 2013
By
admin
News Report • Donny Lumpkins and Peter Schurmann
For years Gregory Greer has gotten up in the early morning hours to make the 15-mile trip from his home in Vallejo to his job as a property manager in nearby Richmond. A renter, Greer and his wife, Wynona, say owning a home in Richmond would be [...]
Continue Reading

→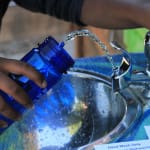 On
June 22, 2013
By
admin
News Report • Edgardo Cervano-Soto
It took five years of community organizing, government meetings, and filling out grant applications, but the Elm Playlot on 7th and Elm Street is on track to become one of the most innovative parks in the City of Richmond.
Pogo Park, a grassroots non-profit in Richmond, has been overseeing [...]
Continue Reading

→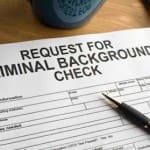 On
June 20, 2013
By
admin
Commentary, David Cunningham, New America Media
Ed. Note: In June, youth advocates testified before a hearing of the Senate Public Safety Committee in Sacramento in support of AB 1006, which would require court and probation officers to inform youth offenders of how to seal their records upun turning 18. The bill is currently awaiting approval [...]
Continue Reading

→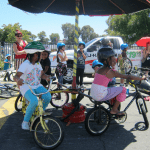 On
June 19, 2013
By
admin
Documento Fotográfico, Salud y Ambiente de Richmond
Cientos de miembros de la comunidad salieron a la tercera anual Major Taylor Bike Fiesta en la primaria Lincoln el 1˚ de junio. La fiesta de bicicletas incluyo comida gratis, reparaciones a bicicletas, rifas de bicicletas, cascos, rodeos de bicicletas, un santuario de salud y bastantes actividades familiares. [...]
Continue Reading

→
On
June 16, 2013
By
admin
Photo Essay • Luis Cubas
For most, the word "anniversary" evokes memories of happy times. But on August 6th, the word took on an entirely different meaning in Richmond. It was on that date last year that a huge black cloud was seen pluming out of the Chevron Refinery, the byproduct of a massive explosion [...]
Continue Reading

→
RICHMOND PULSE
is a community news and media outlet, committed to amplifying the voices of the city's under-served residents. Our reporting is led by young people, with the intent of serving the entire community. Through our work, we seek to create dialogue, and find solutions to, the health issues that plague the Richmond, California community.
---
Download the Richmond Pulse Newspaper (English and Spanish PDF)

Related Richmond, Ca News