On
November 16, 2012
By
admin
Commentary,  Sonya Mann
An overwhelming number of California voters, 81 percent, supported Proposition 35 (also called the CASE Act), which expands legal protections for victims of sex trafficking, and specifies harsher punishments for their pimps. The landslide victory for the measure probably shouldn't come as a surprise, given that on the surface it sounded [...]
Continue Reading

→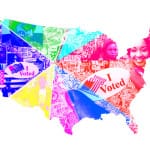 On
November 11, 2012
By
admin
News Report, Anna Challet, New America Media
In last month's general election, youth voter turnout remained at 2008 levels, despite previous polls showing that enthusiasm was down in 2012.
According to national exit polls analyzed by the Center for Information and Research on Civic Learning and Engagement (CIRCLE) at Tufts University, 49.3 percent of people [...]
Continue Reading

→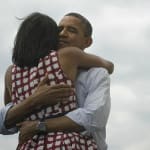 On
November 8, 2012
By
admin
Blog, by Alicia Marie
My reason for watching CNN on election night was different from the majority of most Americans for the simple fact that I don't vote, so the results didn't really matter to me. However, I'm not ignorant of the issues or about how politics work, and I wanted to see what people [...]
Continue Reading

→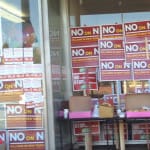 On
November 7, 2012
By
admin
News Report, Tania Pulido
Billboards for No on Measure N, the controversial soda tax that voters here rejected on Tuesday, have been a constant image over the last several months as I rode my bike through the city. When I would stop to ask the people standing with "No" signs whether they personally opposed the [...]
Continue Reading

→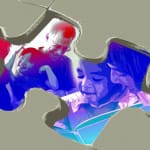 On
November 7, 2012
By
admin
By April Suwalsky
Each year, more than 1.5 million children in this country experience being homeless at some point, and more than 400,000 children and youth spend time in the foster care system. And while some progress has been made — public service announcements, new legislation and innovative services have increased public awareness and helped [...]
Continue Reading

→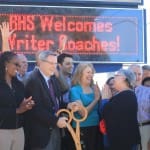 On
November 5, 2012
By
admin
News Feature, Edgardo Cervano-Soto
"Every good story has a conflict," says the teacher as she draws a story plot map for her students. Arleth and Saul, both 14 and freshmen at Richmond High, follow along, drawing the jagged map onto their notebooks, labeling the exposition, rising action and climax. The lesson has Arleth, Saul and [...]
Continue Reading

→
RICHMOND PULSE
is a community news and media outlet, committed to amplifying the voices of the city's under-served residents. Our reporting is led by young people, with the intent of serving the entire community. Through our work, we seek to create dialogue, and find solutions to, the health issues that plague the Richmond, California community.
---
Download the Richmond Pulse Newspaper (English and Spanish PDF)

Related Richmond, Ca News