Park It column by Ned MacKay, East Bay Regional Park District
It looks like this is a great time to go fishing in East Bay Regional Park District lakes, and here's why: the park district has just planted more rainbow trout than ever before.
In December the district added a total of 23,000 pounds of [...]
Continue Reading

→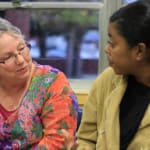 On
January 8, 2013
By
admin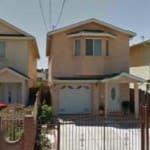 On
January 8, 2013
By
admin
Op-Ed, Jovanka Beckles, Richmond Councilmember
The Housing Element of the General Plan will be coming before the Council on Tuesday January 15. This element is a forward looking document which reflects well on the City and, if passed, would be of tremendous help to the people of Richmond.
The element includes four issues that [...]
Continue Reading

→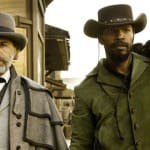 On
January 6, 2013
By
admin
Commentary, Jazmyne Z. Young, Asani Shakur
EDITOR'S NOTE: The following two film reviews offer competing perspectives on Quentin Tarantino's "Django Unchained," a movie about a former slave who sets out to free his wife from bondage and exact revenge on a sadistic Mississippi slave owner.
'Django' Criticisms Are Predictable, Misguided
By Jazmyne Z. [...]
Continue Reading

→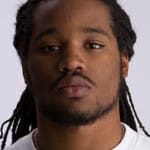 On
December 31, 2012
By
admin
Question & Answer, Lani Conway, New America Media
Editor's Note: At this year's Sundance Film Festival, 26-year-old filmmaker Ryan Coogler makes his feature debut with "Fruitvale," a drama inspired by the real-life killing of Oscar Grant by Bay Area Rapid Transit police on New Year's Day, 2009. With big-name participation by producer Forest Whitaker and [...]
Continue Reading

→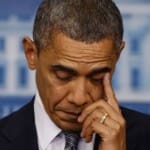 On
December 18, 2012
By
admin
Blog / Commentary by Asani Shakur
The Connecticut school shooting is such a tragedy, but I find it ironic because things like this have happened a lot in our community — maybe not 20 kids at a time, but one kid killed is one too many.
The killing of children shouldn't happen on [...]
Continue Reading

→
RICHMOND PULSE
is a community news and media outlet, committed to amplifying the voices of the city's under-served residents. Our reporting is led by young people, with the intent of serving the entire community. Through our work, we seek to create dialogue, and find solutions to, the health issues that plague the Richmond, California community.
---
Download the Richmond Pulse Newspaper (English and Spanish PDF)

Related Richmond, Ca News