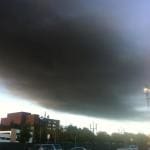 On
August 7, 2012
By
admin
First Person, Various, Posted: Aug 10, 2012
On the night of Monday, August 6, residents of Richmond, California were advised to seek shelter indoors due to a series of explosions resulting in a large fire at the Chevron oil refinery, the largest refinery in Northern California. The fire sent billows of black smoke skyward, which rose high enough [...]
Continue Reading

→
On
August 1, 2012
By
admin
News Feature, Adrienne Chainey
Clinical depression is a very common and very serious occurrence, yet it often goes misunderstood by young people — as well as the adults who care about them.
There are many types of depression, including Major Depression, Chronic Depression (or Dysthymia), Bipolar disorder, Manic Depression and many others; all of which [...]
Continue Reading

→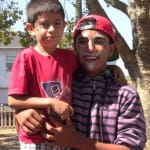 Noticias Especiales, Karina Guadalupe
Joselin Reyes, 20, llegó al parque lista para comenzar un turno voluntario de dos horas de pinta-caritas, señalando el comienzo del programa de todo el verano "Funky Fridays" en Elm Playlot, también conocido como el Parque Pogo, en el centro del Triangulo de Hierro.
Una artista con talento, Joselin dice que [...]
Continue Reading

→
On
July 31, 2012
By
admin
News Feature, Karina Guadalupe
Joselin Reyes, 20, arrived at the park ready to begin a two-hour volunteer shift of face painting, signaling the start of the summer-long "Funky Fridays" program at Elm Playlot, also known as Pogo Park, in the middle of the Iron Triangle.
A talented artist, Joselin says her interest in art and [...]
Continue Reading

→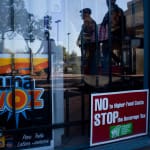 On
July 26, 2012
By
admin
Compiled by Monica Quesada
QUESTION: If the Soda Tax is approved by Richmond voters in November, do you think people will stop buying soda? And if passed, how do you think the tax would affect your business?
Sunny Lee, 53, owner of Tarabini's Deli
"It's going to make the drinks too expensive and people are [...]
Continue Reading

→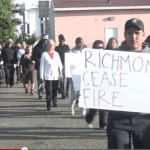 On
July 25, 2012
By
admin
Video, Street Soldiers Radio (106KMEL)
North Richmond Night Walk July 13, 2012
Richmond Ceasefire/Lifelines to Healing is a movement to stop the killings without sending more people to jail.
Across the community- faith leaders, residents,neighborhood organizations and law enforcement- are uniting to build a culture of peace and healing in our community.
Continue Reading

→
RICHMOND PULSE
is a community news and media outlet, committed to amplifying the voices of the city's under-served residents. Our reporting is led by young people, with the intent of serving the entire community. Through our work, we seek to create dialogue, and find solutions to, the health issues that plague the Richmond, California community.
---
Download the Richmond Pulse Newspaper (English and Spanish PDF)

Related Richmond, Ca News