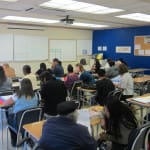 On
September 5, 2013
By
admin
News Feature • April Suwalsky
WriterCoach Connection (WCC) is an East Bay-based organization that trains and coordinates volunteers to work one-on-one with middle and high school students as "writing coaches" in their English classes. Coaches help students to hone their writing skills, as well as develop their own writing voices and ideas.
Following a […]
Continue Reading

→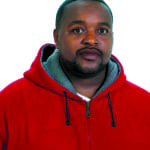 On
September 4, 2013
By
admin
Sabiduria de un Líder Comunitario, Khalid Elahi
Nunca conocí el valor completo de la vida hasta que perdí a mi amigo más cercano a la brutalidad de una arma en 1991. Vi los efectos que su muerte tuvo en su familia entera y las metas que nunca cumpliría. Me hizo realmente entender el verdadero […]
Continue Reading

→
On
September 4, 2013
By
admin
Reportaje, Malcolm Marshall
La estudiante de último año en Richmond High School Maribel Navarro recuerda lo que se siente tener que ir a la sala de emergencia cada vez que tenía un ataque de asma, lo que solía ser seguido. "Cuando era pequeña, mi asma era muy fuerte. Iba al hospital en medio de la […]
Continue Reading

→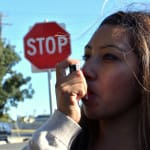 On
September 1, 2013
By
admin
News Report, Malcolm Marshall
Richmond High School senior Maribel Navarro remembers what it felt like to have to go to the emergency room every time she had an asthma attack, which was often. "When I was little, I'd get my asthma really bad. I would go to the hospital in the middle of the night. […]
Continue Reading

→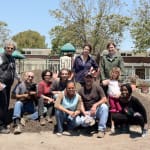 Por April Suwalsky
Un maestro afecta la eternidad; él nunca puede decir donde se detiene su influencia. –Henry Adams
Un nuevo patio escolar verde esta creciendo en Richmond. Localizado en las escuelas Richmond College Prep (RCPS en inglés) en el 1014 Florida Avenue, el Jardín de Aprendizaje del Abuelo Allen (Grandpa Allen Learning Garden) […]
Continue Reading

→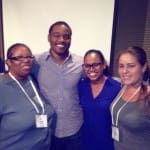 On
August 29, 2013
By
admin
By Yaquelin Valencia
My name is Yaquelin Valencia. I am 21-years-old, an undocumented Dreamer and a recent recipient of DACA (Deferred Action for Childhood Arrivals). I was born in Aquila, Michoacán, Mexico. My mother brought me to the U.S. at the age of two, and I was raised in Richmond, California. I grew up with […]
Continue Reading

→
RICHMOND PULSE
is a community news and media outlet, committed to amplifying the voices of the city's under-served residents. Our reporting is led by young people, with the intent of serving the entire community. Through our work, we seek to create dialogue, and find solutions to, the health issues that plague the Richmond, California community.
---