News Feature,  Adrienne Chainey
Happy Third of July, Richmond! As odd as it seems, the City of Richmond puts on their official fireworks show every year on the third and not the fourth – but nevertheless, the celebration has become a special event, where spectators are treated to a live performance by the Oakland East Bay [...]
Continue Reading

→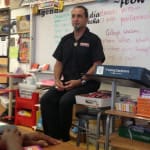 Profile, Monet Boyd
On the outside, Corey Mason is a regular fellow with long thick hair, which he wears pulled back in a ponytail. His "uniform" almost always consists of some sort of inspirational t-shirt, with black pants and comfortable shoes. His braided goatee makes slight movements every time he speaks.
On the inside, he [...]
Continue Reading

→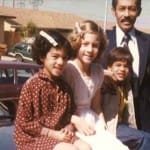 First Person, Rosa Solorzano, New America Media Posted: Jul 03, 2013
Photo: Alvaro Mauricio Solorzano in his BART uniform, with his children outside their home in Pittsburg, Calif. circa 1980.
OAKLAND – I was raised riding BART. My father, Alvaro Mauricio Solorzano, landed a job with Bay Area Rapid Transit when I was [...]
Continue Reading

→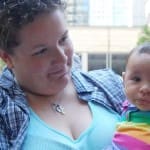 Photo Essay • Leah Andritsch, New America Media
Last weekend's San Francisco Pride Parade came days after a Supreme Court decision striking down the Defense of Marriage Act, which denied benefits of marriage to same-sex couples. The court also dealt a blow to proponents of California's Proposition 8, the voter-approved initiative that banned same-sex marriage. [...]
Continue Reading

→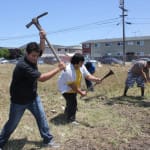 News Feature, Tania Pulido
What do you like to do on a Saturday? On June 15th about 40 Richmond High school students, community members, and Bay Area residents chose to gather, ready to work, on an unproductive lot of land on the corner of Market St. and 23rd St in San Pablo. The group broke [...]
Continue Reading

→
RICHMOND PULSE
is a community news and media outlet, committed to amplifying the voices of the city's under-served residents. Our reporting is led by young people, with the intent of serving the entire community. Through our work, we seek to create dialogue, and find solutions to, the health issues that plague the Richmond, California community.
---