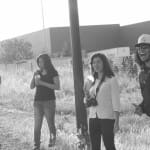 On
January 28, 2014
By
admin
By Luis Cubas
Robin Bowman, a New York-based photojournalist, set out on a quest in 2001 to capture and narrate the lives of teenagers all over the United States. She spent five years on the road, interviewing and photographing over 400 young people from different backgrounds and communities. The portraits and interviews are compiled in […]
Continue Reading

→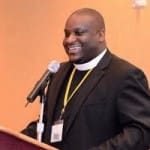 On
January 24, 2014
By
admin
Interview • Dr. Joseph Marshall, Street Soldiers Radio
EDITOR'S NOTE: The following conversation took place on Street Soldiers Radio between Dr. Joseph Marshall, co-founder and executive director of the San Francisco-based violence prevention program Alive & Free, and Reverend Michael McBride of The Way Christian Center in West Berkeley. Reverend McBride is the director of […]
Continue Reading

→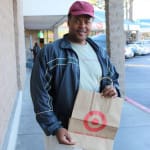 On
January 21, 2014
By
admin
by Chanelle Ignant
Two weeks after its January 1 implementation, Richmond's Single-Use Bag Ordinance is earning mixed reactions from residents. Chief among the responses are grievances about the 5-cent fee for paper bags.
Kelvin Payne has lived in Richmond for 8 years. He says it's unfair to charge a customer after they have already spent […]
Continue Reading

→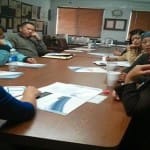 On
January 16, 2014
By
admin
News Report, Colby Tilbbet | The kNOw Youth Media
FRESNO — Hmong parents and community members in Fresno say a lack of translation services for Hmong speakers is the greatest barrier to that community's engagement with Fresno Unified (FUSD) schools.
A group of them gathered for a listening session last month where they […]
Continue Reading

→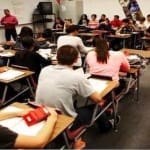 On
January 14, 2014
By
admin
Photo Essay, YouthWire
Editor's Note: California's recently enacted Local Control Funding Formula (LCFF), in effect since July 1, will continue to increase funding for school districts over the next eight years. The greatest increases will go to districts with large populations of "high need" – low-income, foster youth and English Language Learner (ELL) – […]
Continue Reading

→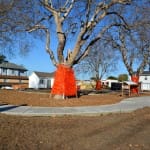 On
January 7, 2014
By
admin
Photo Essay • David Meza
Last month, Pogo Park, a nonprofit community effort to improve parks in the Iron Triangle neighborhood, hosted a tour of its project sites in Richmond for park department board members, their families and friends. It was the first in a series of tours that will take place in early 2014 […]
Continue Reading

→
RICHMOND PULSE
is a community news and media outlet, committed to amplifying the voices of the city's under-served residents. Our reporting is led by young people, with the intent of serving the entire community. Through our work, we seek to create dialogue, and find solutions to, the health issues that plague the Richmond, California community.
---