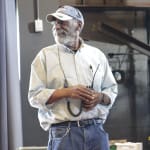 On
July 30, 2013
By
admin
By April Suwalsky
Author's Note: Jay Moss is one of the most tenacious and hard-working people I have encountered in Richmond. A passionate advocate and organizer at heart, Jay is a steadfast ally — particularly to young people and emerging artists — and a true mentor's-mentor. He always makes certain that the community is engaged, [...]
Continue Reading

→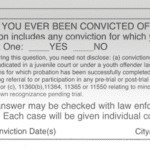 On
July 27, 2013
By
admin
by RP Editors
The Richmond City Council voted 6 to 1 to prohibit private contractors that do business with the city from inquiring about past criminal convictions on printed and on-line job applications.
The new ordinance expands on a 2011 law that removed the question about past criminal convictions from city job applications. Exemptions will [...]
Continue Reading

→
On
July 26, 2013
By
admin
Blog, Keyannie Norford
When George Zimmerman was found not guilty and acquitted of all charges in the shooting death of Trayvon Martin, I was shocked. It completely confused me because this man followed an unarmed teenager, who was simply walking home to his family.
Zimmerman followed Trayvon Martin after being advised by a 911 dispatcher [...]
Continue Reading

→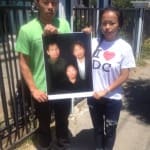 On
July 24, 2013
By
admin
Report • Keyannie Norford
In our community, when one has a loss, we all have a loss. Early Friday morning on July 5th, 911 received a call around 2:30am regarding a fire in the neighborhood of 21st Street in Richmond. Firefighters arrived to a tragic scene — a detached garage behind a house was burning [...]
Continue Reading

→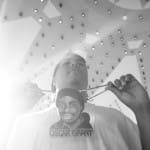 On
July 22, 2013
By
admin
Comentario • Pendarvis Harshaw
El público soltó un enorme aplauso justo antes de comenzar la emisión privada de Fruitvale Station dentro del cine de Oakland Grand Lake. La mayoría del público entonces le dio la espalda a la pantalla para honrar a la madre de Oscar Grant, que estaba hacia atrás y a la izquierda [...]
Continue Reading

→
On
July 22, 2013
By
admin
Commentary, Malcolm Marshall
The case of George Zimmerman and Trayvon Martin has brought the topic of racial profiling to the front and center of our public discourse. Most often, the stories we tell and hear are those of black or brown people being confronted simply because of the way we look — getting pulled over [...]
Continue Reading

→
RICHMOND PULSE
is a community news and media outlet, committed to amplifying the voices of the city's under-served residents. Our reporting is led by young people, with the intent of serving the entire community. Through our work, we seek to create dialogue, and find solutions to, the health issues that plague the Richmond, California community.
---