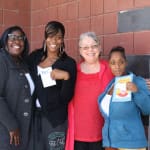 On
November 23, 2013
By
admin
News Feature, Chanelle Ignant
The gymnasium at Lavonya DeJean Middle School gave new meaning to the phrase "multi-purpose" last Saturday, when it was transformed into a baby shower venue for scores of expecting parents and their family members.
The second annual Family Resource Fair, sponsored by 4 Richmond and West County Baby Committee, was […]
Continue Reading

→
On
November 15, 2013
By
admin
Movie Review, Monet Boyd
I recently had the privilege of watching the new movie, "12 Years a Slave," which is based on a memoir by Solomon Northup. Northup was born in 1808 in Saratoga, New York as a free Black man. His book tells the story of his capture by slave traders in 1841 and […]
Continue Reading

→
On
November 15, 2013
By
admin
BY DANIEL ZINGALE
Four months after the greatest Supreme Court victory for LGBT Americans in history, we won our greatest legislative victory in the United States Senate: passage of the Employment Non-Discrimination Act, which would make it illegal to fire someone for no other reason than being gay, lesbian, bisexual, or transgender.
There was […]
Continue Reading

→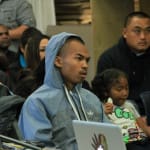 On
November 14, 2013
By
admin
Photo Essay, Edgardo Cervano-Soto
Gwai Boonkeut wore a white t-shirt, emblazoned with an image of his deceased daughter, Chan Boonkeut, holding a rose. Her murder, he told a group of community members, was the undoing of his immigrant family, the failure of their American Dream.
If there is anything positive to be taken from Chan's […]
Continue Reading

→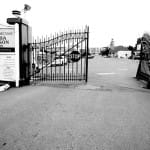 On
November 13, 2013
By
admin
by Pendarvis Harshaw
SAN QUENTIN — As I walk down the hill, beyond the blind curve, "the yard" reveals itself. I walk past groups of men congregated around tables. There are more inmates over on the running track, and about another dozen on the basketball courts. Men play catch on a baseball field in the […]
Continue Reading

→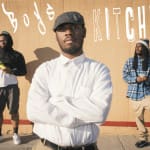 On
November 13, 2013
By
admin
A Spoken Word Theater Piece by Richmond Youth,
March 7th & 8th at De Anza High School Theater
"Po'Boys Kitchen" is a spoken word theater piece written, directed, and produced by Richmond youth. The central character of this show is the corner store itself, a Black-owned, family business in the heart of Richmond […]
Continue Reading

→
RICHMOND PULSE
is a community news and media outlet, committed to amplifying the voices of the city's under-served residents. Our reporting is led by young people, with the intent of serving the entire community. Through our work, we seek to create dialogue, and find solutions to, the health issues that plague the Richmond, California community.
---