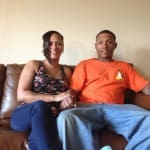 News Feature • Anna Challet
This article was updated by Pulse editors on June 7, 2013 after it was discovered that the criminal charges reported in the original article were incorrect. The author of this article was unaware of the actual charges at the time of publication.
LaVon Carter was still a teenager when he [...]
Continue Reading

→
First Person, Iraida Santillan • Video, Ann Bassette
Prom came ridiculously fast this year. I'd felt like I had all the time in the world to prepare, until I found myself with only two and a half weeks to go before the dance, and I had nothing: no dress, no shoes or accessories, not [...]
Continue Reading

→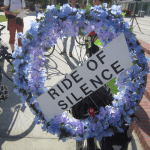 First Person, Najari Smith
Last March I was riding from Richmond to San Leandro on a freestyle bike, on the way to boxing practice. Traveling through rush hour traffic, I was being extra cautious. Nevertheless, a white SUV honked at me from behind. At first I ignored it and kept my pace. But as the [...]
Continue Reading

→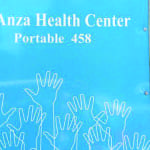 by Keyannie Norford
Being a young person from Richmond, California, I face a lot on a day-to-day basis and I am thankful and grateful that we have a wonderful and useful health center at De Anza High School. It's a place that students indeed go to when they are having problems, especially as a result [...]
Continue Reading

→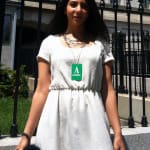 Editor's note: Last month, Richmond Pulse contributor Yasmine Elsafy traveled to Washington, D.C., as a member of a youth delegation sponsored by The California Endowment, a private health foundation. The purpose of their trip was to gain a broader understanding of how government works, and to learn about advances in education technology.
On [...]
Continue Reading

→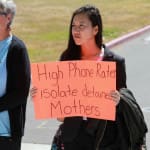 News Report • Donny Lumpkins and Peter Schurmann • Richmond Pulse/New America Media
RICHMOND, Calif. – At the West County Detention Facility, inmates can pay upwards of $20 for a five-minute phone call to friends, relatives or lawyers. While the high rates are a cash cow for the prison, for detainees they have become a [...]
Continue Reading

→
RICHMOND PULSE
is a community news and media outlet, committed to amplifying the voices of the city's under-served residents. Our reporting is led by young people, with the intent of serving the entire community. Through our work, we seek to create dialogue, and find solutions to, the health issues that plague the Richmond, California community.
---