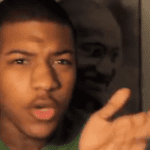 On
October 22, 2012
By
admin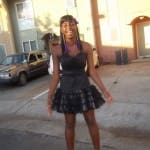 On
October 21, 2012
By
admin
Story and Video, Valerie Klinker | New America Media
Right before her high school graduation, Danielle Dokes heard the news. Her dad was being released from prison. She thought her father would get to see her graduate.
But he never showed up.
Danielle, an 18-year-old resident of Richmond, Calif., has seen her father [...]
Continue Reading

→
Comentario, Edgardo Cervano-Soto
Es seguro que mientras se ve la televisión, un comercial de refresco con una celebridad, músico o deportista pasara al menos una vez. De hecho, para muchas celebridades, que aparecen en comerciales de soda eso simboliza el logro de fama mundial. Piensa en Michael Jackson y Beyonce y los comerciales de Pepsi, [...]
Continue Reading

→
Blog, Various Authors
Keyannie Norford, 17
I know that no matter what the price of soda is, if I want it I will go get it. As a senior attending De Anza High School, I also know how popular soda is among teens. I used to drink so much soda that it started to [...]
Continue Reading

→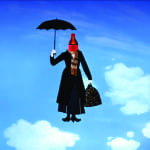 Feature, Jessica Arevalo
A spoonful of sugar is no longer the way to help the medicine go down.
Mary Poppins, with her stern British demeanor and cheeky sense of humor, enthralled generations of families. How many children have since dreamed of having a nanny that could clean their room with nothing but a snap of [...]
Continue Reading

→
News Report, Malcolm Marshall
RICHMOND, Calif. – Nai Saechao, a first time voter, says she hasn't made up her mind about Richmond's so-called soda tax, which is set to appear on this November's ballot. While she admits obesity is a problem, like other residents here she's not convinced taxing soda is the solution.
[...]
Continue Reading

→
RICHMOND PULSE
is a community news and media outlet, committed to amplifying the voices of the city's under-served residents. Our reporting is led by young people, with the intent of serving the entire community. Through our work, we seek to create dialogue, and find solutions to, the health issues that plague the Richmond, California community.
---
Download the Richmond Pulse Newspaper (English and Spanish PDF)

Related Richmond, Ca News