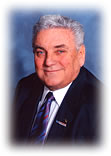 On
October 25, 2013
By
admin
News Report,  Malcolm Marshall
Racist statements about African and Asian Americans made by West County Wastewater District director Leonard Battaglia, who was quoted in a news report, have led some Richmond city officials to call for his resignation.
Battaglia, 84, a former Korean War fighter pilot who has served as an elected official for three […]
Continue Reading

→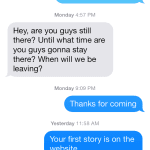 On
October 22, 2013
By
admin
Commentary • Poojan Dave
From the spoken word, to written letters to dial-up phones, humans have always sought new ways to communicate with one another. Today, it seems that texting is the mode of choice for getting messages to others quickly, especially when it comes to teenagers. According to Nielsen, American teenagers, on average, are […]
Continue Reading

→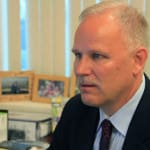 On
October 20, 2013
By
admin
Interview by Edgardo Cervano-Soto
Richmond Pulse: Vehicle thefts and burglaries are down from last year. Why are these types of property crimes decreasing in Richmond?
Chief Magnus: I wish I could tell you that there is an exact cause and effect to it. Unfortunately that's what makes the job so difficult, because it is so […]
Continue Reading

→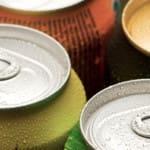 On
October 18, 2013
By
admin
News Report, Viji Sundaram|New America Media
Even as the consumption of sugary drinks among young children in California is beginning to decline, a study released today shows a significant spike among adolescents.
The study found that fully 65 percent of children between 12 and 17 drink soda and other sugary drinks every day, which is […]
Continue Reading

→
On
October 16, 2013
By
admin
Video, Malcolm Marshall
Ed. Note: On Tuesday Richmond Mayor Gayle McLaughlin led a crowd of protestors in denouncing Chevron Corp., which was recently fined $18 billion by a court in Ecuador. The energy giant is now seeking to block plaintiffs in that case from using U.S. courts to enforce the order. In September McLaughlin visited […]
Continue Reading

→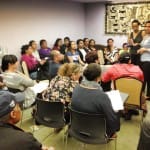 On
October 14, 2013
By
admin
By Zaira Sierra
Richmond residents and representatives of West Contra Costa Unified School District (WCCUSD) met at a convening organized by Building Blocks for Kids Collaborative on Friday September 13, for a discussion about safety in and around schools. About 40 concerned parents were given an opportunity to let the school district know about some […]
Continue Reading

→
RICHMOND PULSE
is a community news and media outlet, committed to amplifying the voices of the city's under-served residents. Our reporting is led by young people, with the intent of serving the entire community. Through our work, we seek to create dialogue, and find solutions to, the health issues that plague the Richmond, California community.
---