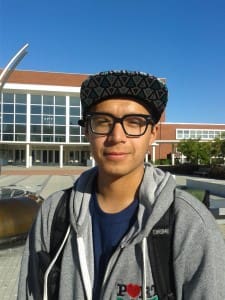 On
February 19, 2015
By
admin
By Joanna Pulido
Gracefully riding through the bike lanes of Richmond, Josue Hernandez gets to his destinations with speed and ease. At 23, he has the energy and athleticism to bike everyday, but is calm and soft-spoken, with a mix of confidence and down to earth personality.
Hernandez is a North Richmond resident working […]
Continue Reading

→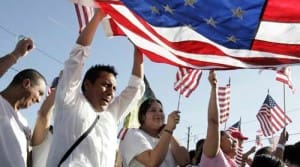 News Report, Elena Shore | New America Media Posted: Feb 18, 2015
A federal judge this week blocked Obama's executive actions from going into effect, a move immigration reform advocates are calling only a "temporary setback."
Texas U.S. District Judge Andrew Hanen issued a temporary injunction on Monday, siding with Texas and 25 other states […]
Continue Reading

→
By April Suwalsky
For over a century following the Civil War, African American men employed as "Pullman Porters" — railway employees who assisted passengers on Pullman company trains — were the eyes and ears of the nation.
The porters founded the first black labor union and distributed black newspapers, reaching rural communities and igniting social […]
Continue Reading

→
Reportaje, George White | New America Media,
Los Ángeles, CA – A Lang Zhao le parecía legítimo el negocio que ella esperaba enviaría su paquete valioso a China. Después de todo, el trabajador de la tienda de envíos en Monterey Park, un suburbio de Los Ángeles le dio un código de seguimiento después que ella […]
Continue Reading

→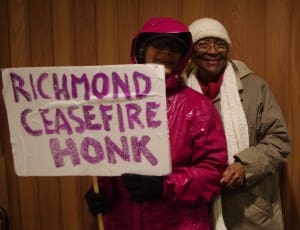 Commentary, Leslie Basurto
It was 7 p.m. on a Friday night and I was attending my first Ceasefire night walk — a weekly trek where members of the community walk together through streets where gun violence has occurred in the hopes of putting an end to it. In recent years Ceasefire has received a lot […]
Continue Reading

→
By Nancy Deville
Lilly's New Orleans Café declares its enthusiasm for all things New Orleans from the moment you walk into the door and are greeted with the aroma of southern cuisine and décor reminiscent of Mardi Gras celebrations.
The small take out eatery is the brainchild of Mary Butler and her son Surako […]
Continue Reading

→
RICHMOND PULSE
is a community news and media outlet, committed to amplifying the voices of the city's under-served residents. Our reporting is led by young people, with the intent of serving the entire community. Through our work, we seek to create dialogue, and find solutions to, the health issues that plague the Richmond, California community.
---