On
January 17, 2015
By
admin
News Report,  Malcolm Marshall | Photos by David Meza
It was all smiles in a packed house at the Richmond City Council chambers Tuesday, where newly elected Mayor Tom Butt and a handful of council members were sworn in. Notable among the faces was California Lieutenant Governor Gavin Newsom, who gave the oath to […]
Continue Reading

→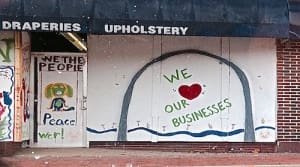 On
January 13, 2015
By
admin
New America Media, Commentary, Andres Tapia, Posted: Jan 13, 2015
FERGUSON, Mo. – The protesting crowds have thinned. The 24-7 news army has packed up its equipment and moved on to the next hot spot. But Ferguson is still simmering.
It's breathtaking enough walking through the business district along Florissant Ave. […]
Continue Reading

→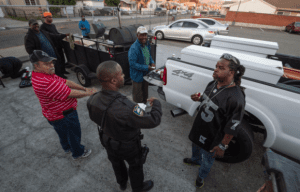 On
January 9, 2015
By
admin
News Report, Brett Murphy
Ed. Note: In the past decade, the police department in Richmond, Calif. has undergone a dramatic transformation. Spearheaded by an openly-gay and white chief in charge of policing this largely African American and Latino city, the changes are now bearing fruit, with crime down and trust between officers and the residents […]
Continue Reading

→
On
January 8, 2015
By
admin
By April Suwalksy
Writer's Note: I met Anthony Allen about seven years ago while working with the Richmond Community Foundation. I was new to Richmond, and Anthony welcomed me and helped me get settled. We worked together on several projects for the Nystrom United Revitalization Effort (NURVE), and with youth who were organizing for […]
Continue Reading

→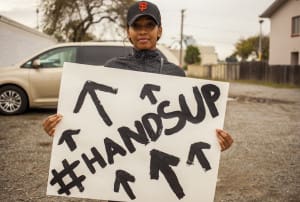 On
January 7, 2015
By
admin
First person, Various Authors

EDITORS NOTE: Richmond Pulse asked young adults what they think about the nationwide protests against police brutality sparked by the killing of Michael Brown in Ferguson, MO., and if they believe anything will change.
Initially, I was not inspired by the protests occurring around the country. They were portrayed […]
Continue Reading

→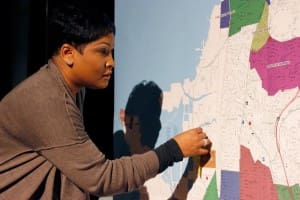 On
January 7, 2015
By
admin
From the Pulse News Desk
Residents in Richmond will soon have the ability to map landmarks, businesses and even stories to create a new, dynamic representation of the city.
Healthy Richmond — part of a decade-long statewide initiative called Building Healthy Communities, sponsored by The California Endowment — launched the mapping project at its […]
Continue Reading

→
RICHMOND PULSE
is a community news and media outlet, committed to amplifying the voices of the city's under-served residents. Our reporting is led by young people, with the intent of serving the entire community. Through our work, we seek to create dialogue, and find solutions to, the health issues that plague the Richmond, California community.
---