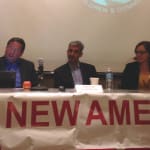 On
September 12, 2014
By
admin
Event, Peter Schurmann | New America Media
When Libier Gonzalez first arrived to the United States from Mexico three years ago, her family could not afford Internet access at home. A mother of three, she says not having Internet impacted everything from her ability to find work to her children's education.
Then, about a year [...]
Continue Reading

→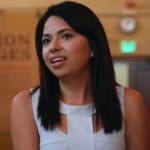 On
September 12, 2014
By
admin
News Report, Elena Shore | New America Media,
One year after becoming U.S. citizens, many new Americans say citizenship has changed their lives for the better – from giving them a chance to go to college and get a better job, to being [...]
Continue Reading

→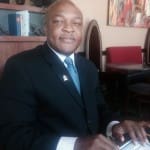 Interview, Vernon Whitmore
EDITOR'S NOTE: Richmond mayoral candidate Uche Uwahemu came to the Unites States 28 years ago from Nigeria. He grew up in Washington DC, before moving to the Bay Area and settling in Richmond. After over a decade working in non-profits, Uwahemu is now the CEO of Cal Bay Consulting Group, a strategic [...]
Continue Reading

→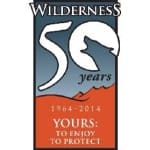 News Report, Ngoc Nguyen
New America Media
This year marks the 50th anniversary of the Wilderness Act, federal legislation that was signed into law in 1964 to preserve America's wild spaces. Through that landmark conservation law, 100 million acres of wilderness have been set aside for the public to enjoy.
The U.S. Forest [...]
Continue Reading

→
Food Review,  Luis Cubas
For me, being back home from school for the summer meant one thing: getting some "Phila Burger."
Located on 23rd street, Philadelphia Hoagie Station, otherwise known as simply Phila Burger, is one of the hidden gems that the City of Richmond has to offer. When I was in [...]
Continue Reading

→
On
August 22, 2014
By
admin
News Report, Sonya Mann/RP Editors
Tamajiea Videau is 16 years old, just halfway through high school, and already she can picture her future career.
"I always loved going to the doctor's office," Videau said. "Even if I had to get a shot. I didn't enjoy that part, but I loved going," she added, with [...]
Continue Reading

→
RICHMOND PULSE
is a community news and media outlet, committed to amplifying the voices of the city's under-served residents. Our reporting is led by young people, with the intent of serving the entire community. Through our work, we seek to create dialogue, and find solutions to, the health issues that plague the Richmond, California community.
---
Download the Richmond Pulse Newspaper (English and Spanish PDF)

Related Richmond, Ca News